The Web CEO Team: a Look Behind the Scenes…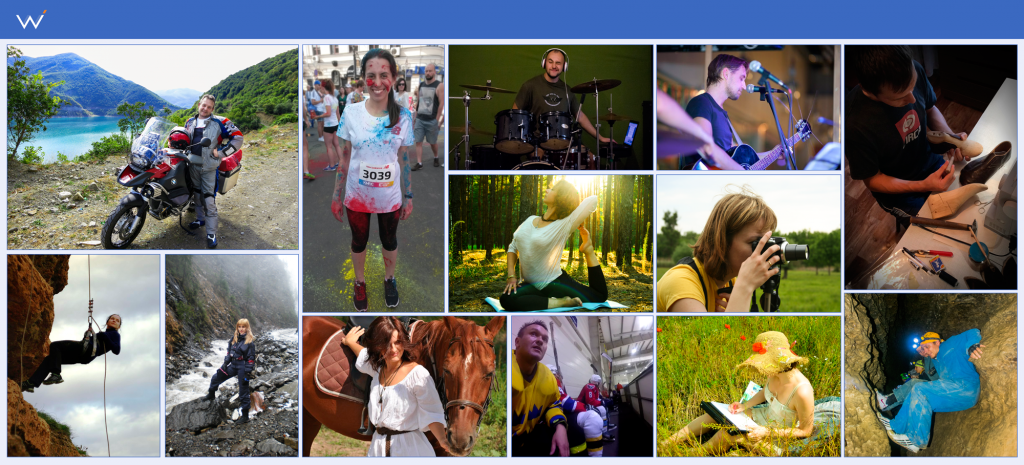 Wow… 15 years. It seems like it was yesterday. Just yesterday we released Hitlens, the first website visitor tracking  technology that was built 5 years prior to Google Analytics. A small team has grown into a big (user)-friendly family that doesn't fit in one small room any longer. Read about all the WebCEO milestones here>>
You have already read about our company achievements (if you haven't then look at this infographic). Now let's talk about the achievements of the people connected by one mission, common goals and values. Here is a short photo report of our team behind the scenes at the Web CEO offices.
Web CEO Connects Hearts
Web CEO acquired 1,148,000 users from all over the world and resulted in 14 couplings among employees. Web CEO is literally a big family. Here people meet each other, work together, get married. Some of the couples have kids. Here are some of them: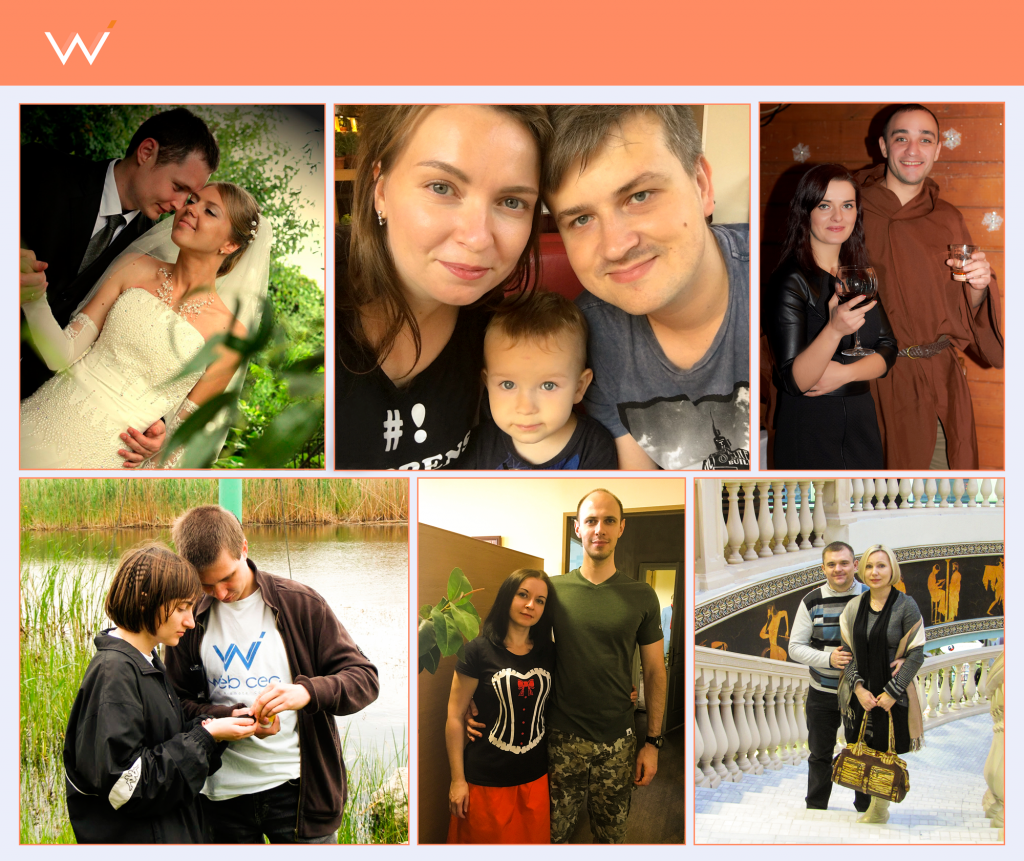 Generation W
If you want to live forever, bear children. We want Web CEO to live forever, so we prepared the W generation, 17 kids who will probably inherit the helm and capture the SEO niche world☺ For now, let's enjoy the light smiles of the W generation kids. 
(click on the image to see a full version)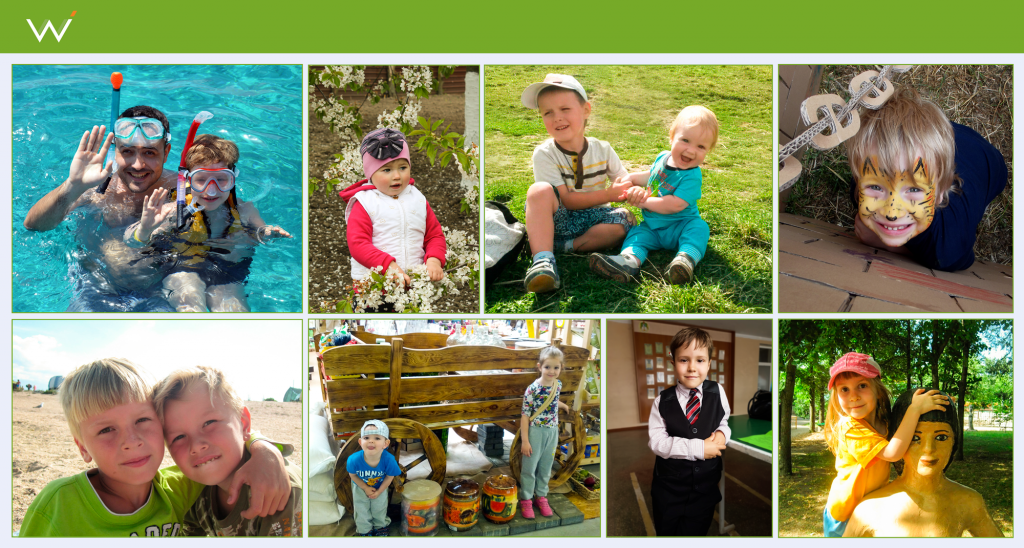 Things that Web CEO Employees Love to Do when They Don't Work
The Web CEO team is very rounded and everyone loves challenges not only at work.
Our CEO, Viktor loves travelling on his bike in wild places around the world and isn't afraid to get lost☺.
One of our three product managers, Mary, feels a call to run marathons and nothing can stop her on her way to the finish line. The same happens with her work, she never misses deadlines.
We have so many talented people here at Web CEO. Our HTML Layout Designer, Andrew is a good drummer. Sometimes he confuses the keyboard with his drum and hits the beat at the office☺ Our QA specialist has his own music band, "City of the Sleepless". He has a great voice, writes songs and plays guitar.
Our Graphic Designer, Vito, has recently mastered the art of shoe design. Maybe one day, you will be able to buy his designer shoes!
Our PPC manager, Alexandra, loves Monet and often spends her weekends painting landscapes.
Our system admin, Tim, discovered he loves hockey and hockey discovered it loves him☺ Thank God he still has all his teeth☺
Helen, our UX Designer finds harmony by practicing yoga. Her dream is to design an app for yoga teachers. There is always room for inspiration and our Web CEO wizards constantly find new ways to get inspired.
(click on the image to see a full version)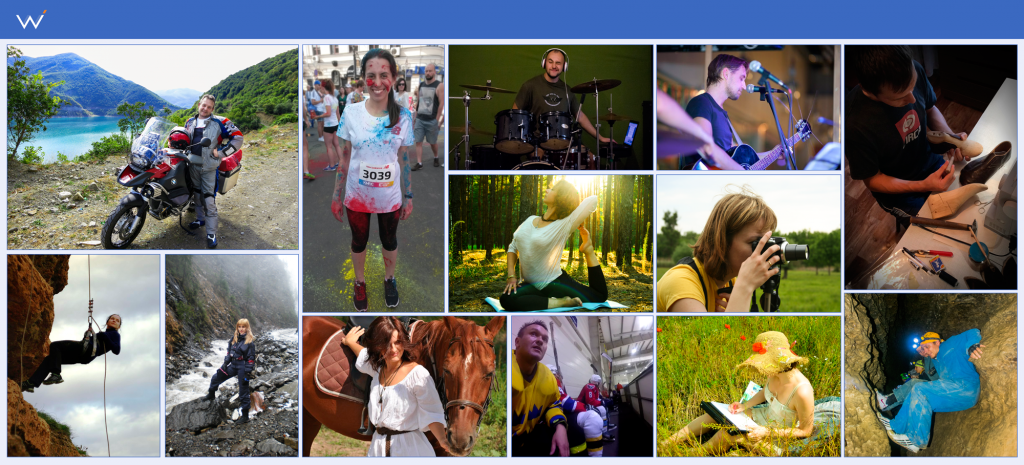 The Secret Life of the WebCEO Cats
This post would become CATastrophically boring without cats. For 15 years, Web CEO employees managed to adopt 24 cats, the cutest creatures who make our mornings, evenings and even nights. Every time we look into their eyes, we start to believe that cats will soon capture the world (They have already captured the WebCEO employees' houses and social media profiles). We highly recommend that you not look into their eyes!
(click on the image to see a full version)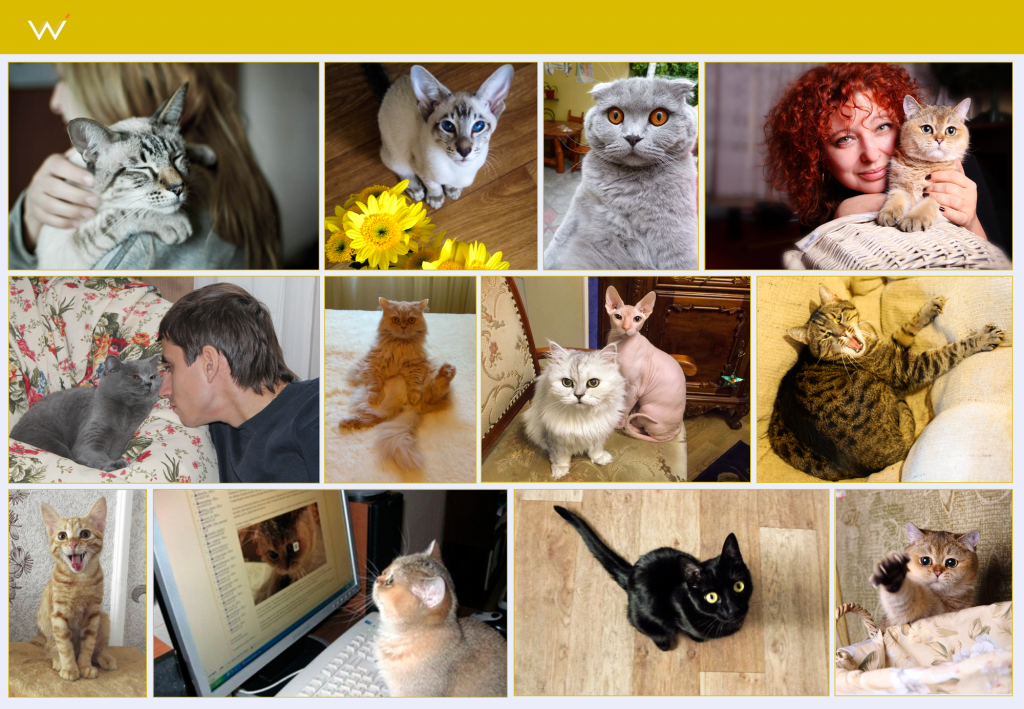 Hope you like our big Web CEO family! You, our customers, are integrally part of this family. Be sure that we will do our best to take care of you!