Santa Is Coming: Release the WebCEO Christmas Magic from His SEO Bag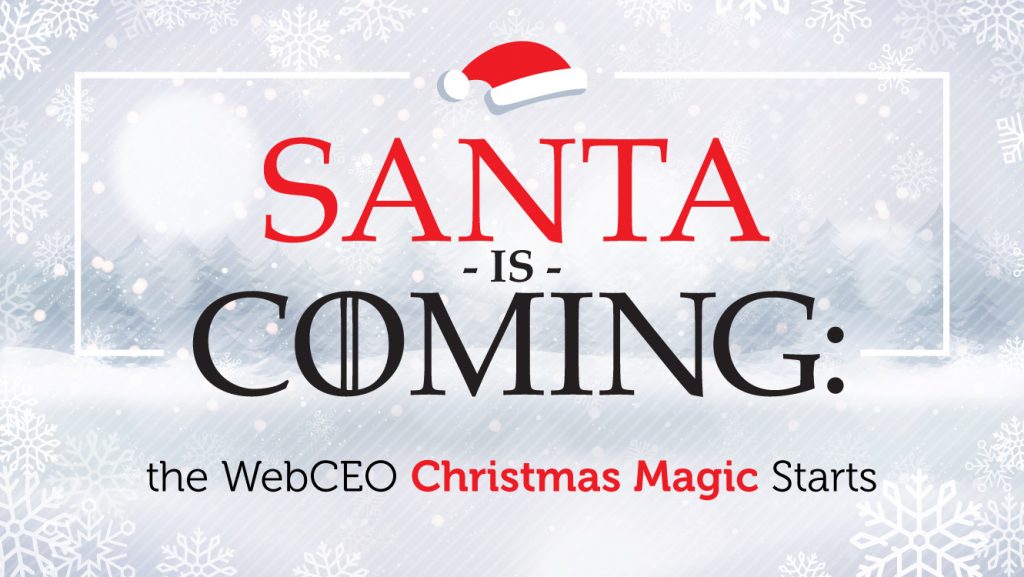 Play harder, pay less!
Christmas is already knocking at the door; colorful lights are brightening the streets turning boring reality into a winter fairytale of magic and fantasy. Christmas postcards are waiting to be sent all over the world, Coca-Cola advertisements are ruling the television along with "Home Alone". The long-awaited holidays are here, conjuring the desire to rest by the fireplace with relatives, decorate the Christmas tree and sing "Silent Night."
December 25th is the time for miracles: angels, snow, decorations and presents… Hurry up and choose your Christmas present! WebCEO is not Santa Claus, our team is just good at programming, but nevertheless we have some great Christmas gifts to deliver!
WebCEO is happy to announce the start of Christmas Magic. Are you ready? Prepare your fireplace, we have some socks full of surprises for you:
2 FOR 1: ORDER 1, 3, 6 OR 12 MONTHS OF ANY PRICED PLAN AND GET AN EQUIVALENT WEBCEO SUBSCRIPTION TERM FOR FREE!
The holidays with their decorations and atmosphere, family meetings and dinners are not a daily event. Unfortunately, we can't give this to you, but we have something to present to you instead.
Purchase the subscription plan you like the most from December 10-24 and get your subscription term DOUBLED.
How WebCEO's Christmas Math Works:
BUY ONE month and GET TWO months of effective SEO operations;
BUY THREE months and GET SIX months of unstoppable cooperation with WebCEO;
BUY SIX months and GET THE WHOLE YEAR of detailed SEO monitoring and access to high quality SEO tools for your website optimization;
PAY FOR ONE YEAR and GET TWO YEARS of a magical SEO experience on the WebCEO platform!
Don't forget about the regular bulk discounts on top of that! The more you buy – the bigger the discount you get and the more money you save! Get a great discount for 3-, 6- and 12-month subscriptions: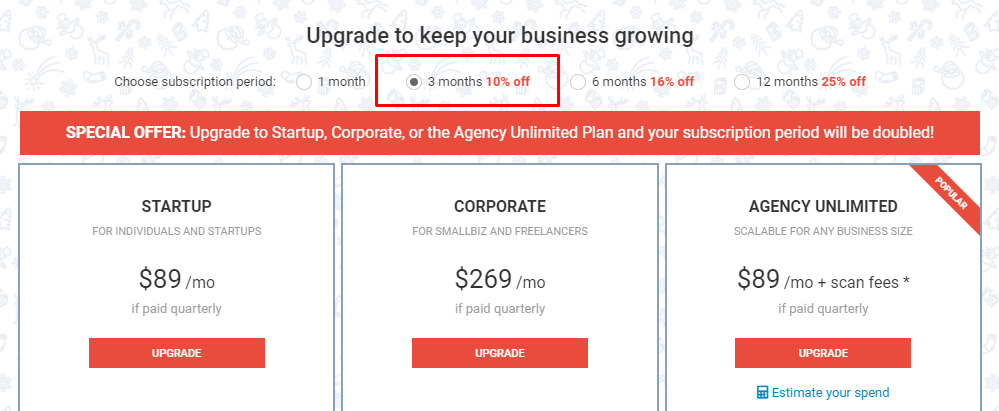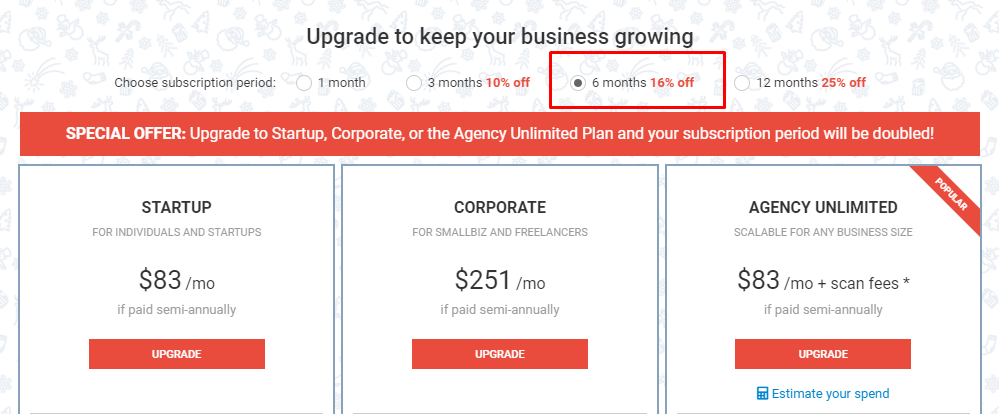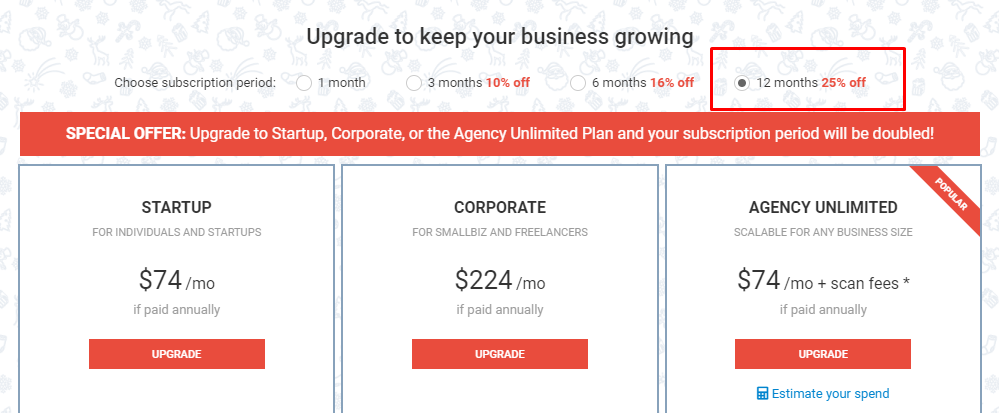 SWAP YOUR SOLO PLAN FOR THE 5x MORE POWERFUL STARTUP PLAN
With our special offer, users who have been handling the Solo Plan will be able to switch with no difficulties to the Startup Plan:
Extend the number of projects from one to five;
Increase the quantity of monitored keywords from 50 to 200 in the Rank Tracker;
Scan 5000 pages instead of 1000;
Analyze 10000 backlinks instead of 1000;
Get more data about your competitors' backlinks;
Build branded reports and set up alerts;
Generate more leads!
Guys, it's like getting a star from the sky and putting it on the top of your Christmas tree!
GRAB THIS RARE CHANCE TO GET THE BEST AND UNIQUE SEO TOOLS FOR HALF THE PRICE
This is Christmas Magic. Our exclusive winter offers always give cool benefits to users and interested visitors. Don't miss this.
Why?
Sometimes it is hard to find an affordable set of high quality SEO tools. Budgets vary from company to company, and whether you are a beginner, a freelancer, an expert or an agency.
Remember: Christmas Magic is not everlasting. Get you chance to try it while it is still here.
Don't miss your special Christmas present!