How to do SEO to reach the top of SERPs in the financial world in less than a year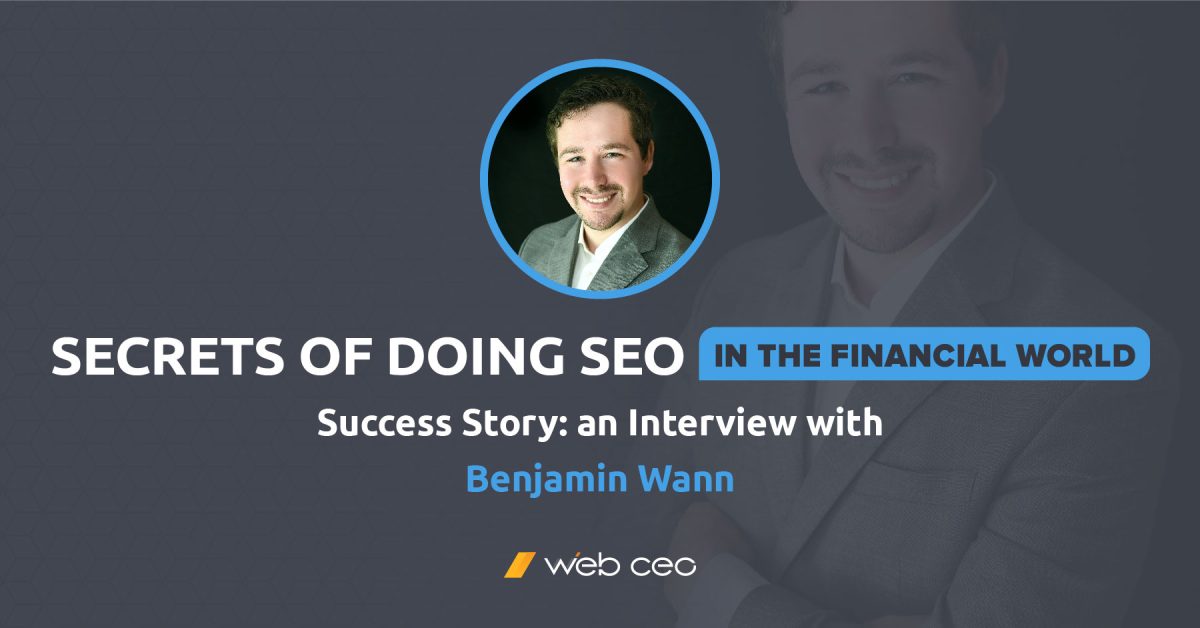 The achievements of our customers are our achievements, especially if a user from a highly competitive sphere has got 150 Keywords ranked in the top 10 of Google SERPs and 45 Keywords in the top one position after less than a year of doing SEO with us. We'd like to introduce Benjamin Wann, a finance and accounting professional with over ten years of experience. He is helping manufacturing organizations improve their product profit margins. He shares his tips and bits of advice on the website: https://benjaminwann.com/.
Anastasia: Hi Benjamin! Could you please give more details about the niche where you are working now? What are its main characteristics?
Benjamin Wann: Hi Anastasia! My primary niche is accounting/finance, related to manufacturing corporations. Overall, I see an incredible opportunity to establish myself in several adjacent sub-niches where I have experience and expertise.
The established competitors are only large, slow-moving organizations that publish the same shallow articles on topics. With my expertise, experience, and network, I can write about these topics with much more practicality and depth than anyone has ever done before.
My main focus is helping manufacturing organizations improve their product profit margins — to do this, a large body of material must be known and mastered. My sites share that information and are monetized through display ads, product sales, educational courses/books, and consulting services.
A: How many years have you worked in this niche? How do you see your future in it?
B: I have worked in the accounting/finance niche for ten years. My future will no longer be in working for corporations but in helping those working in and running organizations to optimize their profitability.
I plan to do consulting, build out my consulting practice to bring in others across the US & Europe (my partner is German), and do speaking/writing engagements for industry publications and conferences.
A: What role does SEO play in your business?
B: SEO is critical for researching where the opportunities are for me to attack and build around.
I use SEO to find high volume, low competition windows to win a toe-hold in the rankings and traffic and then expand on very valuable topics.
A: When did your website get the first boost in organic visitor traffic? How did the WebCEO platform help you with it?
B: WebCEO was my first SEO tool and has remained a key tool in my arsenal. My biggest win was "strategic questions to ask leaders." The results showed enormous potential, which proved true. While this was only adjacent to one of my topics of "leadership," I've since been able to pivot around using the "x questions to ask CEOs/leaders about x topic" over and over again to great effect.
Without WebCEO, I wouldn't have found this keyword opportunity or I wouldn't have been able to track progress against my goal.


A: Have you already built blueprints/ strategies that work best for you?
B: Yes, I find areas of knowledge where what is published is almost pure theory and where I know there is a real thirst for in-the-field insights. Then, I publish several articles in a series that share stories, insights, and advice on overcoming these challenges. I build content pillars that no sane person would attempt to attack- I write in a series of 20-70 articles, where I range in word count between 4k to 20k words.
A: Which SEO and SEM tasks do you accomplish most often? Which ones take most of your time? How do you save time with WebCEO?
B: I use WebCEO to monitor and maintain my site health and identify and track progress against keyword rankings.
The task that takes the most time is fixing technical site issues; WebCEO is valuable in helping me pinpoint where these issues are and sharing how to fix them.
A: Can you share some superior results achieved for your website in the last couple of years? Which WebCEO tools let you gain them, specifically?
B: The proudest keywords that I am building businesses from:
1. Manufacturing profitability
2. Standard costing and variance analysis
3. Strategic questions to ask leaders
The Keyword Research tool has been very useful in finding and winning these opportunities.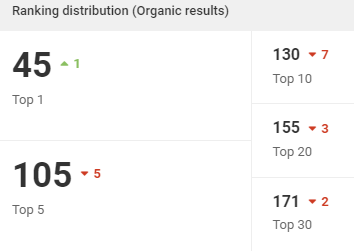 My favorite view that tracks my success against major players is the Dangerous Competitors tool, when sorted by visibility score. This speaks volumes about my achievements, and what I will continue to do.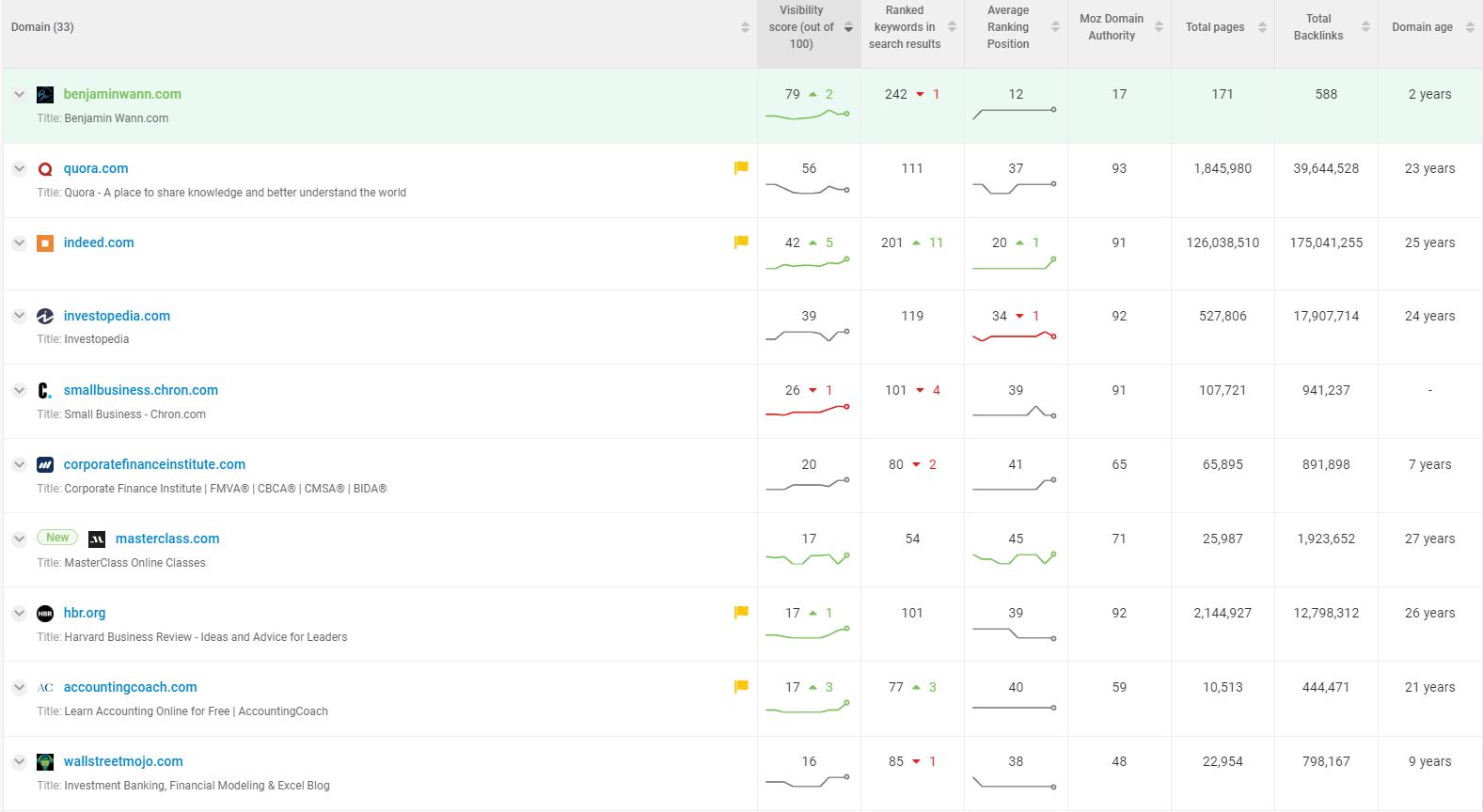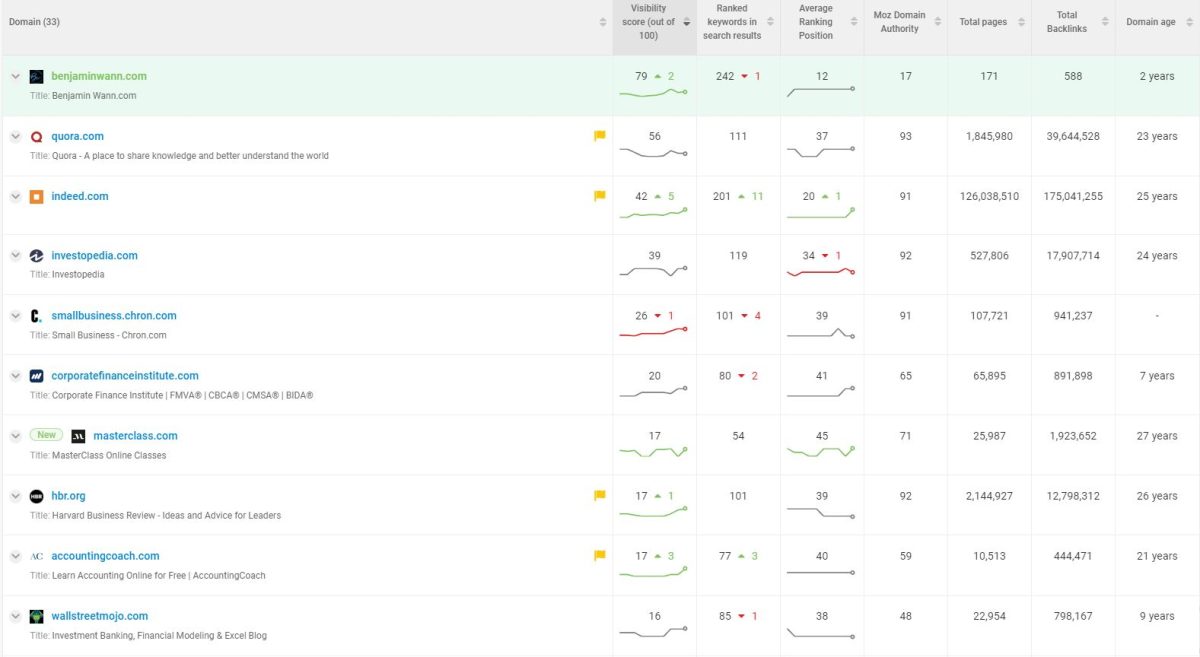 A: How do you see the SEO process ideally? How can we improve the WebCEO platform to make it better?
B: An ideal SEO tool is one that is affordable, lets me manage up to 10 projects at once, and reveals insights that others don't see. I would love for the tool to make suggestions based upon my keywords regarding other keywords I should optimize pages for (attack) without me manually searching for them.
I really like the WebCEO dashboard feature, which highlights the most important developments, without me spending too much time on the details.
Additionally, incorporating some of the elements of Ahrefs, such as keyword difficulty/search volume would help.
A: What trends are emerging in your niche?
B: AI writing tools are dramatically increasing my ability to produce lots of amazing content in a way others cannot comprehend.
We think of ourselves as AI-augmented writers, using a suite of AI and writing tools to ensure we produce the best quality content instead of letting AI create unreadable spam. A portion of each article's writing process is topic and competition research.
Most agencies outsource content writers to the lowest-cost provider, emphasizing quantity over quality. So, you pay a premium to get low-quality service.
A: Thank you for sharing your valuable experience and bits of advice!