SEO News of the Week: Google Edition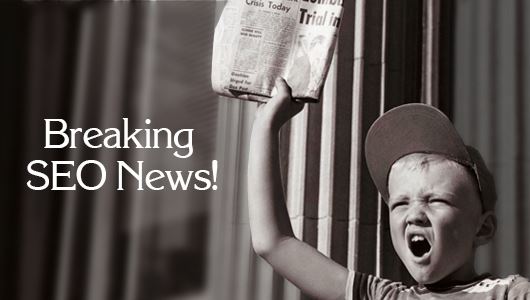 Google announced that now you can use Google Trends to see what searches are trending and spiking across the world from within YouTube search. The trend data for YouTube goes back to 2008. To use it, search for something at Google Trends. Then on the left-hand panel under "Limit to," choose "YouTube" to restrict the data to just YouTube searches.
Google added three new features to Google Webmaster Tools that improve the verification reporting and process.
Now you can see not only who are the verified users on your sites but the verification method they used to achieve that status.
Now when you use the CNAME verification method, the string is shorter. Google did this to support a larger number of DNS providers. Note, existing CNAME verifications will continue to be valid.
 You now need to remove the verification method from your site before unverifying an owner from Webmaster Tools.
AdGooroo analyzed U.S. paid search performance on Yahoo! & Bing as well as Google AdWords across six verticals during Q3/12: Retail, Financial Services, Travel, Education, Computer & Internet, and Business to Business. A surprise was to see Bing Ads come out ahead in the Financial Services category with an edge of over a million ad impressions. The study authors speculate that this lead is driven by the popularity of financial reporting on the Yahoo! and MSN portals, which direct reader searches to the Yahoo! Bing engine. In fact, AdWords doesn't have a significant lead in impression serving in the other four verticals either.
Google promises to launch new ValueTrack features for advertisers using keyword level URLs in the next few weeks. These features will help advertisers achieve specific conversion and ROI goals and make the upgrade to enhanced campaigns easier by directing users to a device-specific landing page at the keyword level and enabling measurement of the effectiveness of campaigns by device.