SEO News of the Week: Mostly Bing News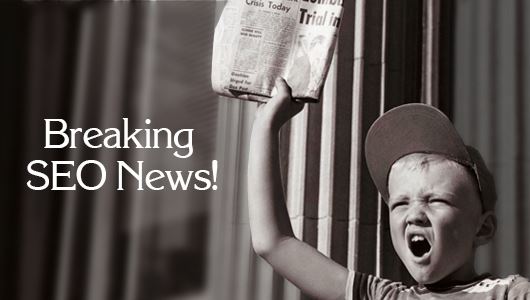 BingAds announced that they are working on adding a Search Terms Report to enhance the user experience when managing search traffic. A Search Terms Report will help you add keywords and negative keywords directly through the Web UI's Keywords tab. According to the announcement, there will also be filtering capabilities to find specific search queries and to filter out those queries that are already included as keywords in an ad group. For this, a specific launch date has not been released.
Google announced their Q1 2013 revenue; it rose 31% year-over-year to $13.97 billion for the quarter, beating expectations.
Google's John Mueller asked another Googler Matt Cutts "Should I add an archive of hundreds of thousands of pages all at once or in stages?" Matt said that if a site released hundreds of thousands of pages overnight, it may raise a red flag and warrant a manual review by the Google spam team.
Bing added a "pin to Pinterest" feature to their image search. Users can pin images directly from a Bing image search to a specified Pinterest board without having to install a bookmarklet. The images are automatically linked to the original source with the proper attribution included.
BingAds says, they are preparing to offer a new search ad format in the U.S., Product Ads. It will allow retail advertisers to include product details such as image, price, description, and merchant information within the ad. Just as AdWords now pulls data from the Google Merchant Center for Product Listing Ads, Bing Ads will grab product details from the Bing Merchant Center store for Product Ads. They plan to roll out Product Ads in the U.S. to retail advertisers in early Summer 2013.