6 Steps to Help a Multi-Location Business Dominate Local Search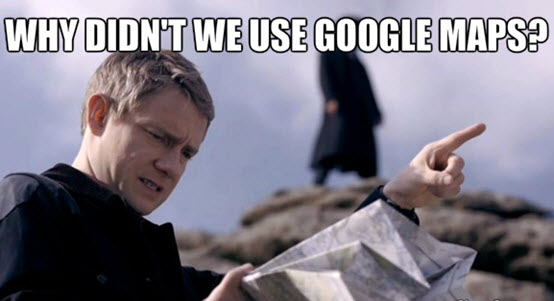 One of our customers asked a question: "How do I get on Google Places with multiple business locations?"  A simple answer might be: "Yes, sure! All you need to do is to visit Google My Business Locations (formerly Google Places) within your Google+ business account where you can import and verify your business locations list. It will take an hour of your time." Then you may just sit and wait.
The problem with multiple business location management is not new, but still has some unclear aspects. One click submission of your multiple business locations to Google might be important, but it is the last step on the way of your successful local SEO strategy. The bulk locations uploading should be preceded by more important local SEO efforts.
To maximize geo-targeted SERP listings and increase local search domination for your multiple local business areas, you should follow some recommendations from Google Local Business guidelines and experts in local SEO.
Create Subdirectories Under One Single Domain
Keeping one single domain name with separate city-specific subdirectories (http://mysite.com/city) will minimize your SEO efforts and save you a lot of time and money. Having city-specific subfolders (subdirectories) with unique content and contact details for each location is a perfect SEO solution. Remember that we are not talking about creating sub-domains like city.mysite.com.
Create Location-Specific Landing Pages
As soon, as you have built proper site domain structure to benefit your local SEO, focus on creating location-specific landing pages that will contain unique geo-specific content and contact information relevant to the audience you target. What kind of content can you use to attract location-specific residents or tourists? Upload photos, publish testimonials and local news, describe upcoming events and dress your targeted keywords with geo-descriptors by putting them into the most SEO-valuable page elements (i.e.: page titles, H1 tags, image tags etc.). Go heavy on neighborhood descriptions (landmarks, nearby parks, malls etc.) on your local landing pages with images of these neighborhoods properly tagged. Such hyperlocal targeting (neighborhood descriptions) may bring additional SEO benefits and help your online visitors get a good sense of your business locations. Be careful about duplicates in your local content.
Tip: Be sure to submit each of your local landing page URLs to your website HTML sitemap in order to let search engines index them quickly.  You can use Geo Sitemap Generator to give Google accurate coordinates of your business locations.
Implement Local Schema Markup
Next, you should pattern your unstructured local data into structured tags. This will help search engines pick the most important elements from your multiple business location pages and display them in local SERP listings as structured snippets. Be sure to markup the most important local content (address, unique-per-location phone number, prices, business hours, map etc.) with specific schema tags for local businesses.
Run a Technical Audit and SEO Analysis
Run an SEO audit and content optimization analysis of your geo-specific pages in order to fix and improve critical aspects of your content.
Check your website's general and local-focused URL structure for technical issues and access errors.
Make a deep SEO analysis of your location-specific landing pages for targeted terms + geo modifiers.
Check your local-focused content for mobile optimization bottlenecks since most local searches are made on mobile devices.
Refine citations for your multiple business locations
A citation is a non-linked mention of your local business NAP (name, address, phone number) information on specific citation listing sites. The citation factor is now a part of Google local algorithm hierarchy. So, if you want to be easily found in local SERP listings, submission to local directory sites like Yelp, Bing local, Google+, Foursquare, Yahoo Local is not a recommendation, but a must! Before you refine your local citations on business directories, you will need to check the consistency of your NAP information on all your local service pages and maybe use paid but time-saving data aggregators like Acxiom, Localeze and Infogroup for effective business listing management. Only a few local citation directories provide multi-location bulk submission for free. These are Foursquare, Bing Local and Google My Business.
Create a Google+ Business page
Once you are done with all the on-site local optimization and local citation submissions, feel free to strengthen your online presence for local search by building one descriptive and interactive Google+ Business Page or location-specific business pages. Then all depends on your time and resources in terms of making sure you get a relevant following for that page.