Be Informed About What Happens Behind Competitor Lines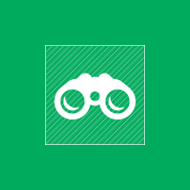 It's hard to have a successful online business without sometimes spying a little on your competitors and their adoption of best-practice marketing tactics. We prefer to call this a competitive analysis. Now you can learn your competitors' best practices even more easily with the help of our newly added Competitor Metrics reports.
First, choose the 3 or 4 sites that you really compete with. These will be the sites you will watch regularly.
The main aim of a competitive analysis is to predict where your competitors may outrank you and fine-tune your marketing strategy to avoid this. The WebCEO Online Competitor Metrics reports provide you with a lof of key information.
Go to the 'Competitor Rankings' report, add up to 20 websites you want to monitor the search engines results positions for. With this report you will always be informed about the pages of your site that need to be fine-tuned to outrank your competitors.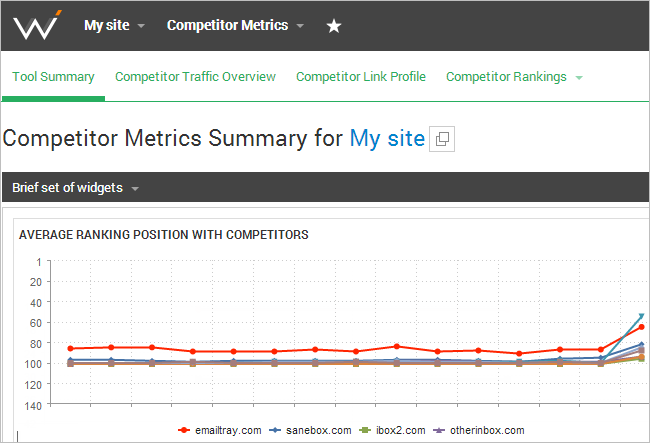 Then use the 'Competitor Link Profile' report to research how well your website is doing compared to your competitors (you can investigate the link profiles of several competing websites at once). Here you will find PageRank data, the number of total backlinks, the diversity of linking domains, the number of .GOV and .EDU domains links and nofollow links that pass no link juice to the linked pages.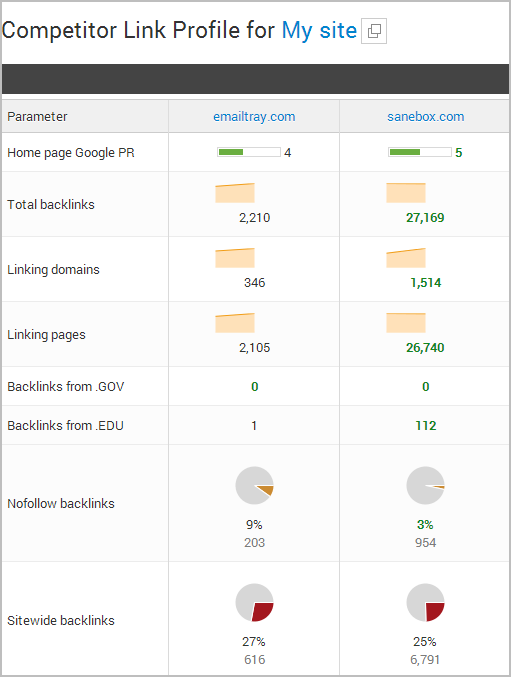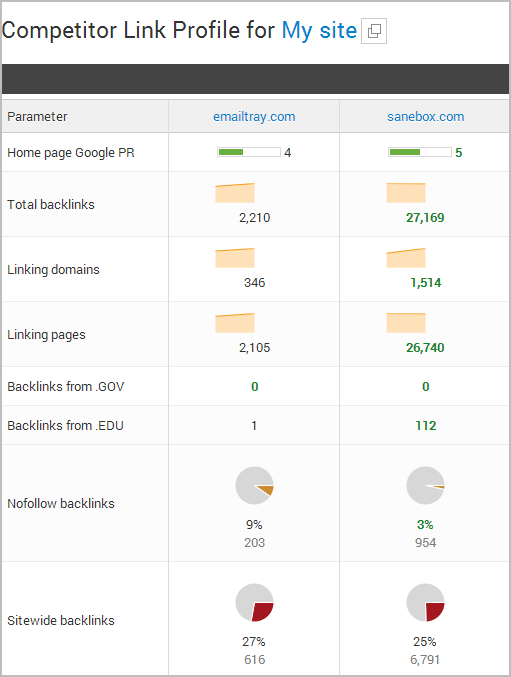 Every marketer's dream is to know how many customers the competitors have. No one can tell you, however the WebCEO Online 'Competitor Traffic Overview' report can help you to analyze your competitors' traffic and estimate how many prospects they may get over a given time period.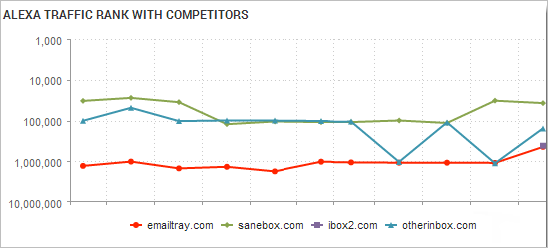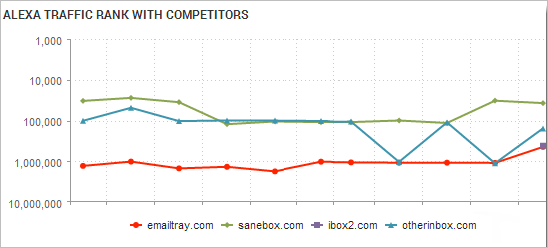 Do not forget that researching your competitors' backlink profiles is a great way to earn those same backlinks for your website. The WebCEO Competitor Backlink Spy tool helps you to find who links to your competitors but do not yet link to your site. A simple email or tweet can get you listed at these sites as well.
WebCEO Online provides you with an easy way to analyze your competitors' social activity. Use the Web Buzz Monitoring tool to monitor important keywords as well as your and competitors' brand names. The 'Social tracker' report allows you to analyze your competitors' activities on Facebook, Google+ and Twitter and to, thereby, set realistic social benchmarks for your brand.