Mobile-Friendly WebCEO Interface + Other SEO Tool Updates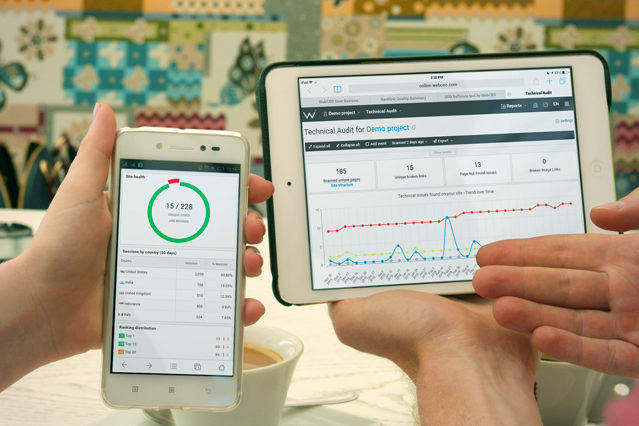 Mobile-Friendly Service Interface
The user experience of our potential customers who reach WebCEO's platform via mobile search is one of our top priorities. This fortunately coincides with Google's mobile-friendly search quality guidelines.
Mobile referral traffic is growing at an exponential rate. According to Google, mobile searches exceeded desktop searches in 2015. It means that no matter what kind of industry you are in, B2C or B2B, you need to make an easy and user-friendly access to your website from all types of devices.
Most of the WebCEO site pages are now responsive and mobile-friendly.
Tip: Pass this and get rid of all mobile SEO issues if you find any. Make sure you don't have any slo-mo mobile-specific content like Flash:
Otherwise you may see your mobile rankings dropped.
As a reward for our efforts we saw something fantastic: we analyzed our mobile traffic acquisition in our Google Analytics Audience report, and learned that mobile traffic has grown by 161%, while the conversion rate has increased by 105% for the period May 31, 2015 – May 31, 2016 compared to May 29, 2014 – May 30, 2015.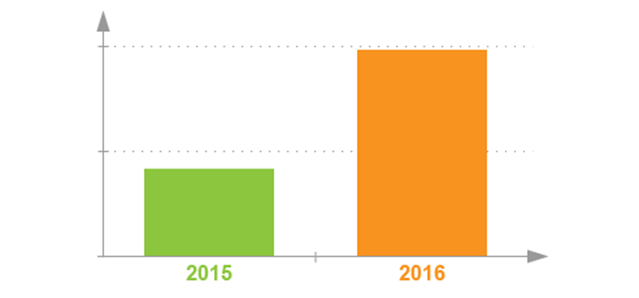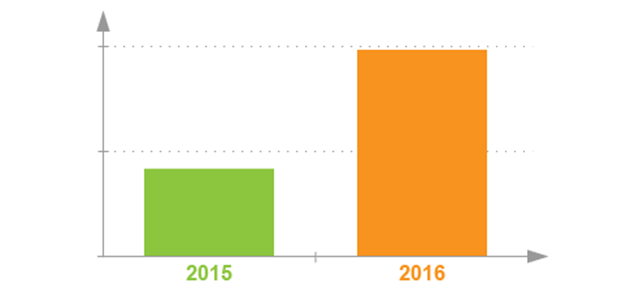 This is the biggest motivating force for WebCEO to become even more mobile-friendly. Now you can sign up or login into our service and smoothly manage your projects right from your mobile phone. The service interface is optimized for a variety of screen resolutions. We even tested our service on a 128×128 screen (but we hope you do not need to work on such small screens!).
A Technical Audit mobile report view: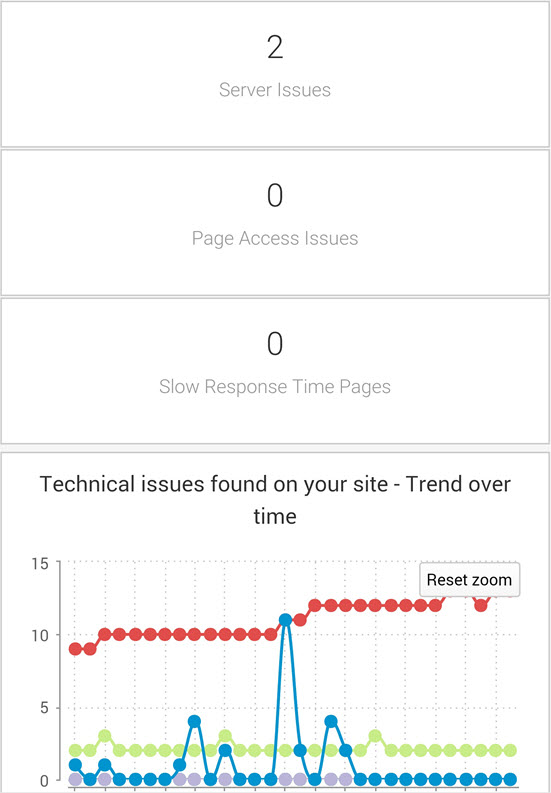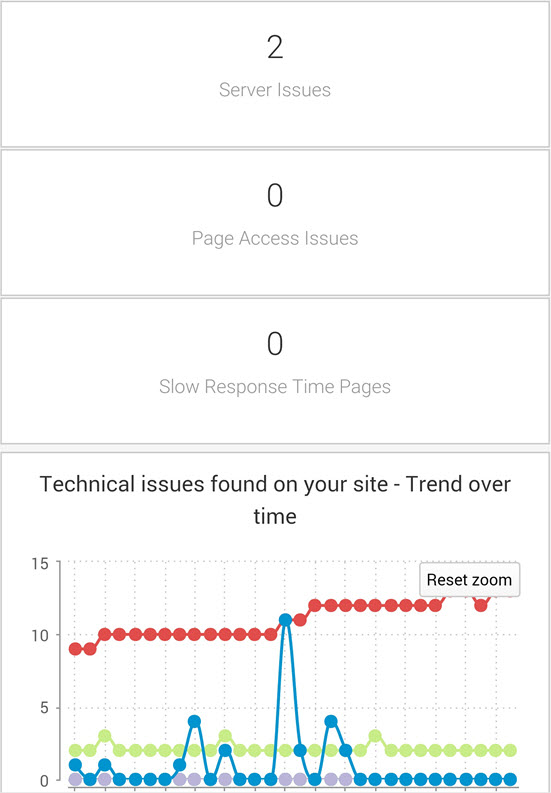 Help Center Updated: Eat, Sleep, Support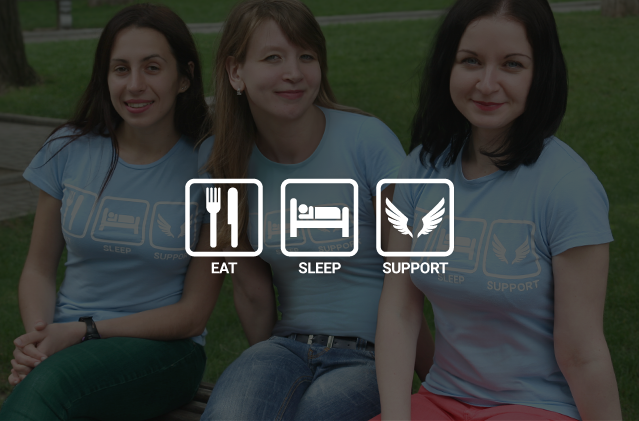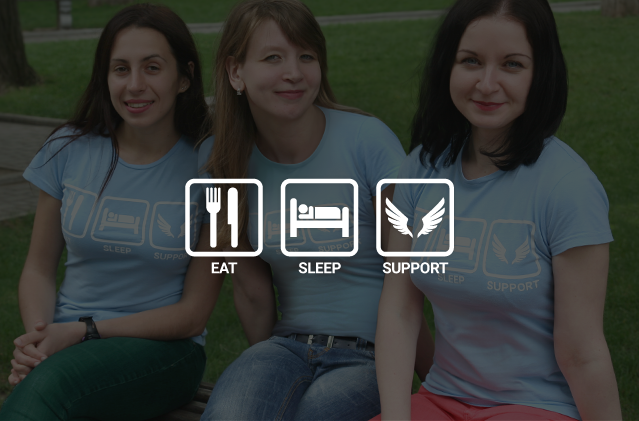 Yes. Our Support Angels are ready to support you even when they eat and even when they sleep. Ok, I guess seriously they need some sleep from time to time in order to quickly process your requests.
While our support team is asleep, our new Help Center is ready to rock 'n roll by providing answers to any of your questions.
You may have noticed a question mark icon at the bottom right of our interface. If you need help with a report or a tool's settings, click the question mark and you'll be taken to the help section of the tool. Our Support Angels do their best to keep the FAQ up-to-date and they will add questions and answers periodically to help you use WebCEO more efficiently.
A search box at the top of any page in the Help Center will help you find the information you need quickly. If it happens that you need some special help, our Support Angels are ready to help. You can quickly send an email to a Support Angel or start a chat.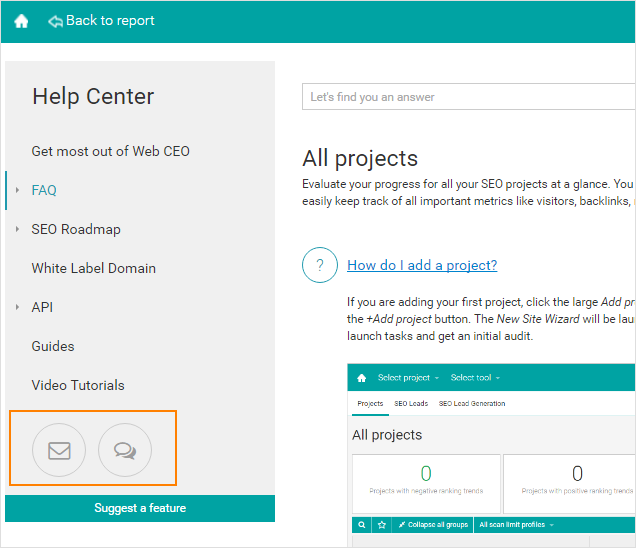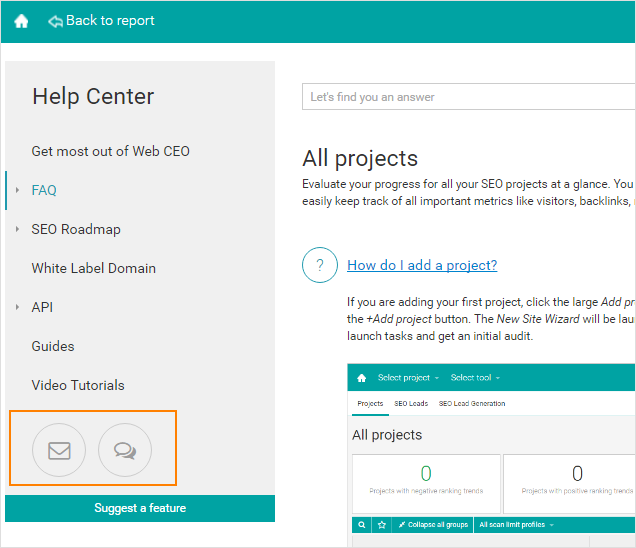 In the SEO Roadmap you will find SEO theories explained with links to tools we recommend. You can download individual pages of the SEO Roadmap as a PDF file or email them.
In the Video Tutorials section you will find videos that show how to perform SEO tasks with the help of WebCEO. Videos are made by us and by our users. Feel free to submit your own videos to teach other users the tricks you use.
If you prefer reading over watching videos, we have the Guides section for you. Here you can read and download PDFs explaining how to use WebCEO for your tasks.
You can quickly set up your White Label domain with the help of instructions you'll find in the White Label Domain  section.
For those integrating their own tools with the WebCEO data via API, all the API references are listed in the API section.
If there is any new feature you want to see in WebCEO, feel free to tell us. Use the "Suggest a feature" button you see in the left menu of the Support Center.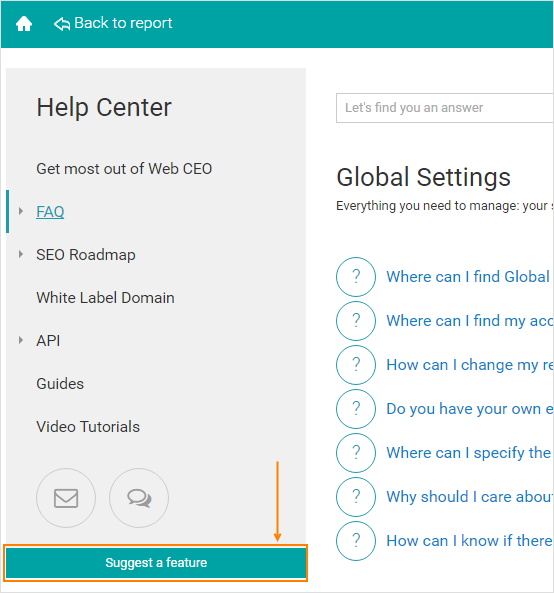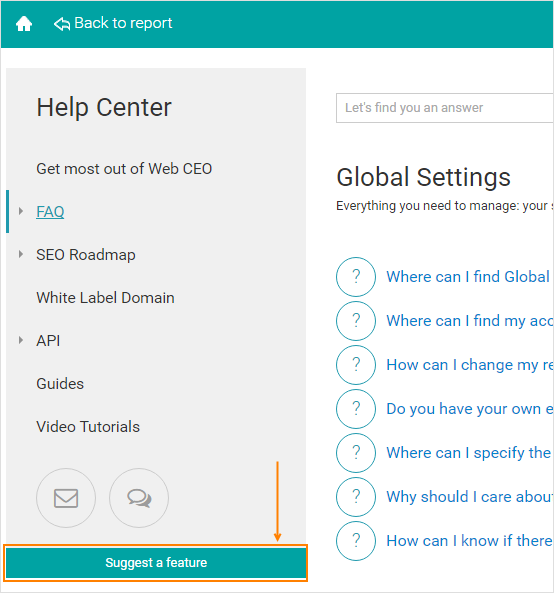 When you visit the Help Center, view 7 slides to make sure you exploit WebCEO to the max.
Tool Settings Pop-up Windows
Now if you accidentally miss any important information when you configure the SEO tools, we will highlight with orange where your attention is needed.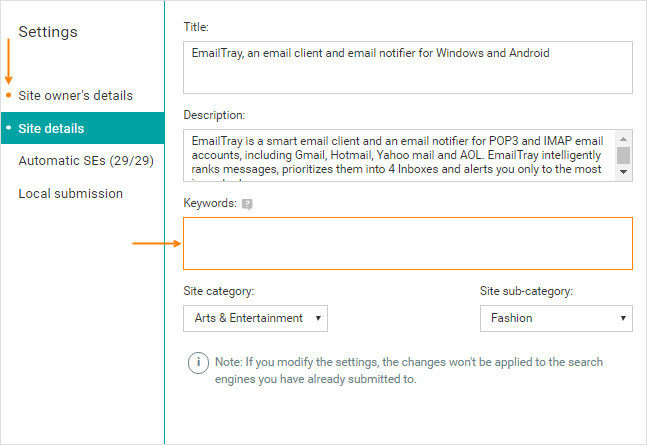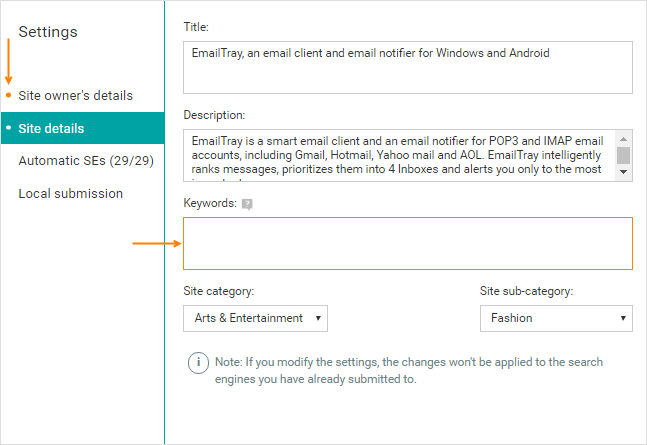 Duckduckgo Rank Tracking
Now you can track your rankings in the Duckduckgo search engine. This search engine is known for not collecting the personal information of searchers and is, therefore, popular among people concerned about their privacy.
Go to the Rank Tracking tool settings -> Search engines -> Add a search engine and select Duckduckgo from the search engine list.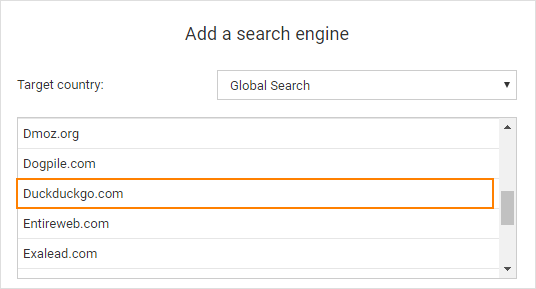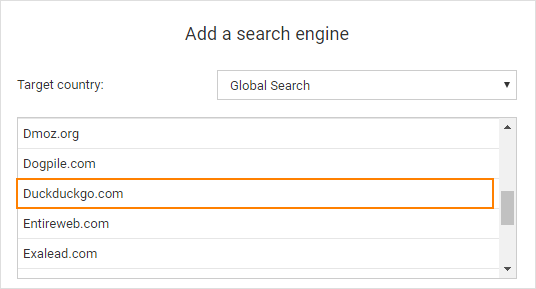 The best is yet to come. Especially now, when you have a magic button that will help us to make our SEO platform a better place for your SEO jobs.