Move Your Site to The Top With The Web CEO Local Business SEO Guide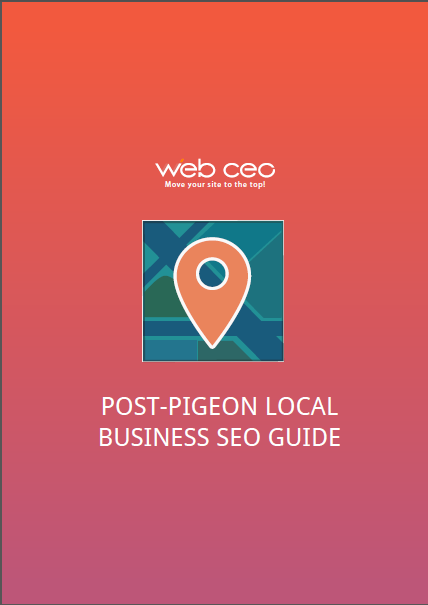 Gone are the days when all that you needed to drive new customers to your local service was great customer service and your address in the Yellow Pages (book). People stopped trusting services that were listed at the top of yellow page listings just because their names start with the first letters of the alphabet. People now look for tried-and-true services with detailed descriptions, contact and location details, timely offers, awesome photos and reviews from third parties that seem trustworthy. The tired old yellow and white pages have been replaced with Google local search results. Google now understands the user's intent and returns only the best, most relevant results. Your challenge is to optimize your website to fit the most conversational and complex search queries like: "Where can I eat the best Italian pizza in Boston." Our challenge is to help you optimize your website properly.
Our Post-Pigeon Local Business SEO Guide has been written with the latest Google Pigeon Update in mind and targeted to improve your rankings in organic local search results. Click the image to download the local SEO Guide.