SEO News of the Week: Search Engines Become More Social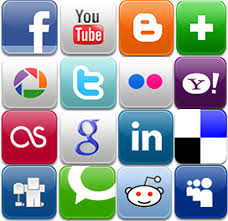 Bing makes its social sidebar even more useful. Starting today, you will see comments on a relevant Facebook post within the search results sidebar, as well as the ability to add your own, all without having to leave Bing. You can also "Like" a post directly from Bing. Go to www.bing.com and in the top, right corner of the page, connect your Facebook account to Bing to experience these new features.
Google blends both Google+ activity (+1s and shares) and search authorship to determine the best related content to show to users as they browse mobile website content. Recommendations can appear regardless of whether your visitors are signed in to Google. But when they are, they'll see content that was +1'd or shared by the people in their circles.
Bing adds People Autosuggest: it works for colleagues that have public LinkedIn profiles and for celebrities, providing a thumbnail image and brief description of individuals related to people searches.
Soon, the Bing Ad Preview Tool will get a new name and added functionality; this was announced in the Bing Ads Blog. They will be updating the name to the Ad Preview and Diagnostics Tool and will help you to identify the reasons why your ads may not be showing on the first Bing Ads search results page.
And a fresh Easter egg from Google: do an image search for "atari breakout," and you'll be able to play the classic video game online, right in your search results.