15 Leading SEO Trends for 2018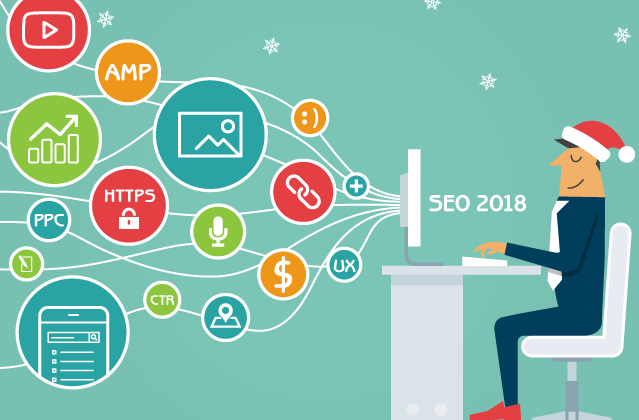 2017 is nearing its end. Soon I'll have to throw away last year's Christmas tree and buy a new one. That physical work can wait, however, as for now, we should use what little brainpower remains in our heads before we can let them recharge over the holidays.
With the changing of yet another year, now is one of the best times to ponder the latest SEO trends. There are reasons to suspect 2018 will take us in certain new directions and some of our working principles will be reinforced. What SEO trends and techniques does 2018 hold for us? Let's sneak a peek into the very near future and brace ourselves for it.
1. Voice search
Voice search makes up 20% of all online searches. By 2020, this number may very well reach 50%. We are standing on the precipice of a new era on the Internet, which means new things for would-be SEO experts like you and me to learn and master. The future is so unforgiving!
Optimization for voice search might require some getting used to because it's different from your orthodox way of Googling things. Instead of disjointed words and incomplete phrases, users tend to speak using actual, proper questions which search algorithms will have to work with. In other words, you'll need to start optimizing websites for this new species of 'voice keywords'. Picture long-tail keywords, except with a head that comes in one of six different shapes ("who", "what", "where", "when", "why", "how") and a tail bent like a question mark. Those are voice keywords.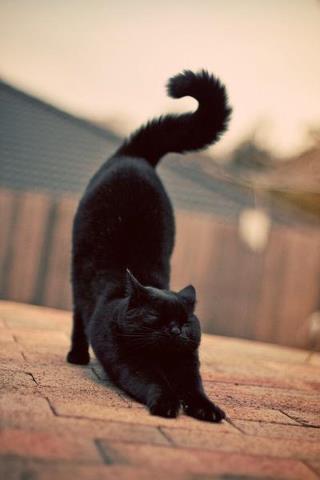 Get creative with variations of questions and look them all up in WebCEO's Keyword Suggestions tool. The number of global and local searches for the keyword of your choice will tell you how competitive it is (you may not want it to be too competitive). And of course, don't forget to follow up questions with valid, detailed answers so the Google app can read them out loud.
2. Even better user experience
As always, Google will favor websites that provide users with a nice, engaging experience. Conversely, the websites that fail to deliver will see a drop in rankings instead. As the quality of websites rises worldwide, user expectations will keep rising too, so be careful not to fall behind!
Using Google Analytics to monitor user behavior on your site, you can get an idea about how much they enjoy it. A high bounce rate may indicate that you might need to change something. You can improve the UX on your site by increasing its loading speed, making its design user-friendly, tending to technical issues and, of course, creating the best content for your visitors.
Keep an eye on your incoming traffic in WebCEO's Web Analytics. If you notice that it has dropped overall or regarding some sources, it may be a sign that things have gone south and need improvement. A small leak can sink a great ship; don't let this happen to you!
3. SEO-friendly content of the most interest to visitors
Content will continue to be one of the prevalent ranking factors. However, Google hates stagnation. Their policy is to give users the best the Internet has to offer, so the standards for what content counts as good are bound to rise again in the new year.
The best way to outdo the competitor websites now occupying page one is to, well, outdo them. Help your visitors better than those sites do. Content that gives users what they need, gives them answers and helps them solve their problems is the kind that Google values the most. Here's a good analogy that comes to mind. If you want to beat athletes in a sports competition, train your body to rival theirs; if you want to beat websites to page one, create content to rival theirs. Makes sense, doesn't it?
And of course, your content should be optimized for search engines. That means placing keywords moderately in all the right places:
title tag
meta description tag
H1-H4 tags
Image names and alt tags
Text
Last but not least, consider diversifying your content with LSI keywords that are semantically related to the main keywords you use. It gives search engines a better understanding of what you are about.
4. More caution while building links
Businesses know the value of inbound links. Just look at SEO statistics: 20% of businesses dedicate over 50% of their overall SEO budget to link building. Backlinks are among the most powerful ranking factors and will remain so in 2018.
However, we may need to be extra careful about how we obtain them. Earlier in May, Google noticed an increase in spammy links from guest blogging and will likely keep a watchful eye on any guest contributions in the future. If we are lucky, we might see the birth of a new way to get on Google's bad side – always a welcome change!
Of course, it doesn't mean a farewell to guest blogging. You'll just have to keep it within the limits of what's allowed and not let it hurt your brand's reputation (be sure the guest post you publish doesn't have more than one link going to sites he or she wants to promote). Instead of picking a single method of gaining links and milking it until Google comes after you, spread out and get links from many sources (why not peek at your competitors' backlink profiles for a start?). Google will appreciate such a link building strategy a lot more.
Be sure not to let any bad apples sneak into your basket of backlinks. Weed them out and keep your profile clean with WebCEO's Toxic Links tool.
5. Seizing Position 0
Google is determined to make speed a factor in giving users the information they need. That's why there's so much extra fluff on page one: quick answers, carousels, "people also ask"… They are shown above the highest ranking results, this being the reason why their space is called "position zero" – which is de facto the new position one. If your site is already on the first page, it opens up a possibility to claim a spot at position zero, too.
To make it happen, use Schema code when you build your site. Since resulting featured snippets tend to provide answers to "who", "what", "when", "where" and "how" types of questions, it predisposes them to be voice search material. Optimize for one, get one more for free!
6. Improving your click-through rate to compete against Position 0
Fight for and against position zero at the same time? Yes, you read that right.
Position zero offers a lot of room for all those ads and featured snippets. However, it causes problems for organic search results: they get buried under all the fluff and sometimes even pushed down below the fold. If you don't occupy position zero yourself, your site can be pretty hard to find even if you are on Google's first page at position #1. The competition is stark… but fortunately, not impossible to beat.
So the goal is to make your site more clickable in search results. Make it more attractive to users, so much that all those quickly available answers seem like low-hanging fruit in comparison. Here are a few helpful tips:
Optimize your page titles and descriptions. Don't make them so long that they get cut off when displayed in SERPs (and with WebCEO's On-Site Issues Overview tool, you'll always know when that happens). Have keywords in them, but also consider using power words that invoke emotion (e.g. "amazing", "best", "proven") and promise quick solutions ("fast delivery", "24/7", "now").
Optimize the URLs. A string of random letters and numbers at the end of a URL looks messy. On the other hand, a readable URL, which describes what the page is about, is much more likely to catch the users' attention and earn their trust in your content.
Use numbered lists in your content, as well as numbers in titles. A research by Conductor found that numbers increase CTR by 36%; clearly, users see something in them. Magic numbers work because people believe.
Use schema markup on your site. Extra HTML code on your pages turns into extra bits of information next to your site's link in search results. That way, it looks more credible and just prettier in general (read: clickable).
7. Local SEO
For business owners, Position 0 is the most convenient place to be in search results. Featured snippets are like billboards: big letters, bright logo, address and phone number, a couple reviews as a bonus – all covering a large chunk of the screen and shamelessly in your face. Absolutely worth fighting for, too.
Of course, there's more to local SEO than getting featured in snippets. You'll need to submit your website on Google My Business and relevant business directories, optimize it for mobile devices, use location-specific keywords, include NAP citations on your and other sites; and if you are deft enough to create expert content that resonates with your target audience and shows them you aren't new to what you do, that's a massive bonus.
8. PPC in addition to SEO
Featured snippets aren't the only thing stealing the users' attention from organic results. There are pay-per-click ads, too.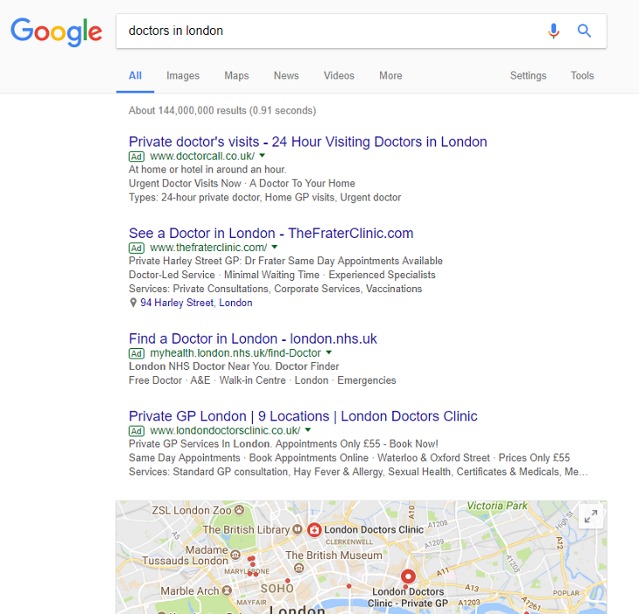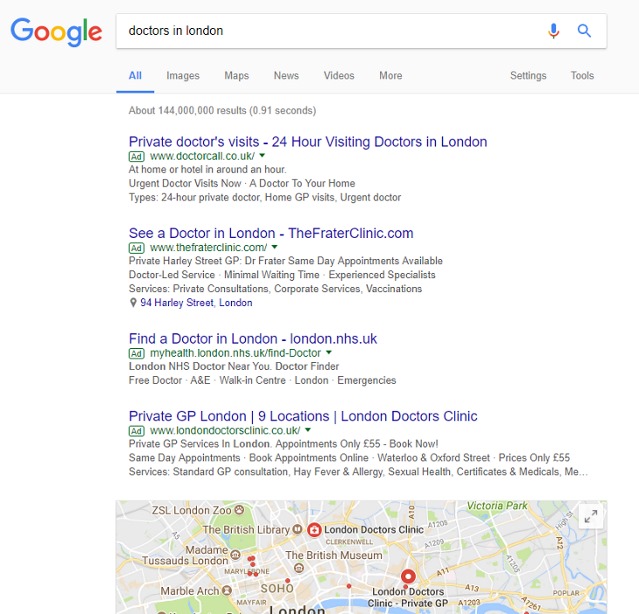 Look at that page, so beautifully infested with ads. Hopefully their number won't increase in 2018 as the space above the fold isn't getting any bigger. How would it feel to finally rank number one and still be unnoticed thanks to paid ads and Google Maps? Almost beats the purpose of SEO, doesn't it?
Of course, it depends on the search query. Plenty of them return organic results right away, making your site easier to find if it's at the top organically. If PPC results are in the way, though, then you have two ways of dealing with this barrier: either try to rank for different keywords or embrace PPC. Google has the best of intentions when it shows them first, after all.
9. Monitoring and improving conversion rates
When your keywords are ranking higher than they did yesterday, it's always a delight. This can be compared only to watching your conversion rates grow. To have an adequate image of how well your pages convert, you will need to attach UTM tracking code to each of your major links and watch everything closely in Google Analytics. That's one part of the mosaic, now onto the next.
Heat map generators have proven to be a powerful asset in optimizing websites (we can attest to that). Tools for observing user behavior on-page are exactly what's needed to complement rankings and GA statistics. You can look at a heat map and immediately see the weak spots in your site's design. Maybe your calls-to-action don't get enough clicks simply because they go unnoticed! They could be below the fold, or they don't even look like something people are supposed to click on, or maybe they just aren't actionable enough and need some extra oomph.
Keep in mind that no tool can solve problems with your conversion – that's still up to you. But it can quickly point you in the right direction and save you a lot of time.
10. Fast and responsive mobile-friendly sites
The reign of mobile devices promises to be long and prosperous. They are here to stay, and be loved, and drive even more traffic to websites than they already are. I doubt large screens will ever go obsolete, but I can guarantee we'll see more and more small screens in the future. With such a variety of sizes in place, it will be an obvious necessity to make websites look good on every kind of display.
There's also the mobile-first index to take into account. It's going to play a new, vital role in ranking websites. Once it's out, they will be ranked depending on the user experience provided by their mobile versions. Not having a mobile version means not being indexed – a disaster for your SEO.
Therefore, give your website a responsive design and make it load as fast as possible. WebCEO's Mobile Optimization tool will test your website's mobile-friendliness and give you tips for improving on it, while the Page Speed tool will give you even more tips for – surprise! – speeding it up.
11. Accelerated Mobile Pages
A high loading speed is a fantastic thing in general, not just for mobile-friendly sites. Users are less likely to lose patience and more eager to stick around and lurk deeper instead. It's a ranking factor for Google, too. Can you come up with a reason not to make your site load fast? If yes, please let me know, it'll be great prank material.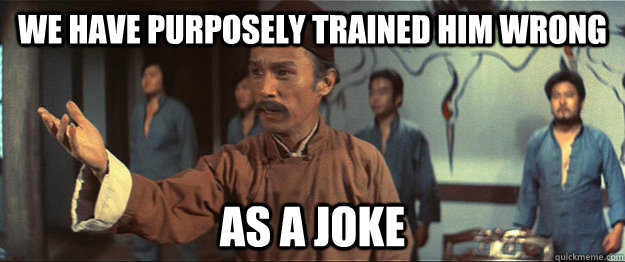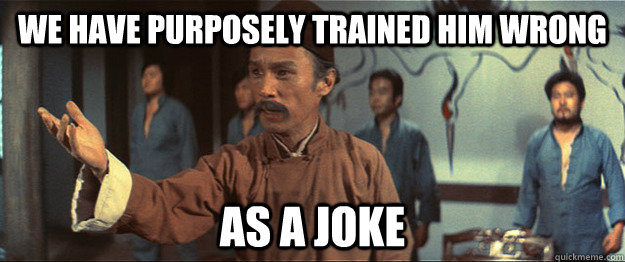 In 2015, Google launched the Accelerated Mobile Pages project, and it's been a great help for webmasters who want to speed their sites up. An AMP page is very light on code: a bare minimum of HTML, optional use of CSS, and no Javascript at all. Less code equals less work for browsers, thus a page made in this manner loads in the blink of an eye. If your site has pages that function without code that's excessive by AMP standards, consider AMPing them up.
12. Image optimization for a new, powerful visual search
Most search engines have an image search function, but I've yet to meet anyone who believes it's perfect. However, search engines are both able and willing to improve it, as evidenced by the steps they have made towards upgrading their visual search capabilities. Google Lens and Pinterest Lens are both capable of coming up with results based on as little as a photo of any random thing in your vicinity. That's two more unique "search engines" to optimize for in the near future.
And while I mention Pinterest, consider making your images shareable on social media. That's more exposure for you and potential backlinks pointing to your site. Remember that likes and shares and comments on social media posts that link to you will count for SEO purposes as backlinks.
13. Moving to HTTPS and leave HTTP behind
I'm surprised how many websites still haven't done this. Google approves of secure connections and made them a lightweight ranking factor back in 2014. They went as far as to mark HTTP sites as non-secure in Chrome, scaring users away when they see this. Is your site still HTTP? Then your rankings aren't as high as they could be.
14. Earning your audience's trust through brand building
The majority of users don't like looking past Google's page one. If something isn't there, it doesn't exist to them. Does this mean your site will definitely start getting clicks once it makes it there? Not necessarily, as there are still other options on the same page. But your chances would improve greatly if your brand was more recognizable.
Brand building is an essential part of any long-term SEO strategy. It should be a part of yours, as well, if you intend to keep your site around for a long time. Content, products, service or what-have-you – put effort into giving the best to others and earn a good reputation in return. Social media is as great a place as ever for interacting with your audience for feedback and closer ties. And of course, keep track of your brand's mentions online so that displeased words don't escape your attention. WebCEO's Web Buzz Monitoring tool will make sure that no negative remarks puncture a hole in the SEO balloon that's meant to take you to the top.
The more people know you, and the more good things they know and say about you, the better for your business goals. Work to earn their trust.
15. Video content to be even more popular
The Internet is crazy about video content. A study by Hubspot indicated that 45% of users watch at least an hour worth of YouTube and Facebook videos weekly. What's more, videos are expected to hog a staggering 80% of all online traffic by the early 2020s. If you still aren't using YouTube and other video hosting platforms to build brand awareness and attract visitors, then make your debut now and start 2018 off with a bang. When the 2020s hit, you'll be riding that gigantic tide of traffic.
Meanwhile in the present, YouTube has already become so big that people search for things there without turning to Google at all. Not wanting to be outdone, Google includes YouTube videos in its search results, and it's not uncommon to see them on page one. In other words, you can make two powerful figures fight over you – morally questionable if they were people, but perfectly fine when they are search engines.
And since video content is so well-liked, you have options other than YouTube. You can simply embed videos directly on your site and make users spend more time on it – yet another reason for Google to rank your site higher.
And the most important advice of all: it will be an absolute must to use powerful SEO tools. Your campaign depends on your ability to measure progress and detect issues before they cause lasting damage. If there is one thing that will be the same in the new year, it's WebCEO's readiness to give you its full support!