Save Your Rankings from Aggressive Penguin Updates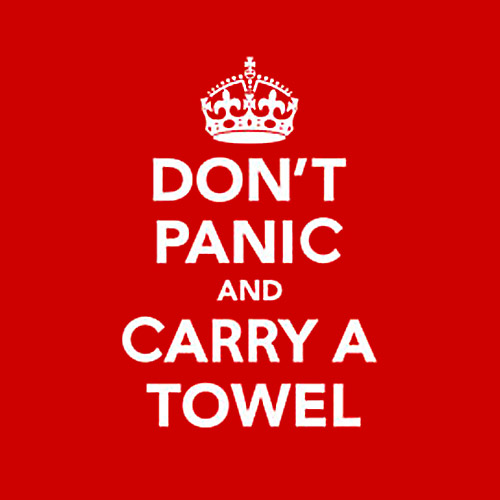 Matt Cutts confirmed that Penguin 2.0 is on the way, and that it will be a big one. He specifically said it would be "significant" and one of the most talked about Google algorithm updates this year. Follow these steps to secure your rankings.
The new Penguin update is expected to be even more aggressive in dealing with spammy links. Even if your backlink profile seems good for Google now, it's better to perform a thorough audit to save your rankings.
Analyze and clean your backlink profile.
The Web CEO Online Backlink Checker will help you here. You need the "Linking Pages" report, where you can see what pages link to yours, check their PR, linking text and get a warning if a linking page has too many outbound links.


Now export this report and select links with the following warning signals:
Links from irrelevant web pages.
Links with over-optimized anchor text.
Links from websites that were clearly built only for SEO purposes.
Links from "bad neighborhood" websites.
Links from pages that have more than 50 outbound links.
Site wide links.
Links from a very young domain (less than 6 months).
Links from web pages with PR <1
Select the links you'd rather not have and create a .txt file that you will use in the Google Disavow Tool. But first of all try to contact the webmasters of the sites you think can harm your rankings and ask them to remove the links pointing to your website. Now you can ask Google not to take low-quality links into account when assessing your site.
Avoid duplicate content issues and keyword stuffing.
Use the Web CEO Online Site Auditor to eliminate keyword stuffing and duplicate content issues. Go to the "SEO issues" report and check whether your pages have unique Titles and META Descriptions. Rewrite them if any duplicates are found.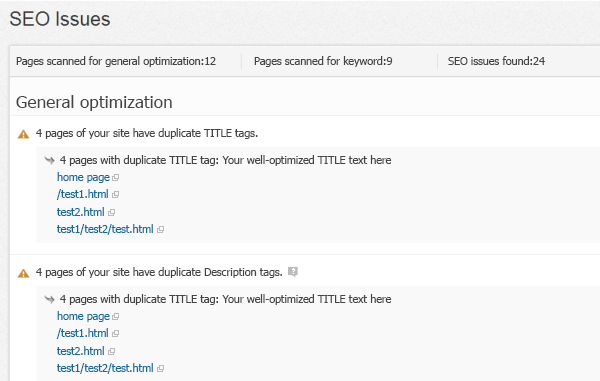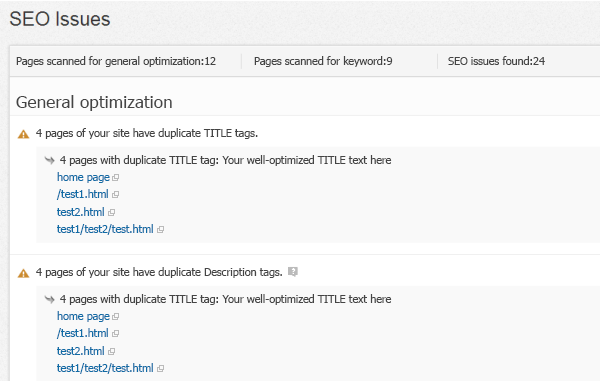 Tell us how you plan to survive this Penguin 2.0 update. We hope your rankings are improving despite or because of any Google Update!