How a Company Got a 65% Lead Boost with Agency SEO Tools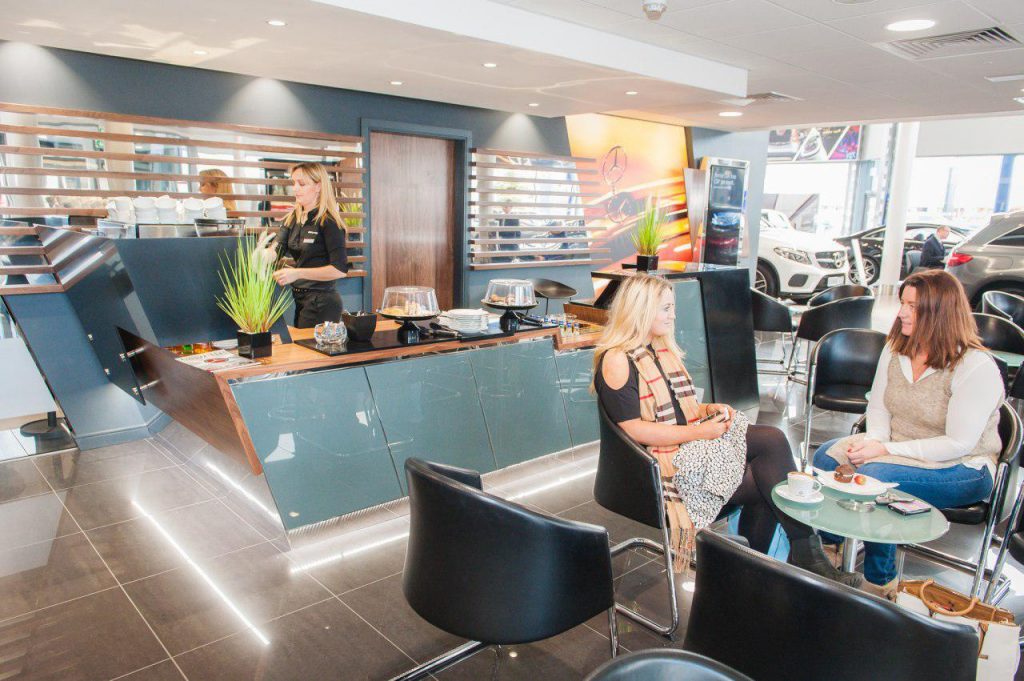 As a company providing agency-level SEO tools, we can't help but look at our customers' feedback with starry eyes – especially when they write it into a story. Today, we have the privilege of interviewing the Agnew Group, fresh from their all-time record month in both visits and lead generation in January 2019. A leading motor group based in Northern Ireland and one of the top 25 franchise car dealerships in the UK, the Agnew Group continues to go from strength to strength.
Colm Sharkey, Digital Marketing Manager at Agnew Group spoke to WebCEO about his role, all things SEO and how WebCEO is helping them achieve their online goals.
When was the first time you started using WebCEO? What SEO tasks have you solved with this platform?
WebCEO and I were first introduced many years ago. I was looking for a cost-effective, all-round piece of software as I developed my knowledge of SEO. The free version was easy to use and provided great insight, making the decision to upgrade a no-brainer. I first used the software whilst I was Website Manager at a leading Utilities company and immediately was able to identify glaring technical errors and make immediate improvements to the visibility of the website. Identifying and fixing the likes of broken links and 404 errors, I imagine, are how a lot of people start off their SEO journey.
Moving on in my career, I setup my own digital marketing agency, Blue Shark Digital, and WebCEO was an essential piece of kit that I relied on. Mainly dealing with SME's, being able to scan and audit client's websites and implement immediate and impactful changes and improvements was and is an essential component of what Blue Shark Digital offered.
You now work for Agnew Group and manage 6 websites! That's a challenging responsibility. How does WebCEO help you with that?
To call it a challenging responsibility would be an understatement, indeed! (laughs) Well, the opportunity was too tempting to turn down. The role at Agnew Group came up and I knew it was one that I had to pursue. Having previously worked in a digital role in the automotive industry, the appeal of Agnew Cars was strong, with the chance to work with brands like Mercedes, Audi, BMW and Porsche amongst others.
Within the Agnew Group we have 6 websites: Agnewcars, Autoexchange, Autostore, Repair Centre, Agnew Leasing and Agnew Motability. WebCEO allows the digital team to monitor each site, create automated reports and alerts and to develop, track and compare different solutions and SEO improvements on the sites. The software makes the somewhat daunting task of monitoring 6 sites manageable and allows more time to be spent on digital strategy.
The digital strategy is continually evolving based on data-driven decisions, of what WebCEO contributes significantly. Each site has their own objectives and users. We track cross-domain traffic within our sites and study the online behaviour of each. WebCEO assists with this process, alongside other software such as Universal Analytics and UX software.
Have you tried other SEO platforms? What was the decisive factor that made you choose WebCEO?
Yes, I have used SEMrush and SE Ranking previously. However, each time I find the variety and reliability of WebCEO, combined with the competitive pricing, the best solution. My current role is the 3rd role in a row that I have subscribed to WebCEO.
What I like about WebCEO is the layout and user experience of the software. Some competitor software packages may have, or claim to have, similar features. However, WebCEO stands apart in terms of the clarity of the reporting, the clarity of the layout and supporting information it provides for each tool.
Rather than re-invent the wheel, WebCEO plugs-in industry-recognised metrics from the likes of Alexa, Moz and others for certain aspects. Having the ability to measure Moz Domain Authority and Alexa URL rank within the software is a massive plus, for example.
What is your favourite tool on WebCEO?
That's a difficult one, depends which day you ask me. We are doing quite a lot of link-building as a team, and Competitor Backlink Spy is an absolute godsend. In short, I challenge my team to pick a competitor and identify every good link they have and target 85%+ of them to create links to our sites (where relevant).
Yesterday we had a good team discussion about where we are on Bing and Yahoo and what specific things we could do to improve our visibility. With non-Google search engine traffic still at around 10% of total visits, rank tracking on these search engines has proved invaluable. Being able to view Bing/Yahoo rankings and also the traffic from these sites in the same place was handy.
Tomorrow, well… Who knows?
What features do you honestly miss in WebCEO?
Some of the Competitor Analysis tools. I don't think any one in particular is the authority in this arena, so having several different tools to monitor trends is of appeal. By their very nature, these tools all use different algorithms to analyze and estimate traffic on competitor sites. By having several tools to monitor at once, it can give you a clearer picture. The more tools the better in this regard to keep an eye on those pesky competitors of Agnews!
Congratulations on a record-breaking January! Could you tell us about it?
In January 2019 agnewcars.com had our all-time record month in visits, users, calls and emails. This was led by a 21% and 11% year-on-year growth in organic and referral traffic. With "SEO traffic sources" (search engines and referral) accounting for 65% of hard leads (calls and emails), the priority since I started this role was to devise and implement an SEO and content strategy starting from the neck of the sales funnel upwards. There is plenty of work still to do and scope to significantly improve the performance.
Launching new landing pages, we are able to track over time in WebCEO how we rank for the keywords we target, and the impact of traffic to these pages in terms of lead generation. These landing pages have had bespoke designed based on the latest CRO (Conversion Rate Optimisation) principles and they have accounted for almost 10% of total leads since launch.
We aim to continue to use WebCEO to assist in the implementation and continuous improvement of the Agnew Group websites.