Become the Biggest Fish in a Little Pond of Local Search Optimization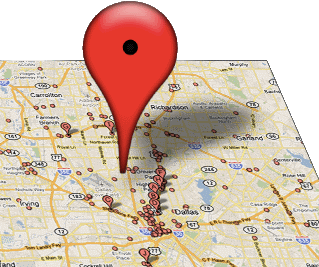 Do you own a local oriented business that needs search engine traffic? If you answer "yes," then you should expect to go beyond general guidelines for search and social optimization. In this post we will take you through several strategies for local search optimization.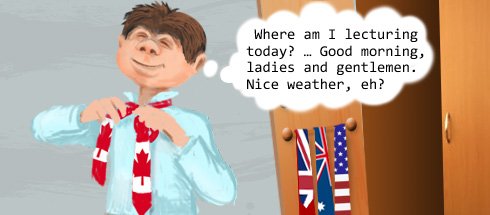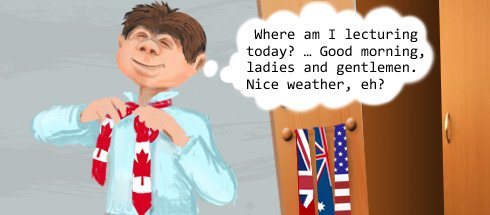 As with general search engine optimization, before you can start to optimize your website and social media profiles and begin building links, you will need to know what keywords to use. Remember, that in local SEO, you will target not only your industry-related terms, but geo-specific terms as well. We usually use Web CEO Online Keyword Tool to get keyword ideas and check their popularity. Use this tool to conduct research that includes checking what other local competitors in your industry are doing. This will help you create a list of the right keywords to use for the local search optimization of your business.
Optimize Your Website Pages
Now when you are done with your keywords list, move to on-the-page optimization. Tell search engines what locations you are targeting by including geo-specific information, keywords, and phrases in the following places on your website:
Title and Meta descriptions
H1 headings
Inbound and outbound links
Image titles
Anchor texts
Remember to add a local address and phone number on all pages. Be sure that it is actually in the text and not in an image. Also, it  is good to have your phone number clickable, so people on their mobile devices can easily contact you.  To make a number clickable on a mobile phone, here is the code to use: "<a href="tel:555-555-5555″>555-555-5555</a>".
Another great way to help visitors find your location easily is to embed a Google or Bing map. This may also tell a Google search bot more about your location. To get HTML embed code to add the map to your website, just enter an address on Google Maps and click on the link icon to get the code.
Get Listed at Google Places
David Mihm's survey of local search ranking factors says that manually owner-verified Google Place pages, proper category assignments and a crawlable text address on your site that matches the Google Places page address are the most important factors in ranking local pages. So add your business to Google Places. The information you list in Google Places helps Google provide the best, locally relevant results to searchers both in web search and on Google Maps. In some countries, you can even provide coupons which will be displayed to visitors who find your site in Google Maps. Don't add your business to too many categories: one or two carefully selected, representative categories work best.
All the information you add should include your search keywords. Note however that Google's terms of service restrict any misrepresentations of your business in the listing – the title of the business should be a direct representation of its name. Of course you can add its city, such as "Omni Hotel San Diego," to help your ranking for regional searches.
Use Google Rich Snippets
Rich snippets are detailed information blocks that appear under search results that are intended to help users with specific queries. This improves the presentation of your pages in search results.
Use structured markup to help Google identify the places mentioned on your site. If your site contains reviews or other information about businesses and organizations, then the structured markup helps precisely correlate your pages with the place mentioned.
Generate Citations to Supplement Your Local Listings
Citations are kind of links without the links. They're simply mentions of your business, including information like your business address, phone number and sometimes a description of what services or products it offers.
The citations help you to rank better for local search queries even if they do not have links back to your site. There are some additional tactics to assist you in finding citation opportunities besides the local directories you are already listed in. First of all, analyze competitor citations and try to get the same ones as they have. To do this, enter the localized search query that you want to show up for. Also check directories and business review sites, chambers of commerce, local sponsorship opportunities and offer special deals to local clubs, associations and schools.
Optimize Your Facebook Page for Local
The best way to optimize your Facebook page for a local audience is to make sure it is set up as a Local Business. If you haven't created your Facebook page, make sure to create your page as a Local Business.
Once your Facebook page is set up as a local business, be sure to enter all of your local details including your street address, local phone number and business hours. Once your Facebook page is locally optimized, start networking and building a local audience.
Send status updates only to people in specific locations by changing the dropdown for your status update from Public to "Targeted by Location / Language". There, you can specify an audience within a particular country, state and/or city.
Use Google+ Local
Although Google+ doesn't have as many users as Facebook does, it greatly influences search results. Google has even incorporated Google+ people and pages above Google AdWords ads for some searches.
If you want your Google+ profile to appear in search recommendations for local searches, be sure to include your current location in your Google+ profile in your Places Lived section. Also be sure to add locally optimized keyword phrases in your profile's headline, introduction and occupation.
For Google+ pages, be sure to set up your page as a local business from the start. You can even use your Google Places information to populate your page's data.
Use Local Marketing on Foursquare
The ultimate social network for local businesses is Foursquare, of course. If you have a location that you want to share with the public, you will definitely want to add or claim your business on Foursquare. Be sure to take advantage of adding extra details about your business, including your other social profile links and a link to your website.
The best way to market on Foursquare is to encourage people to check-in to your business. One of the methods of doing this is by offering discounts or coupons for Foursquare users.
The reasons check-ins are so powerful is that most of the time, users will not only check-in on Foursquare but also share their check-in with their Twitter and/or Facebook audience. This is great word-of-mouth marketing as people are more likely to go places their friends have been or recommended.