Microsoft Bing: The Rising Star of Online Search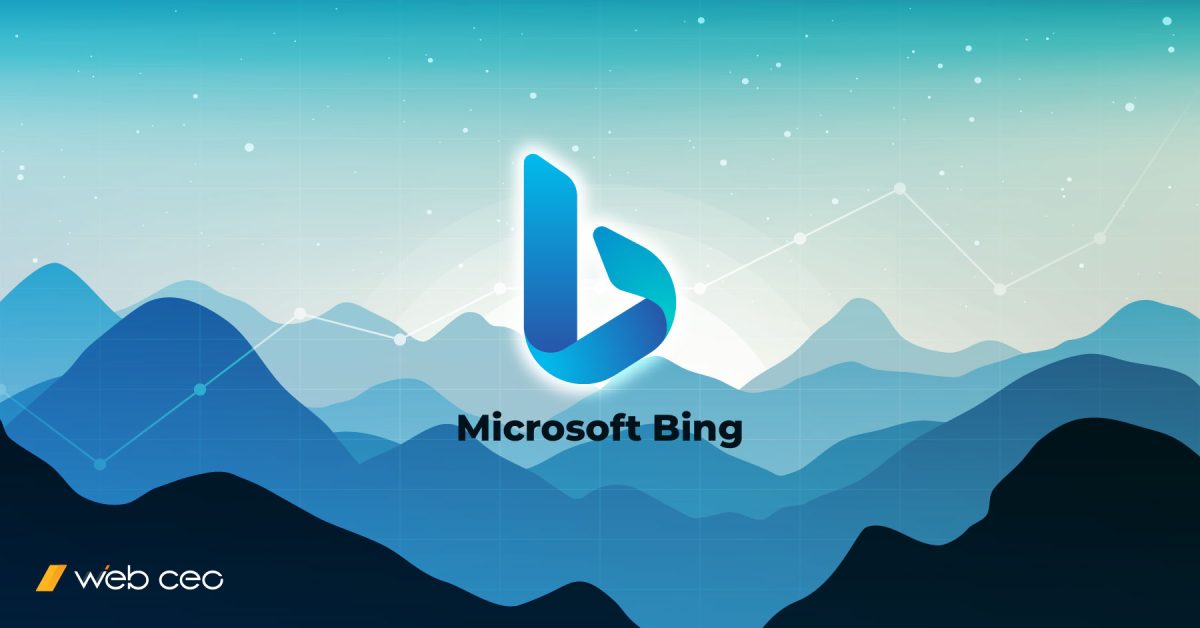 When people hear about search engines, the first thing that typically hits their minds is Google, which is understandable due to its overwhelming popularity. However, many users underestimate the other search engines they know about.
In this article, we want to unlock Microsoft Bing's potential for you as it is the rising star of online search. Yeah, it is an outsider in market share, but Bing still has over 100 million daily active users and more than 1 billion unique visits per month, which is quite satisfactory.
We will analyze Bing's future potential, explore the reasons for its growing popularity, and evaluate its strengths and weaknesses.
We will deal with a search engine that may surprise you with features that will get your attention. So please put down your pitchforks, Google fans, and let's give Bing a chance to shine.
Bing's share of global search and its prospects
Let's look at the statistics. According to data from Statista.com, in May 2020, Bing controlled 5.78% of the global search engine market, while Google dominated with 87.02%.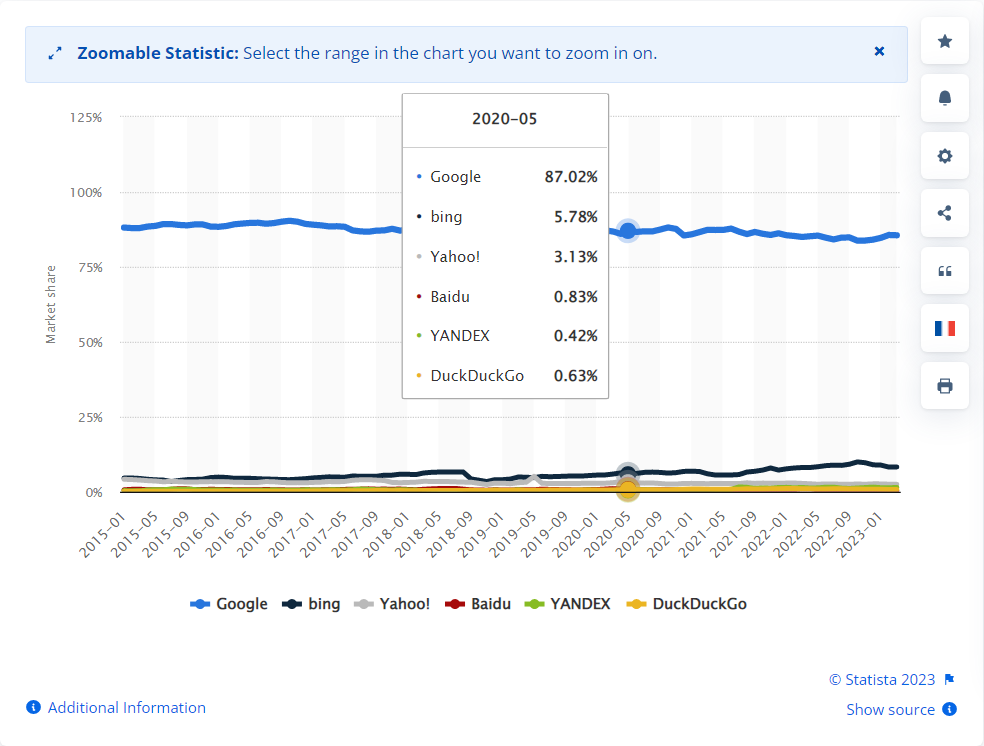 However, in March 2023, Bing's market share had risen to 8.23%, while Google's share had decreased to 85.53%.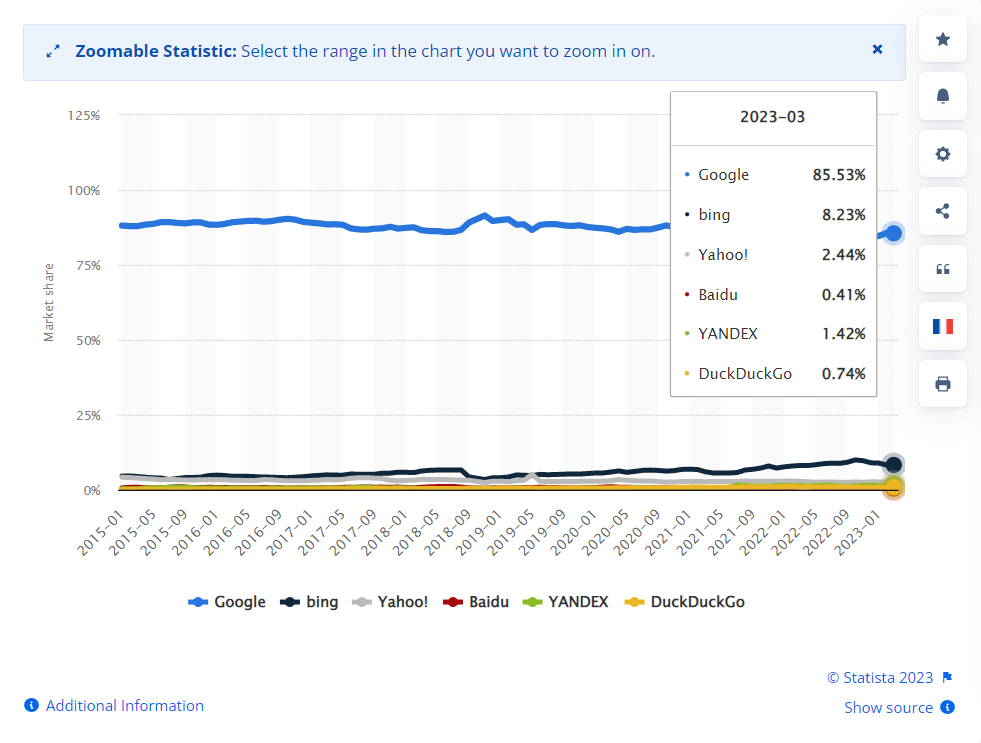 Despite its slimmer market share, Bing's popularity grows daily because it successfully engages new users. Thanks to its deep integration with Microsoft products like Windows and Office, Bing has access to a vast pool of users already familiar with Microsoft's ecosystem.
Partnerships and collaborations with companies such as Apple and Amazon also increase its reach and user base. Moreover, Bing focuses on high-demand areas like voice and local searches.
Microsoft has invested heavily in Bing's development by introducing new features and enhancements to make it more competitive. For example, Bing's AI integration and machine learning capabilities have improved its search algorithms and provided more personalized results.
Bing's prospects for the future look promising, and it will be exciting to watch how it continues to shine and transform in the highly competitive search engine market.
Unique Features and Advantages of Bing
Video Search: Bing's video search feature allows users to use fast previews of videos in the search results, making it simple to find and watch content without clicking on different websites.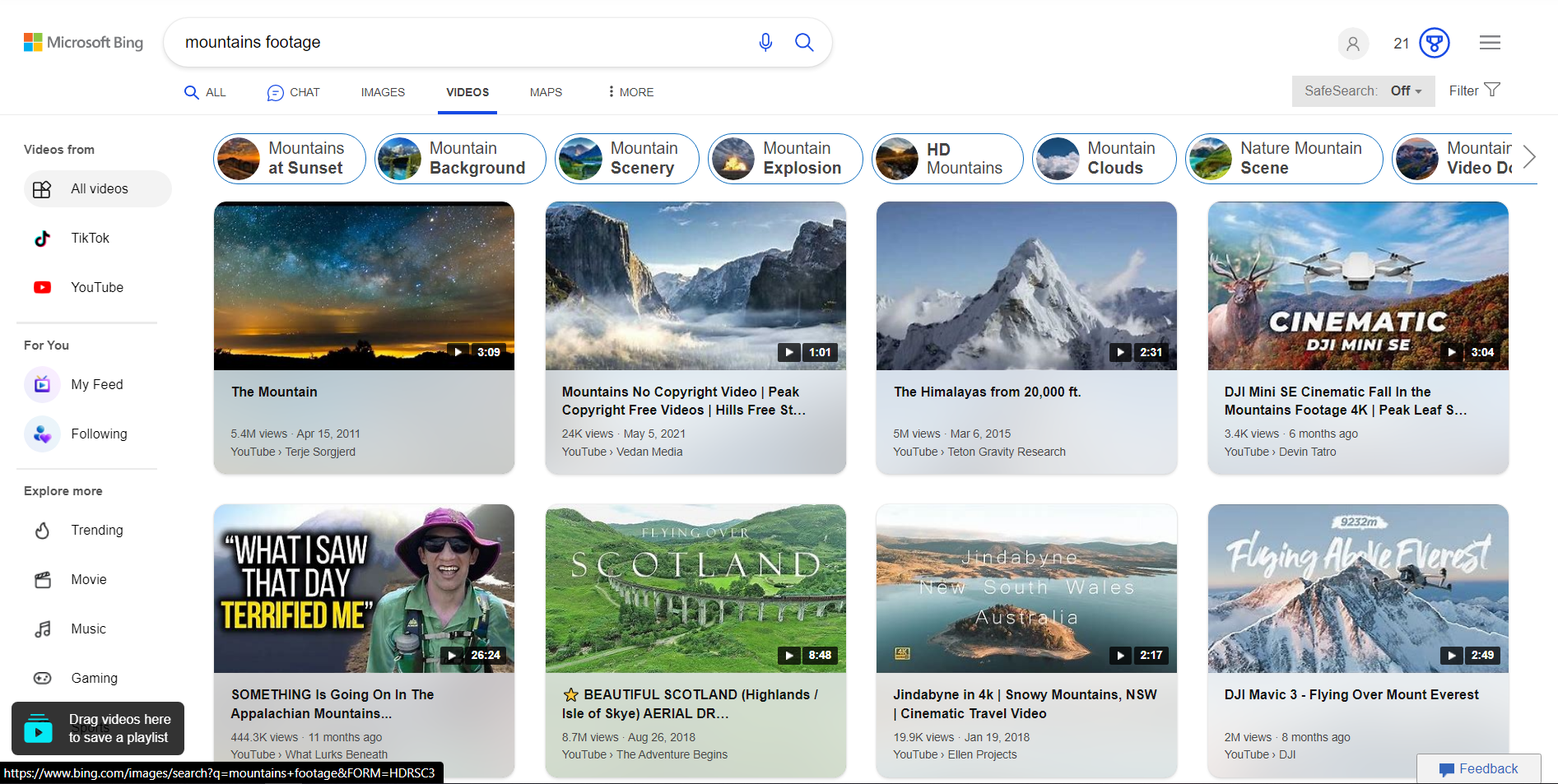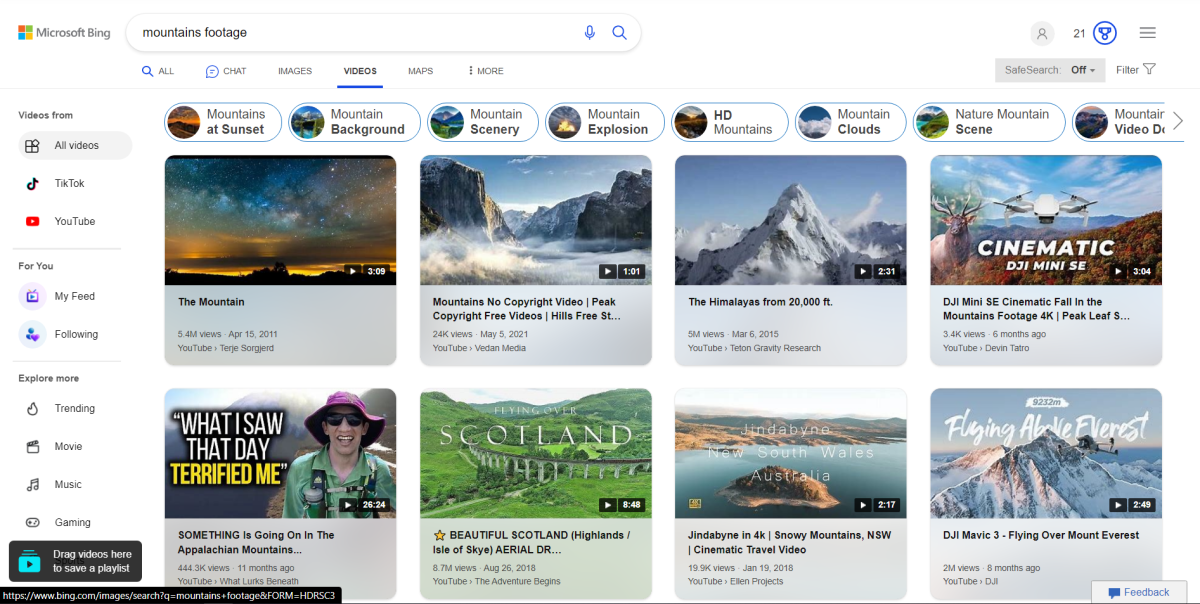 Image Search: Bing outpaces Google by offering more filters for image search, giving users more control over their search results and helping them find the exact image they want.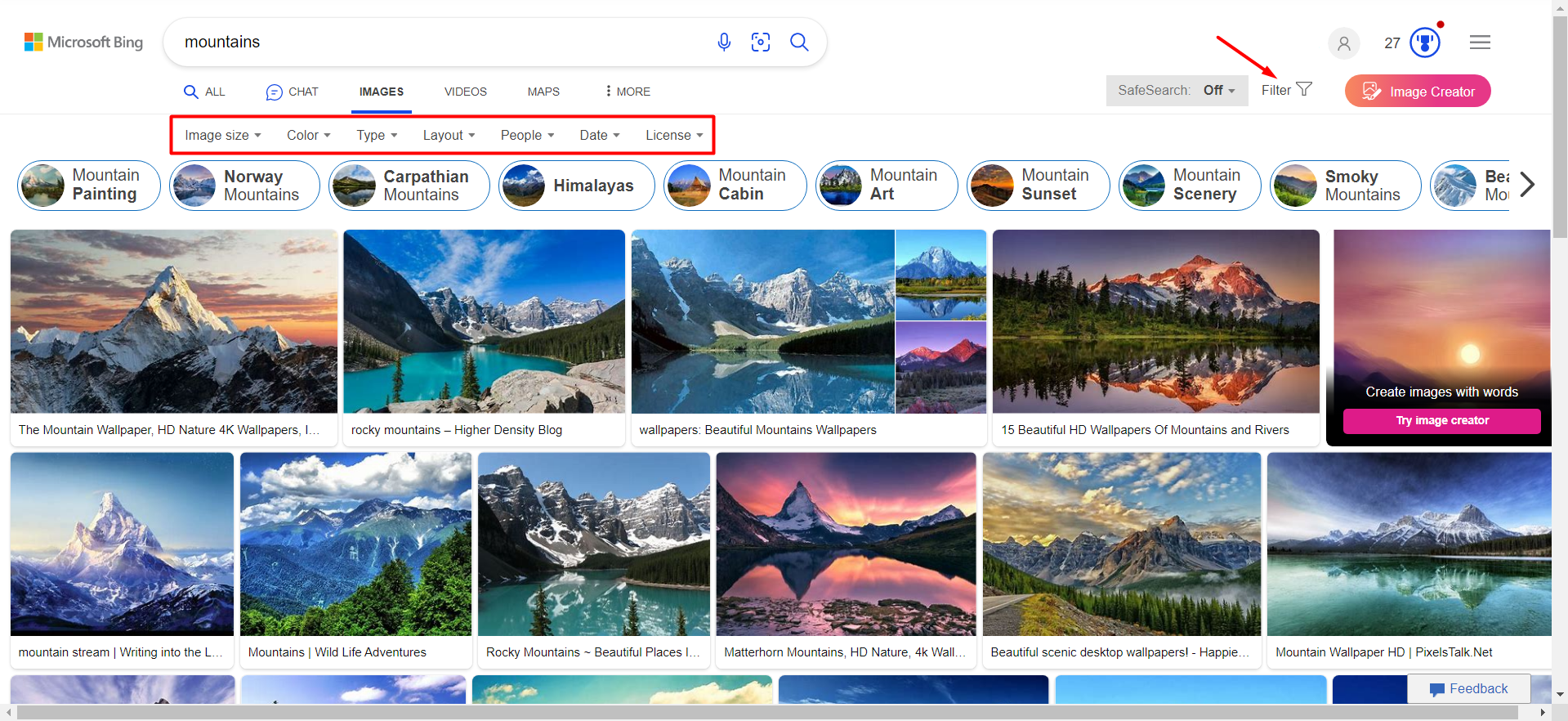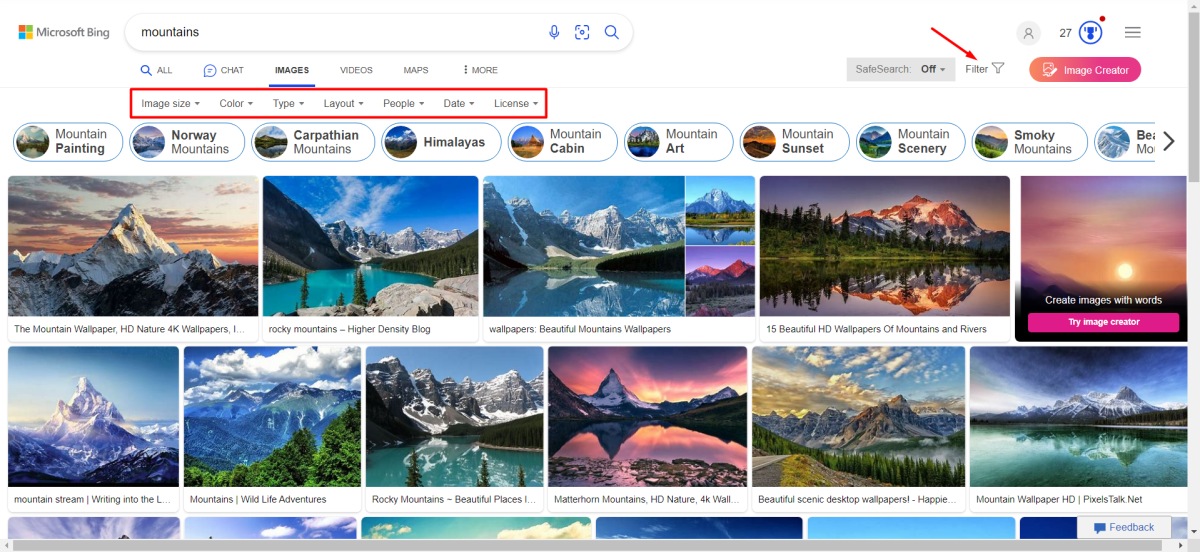 Bing Rewards: Bing's loyalty program, Bing Rewards, incentivizes users to use the search engine by collecting points for searches, participating in quizzes, and completing different tasks. Users can spend points for gift cards, movie rentals, or even Skype minutes. The program offers various membership levels with increasing benefits, providing an extra incentive for users to choose Bing over other search engines.
Privacy and Security: Bing respects user privacy and security by not tracking or storing personal information. Additionally, Bing's SafeSearch feature filters out explicit content, providing a safer search experience for users.
Local Search: Bing's algorithm favors local results, making it an excellent choice for users looking for nearby services or businesses. This feature is helpful for users who require information about companies or services in their local area.
Integration with Microsoft Products: Bing's integration with Microsoft products such as Cortana and Office provides a seamless experience for users already using these products. This integration allows users to search for information without leaving the platform they are currently using.
Bing's Push for More Popularity: Recent Updates and Plans for the Future
Bing's Integration with ChatGPT Technology
The integration of ChatGPT technology is one of the latest Bing updates, which has boosted its popularity. This collab revolutionizes search by providing detailed, contextual answers to search queries rather than links to possible answers. In Skype the Bing AI chat is now pinned to the top of the list of the contacts you've been messaging. Thanks to all this, Bing has gotten a significant uptick of users in the past few months.
Bing's Expanded Visual Search Capabilities
Bing has improved its visual search capabilities, making it easier for users to find what they want. The new features include the ability to search for objects within images, identify celebrities, and even search for items using a photo taken on a smartphone.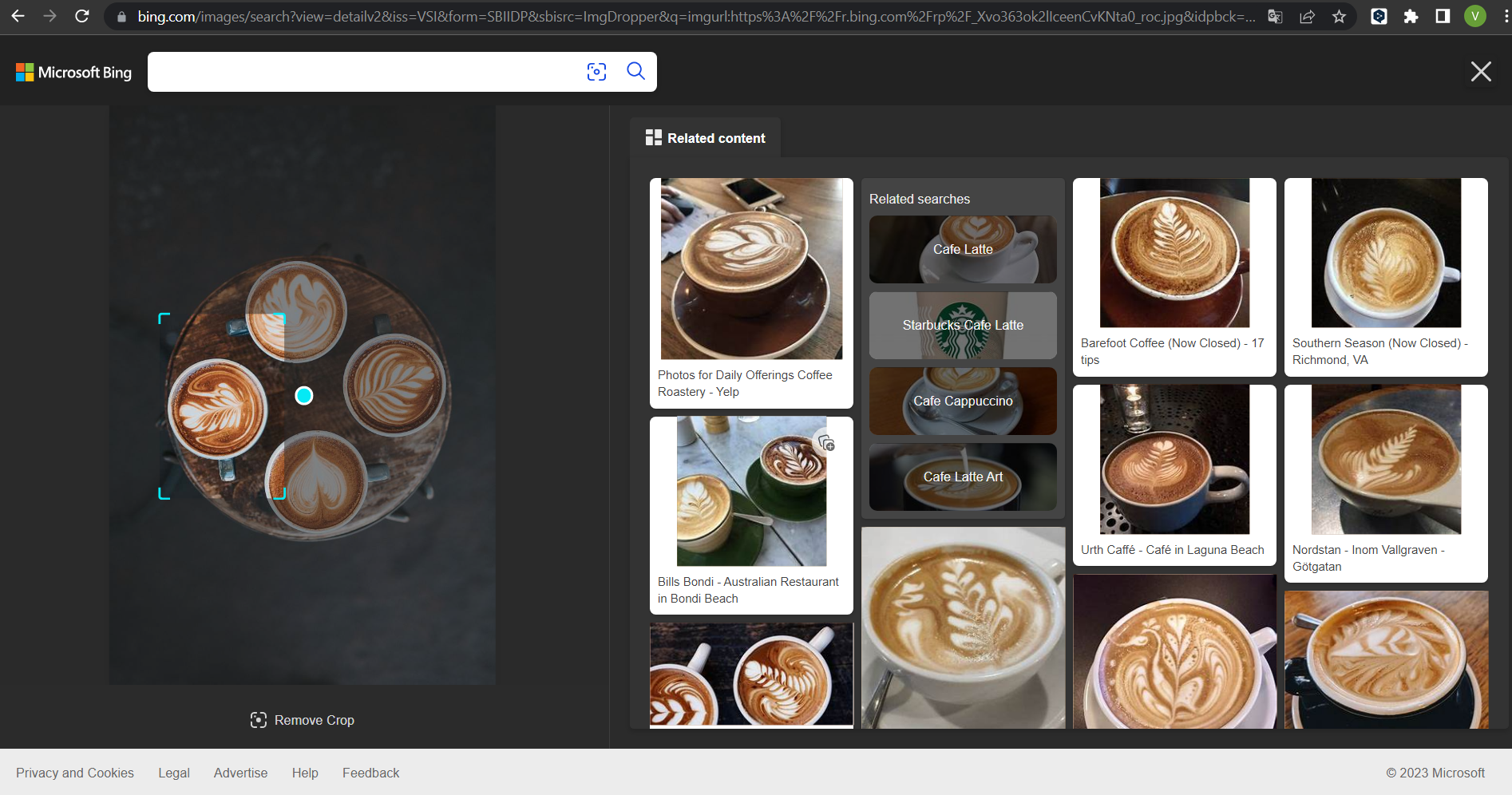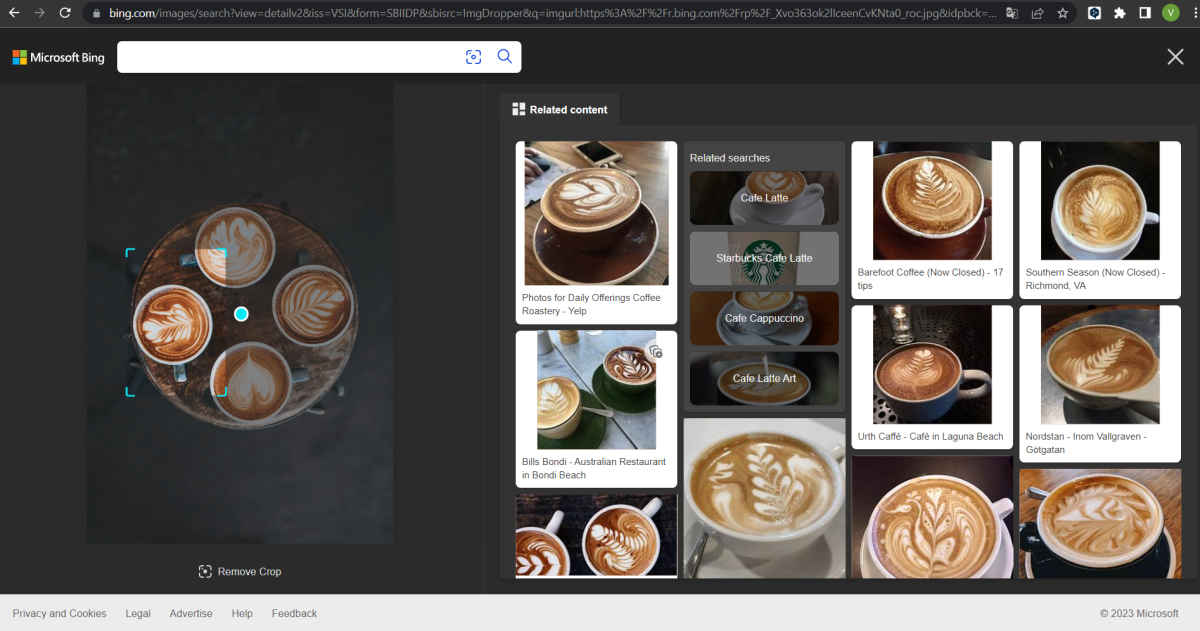 Bing's Redesigned Homepage
Bing recently redesigned its homepage, giving it a cleaner and more modern look. The homepage is now less cluttered, focusing on simplicity and functionality.
The redesign includes a prominent search bar in the center of the page, and when you click on it to start typing, everything around it gets darker, creating a unique atmosphere.
At the bottom of the page, you can find the weather forecast, important sports events, and the latest news from various sources in the form of a feed that you can scroll through endlessly.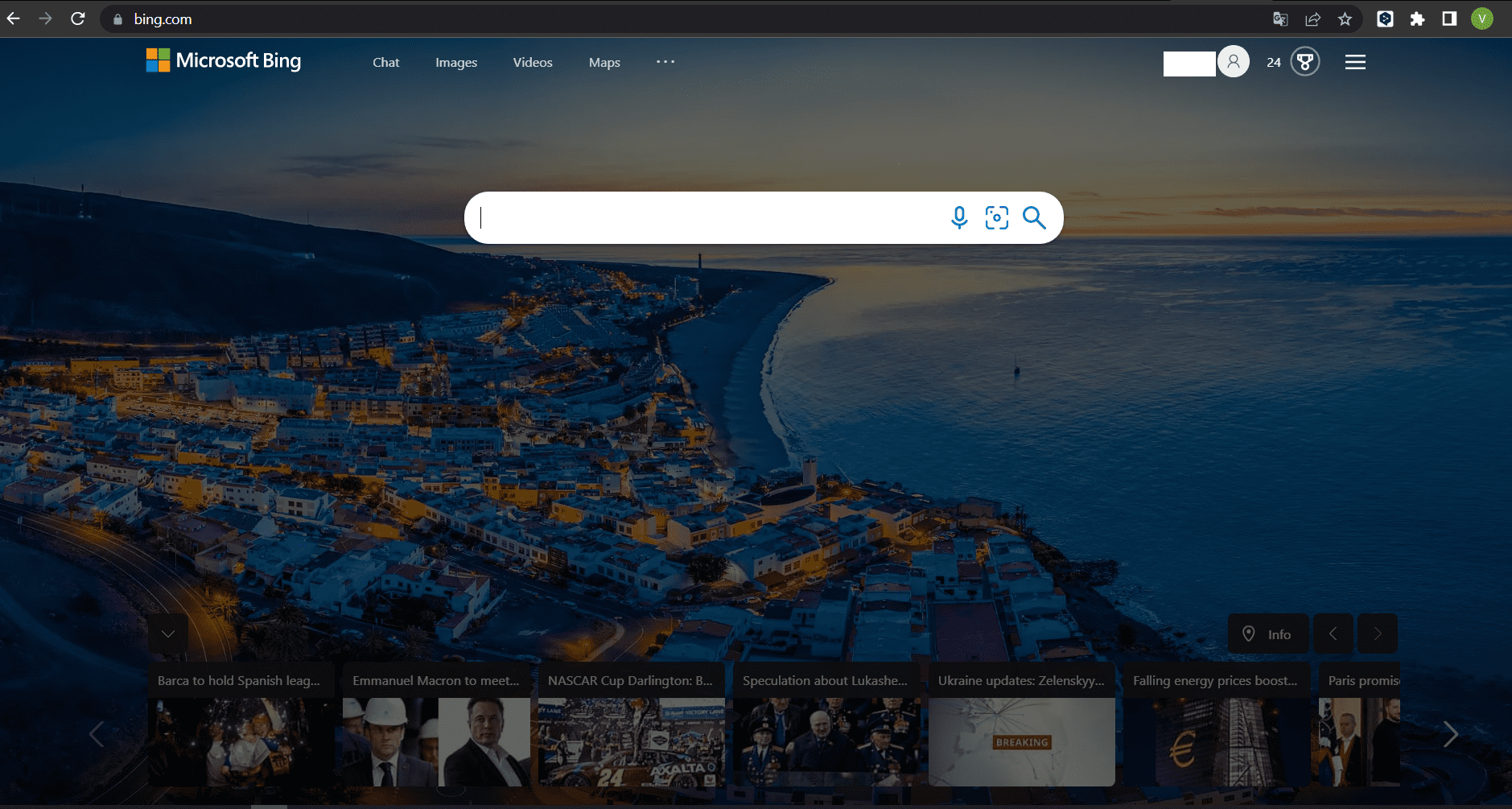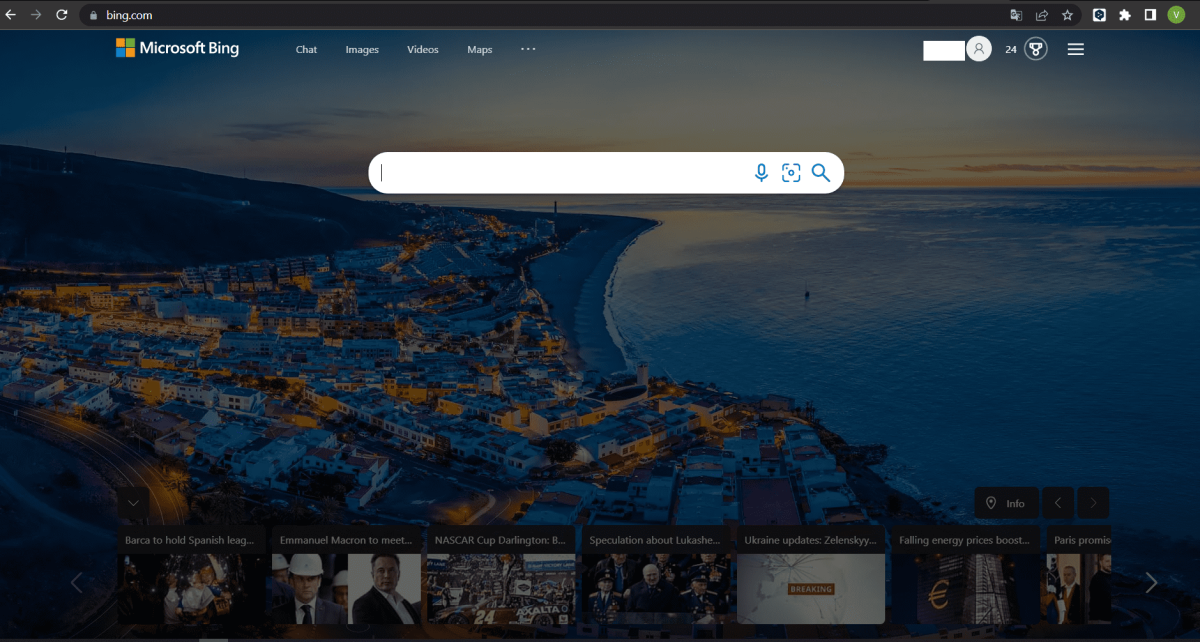 CONCLUSION
Without a doubt, Microsoft Bing is worth your attention in 2023. Its unique features, such as video search, image search, Bing Rewards, privacy, security, and integration with Microsoft products, provide users with a differentiated and personalized search experience.
Moreover, Bing has been making significant efforts to gain more popularity, such as integrating ChatGPT technology and improving its search algorithms, an improved user interface, and other key features.
While Google remains the dominant player in the search engine market, Bing's recent uptick in daily active users is a positive sign of gaining traction among users. Both search engines have their advantages and disadvantages, and comparing them requires a separate article, which we will release in a few weeks.
Looking ahead, Bing's prospects in the search engine market look promising. As Microsoft continues investing in its development and innovation, Bing will likely become an even stronger competitor and a go-to choice for users seeking a differentiated and personalized search experience.