Platypus Unveiled at SMX Sydney 2015 as the Next Big Google Algorithm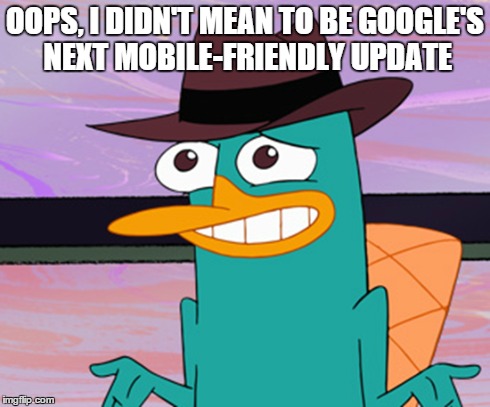 Do you want to have an ear to the ground in the world of SEO, PPC, Email Marketing and Social Media Marketing? Then you should visit SMX, one of the top Search Marketing Events and SEO conferences attended by the high and mighties (the gurus) of the SEO world who will share their experiences, speculations, conduct workshops and divine upcoming trends in digital marketing.
This year, SMX was hosted in Sydney May 12-13. The expo was full of interesting takeaways pitched by such gurus as Garry Illyes (Webmaster Trends Analyst – Google Webmaster Tools), Behshad Behzadi (Director of Conversational Search – Google Switzerland) and other experts.
In a nutshell the highlights of SMX 2015 in Sidney were:
According to Woj Kwasi (founder of KwasiStudios), Google will roll out another Google mobile search algo update dubbed "Platypus" (carrying on Google's "P" animal tradition). This time Google will say a big no-go to websites that are too slow (page loading should take no longer than 2-5 sec.) and those who abuse app download interstitials. App interstitials are a kind of invisible app ad that can show up in Google search results behind the link to a website it was coded into. After clicking on specific search results, mobile users are often taken to an app interstitial or an app store where they are forced to download the app and this is really frustrating for a lot of people. A page's slow speed can also be frustrating if users are forced to wait too long to see the whole of a page's content. Platypus will deal with both of the above issues.
According to Garry Illyes, User Experience (UX) is predominantly a mobile search algorithm signal and it is not yet considered when it comes to the Google desktop search results rankings. Garry explains that user experience is crucial for mobile searchers when they view and read your content on their devices while, with desktop users, the UX elements are often less relevant. It was pointed out that Google has different ranking algo systems for desktop and mobile but one index for both.
According to Ian McAnerin (CEO of McAnerin International Inc.), Quick Answers in Google search will sooner or later be returned by Google in most cases. Only those websites that host actual data and facts and keep them well structured (with the help of Schema.org) will be embedded (mentioned) in Google's Knowledge Graph and Knowledge Vault.
Please, let me know in the comment section if I missed anything from SMX in Sydney.