Structured Data: Another Cute Thing or an SEO Technique?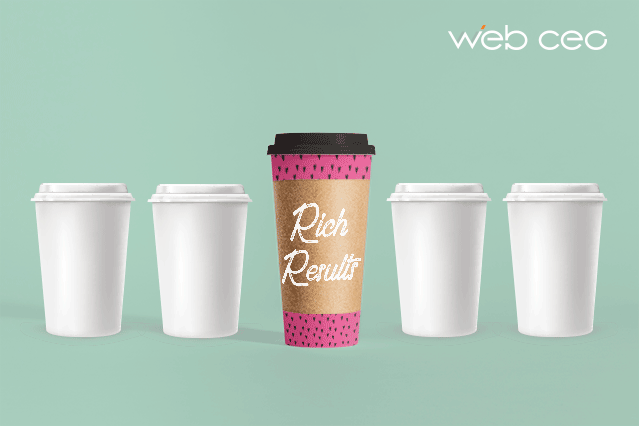 In recent years, the original Google blue search results links have evolved into a fancy and informative combination of quick answer boxes, top story boxes, a Knowledge Graph, "People also ask" boxes etc.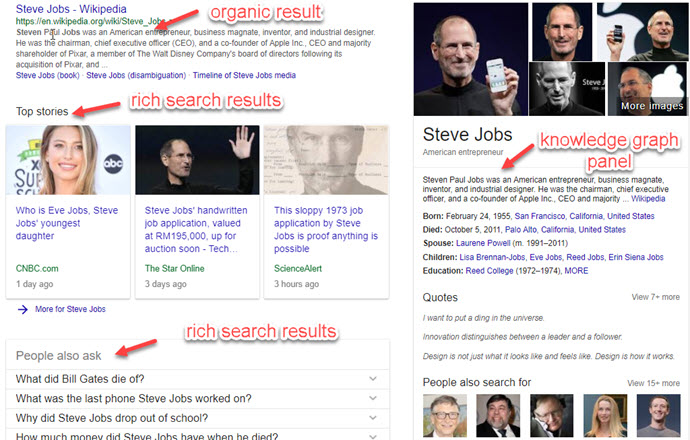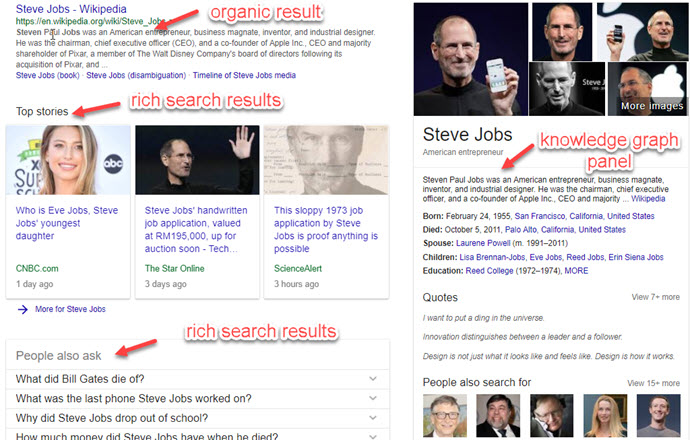 All those non-standard SERP features are known as rich search results which are the results of properly implemented structured data markup. They usually appear above organic search results and often move organic listings to the bottom of Google's first page. The question is if these rich results take away traffic from websites, or rather improves the click-through rate of search results?  First, let's take a closer look at key terms.
What are structured data, schema markup, and featured snippets?
Structured data stands for the organization and standardization of content on the HTML code level by means of implementing specific markup language in a specific format (JSON-LD, RDFa, microdata etc.) which helps search engines read and display content in a specific way.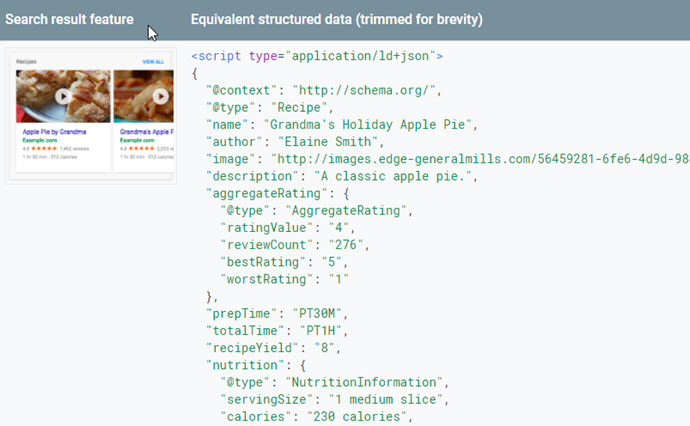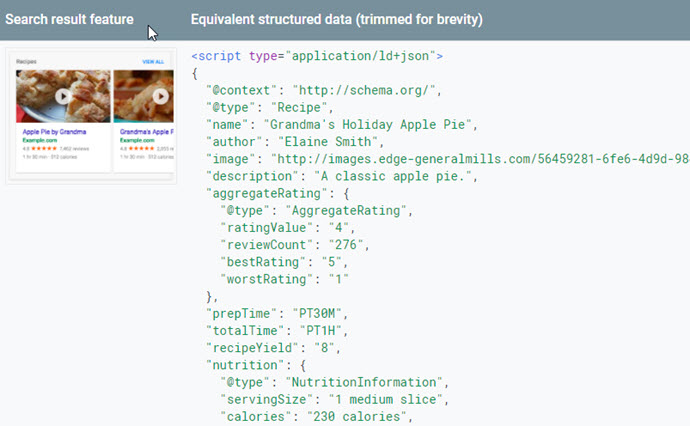 Schema markup helps to create a description of a web page with the help of a markup vocabulary. This markup vocabulary allows search engines to understand your website structured data, extract content relevant to search queries and display it via rich search results. The most popular markup vocabulary is Schema.org, as it supports the widest range of schema markup types.
Featured snippets refer to advanced search results which often provide summarized answers right in search results. The most popular featured snippets are "quick answers", "people also ask" boxes, "featured videos" etc.
Here is an example of structured data markup successfully implemented and returned to Google search as featured snippets. First is a "quick answer" box, the second one is a "people also ask" box.
One of the particular features of the "people also ask" results box is that every time you expand one of the questions, you will get new questions added one after another, and this process is repeated over and over again. In this case organic search results will move further down the page.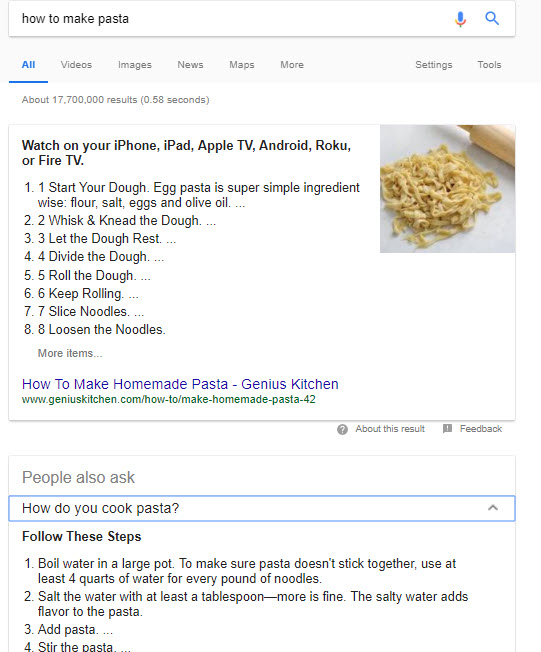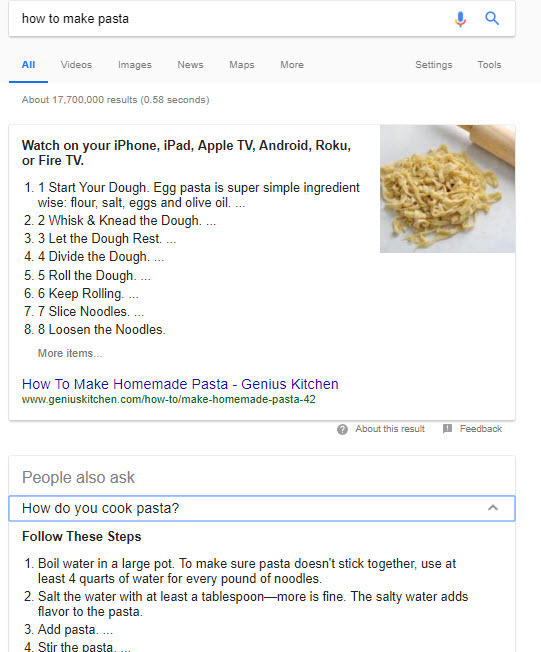 What types of schema markup help to create this or that rich search result?
With the help of Schema.org markup types, you can highlight any type of your content. However not all of the schema markup types may result in a higher click-through-rate. For example, the question schema is a tricky schema type. On the one hand an answer box provides a relevant and helpful answer to a user, but on the other hand it may not convert a searcher into a website visitor as he receives the information he wants right from the search results. Be sure to optimize your question schema markup by providing a complex answer that will attract a searcher to your website.
Here are several schema markup practices that can help your content rank better.
If you run a blog, make your articles stand out in a "top stories" carousel. Use NewsArticle, Article and BlogPosting schemas to markup your blog content. In order to get a better chance to appear in "top stories" rich results, especially in mobile search, wrap your articles in AMP pages.
Use the advantageous star ratings and a product review schema markup. Showing social proof, ratings and reviews improves CTR (click-through-rate).
If you run a local business – local business schema markup will help you stand out from the crowd in local search results.
If you host any kind of videos, then you should definitely appear in video featured snippets. Video schema markup will help you.
In order to make the process of implementing schema markup on your website easier, use the Google Structured Data Markup Helper tool. Once you have implemented structured data markup, test it out with the help of Google's Structured Data Testing Tool.
How to Use Schema Markup for SEO
Schema markup has become highly important for SEO. Even though it's not yet an independent SEO factor and ranking signal, it greatly improves your website results' search visibility and click-through rate. Note that structured data optimization won't bring any results without a thought out SEO strategy.
1.You should start your schema markup optimization only when you appear on the first page of Google for particular keywords. Keyword research and its further implementation throughout your website content should definitely precede structured data optimization.
Start by gathering keyword suggestions from Google, competitors and your Google Search Console account, which can provide those keywords which already bring your traffic. In order to run keyword research you will need at least 2-3 SEO tools or you can use the all-in-one keyword tool from WebCEO that helps to collect all possible relevant keywords and long-tail phrases step by step. All the collected keywords can be easily tagged and organized in lists in a user-friendly keyword basket which is linked and synchronized with the Rank Tracking tool and landing page optimization tool.
2. Now you will need to optimize your landing pages for selected keywords. How do you figure out what pages you have top rankings for? The WebCEO Rank Tracker tool will help you track your top positions and spot your best performing landing pages.
3. Once you have spotted your best performing landing pages, think about your on-page SEO. Optimize your key landing pages for relevant keywords and long-tail phrases. Provide answers to relevant questions and put those answers into the prominent part of a page. Answer the Public is a great tool for getting question-answer content ideas. Once you have mapped your target keywords to key landing pages, use the WebCEO SEO Analysis tool in order to find out how well your landing pages are optimized for keywords.
The Bottom Line
Hopefully, the information above can help you start adding structured data markup to your website content. Remember that structured data optimization is not so much an SEO technique as it is a way of improving the appearance of your existing website search results in Google.