Our Best Tips and Tools for Remote Work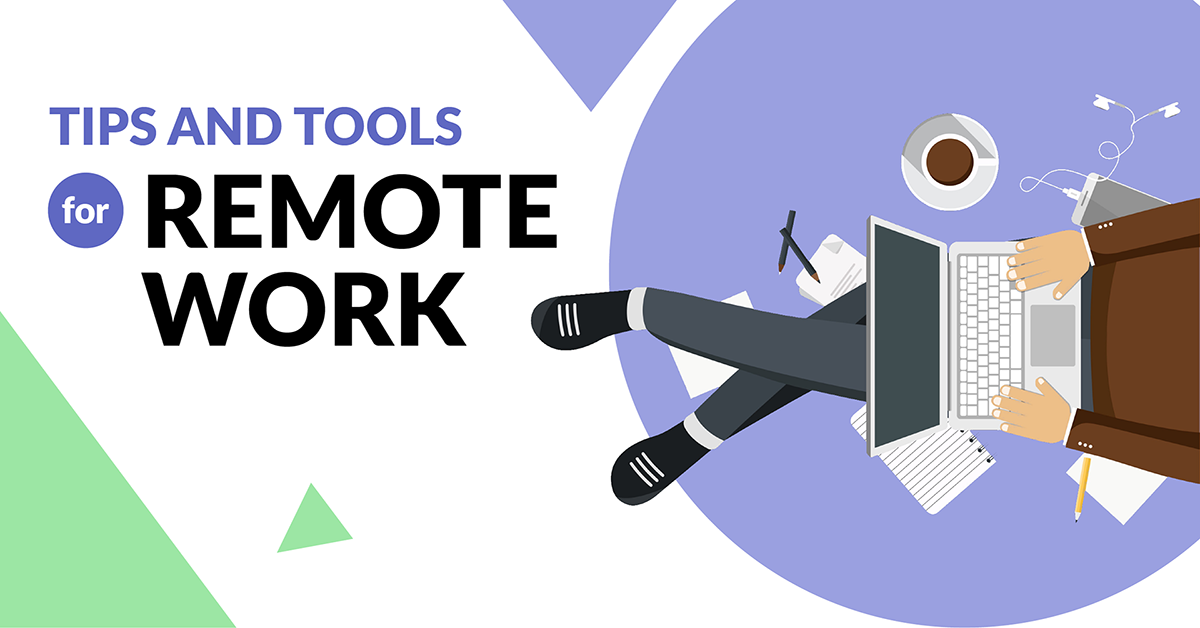 Before the lockdowns, many people considered the possibility of working remotely as a dream come true. They liked the idea of being relaxed and having a very short commute to the office.

But now that we all have more experience with it, can we see any disadvantages in working remotely?
There are a few, no doubt. And your boss can see them clearly.
A boss can be quite disappointed in such a state of affairs. It's hard to control all the staff and build plans when you can't actually see what is happening on your employees' screens.
In this article we want to cheer your team leader up and show some ways he or she can control the working schedule while maintaining the former productivity and results (or maybe exceeding them).
Let's discuss how to work from home properly and what software you can use to optimize the entire process, keeping everything under your control.
N/B: This list includes mostly free tools for remote work that are widespread and tested by ourselves.
FREE SOFTWARE FOR PLANNING
Before starting to really work, you should know what you need to do. Remote work sometimes requires our plans to dramatically change. This concerns future tasks and the general direction of upcoming projects and management. Remote work must adapt to specific circumstances quickly.
The best service for planning is the easiest and most available one. GOOGLE CALENDAR is cool enough to help you with day-by-day planning. It's also free for everybody. How about using it?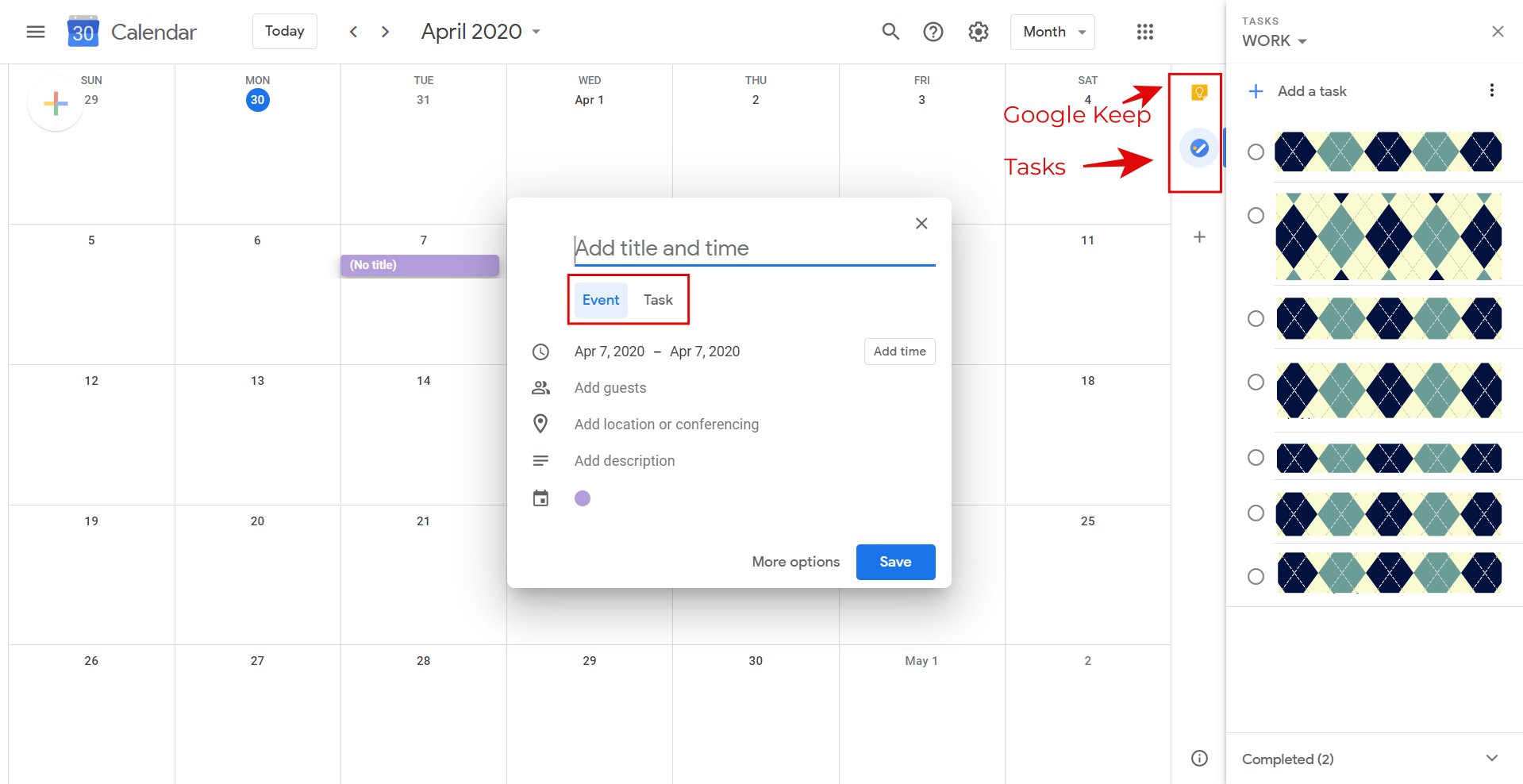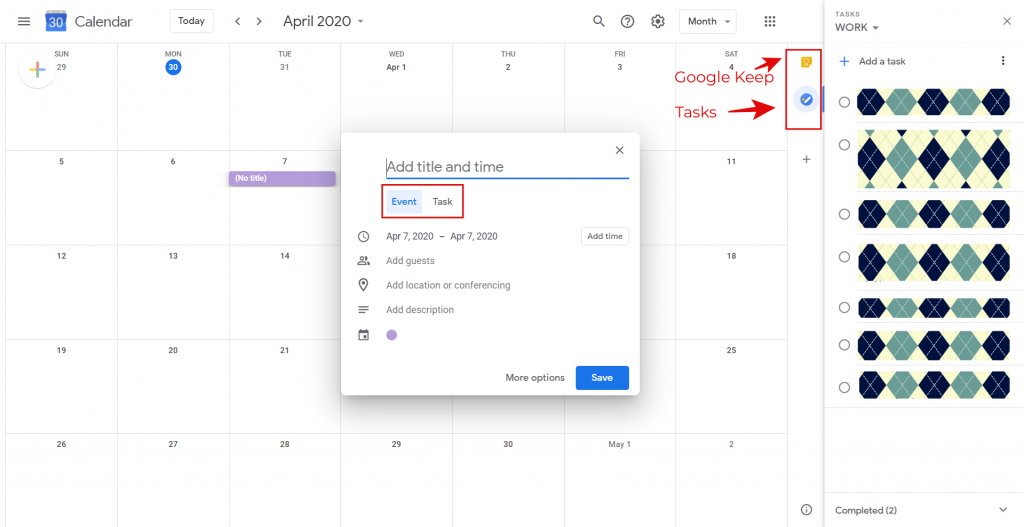 With Google Calendar you can not only look at the dates and months, but also build approximate tasks for specific time periods. It integrates with Google Keep and Tasks, so you will be able to leave some notes and create some tasks already at the stage of planning!
Here you can also "stretch" your plans by days and weeks, and it will be clearly seen with the help of colored lines which go through days. This is helpful when you have several projects that go simultaneously and need to know how to allocate your time and efforts appropriately.


You can email your plans to your colleagues directly from the calendar and receive a copy of the letter if you like.
You can separate your calendars: create different ones for work and private life, and the same applies to Tasks. Google Calendar is available on the web at calendar.google.com and via Android and iOS. You just need to have a Google account to freely use all the possibilities of this service from any device.
If you're planning a new product launch remotely, you can have brainstorming sessions with your team online. Visme provides a free online whiteboard tool for this. It will let your teammates collaborate on the upcoming project, share plans, and outline interesting ideas from the comfort of their homes. When they make edits to the whiteboard or add comments, all the updates will appear immediately, in real time.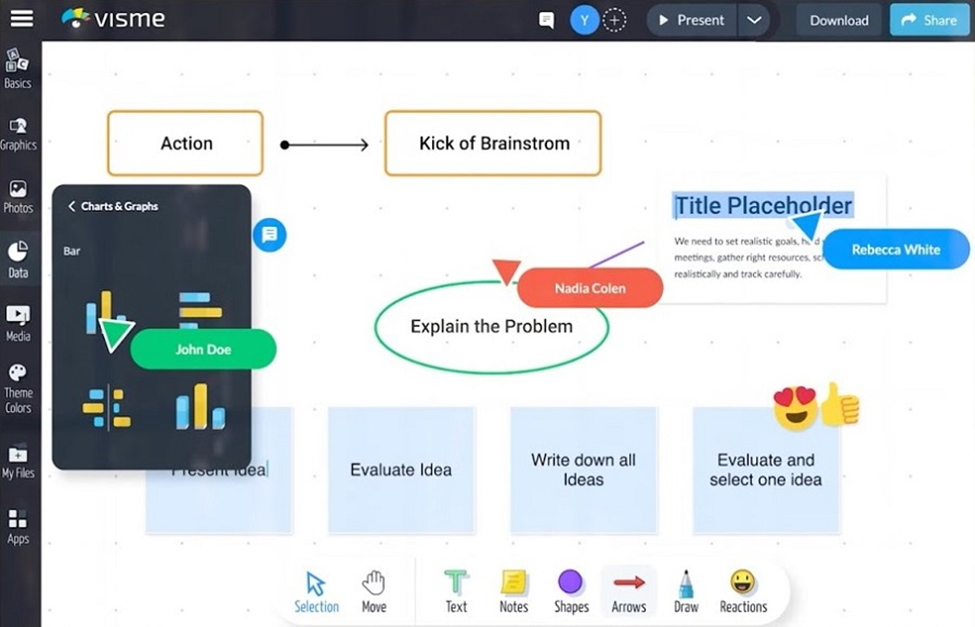 Due to an intuitive dashboard and pre-designed whiteboard templates, you'll find it easy to use the tool without technical skills. Just choose a template that best fits your needs, add your content, customize the visuals, and you're ready to go. To make it all look engaging, you can use a lot of interactive elements from Visme's library – stickers, emojis, animations, and much more.
Once your brainstorming session ends, feel free to download the whiteboard in JPEG, PNG, or PDF, email it to your teammates as HTML5 or generate a shareable link to track views.
TASK ASSIGNMENT SOFTWARE
It is always important to properly assign tasks to employees and organize their working process. There are a few services you can use to give missions to your team and keep track of their achievements.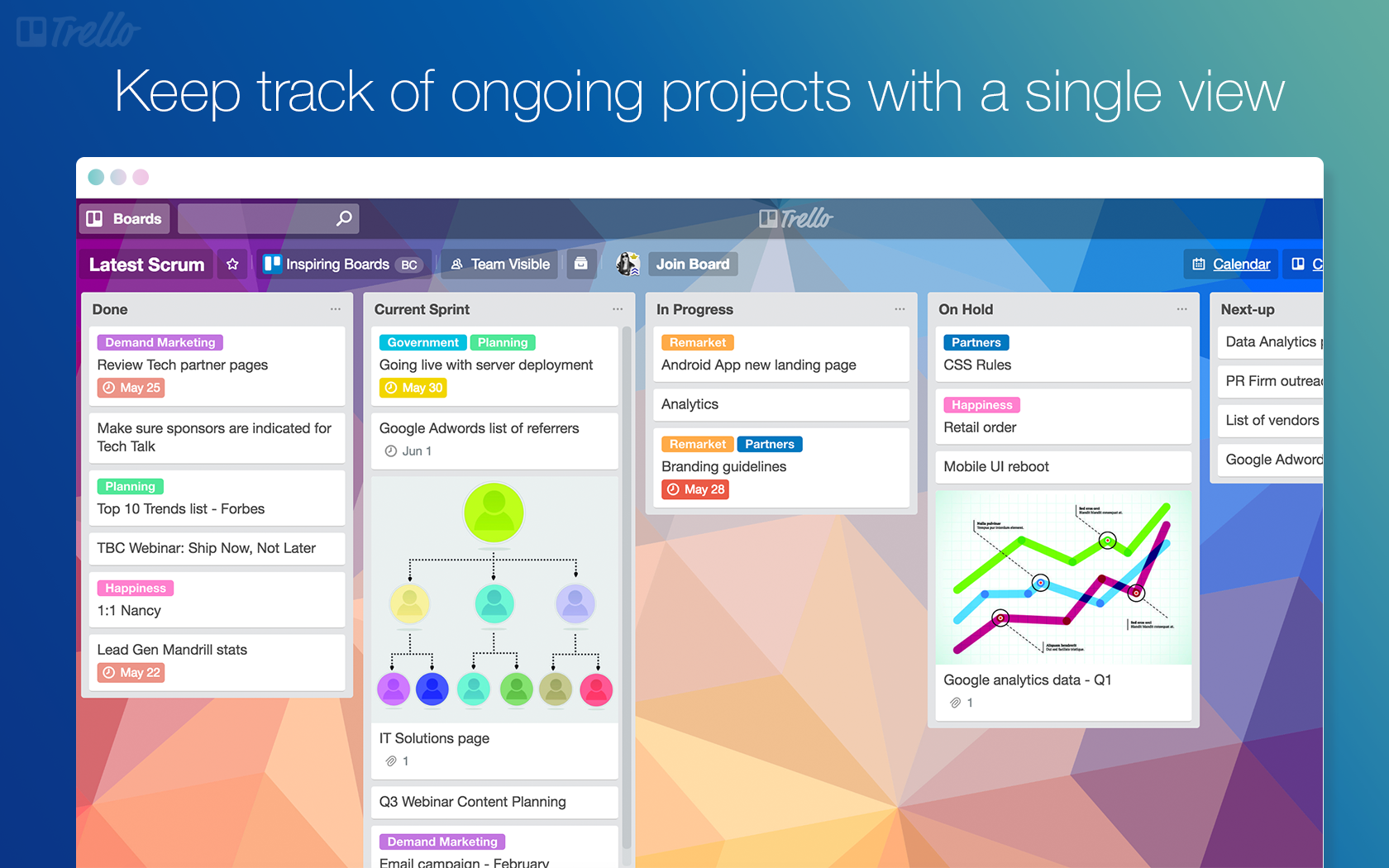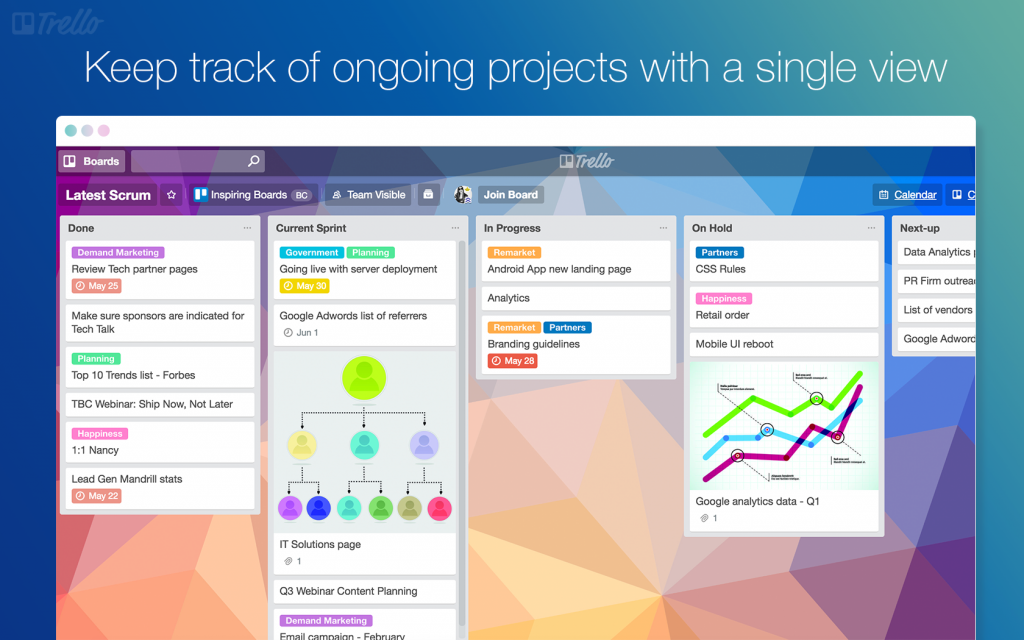 Image source: G2 Crowd
Trello is a good service both by efficiency and appearance – yes, this is important, as you will see these dashboards every day! A whole set of useful features will let your teammates sink into task accomplishment.
With Trello, you will be able to:
assign tasks, describe them,
sort by project, deadline and readiness,
communicate with the members assigned to the same mission,
attach files.
Everyone who is involved in a process will get email notifications about changes in a task form.
Trello is good at creating multiple dashboards which delimit specific kinds of work. The company also launched a mobile application, so you will be able to work with your tasks and plans from any device and at any moment.
Trello has paid plans and a free one.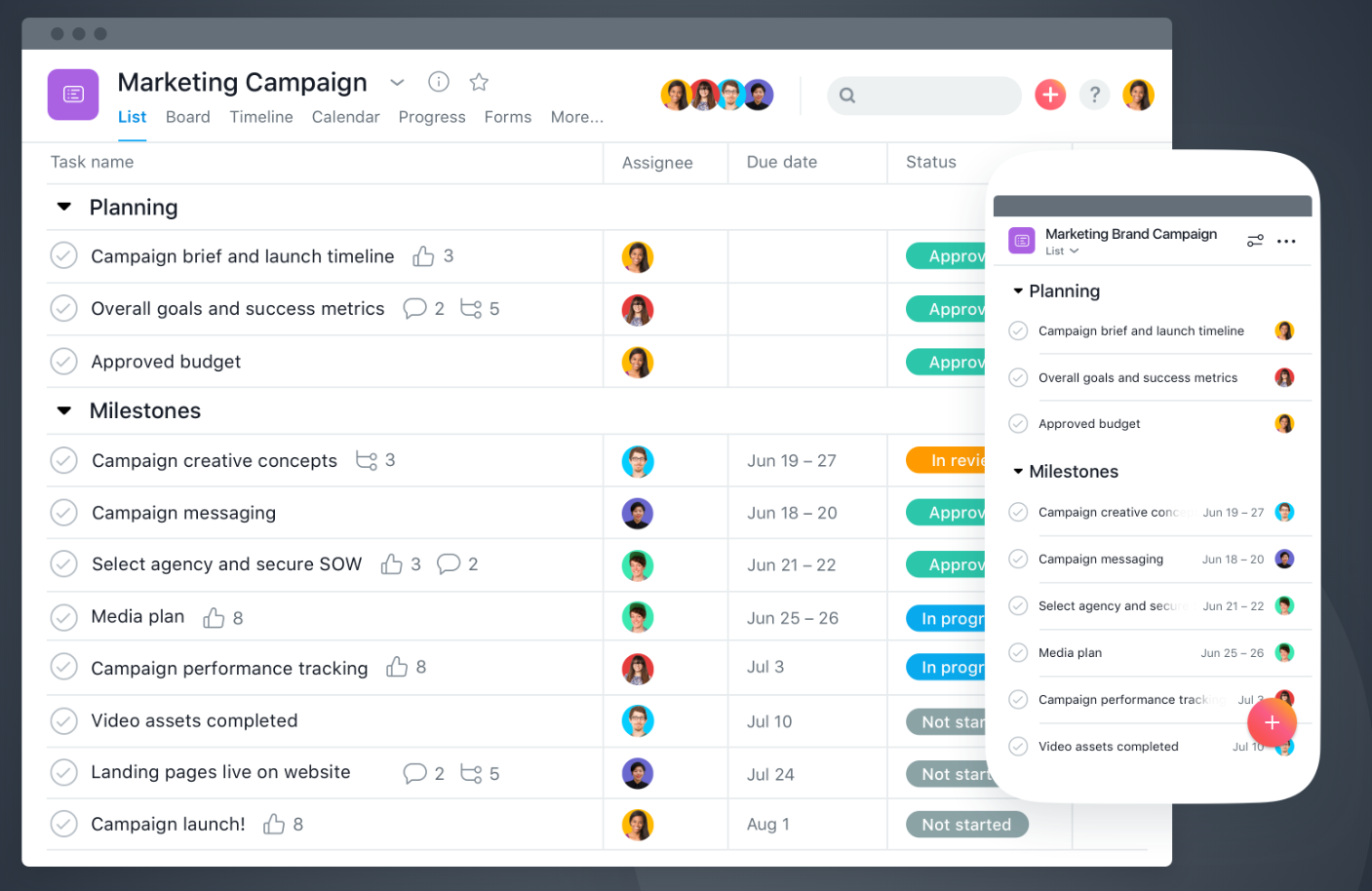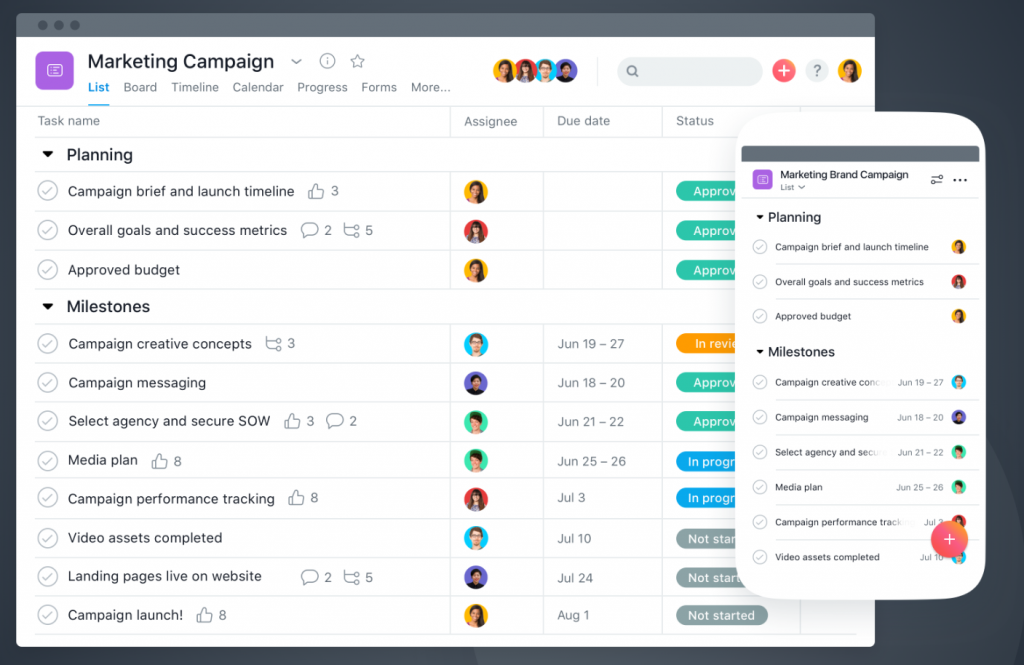 Image source: Asana
Asana is an alternative to Trello with a great set of features.
It's a framework for full-fledged team work and task assignment. With Asana, you will be able to:
create multiple dashboards for specific fields of performance, including private ones, which will not be available to a large audience,
assign tasks to your team members, accompanying them with comments,
set deadlines and communicate with other members, if there are multiple people assigned,
sort tasks by project and readiness, and edit them.
With Asana, you can use the Timeline board. You will see how fast you are approaching your main mission and completing the smaller ones.
Asana has paid plans and a free one. You can also use a mobile application to work from any device.
Redmine is not as gorgeous by appearance as the other two services, but its efficiency is no less remarkable. This service opens up a lot of ways to optimize your remote task assignment and its accomplishment. Besides all of the mentioned earlier features that are inherent in Trello and Asana, it also lets you create parental tasks, generate sub-tasks and connect tasks between each other. This will facilitate the management of bigger tasks as you will create and work with useful and comfortable checklists.
Unfortunately, Redmine doesn't have a mobile app, but you can use the mobile version of the website instead, which works great.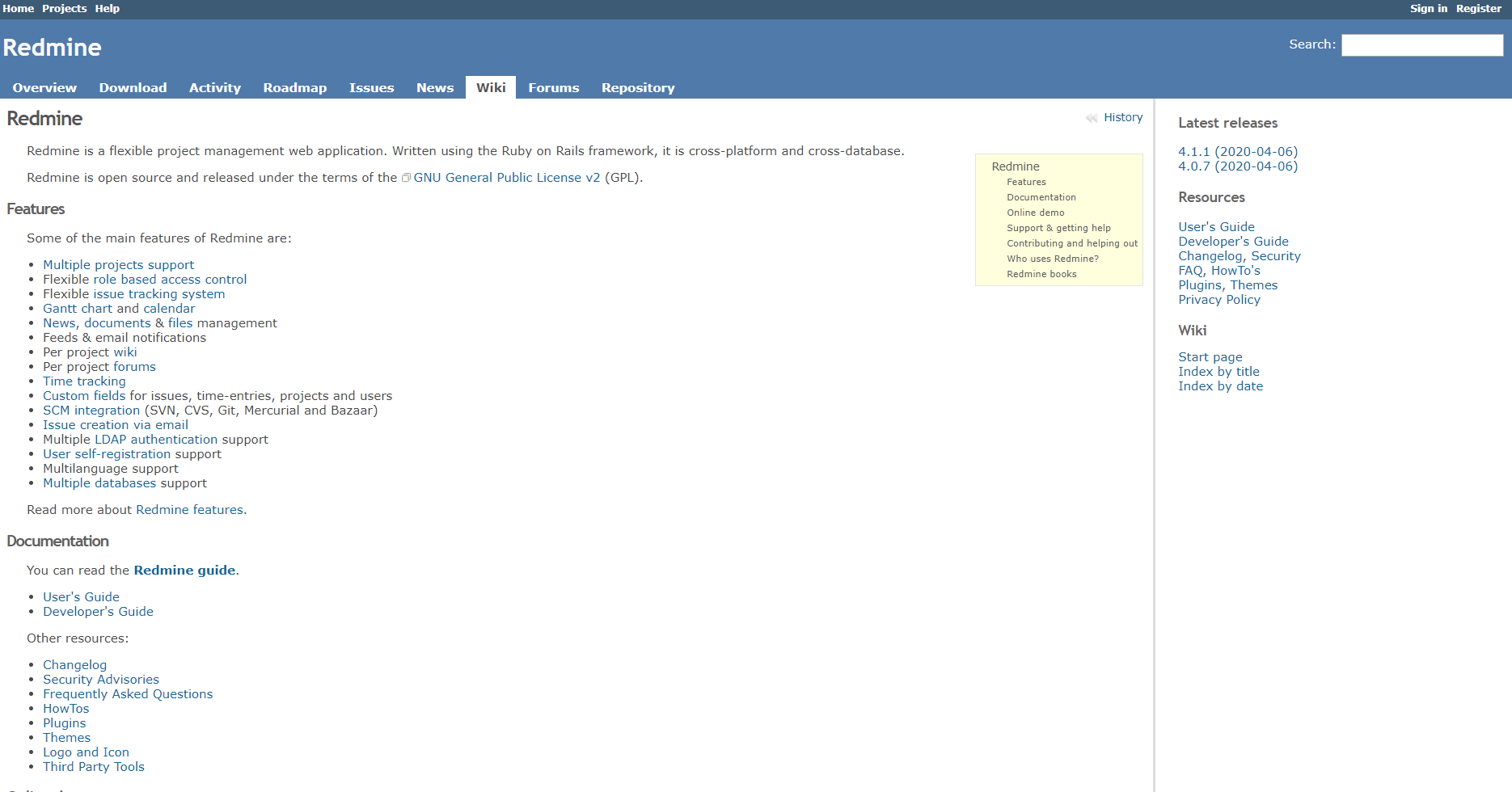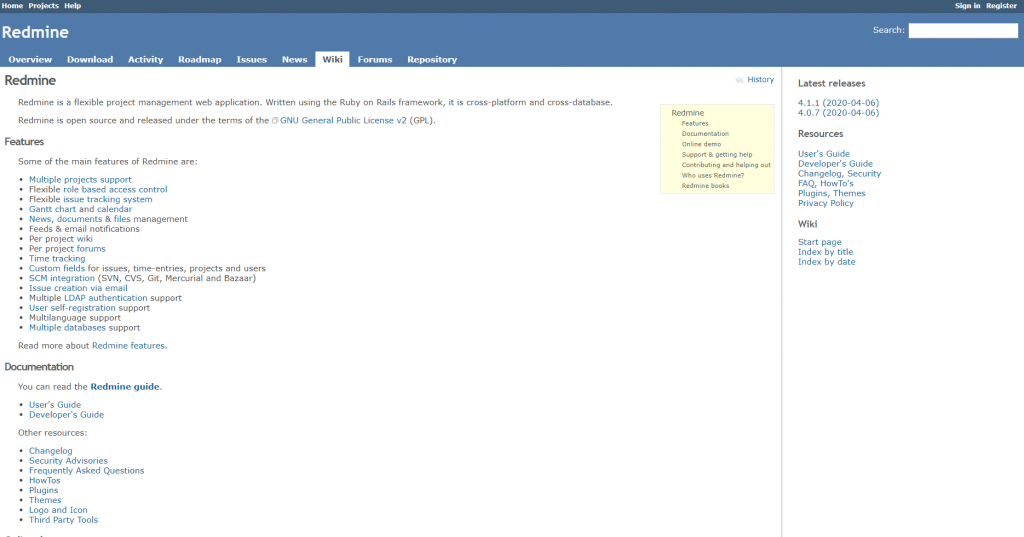 ClickUp is a rising star among productivity platforms. It's an all-in-one project management tool suitable for businesses of all sizes and industries.
With ClickUp, you can:
organize separate team (called spaces),
create and customize tasks, subtasks and checklists,
communicate and collaborate with your teammates,
mark your working process on the task timeboard.
Most of ClickUp's features are available in the free plan, but it comes with a rather hefty downside of having only 100 MB in your file storage. There's no such limit in the paid plans, however.
FREE VIDEO CONFEFERENCING SOFTWARE
Live communication is the best, although many people will disagree. For the purpose of remote work, we can find a decent substitute. Proper services help with negotiations, conferences and business meetings. Introvert power!
SKYPE is probably one of the most popular and well-known ways to hold a video conference. You can:
organize group and private video meetings,
share the screen with other participants for presenting documents, demos and training materials,
schedule calls in chats with notifications,
arrange meetings with up to 50 people simultaneously,
start or join an ongoing video call if you are a part of a group. During the call you can write your questions or notes in a chat so as not to disturb a speaker.
Skype is free. You will need to pay only for features likes voice mail, SMS texts or making calls to a landline, cell or otherwise outside of Skype.
N/B: You can record a meeting if you use Skype for Business.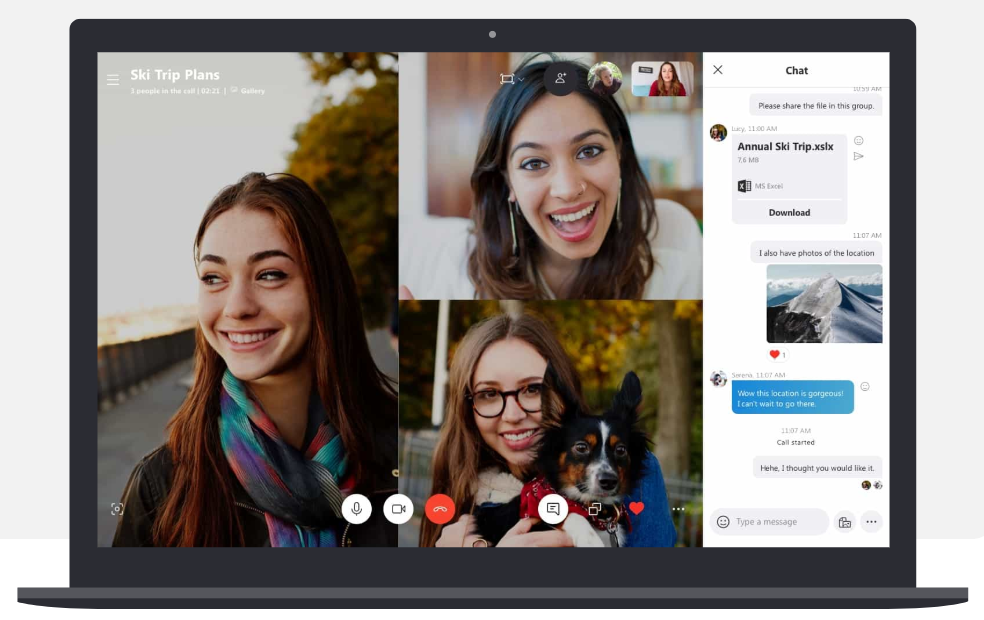 Image source: Skype
CHAT is a free service created by Google which has come to replace Google Hangouts. It lets you make video calls, voice calls and use chats. It is useful because you don't need to create additional accounts, just use one of your Google ones.
Chat allows you to hold a video call with up to 250 people. Users can start a call or join the existing one using a generated link. It has helpful features for business conferences: screen sharing, chats – that are available during the calls, – scheduled video meetings (integrated with Google Calendar from which you can appoint your business calls).
Google Chat is available on the web, Android and iOS devices. There is also an extension for Google Chrome.
It's also free.
GOOGLE MEET is a replacement for the business version of Google Hangouts, and a part of G Suite. It has extended possibilities and is oriented toward agencies and big companies. With Google Meet, you can easily host a meeting with up to 500 participants and organize live streams for up to 100 000 viewers. It will open extra possibilities for super productive conferences: real-time captions, options to record a video and attach files that will be useful or considered possible during the call.
Google Meet is open for business accounts, and the chief administrator can restrict your user rights, e.g. you will be able to join the call, but not start it.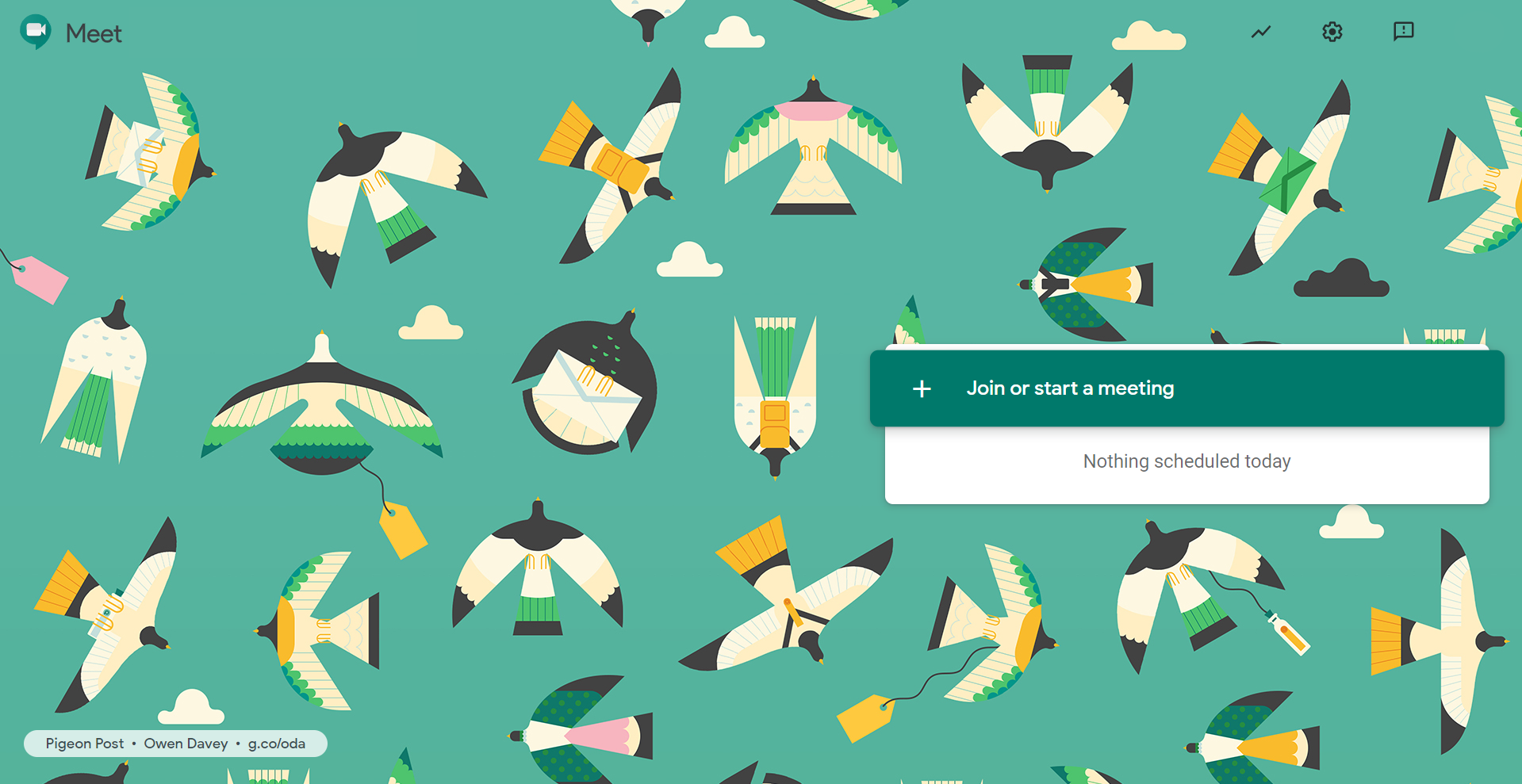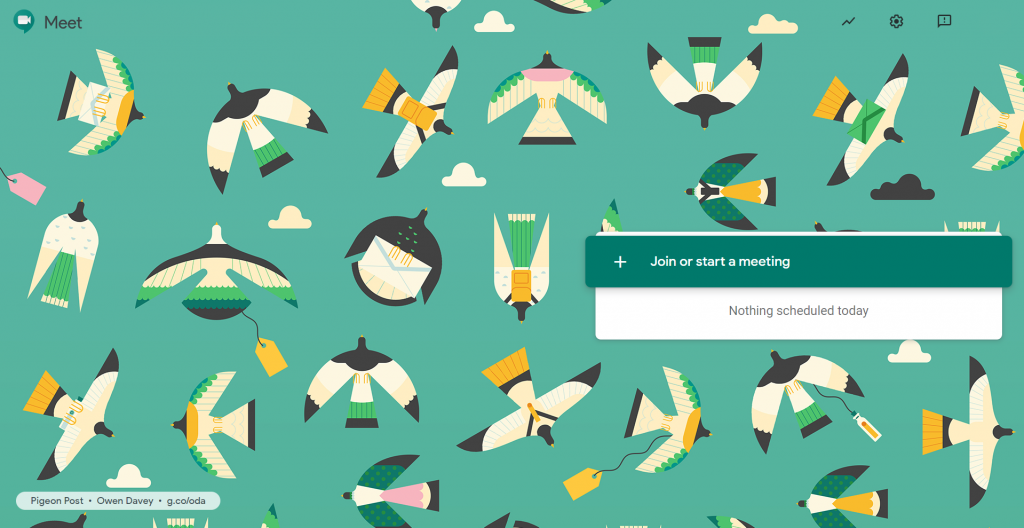 Google Meet has both free and paid plans.
Zoom is an alternative to Skype that contains a decent pack of features for business calls, conferences, seminars and webinars. Organize a smooth video workflow with Zoom:
mute all chats to erase any disturbances on the background while you are speaking,
share the screen,
record a meeting,
organize polls in real time during the call if you have any problems that need immediate decisions.
Zoom has launched an extension that integrates with Google Calendar and Outlook. If you use one of these, you can schedule your Zoom meetings right from your calendar. You will get a shareable link to invite new members.
There are two cool features for conducting seminars and tutorial calls.
The first is the "Annotate" function: underline important moments on the screen during the screen sharing session with the help of different arrows, means of highlighting and an outlined cursor. This is extremely useful for remote studying and video presentations.
The second is Virtual Background. If you don't want somebody to see your room, you can choose another background from the Zoom's gallery or even pick up your own with your company's logo on it.
Zoom is paid. There is a free plan, however, which is significantly cut in functionality.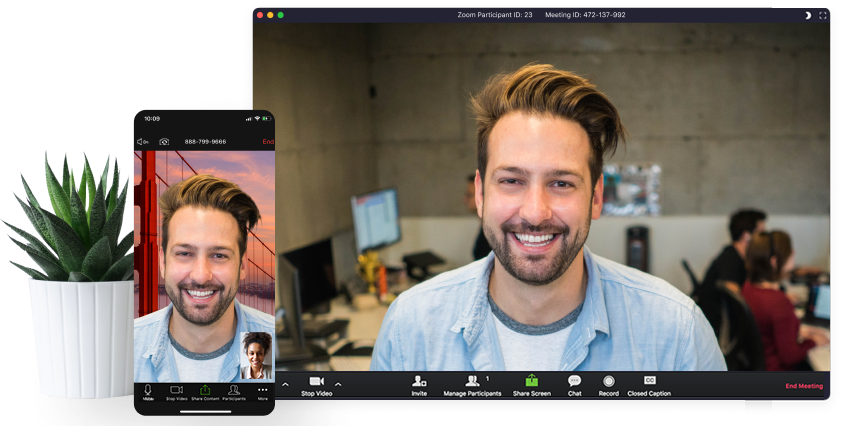 Image source: Zoom
BONUS: CALENDLY
If you are a team member who is always on the line with potential customers, partners or representatives, it's important to schedule your day properly, taking into account your new daily routine away from the office.
With Calendly, you can make appointments without putting in any effort! All you need to do is highlight when you are available for meetings in your account. Somebody will select a time period and it will be outlined in your web calendar. Calendly integrates with Google Calendar, Outlook, iCloud, and Office 365. You will get a notification about a new meeting on your email.
Your schedule will be seen via a link on social media or other channels people often use to connect with you. If you are a real workaholic, you can use Calendly for personal planning. Your friends and family will know when you can devote to them some of your time.
Important! Productive work without any distractions is cool as you keep up with all you planned to do. However, don't forget about yourself and keep a steady work-life balance! Remote work will completely change your habitual routine. Periods of adaptation can last longer than you might think. Don't overload yourself with tasks and plans at the beginning, as you will experience burnout!
FREE MESSAGING SOFTWARE FOR REMOTE WORK
Text chats help you stay in touch with your teammates and boss to solve any minor or immediate issues. Here are some of the services I would like to recommend that are usable on any device.
Telegram is a great cloud-based messenger for private chatting and work affairs. With the implementation of folders for sorting chats by categories, you will be able to separate your private and business life.
Telegram has a whole set of valuable functions:
send text, voice and video messages,
schedule a message sending if you want information to be delivered at a specific moment,
freely share documents, pictures, audio files, locations.
Calls (and video calls) are also available.
You can mute any chat for a set amount of time if it annoys you. All the notifications will be saved and the indicator of unread messages will be grey colored.
What's really important about Telegram: any information of yours is secured due to a unique custom data protocol.
Telegram is free of charge and free of ads and available on the web, Android, iOS and desktops.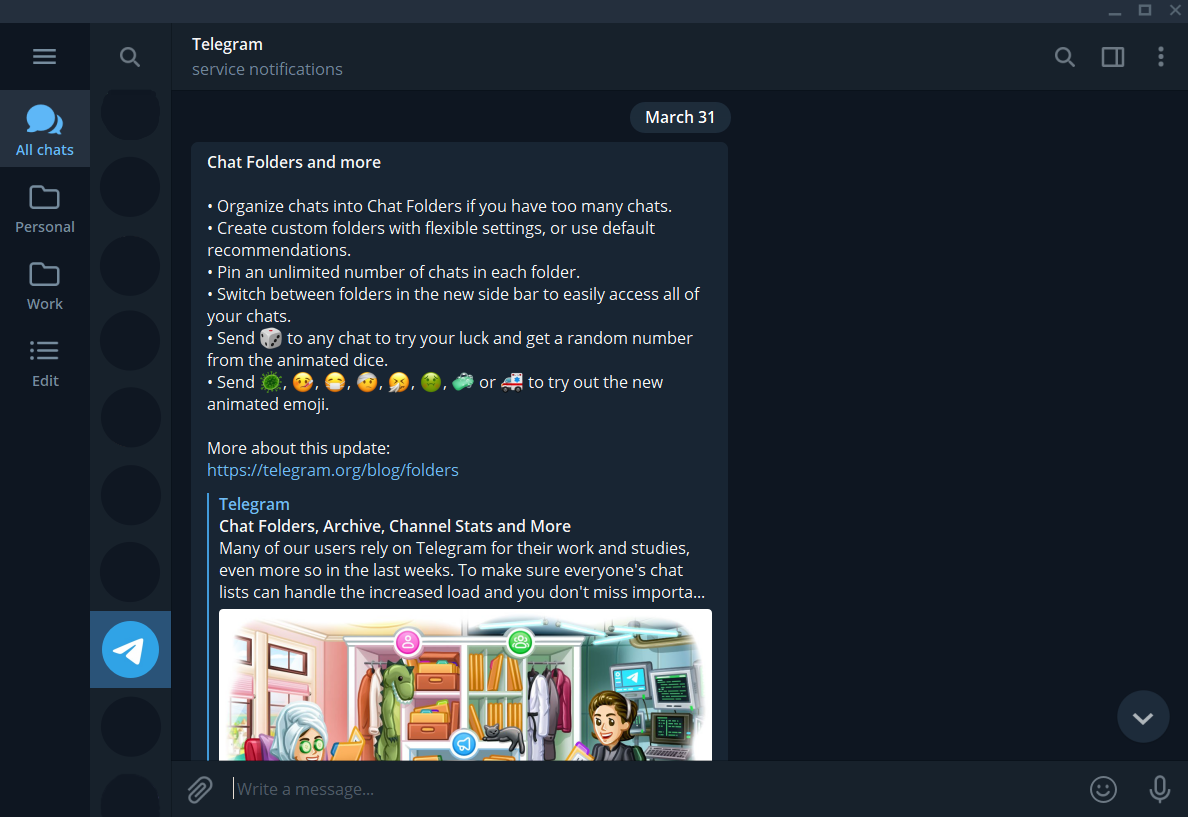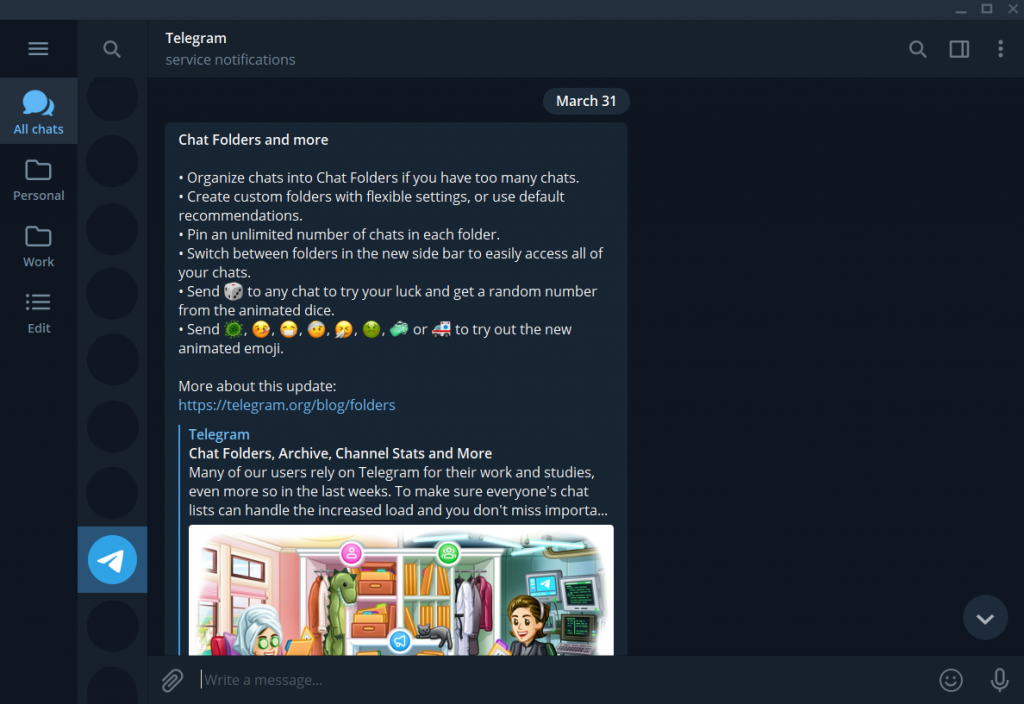 Google has definitely taken care of everything you might need for remote work. Chat is useful for those who use it for voice and video calls in order not to be torn between multiple services. In Google Chat, a user can create group chats and invite new members to the service and chats specifically.
Chat is not as advanced as Telegram. It's a free messenger that allows you to make video calls (private and group), and exchange images and emoji. If that's all you need, Chat is okay.
There is also GOOGLE MEET. It's low-cost and fully equipped to help you with your remote work experience. There are private and group chats for ordinary communication, as well as rooms and bots for maximum productivity.
Rooms are new to the system and help to work on specific projects. In rooms you can create threads and discuss specific problems within a single project: for each new thread there is a separate Reply section so you will not be lost in endless conversations and will catch each detail of discussion without a glitch. A user can also create different rooms with the same list of participants, and that's comfortable if you work on multiple projects with the same team.
Bots as integrations. Google Meet integrates with Google Drive to share documents with team members in chats and rooms. Chat integrates with Meet to schedule video calls. Bots can be used to integrate Meet with Asana to notify about meetings.
WhatsApp is very popular for private use. It helps with business goals too. WhatsApp for business has been created for improving your performance and communication with customers.
The messenger we use on a regular basis is great for working remotely for
sending text and voice messaging,
making voice and video calls – private and group ones,
sharing media, documents and location.
However, it doesn't have options like screenshare presentations that Skype and Zoom have, for example.
WhatsApp is free and is available on the web, desktops, Android and iOS.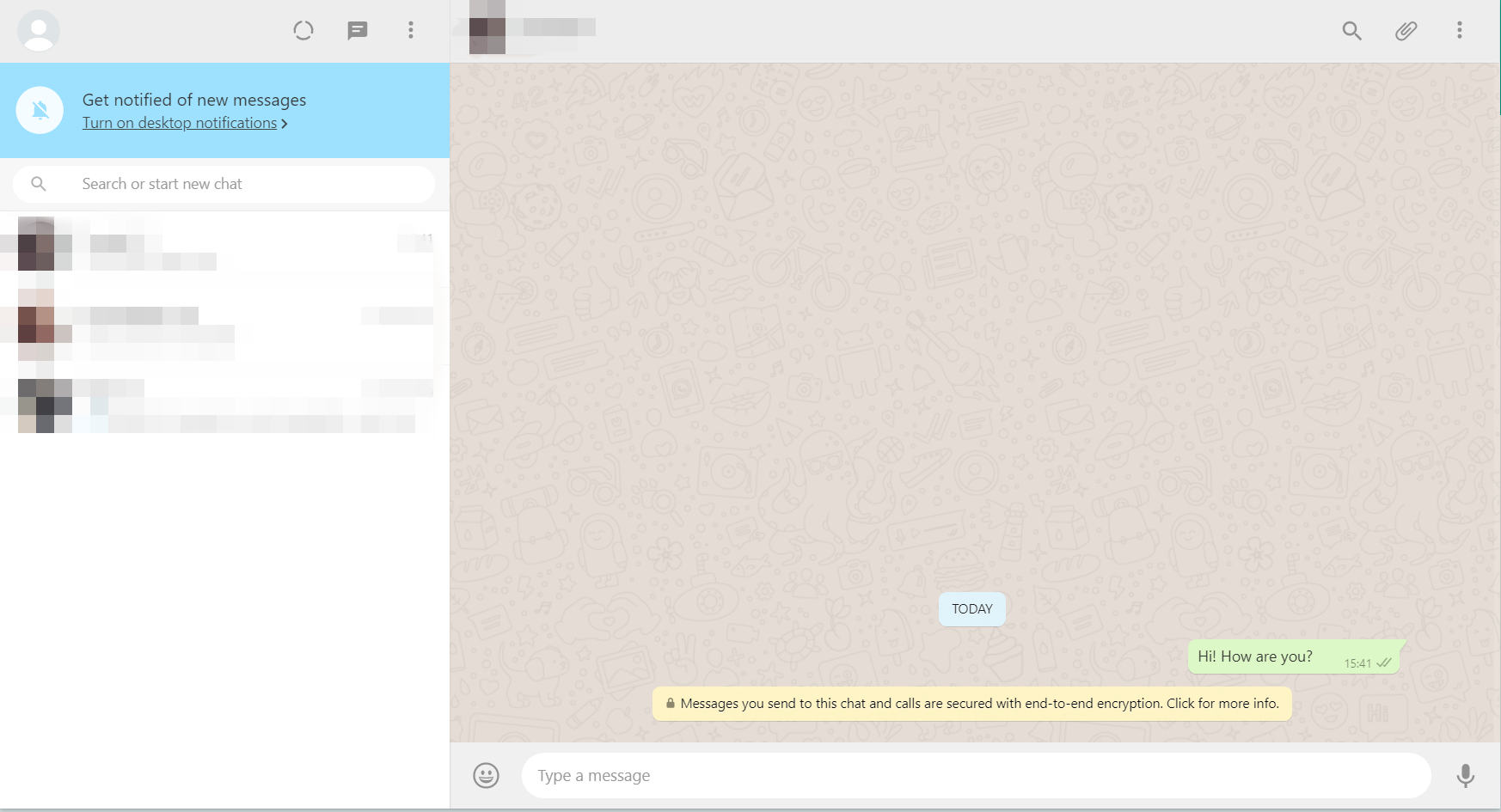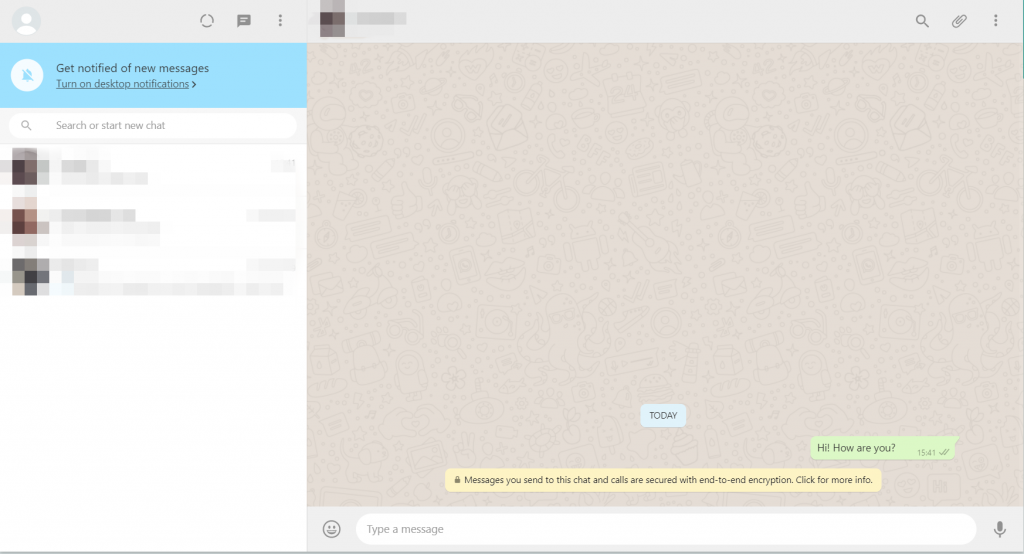 BONUS: MICROSOFT TEAMS
Microsoft Teams is a pack of features for efficient collaboration from any distance. With Microsoft Teams, you will be able to stay in touch with your team and, using one platform, perform the following functions: chat with your employees, make video conferences with them, share documents, assign tasks and use a built-in calendar for planning your work and meetings.
Microsoft Teams is available on Windows, Mac, iOS and Android, so you will not need to carry your laptop everywhere.
Slack is a messaging app which comes with a rich workflow builder. Its simplicity is its greatest selling point.
Slack lets you:
create channels,
share files and conversations,
make audio and video calls and share your screen,
automate tasks with Workflow Builder,
connect many other tools: Asana, Dropbox, Google Calendar and Drive, Trello and many others.
FREE TOOLS FOR WRITING
Writing is a critical part of the work process, be it an invoice, or a piece of content that will soon be published, or step-by-step instructions for performing specific kinds of tasks.
Microsoft Word is cool as it has a lot of features for all-encompassing work with documents. The only disappointing thing is, it's stuck on your computer. You can't share any document via a link. When you create documents for a team or to send it to a chief editor, there is always a possibility you will want to change something later. As a result, one document will be resent again and again. Your PC will be filled with hundreds of docx. files.
That's not very handy for remote work.
There is a web version of OFFICE 365 SUITE. It's free and connected with your Microsoft account. It comprises all services of the original Office pack, but the functionality is significantly cut.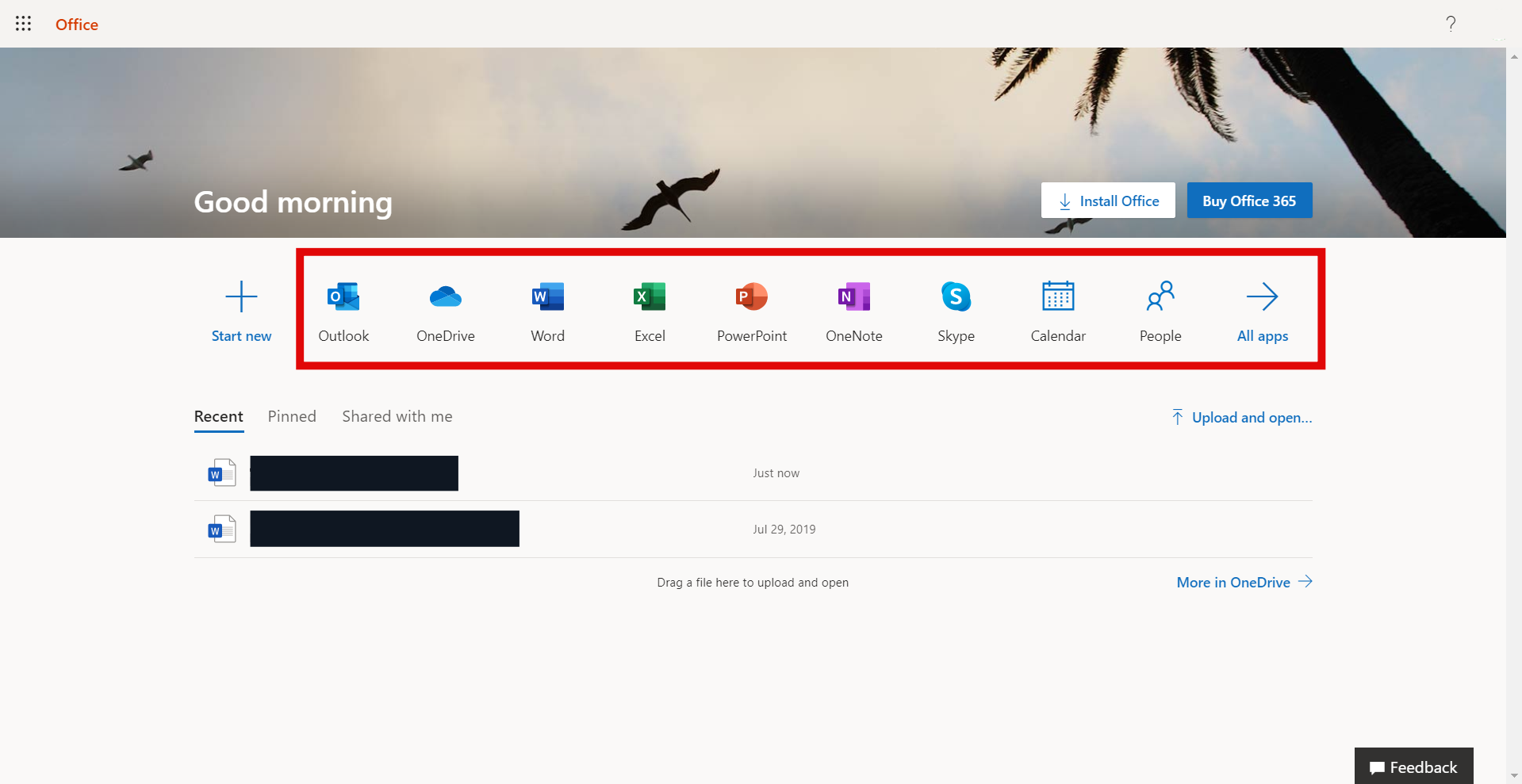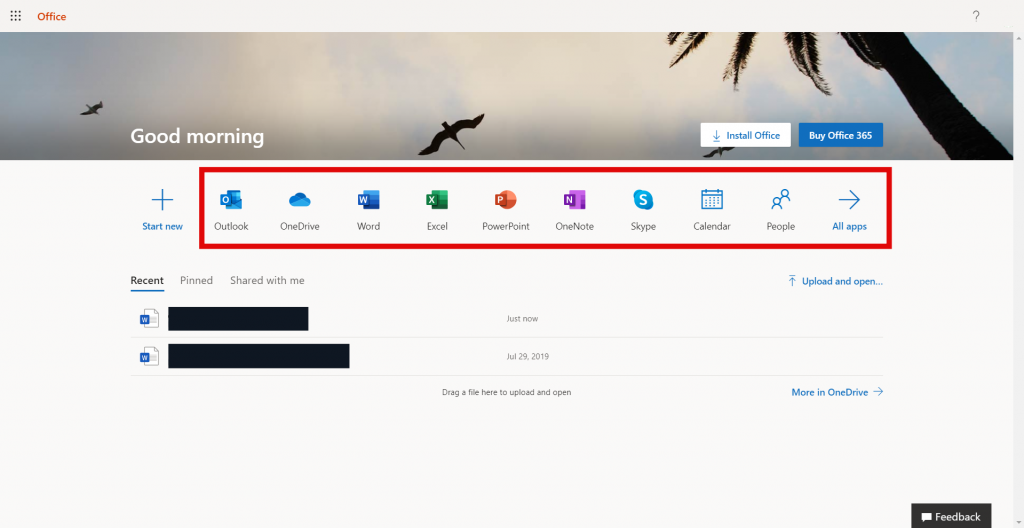 All your documents will be saved on OneDrive and everyone who receives a link to a document will be able to edit it.
In my opinion, this is one of the most comfortable services for those who work with words and documents. It's free of charge and free of ads. Create a Google account and you will have access to everything inside.
Google Docs is not as full in functionality as Microsoft Word. However, it has all the basic features you need while creating your copy. It will save everything on Google Drive and you won't need to click on the "Save" button every second as Google automatically saves any changes.
Google Docs integrates with Google Calendar, Google Keep and Tasks.
Google Docs is available on the web, and via Android and iOS. If you want your editor to look at what you've done, just copy and send a link. Every piece of their editing will be seen thanks to the Editing mode.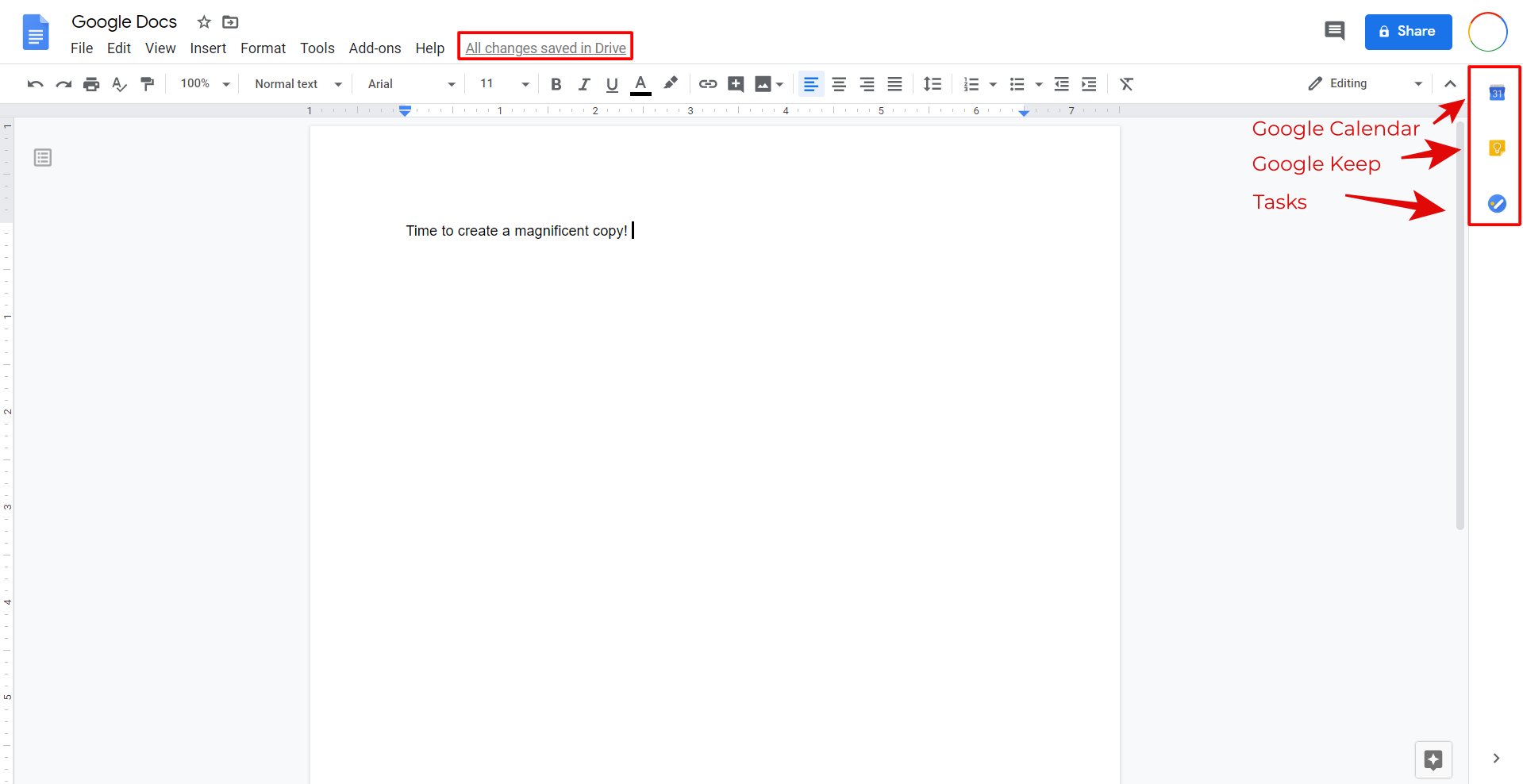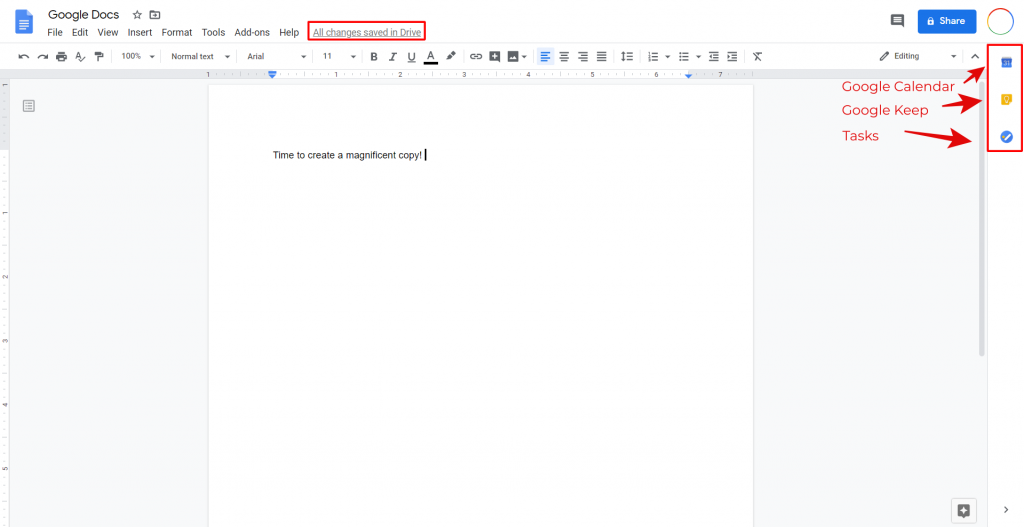 Dropbox Paper is another web alternative to Microsoft Word. Its functionality isn't very rich, however. But you will still have the most important features to work with text. Of course, you will be able to place links and work with media files and share access to files with members of your team.
For your eyes' comfort, there is a switcher between light and dark mode.
You can sign up using your Google account. You will receive 2GB of free cloud memory to keep your files.
Dropbox Paper is available on web, Android and iOS.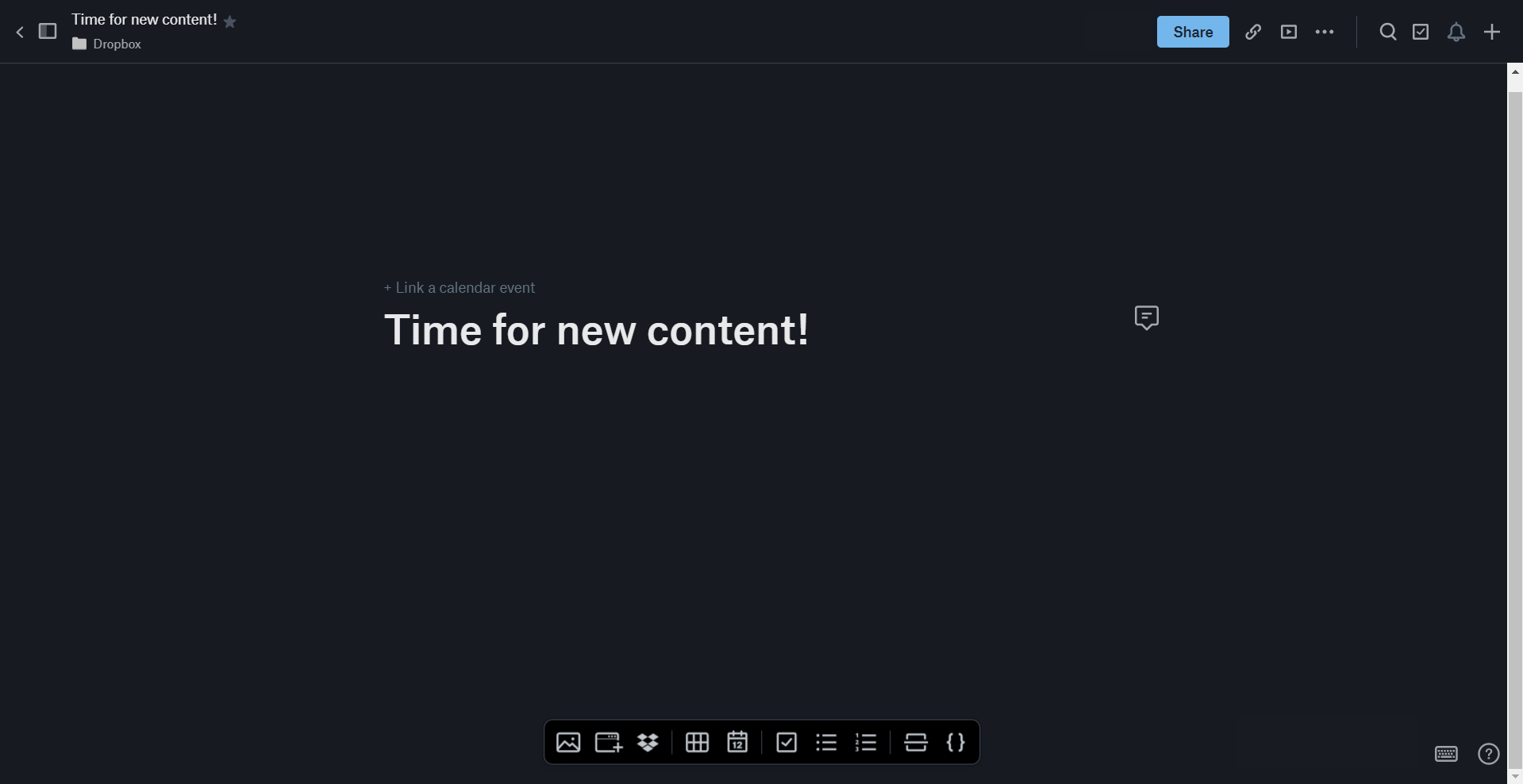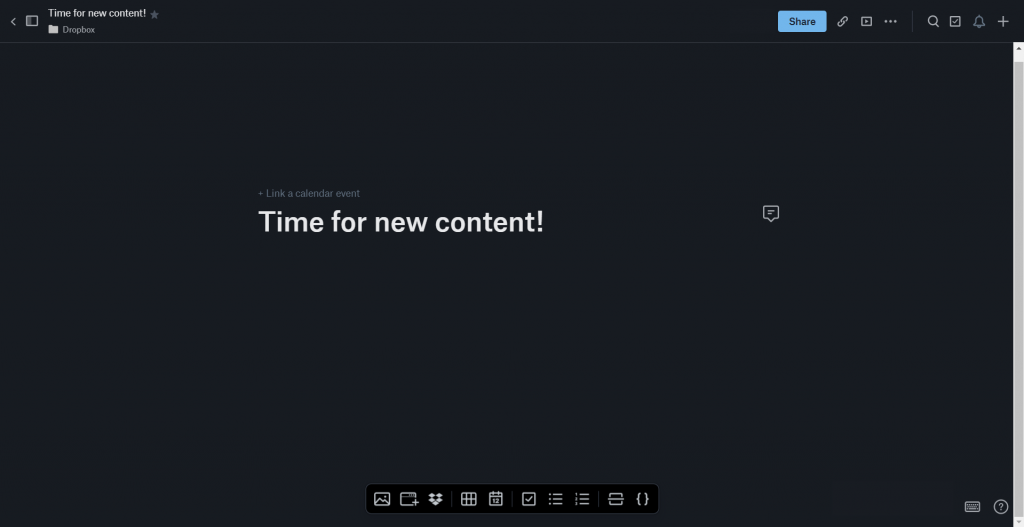 Telegraph is the simplest service on our list and is mentioned thanks to how easy it is to use. Remember that there is an extremely limited pack of features: you can type and edit your text, insert links and images.
A document you created is available via link. You can always edit it as long as you have the link.
It's available on the web. There is also a mobile application (Telegraph X) and its functionality is richer. You can use the "Drafts" section, see a list of your publications and edit them.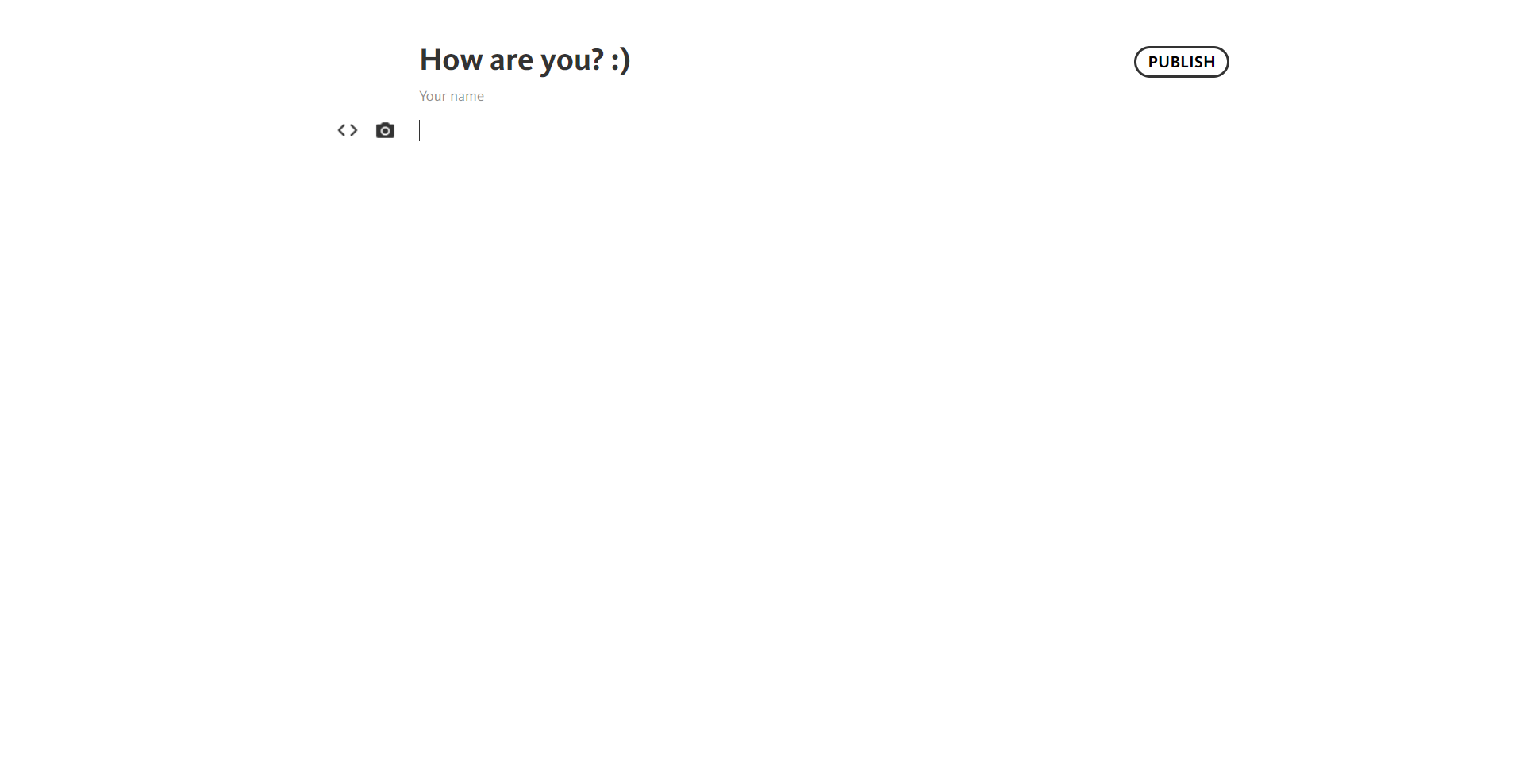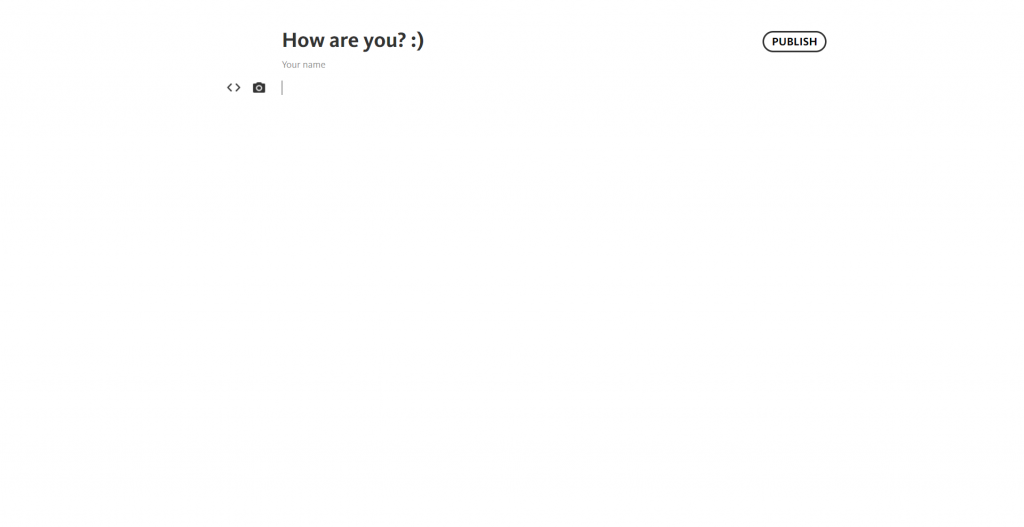 FREE SOFTWARE FOR PRESENTATIONS
It doesn't matter if you work remotely or at the office, presentations are a thing you will need to do. You may have to present a new product, train your new client's employees or a provide a tutorial for your own employees. You may even want to publish YouTube videos or conduct live webinars.
What should you use then?
Google has involved itself in each category we discussed today. They have a full-fledged ecosystem which can be good for remote work.
Google Slides resembles the classic PowerPoint in terms of its interface, and that's the greatest thing about it because it's everything you already know. You can start your work immediately as you will know what to click on. Its functionality is not as rich as PowerPoint's but it's unlikely to cause you any trouble.
Your project will be available via a link you can share if you want your team to edit content or discuss any details.
Google Slides is free, as the other Google services are, and is available on the web, Android and iOS.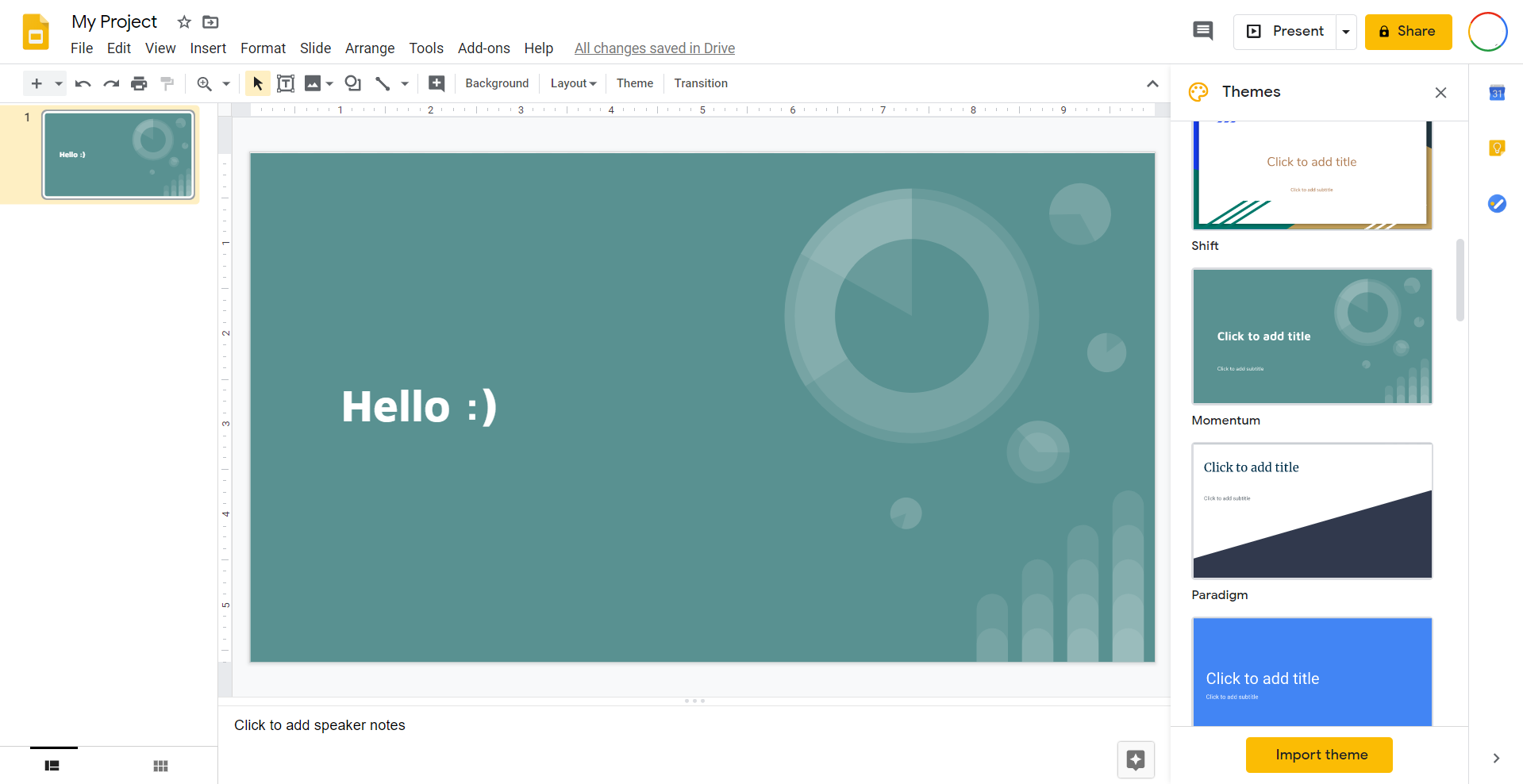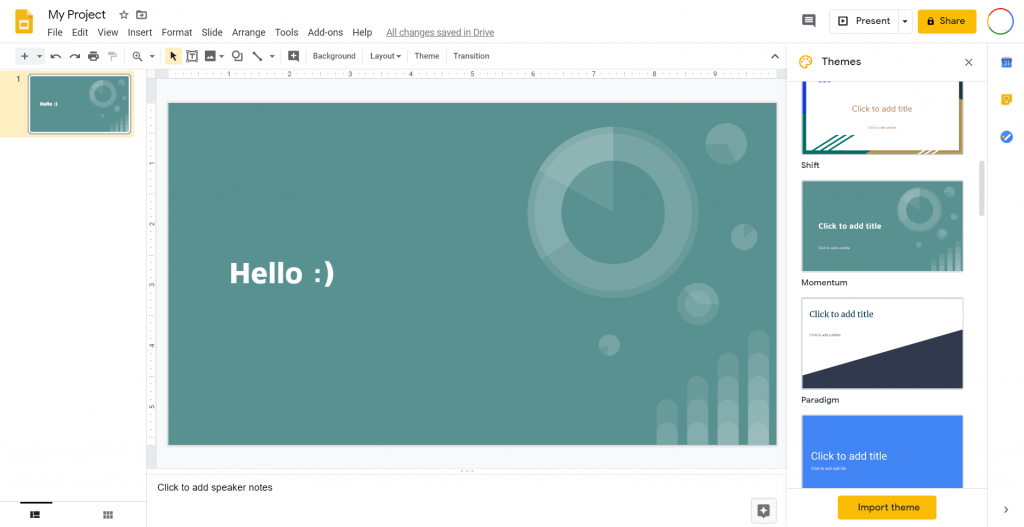 Canva is new, but I'm sure you have already worked with it or heard about it. Its interface is different and it's possible you will spend some time investigating all of Canva's possibilities. However, it's useful for the templates that are available in its library. You can change them on your own as long as you comply with the layout.
There are free and paid plans on Canva. Using the free plan, you will be limited in terms of templates and design possibilities, but your options will still be pretty wide.
You can download presentations from Canva in different formats, including PDF and PPTX to edit content in PowerPoint if you wish.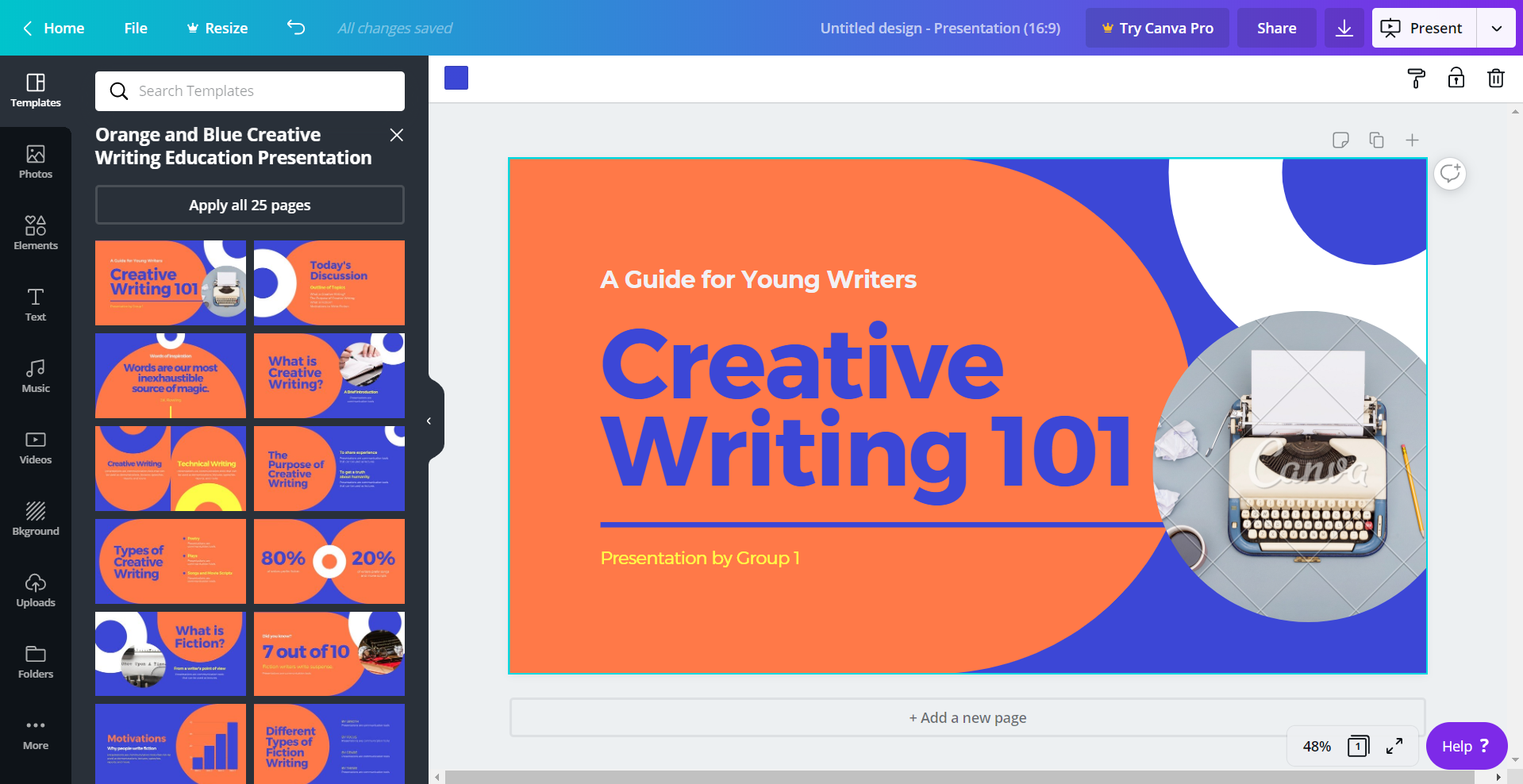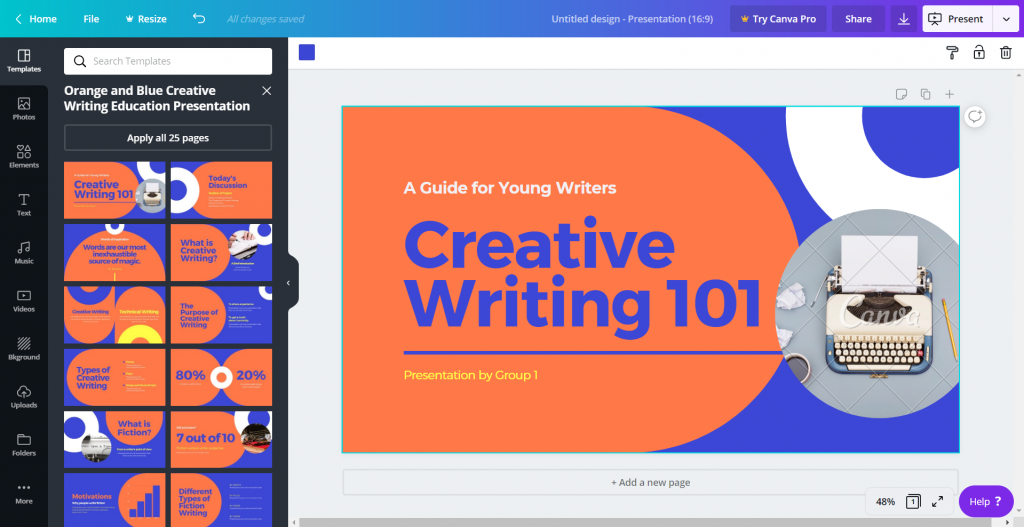 Powerpoint is probably the most comfortable way to work with presentations for those who work with the Microsoft pack on a regular basis. Working remotely with the online version, you will not be able to use everything you've gotten used to on the desktop version. Don't be upset. Microsoft did a great job preserving the most necessary and used features.
To use these features, you should have a Microsoft account.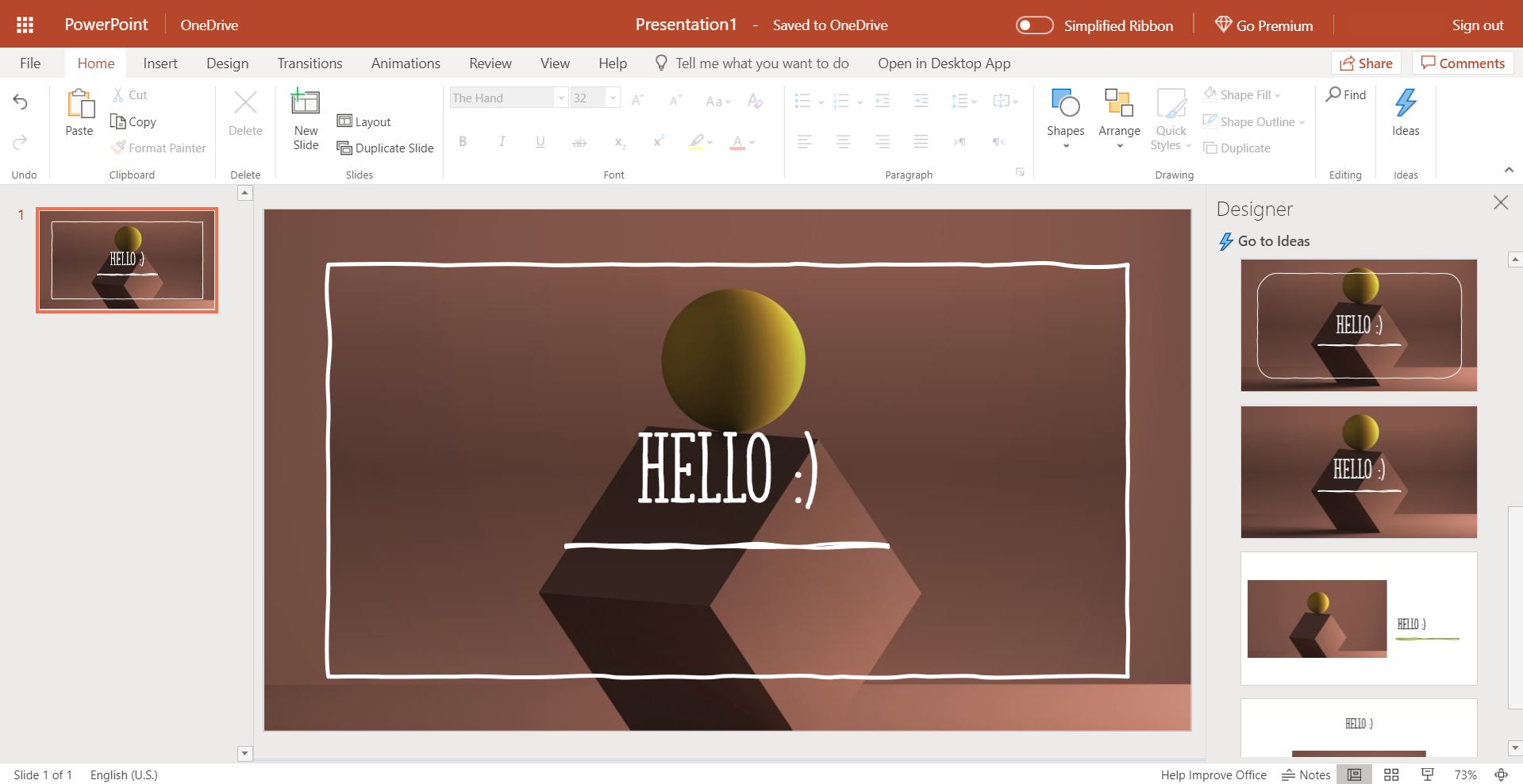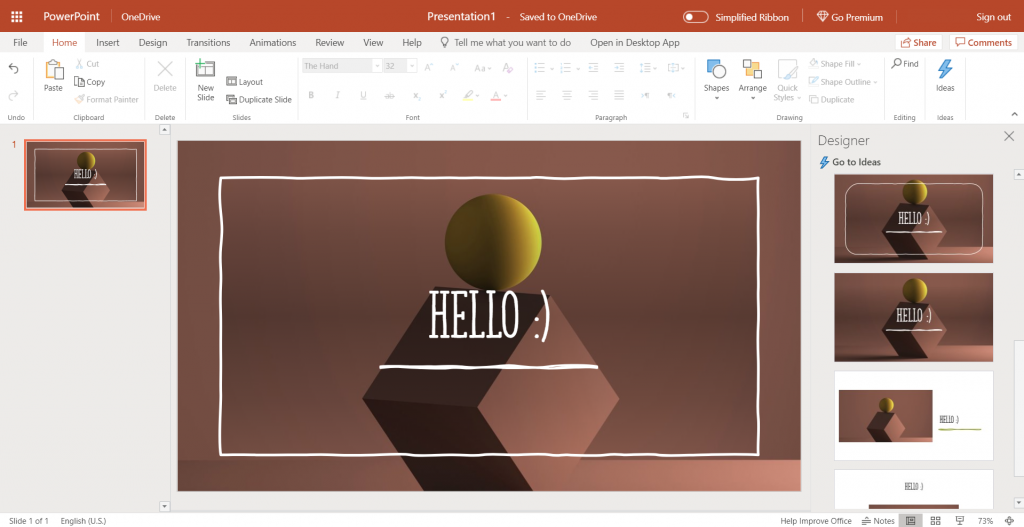 FILE STORING
Memory can't be free, especially memory for business goals, as you will need much more of it.
There are well-known cloud-based data warehouses: Google Drive, OneDrive, DropBox. These are low-priced.
A team leader will be able to create corporate drives and add anybody to a team concerning specific projects. Team members can work with this or just learn how to store documents there. Team Drive differs from My Drive in terms of access limits, cloud storage capacity and rules for keeping files. Even if an employee quits the company and takes their laptop, the files will be saved.
With Dropbox for Teams you will be able to share content with your team, invite new members to work with files that are kept within specific folders and limit their access and the ability to change anything.
OneDrive is not new to those who work with Microsoft products. It's pretty comfortable to use, as you always have access to its storage from your desktop. If you need this for cooperative work, you will be able to share documents with your team, enjoying fast load speeds and rely on solid protection for your data.
All these services are available on the web, Android and iOS. You can download software versions of the services as well.
FOR BOSSES ONLY: MONITOR THE WORKING HOURS OF YOUR EMPLOYEES
Remote work from home is not easy, and I'm sure most bosses will nod their heads in agreement.
Sometimes it's hard to control your workers, and it's even harder to control them if you work on a big team. You have to know everything about their working processes, the amount of time they spend working, eating, doing-nothing. For those, who don't believe their workers won't watch Netflix during business hours, there are services developed just for you!
Hubstaff, Time Doctor, and Jibble will help you keep track of your employees' performances.
Don't forget that people don't like total control. Their pleasure from work will be significantly lower if you ride them for taking time off for lunch in their kitchen. After all, you will see how your people are working by the results they are achieving.
LOCAL BUSINESS TRANSFORMATION
If you own a local business, remote working through a quarantine may not save you from experiencing losses. To try to prevent losses, you can "retrain" your business. Think about delivery of your products to people's houses, complying with all special instructions. This concerns disinfection, distance, time of delivery, and so on.
Announce loudly to your customers that your business will be by their side during the time of troubles. Teach your workers to be friendly and reward them with extra money for performing extra work. Stick to the rules and don't think about closing.
If you run a restaurant or a café, or a coffee house, you can develop a special menu with dishes and beverages that can be delivered. This will give you more loyal customers and a chance to extend your business in the future.
REMOTE SEO MODE
If you are a part of the SEO niche, you will have to optimize your workflow as well.
For this situation, you have WebCEO by your side. Our Task Manager is a simple but valuable feature that will significantly ease your silent collaboration with teammates. Using it, you will be able to assign tasks, describe them, pick up assignees, and select them for specific projects if your team works with multiples of them. You can show your assignees the assistant tools that will help to complete a task and the approximate quantity of time an assignee will need to finish the task.
If it's hard to set up tasks, you can use the WebCEO Library of Tasks, all designed to help you improve your website performance or that of your customers.
TIPS FOR WORKING REMOTELY
The best way to work from home is to implement self-organization. There are a lot of tips for increasing productivity when you work from home. We want to mention some of those we have successfully tested on ourselves!
No pajamas! This will make you more relaxed than you should be. Put on casual clothes you wouldn't fall asleep in..
Strict schedule! This is the hardest thing you will experience. When you are at home, nobody is watching you. The temptation to do something else is big. Confront this. When you get yourself used to a new order of things, the process will go easier, and will run like clockwork.
Keep track of your working hours! When you work from home, the quiet atmosphere is deceitful, you can easily lose track of time. Your brain will not be happy about this. Set up notifications to know when the working day starts and ends.
A breath of fresh air a day keeps the doctor away! Most often, when working remotely, we seldom leave our houses. Our bodies will not be happy about this. Your brain needs some fresh air for smooth operating. If you can't go outside without being arrested, open your windows at least three times a day to air the premises.
Organize your workplace! No sofas, no beds! Such places can't tune you up for productive work. It's better to start your day at the table, where you can sit at the most comfortable and healthy position. Your work will go smoother and your back will not experience any pain.
Announce your working hours to people whom you live with! It's not a rare case when your cohabitants, seeing that you are at home, want to spend some time with you. That's bad because work doesn't wait. Tell your dearest ones when you are available and when you are not.
Write down a to-do list! It's easier to work when you know what to do. Make a list in advance and your day will fly in the blink of an eye. Since you can't discuss your tasks with a team leader directly, it's important to ask her or him what you should perform during a specific period of time. This will improve your self-organization.
COFFEE TIME WITH COLLEAGUES
Remote work will quickly make you miss your colleagues. You can use Google Duo, or Apple's FaceTime, or Skype to have a talk with your dearest teammates, even just for 10 or 15 minutes. We can understand how hard it is to quickly switch to home office work. My colleagues and I miss each other already.
Besides, no-one has forbidden memes and photos in work chats! Use some of the above tools to share funny memes to cheer yourself and your team up!
CONCLUSION
Remote work from home is not a dream vacation at all. There are always long periods of adaptation to a new way of doing things and a lot of attempts to keep up with the office order of things. The atmosphere of remote work is totally different and your productivity will depend on how you adjust to a new working schedule and environment.
The right services will ease your work significantly. Everything you need is already by your side, just bring your attention to the right tools!