Updated Google Alerts and Guest Blog Directories Penalty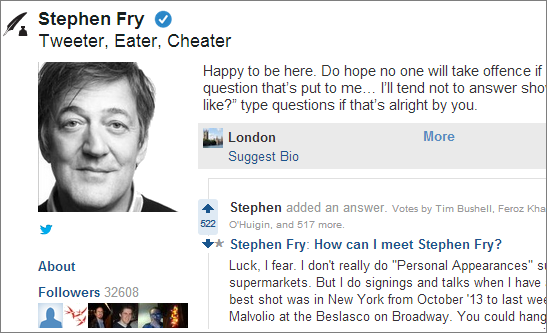 Now you can use two more filters to refine your Google Alerts by language or region. You can select all regions or languages or you can be specific and specify one language or region. You cannot currently select a specific array of regions or languages; it is either all or one. This new feature is what all local SEOs need!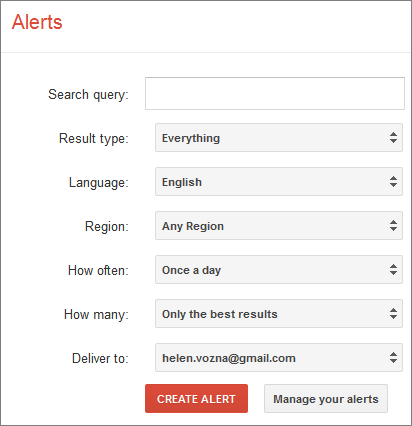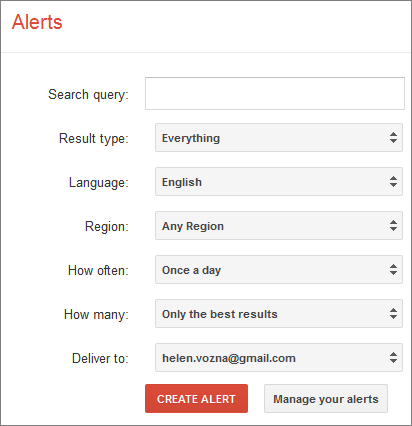 Ann Smarty, the owner of guest blog integration service MyBlogGuest.com, confirmed recently that her site has received a penalty. The main question that disturbs Internet marketers is whether the publishers who participate in MyBlogGuest.com would also be penalized. It seems they could. Matt Cutts tweeted that it is likely. Ann Smarty also says she will continue to develop MyBlogGuest.com. She will give publishers more flexibility to nofollow byline links. If you are going to take part in MyBlogGuest, label your site as "using nofollow attribution links" for authors to know what to expect.
We hope your websites have not been penalized for unnatural links. However, to save your rankings and be sure your link profile is clean, check your backlinks with the WebCEO Backlink Quality Check tool.
Maybe you've seen a checkmark next to profile pictures of public figures and writers on Quora. This checkmark indicates verified official profiles.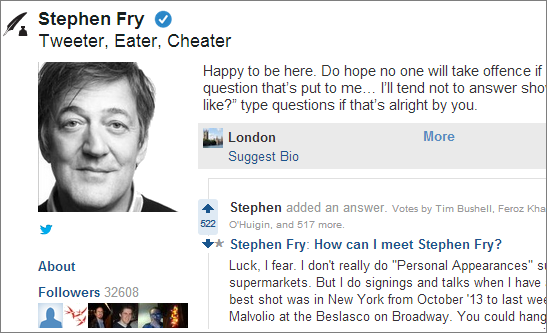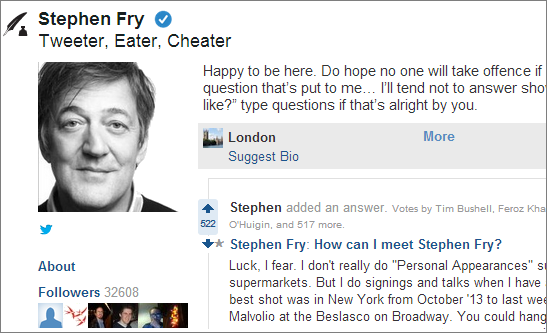 According to Quora, it doesn't accept verification requests, but instead will determine who gets a verified profile based on whether a "significant percentage of Quora readers recognize the person's name or background and will value confirmation of the person's identity." The verified profiles feature will be rolled out over the next few weeks.