Web CEO Update: Keep Your Fingers on the Pulse of Your Websites + More Great Features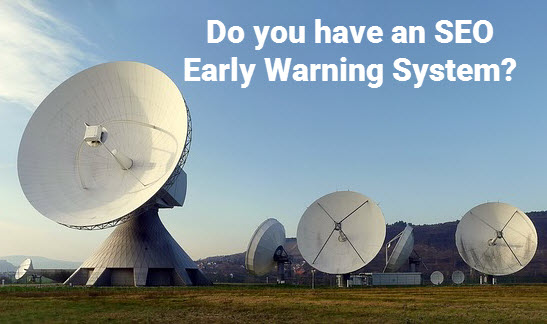 Today we are happy to share the recent Web CEO update with you. You can get the full list of new features here, but here are the biggest ones.
Get Instant Notifications
Now you can get instant email alerts if something really bad happens to one or more of the sites you are working on. With email alerts you can learn quickly about any search engine penalties and site problems before they ruin your career.
Configure alerts in order to be instantly notified if a project faces negative ranking changes, technical issues like broken links and missing important backlinks. You can create alerts for a group of projects as well as a single project.
Email alerts will be sent only if a problem is found and after the tool scanning is complete (the frequency of scanning depends on your scan schedule).
To set email alerts, click on the reports icon in the top right corner. Here you get access to the client reporting and email alerts settings.


Here you can enter email addresses to send alerts to and choose the projects and issues you want to be instantly notified about.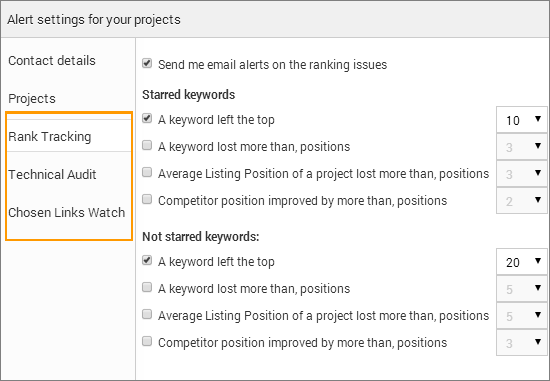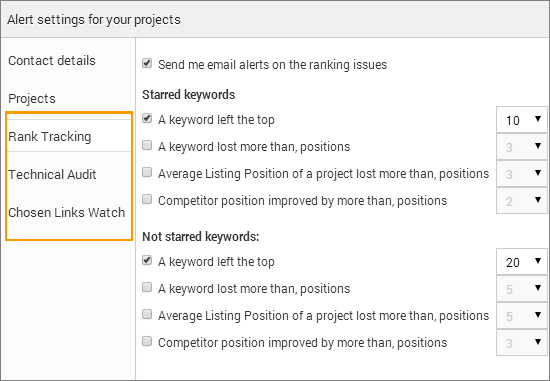 Monitor Rankings Carefully
Now you can track your rankings in as many search engines as you want. The Agency Unlimited plan users can now add up to 50 search engines to track rankings in. This is important because the Google local results for each location now count as separate search engines which are different from plain old Google.com.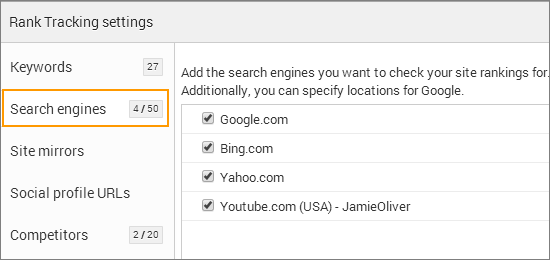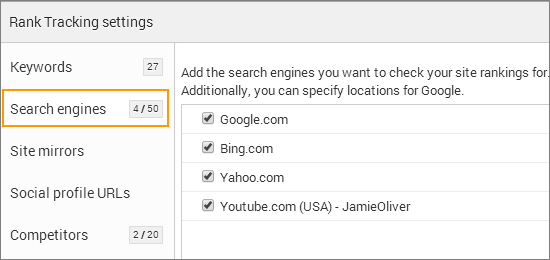 When you set mirrors for your site's URL in the Rank Tracking settings, you can also ask Web CEO to show the positions of any sub-domains of your site that appear in the search engine rankings for any of your keywords. If any pages of subdomain.example.com appear in the SERPs, we will report them as if they were part of the project example.com. You can set this option as the default for all new projects.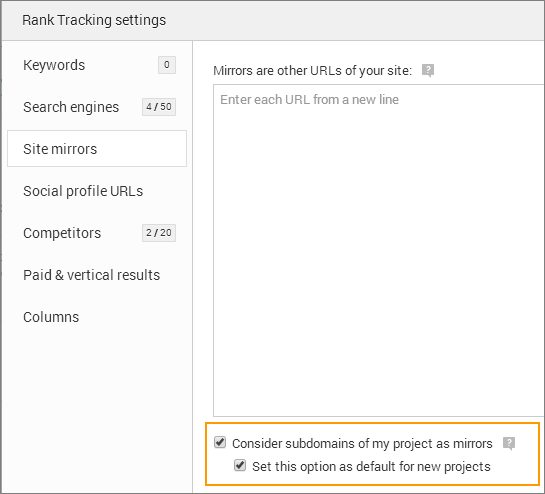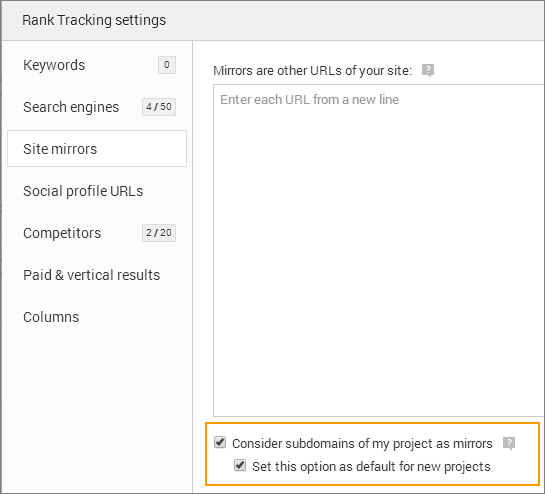 For your convenience we've added the ability to select multiple tags in any Rank Tracking tool report.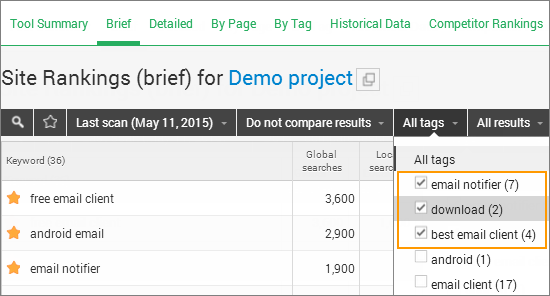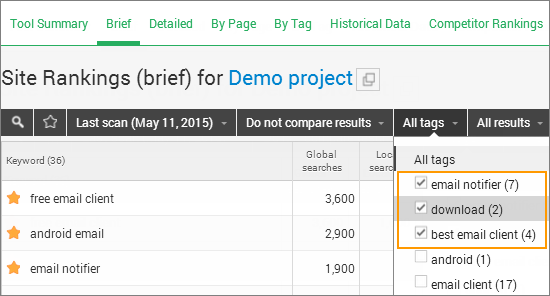 Perform Bulk Operations with Your Watched Backlinks
Bulk operations are now available in the Chosen Links Watch tool. For instance, select all the links you want to delete, click 'Delete links' and they will be deleted at once.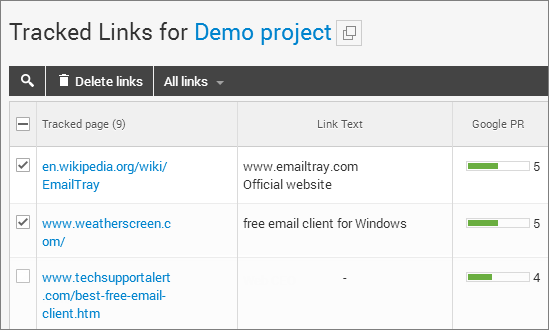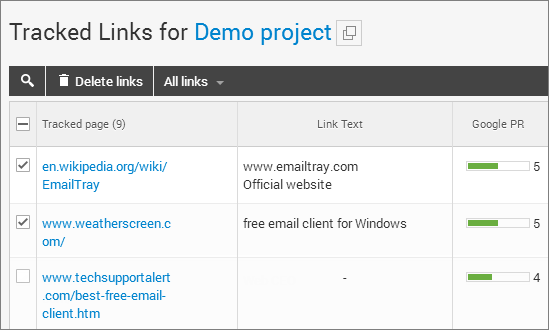 Spy on Your Competitors' Backlinks Wisely
To make the Competitor Backlink Spy more intelligent, you can now use a new filter to see only Dofollow links or only Nofollow.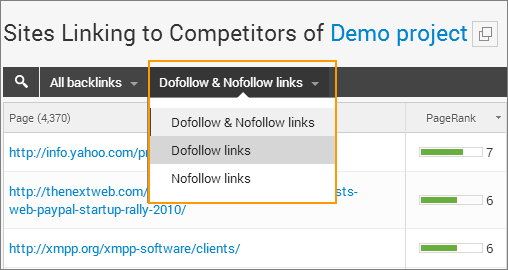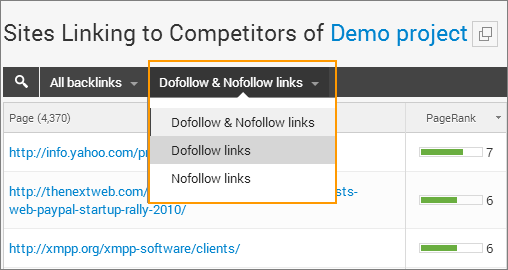 Report to Your Clients On Keyword Research
Now you can automatically send the Keyword Basket and the Keywords from Google Webmaster Tools reports via email. You can setup automatic emails through the Reports to Client menu (top right corner of the Web CEO interface).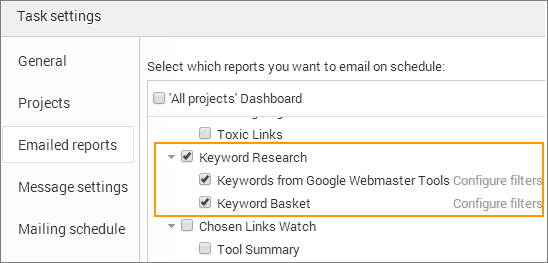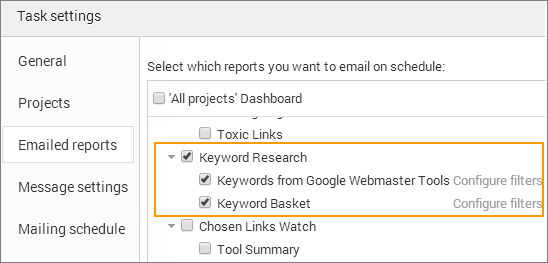 Translate Web CEO Reports into Your Clients' Languages
When you translate the Web CEO interface and reports in the Translation tool, you can see how many phrases are still untranslated in every tool.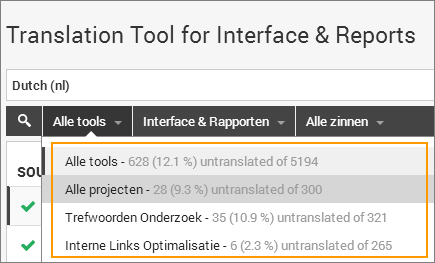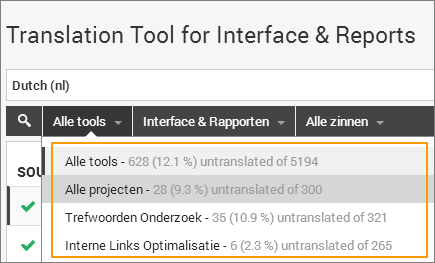 When you use filters or search for a specific phrase to translate, we show how many phrases meet the query.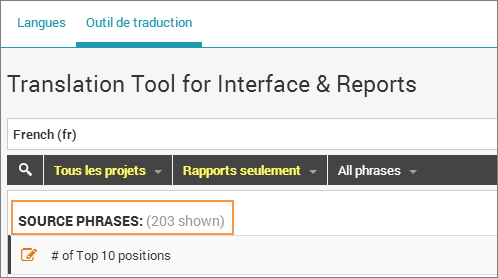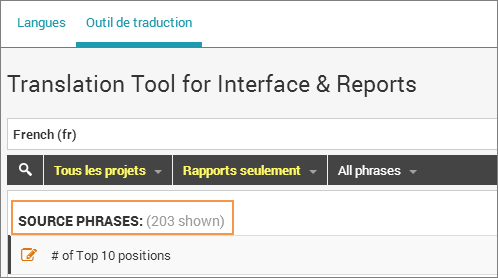 Resell Best SEO Tools
Now you can start selling SEO services and SEO tools easily. You can resell SEO tools or your services while showing reports on your own domain, subdomain or yourbrand.b2b.webceo.com.
To run the White Label domain on the b2b.webceo.com subdomain, go to the White Label domain settings (My account > White Label Domain > Setup) and select the appropriate radio button. To start using Google Analytics and Google Webmaster Tools on your new subdomain, you will just need to configure Google services.


Control Your Expenses
The Account Statement and the Billing History reports have become even more useful for bookkeeping purposes. Users of the Agency Unlimited Plan can now get scanning cost data for each project in minute detail. These details are available in the Account Statement report.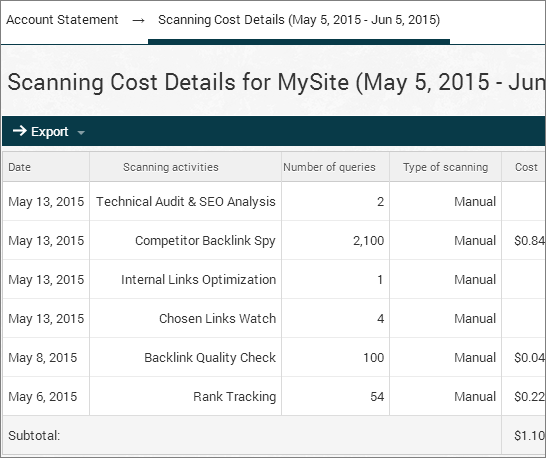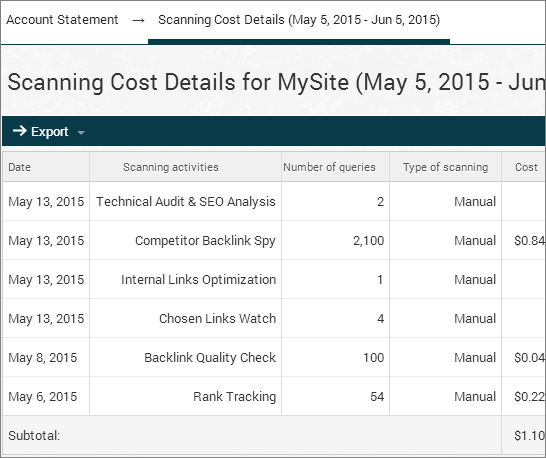 You can now sort the Invoice details report by any column you need. Just click on the head of a column.
If you have not yet tried out our powerful platform with all these great features (and many more!) tools, sign up for free now.