Web CEO Update: We Work to Save You from a Boring SEO Routine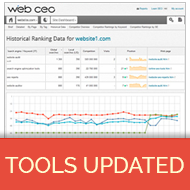 A few lines to inform you about what is new in Web CEO Online. A Demo Project to show off the capabilities of the Web CEO tools, subfolders can now be added as individual projects, a big Keyword Research tool update, a new "Learning Board" widget, enhanced customization of the Web CEO interface and PDF reports, plus improved automatic reports emailing.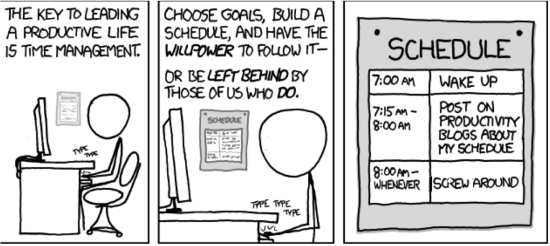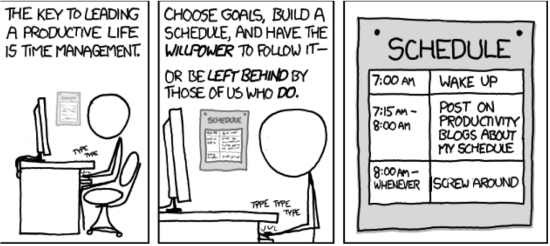 Add Project Wizard
Getting acquainted with the SEO tools is now easier with the Demo Project that shows all the tools in action.
A new user is asked if he or she wants to add a Demo Project when first using the Add Project Wizard. To add a Demo Project to your existing account, click the "Add Project" link in the project selection menu and go to "Scan limits, notes & other options."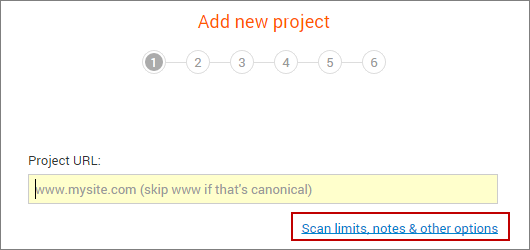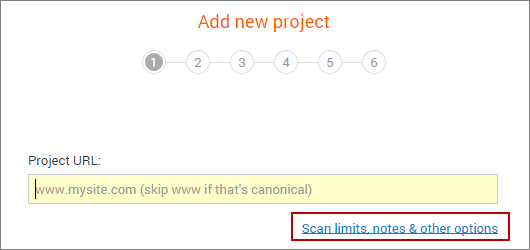 To manage SEO for large sites you can now add the subfolders of a domain as individual projects and work on them separately (international corporations asked us for this because they often host the foreign language versions of their websites in subfolders). All the Web CEO tools will treat a subfolder as a separate domain if you specify this.
Hot tip: You can add one of your subfolders as a "competitor" to spy on links pointing to it or to retrieve the keywords Google assumes it is optimized for.
Keyword Research
For your convenience you can now specify what data you want to see in the Keyword Research tool reports. Go to the tool's settings and check the options you need to analyze keyword effectiveness.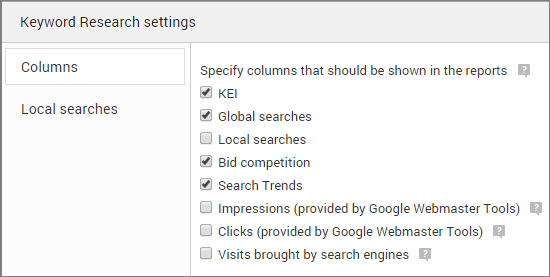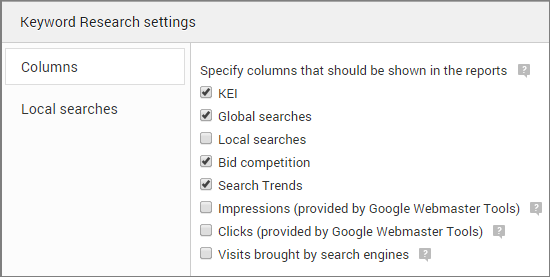 When exploring your keyword niche, enter all the keywords you can think about separated with a comma to get more suggestions. The keywords you enter will be highlighted.
Web Buzz Monitoring
To refine the search you can use quotes to find an exact matching keyword phrase, and a dash (e.g. -keyword) to exclude all results that include that word.
PDF Report Branding
Report customization has become more advanced with a WYSIWYG-editor for Web CEO interface as well as the PDF cover page description.
Client Reporting
You can drag and drop items on the list of reports for scheduled emails so you can change their order in the emailed PDF or CSV files.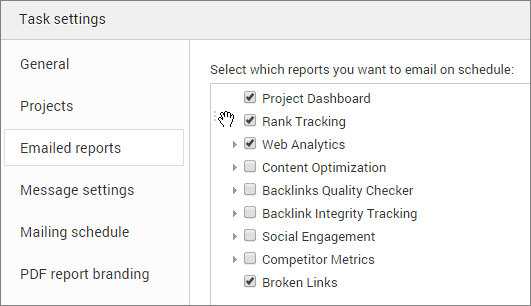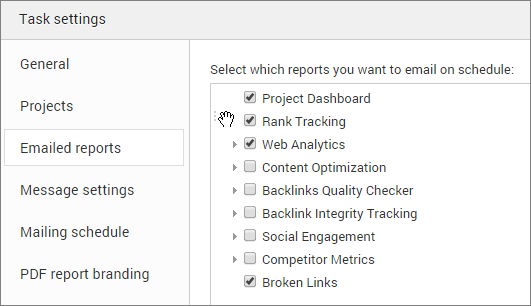 On the 'Mailing schedule' tab of the Task settings you can specify the time the reports should be emailed. To specify your time zone, please, go to My Account –> Account Settings –> Time Zone.
Learning Board Widget
A plain widget with a WYSIWYG editor can now help you create instructions and user-guides. It is now available both in the Project Dashboard and Tool Summaries. HTML tags, embedded video and images are supported. You can add as many copies of this widget as you want.
Note that the content you add to this widget will be available to all projects that are configured for a specific widget set.
We are going to keep improving the Web CEO Online tools. To use the best SEO tools, sign up for a Web CEO account (no credit card needed). We're always listening. If there's something you'd like to see in WebCEO Online, please, let us know.