WebCEO starts its Quarantine Chronicles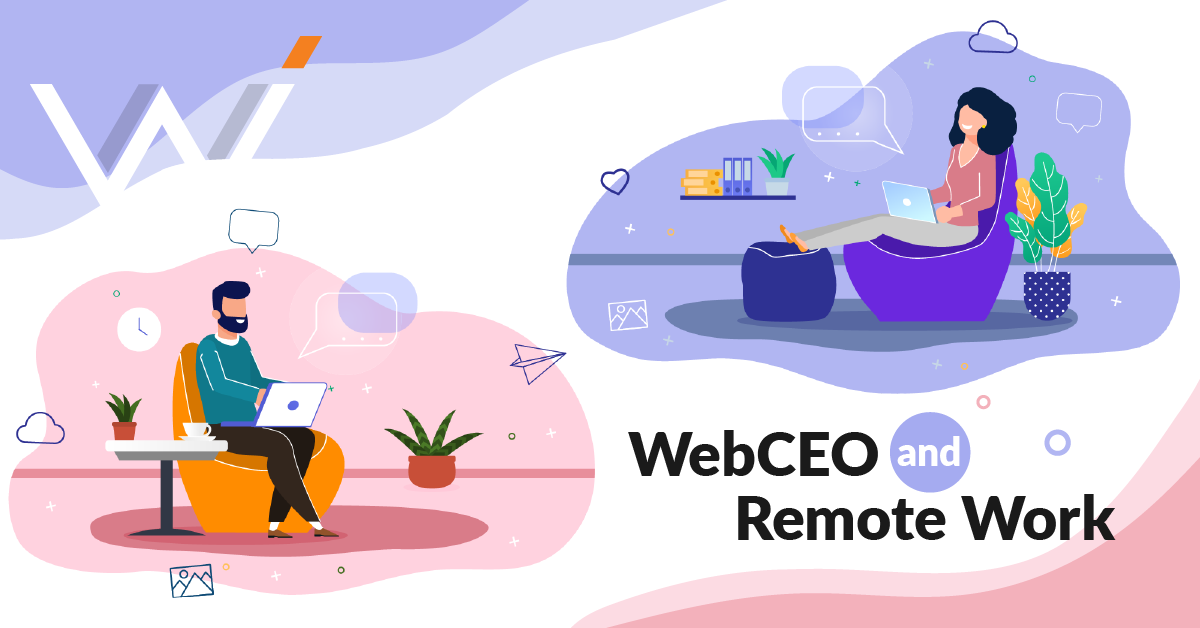 It's all about remote work!
Hello to everyone who is stuck at home on quarantine. We're in our bunkers as well. In a few weeks we will miss our desks and team members really bad.
A heartfelt greeting to all our users and blog readers!
WEBCEO WORKFLOW UNCHANGED
We are officially announcing that our workflow will not change at all! Well… from now on we will not be able to throw a candy into one of the monitors to attract the attention of our designer, copywriter or a programmer, but everything else will stay as it is. We will eat those candies instead.
Even though we are still trying to get used to the new work environment, the work itself can't wait. We have even more tasks to finish, problems to solve and content to create. We are working 25/7 and I wish it were a joke! How did this happen – we can't understand! Our low-key plans to sleep at least 15 hours a day have been ruined, but despite this we are positive and productive!
SUPPORT HOURS UNCHANGED
Our working schedule is the same:
7:30 AM – 7:00 PM UTC, London
2:30 AM – 2:00 PM Eastern Daylight Time, New York
Monday through Friday
We will not change anything in the established order of things. All of our departments will work as earlier, adhering to habitual routine, getting distracted only by our beloved cats, dogs and food. Our Support Angels will always be by your side to provide you with needed assistance and help you solve any problem!
TRAVELS TEMPORARILY BANNED
WebCEO won't be at any SEO conferences for a few months. We'll meet again soon enough.
It's recommended to all our workers not to leave their homes with no need to and refrain from any kind of unnecessary movements within the city, as we are concerned about their health and wellbeing.
SOFTWARE RELEASE SCHEDULE UNCHANGED
Nothing will change in the schedule. Our R&D Department is working uninterruptedly to bring you new features and tools for successful SEOing on time. Stay tuned for more updates! We have a lot of ideas up our sleeves.
REMOTE WORK WITH WEBCEO
Remote work is not easy because it's tough assigning tasks to your team members. For this situation, WebCEO has the Task Manager feature. With this, you will be able to assign tasks to your team members without long face-to-face or chat talks.
You will be able to create tasks, set deadlines for specific missions, choose between existing projects if you have more than one, and point out the assistant tool with which to accomplish any task. There will be a chance to leave a description to specify all the details for an assignee. If appropriate, you will be able to provide information about the quantity of man-hours needed to finish a specific kind of work.
On the other hand, assignees will be able to stay in touch with a team leader by changing the status of their tasks, thus informing their chief about the phase of execution.
If you are a newbie to this feature, you can use the Library of Tasks provided by WebCEO.
PLEASE STAY SAFE!
Thank you for your attention, guys! Stay strong and healthy. Eventually, everything will be alright.