A Step by Step Guide to Social Media Optimization. Part 3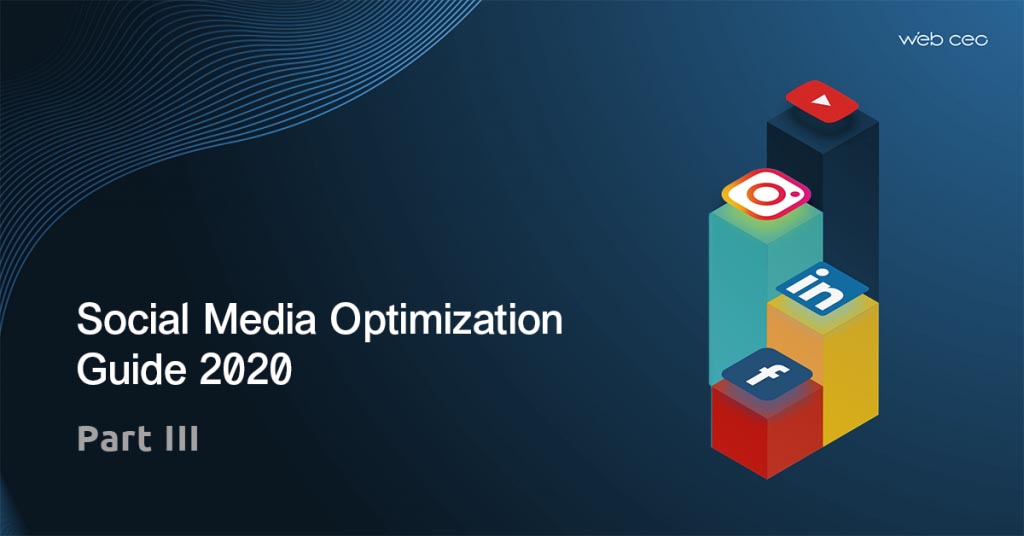 Part III: Track Your Success
We've come to the last but not least part of our social media optimization journey. Today you will learn how to analyze the results of your social media optimization campaign and what instruments you might need for this task.
TRACK YOUR SUCCESS
Step #1: How to Track the Results of Your Social Media Campaign
[ Quantify your success with Social Analytics Tools ]
Social media marketing ranges from "somewhat effective" to "very effective" for businesses.
Your results will come in figures. Real success comes in high figures.
A lot of statistics for business accounts are provided by social media platforms in the form of APIs. Through WebCEO or stand-alone social media analytics tools, you can access these data pipes. You will need to analyze percentages, graphs, and diagrams. The advantage of using tools is they offer a coherent investigation and control over your performance on multiple social media platforms starting from the research steps and going straight to the gathering of results.
Let's learn some of them:
1. Buffer
Buffer is a platform where, apart from analyzing the results of your content promotion, you can publish on major social media platforms. You will get access to the following helpful features:
post writing and planning: write posts and add them to a calendar to control the timing and campaigns dedicated to special events on specific platforms;
posts an "achievements" analysis: get stats on the quantity of new followers, engagement rate, unique reach on Instagram, Facebook and Twitter, etc.;
collaborate with your team: if you work on a team, you will get the necessary elements for building a convenient working environment for team members; sharing the responsibilities will become significantly easier and more effective;
communicate with your customers: start a conversation with interested customers, reply to their messages, sort them by tags and folders, give your team members the right to take part in specific conversations.
2. BuzzSumo
BuzzSumo will lead you through the whole process of promoting on social media. Research, planning, content creation, results analysis; cooperation with influencers will no longer be a tough mission.
pick up what is trending now and follow the newest ideas: analyze the freshest content on the Internet by different locations and time of release. Build a clear picture of who you can attract and surprise new users with;
analyze the essentials: get a list of formats your audience might be most satisfied with and find out why your competitors outrun you;
find your influencers on Twitter, Instagram and Facebook, analyze their performance by different metrics; you will have an opportunity to examine the influencers who work with your competitors and identify their strong and weak sides.
Sprout Social will help you organize your working process and make it easier, helping you and your team act in rhythm.
Sprout Social provides everything a user needs for research, analysis, planning and publishing. You will be able to manage your publications: create drafts, schedule them and add to a corporate calendar, administer several platforms simultaneously and assign specific team members to particular tasks.
Sprout Social creates all the conditions for efficient work with messages. Your team members will be able to hold conversations with customers as soon as a team leader gives permission. You will receive reports on your social media performance.
4. TapInfluence
If you are going to work with influencers, this platform is totally for you. It will help investigate influencers who are popular in your niche by keywords and their performance. Get a full profile on a person you would like to cooperate with: age, gender, location, education, etc. Influencer's history on social media, his or her insights and revenue you could get after the cooperation – these will be outlined for a user to help choose the best representative for a product. You will find a top-notch influencer for your business.
A free SEO tool provided by Google will be helpful if you don't know what keyword to choose between several variants: it will demonstrate how popular these have been through time. This tool will also show you recently trending keywords, stories and insights.
If there are other tools for social media performance analysis, then why do I need the WebCEO Social Analytics Tools? – you might ask.
First, WebCEO puts everything in one place. This is significantly more comfortable than switching between different types of statistics on different websites and applications.
Second, WebCEO not only shows you statistics, we analyze the statistics for you and determine your weak and strong points.
Third, WebCEO helps you spy on your competitors.
All you need is to create content. WebCEO will care about everything else, for example:
WebCEO's Web Buzz Monitoring Tool will show your mentions on different blogs, news sections and tweets. You will see the headlines of articles, the time of their publication and a link to a source and its name. Regarding Twitter, you will be provided with the list of tweets you are mentioned in, plus the number of their retweets and likes.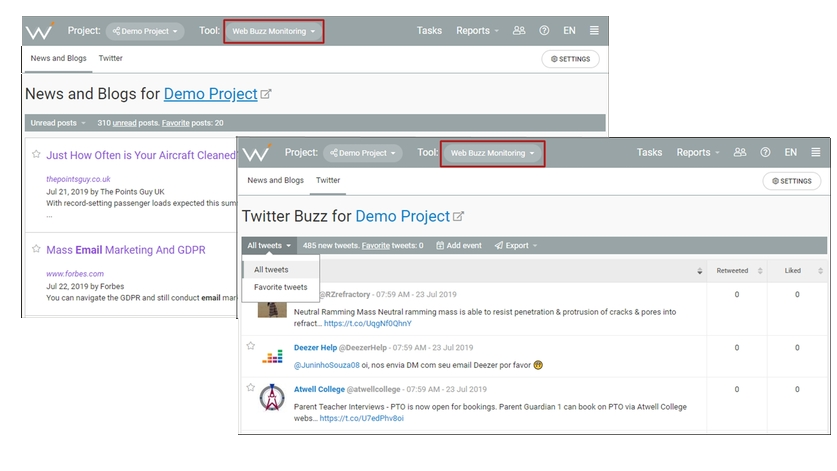 WebCEO's Social Engagement Tool will tell you everything about your Facebook and Pinterest performance:
The level of engagement on Facebook with detailed data concerning likes, shares, and comments;
The total number of Pinterest shares;
Your competitors' citations in comparison with yours;
Your social traffic in terms of the number of sessions, average bounce and conversion rate, the number of completions and their monetary value.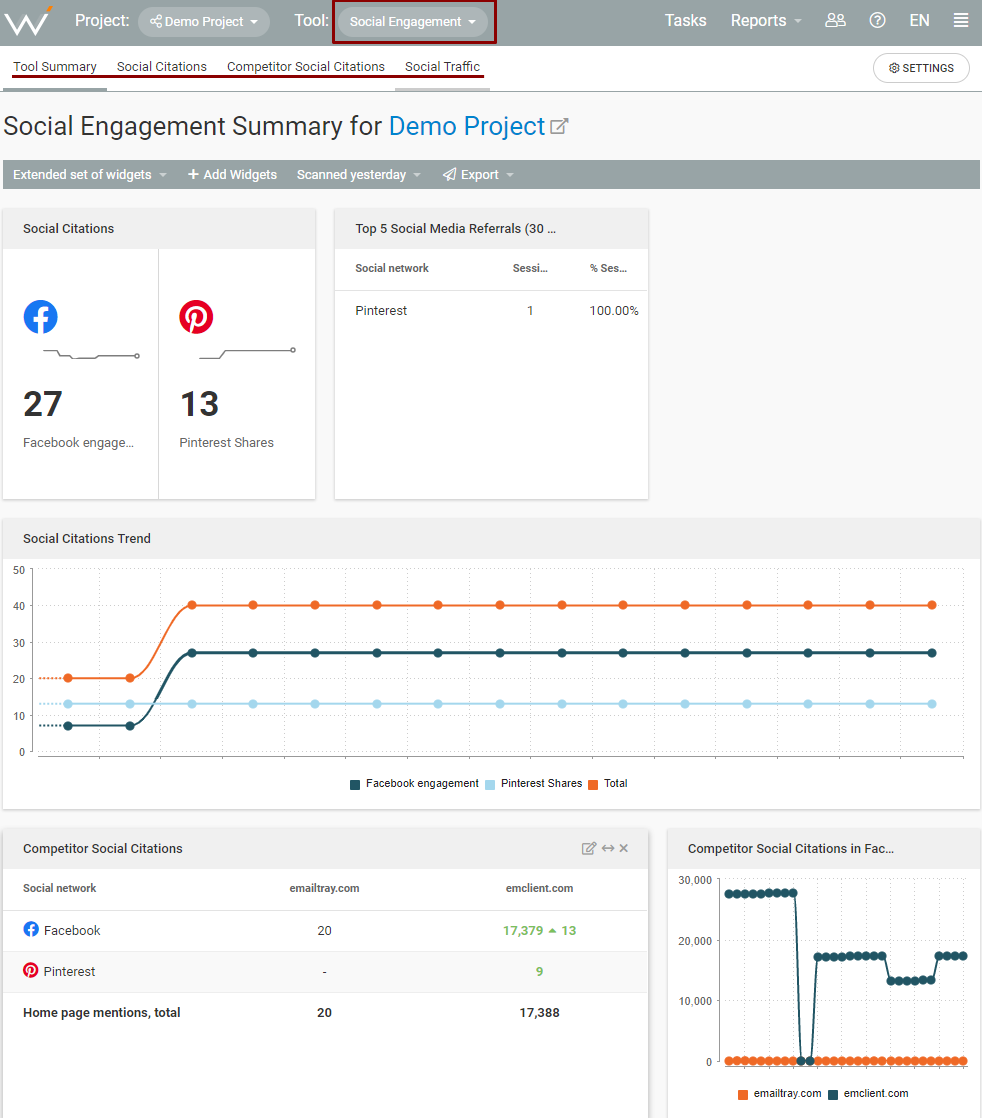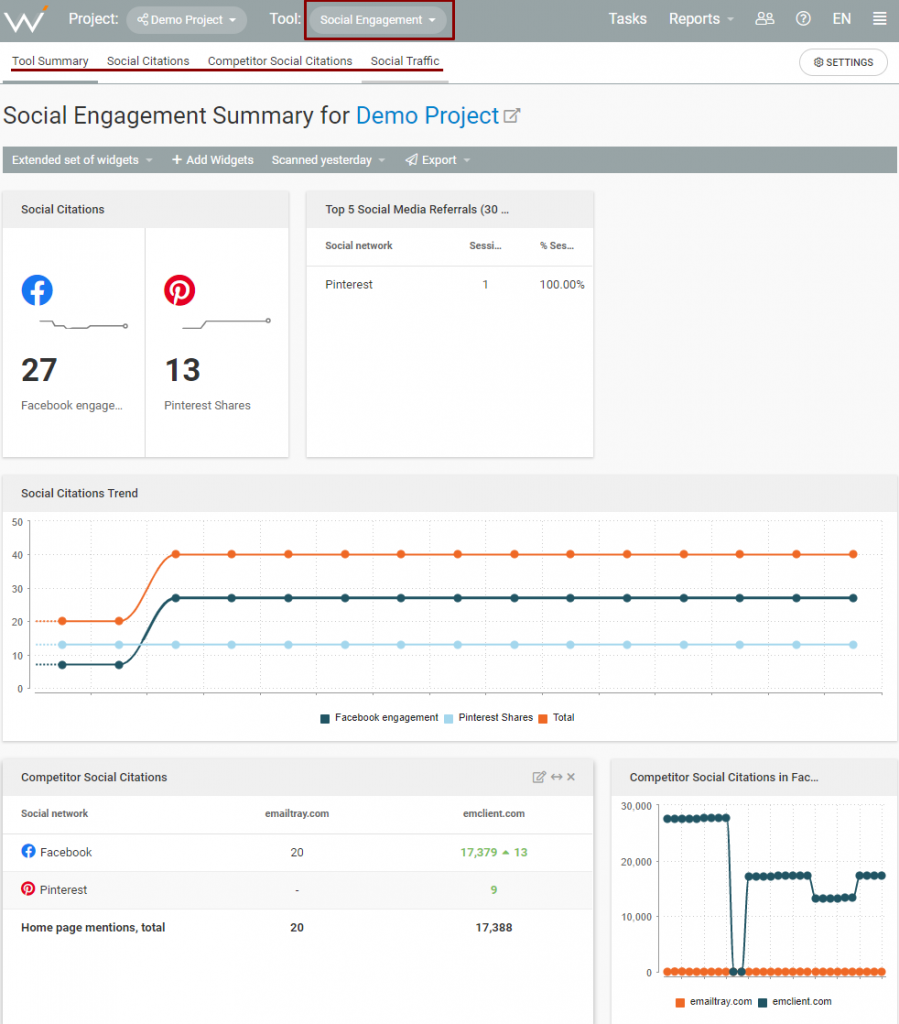 WebCEO's Facebook Insights Tool takes the data from your Facebook account to present it in the most comfortable way. Using this you will be aware of:
Your competitors' Facebook engagement level: reactions, shares, and comments on their Facebook pages by day;
Your page metrics by chosen periods of time in comparison with previous results: likes, feedback, organic page reach, level of post engagement, and the number of clicks on them;
Page demographic.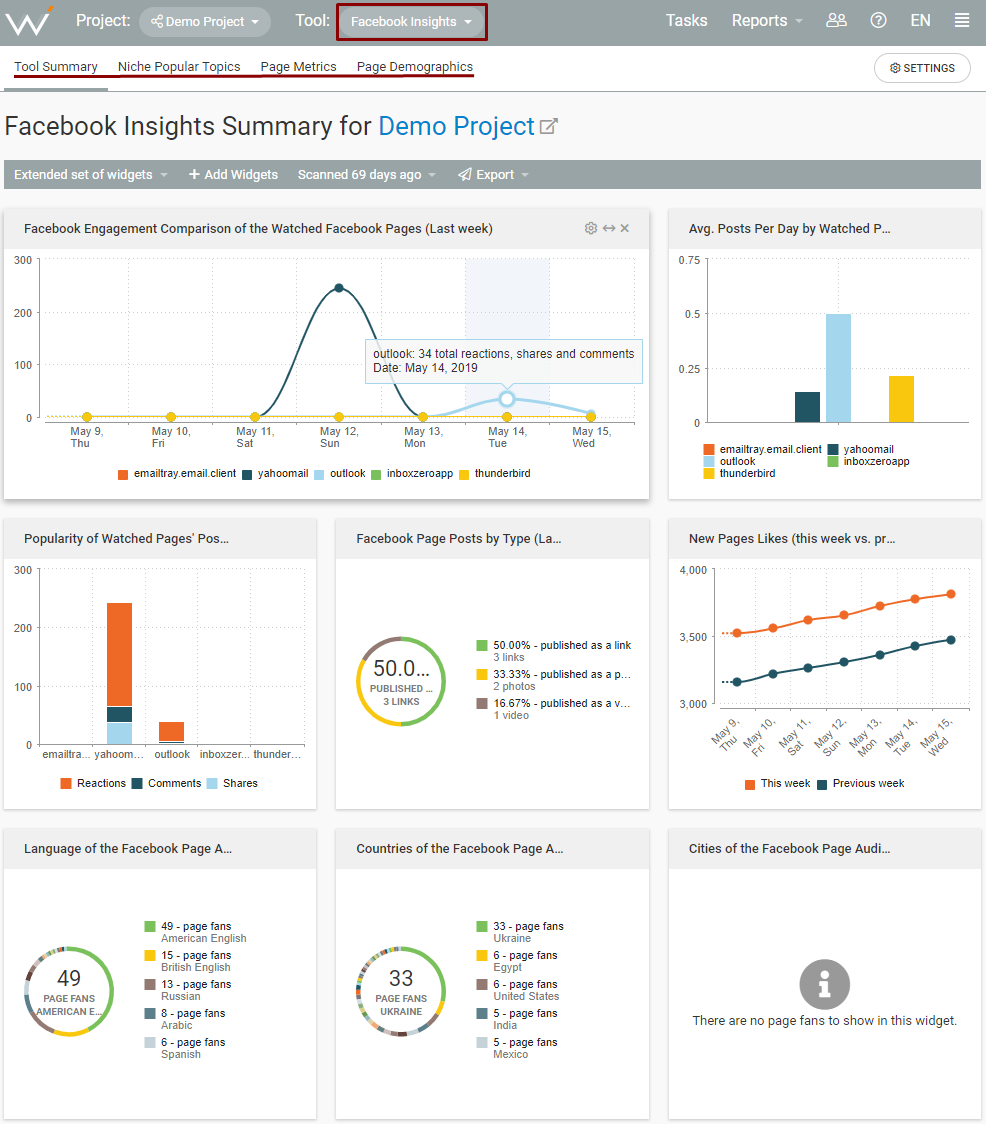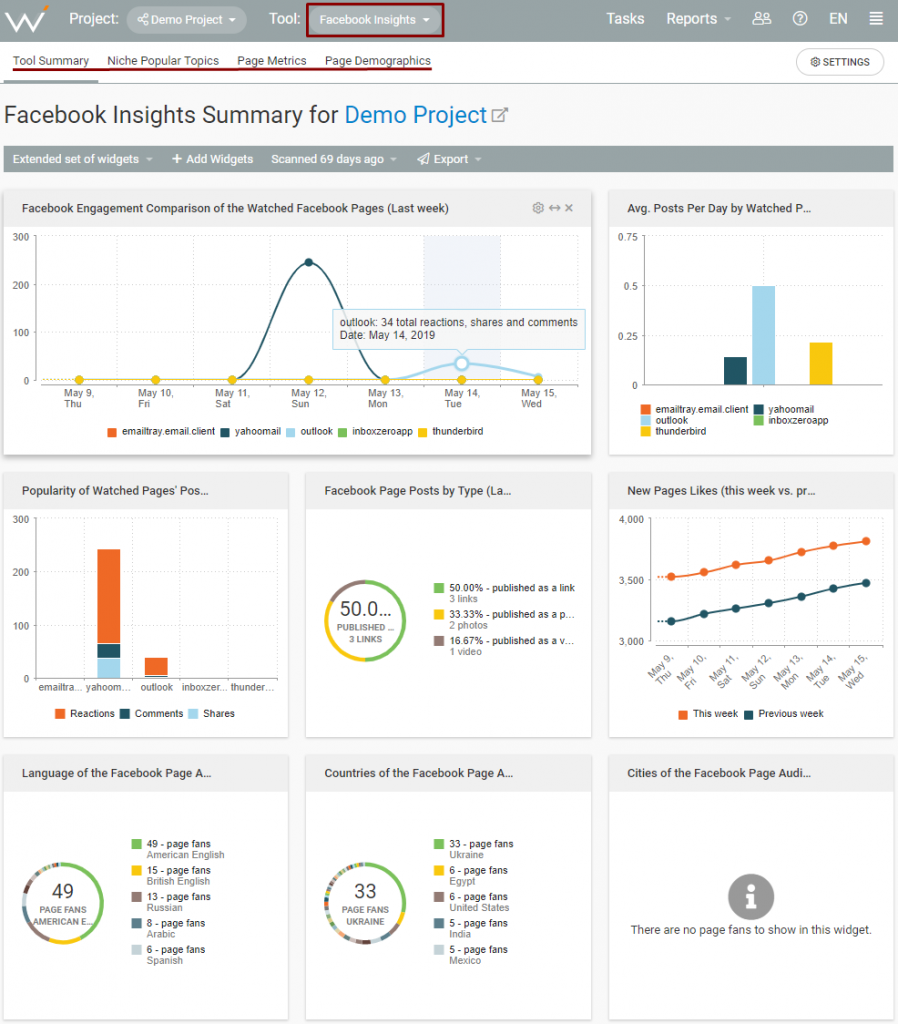 To learn all this data without traveling between websites and tabs, start scanning on WebCEO and we will present you with everything at once.
No need to thank us; we are happy to do this for you!
Step #2: What Are the SEO Benefits of Social Media Marketing?
[ Learn what you get when your website performs well on social media ]
Social media has become an essential part of SEO, even if search engines were not measuring likes and shares on various platforms (Google does this). You will help your website grow significantly because your traffic should increase to become 25% of your total traffic if you use social media.
You will build your reputation. Social media can make you popular as soon as you go there with viral content. Give this a lot of quality, thorough research, and build your material using expert thought processes and real evidence. Write as well as you can and present your work to a relevant audience. A great job will be rewarded and lead to great results.
Why is this worthy of any attention?
If you are respected, you are linked to. Your words, your work and you yourself will have some value in the eyes of your niche audience. And here we smoothly go to the next benefit.
You will get backlinks. Not directly, because of the NoFollow aspect of links posted on social media platforms, but with the help of "mediators". For example, you will promote your content or its extract on social media platforms. People will go to your website, if you attracted their attention, read your stuff and decide to share it on their websites. As a result, your domain authority will rise. However, always check your backlinks! Toxic or spammy links will cause harm to your website and rankings.
Use WebCEO's Backlink Quality Check and be aware about the value of the links leading to your website.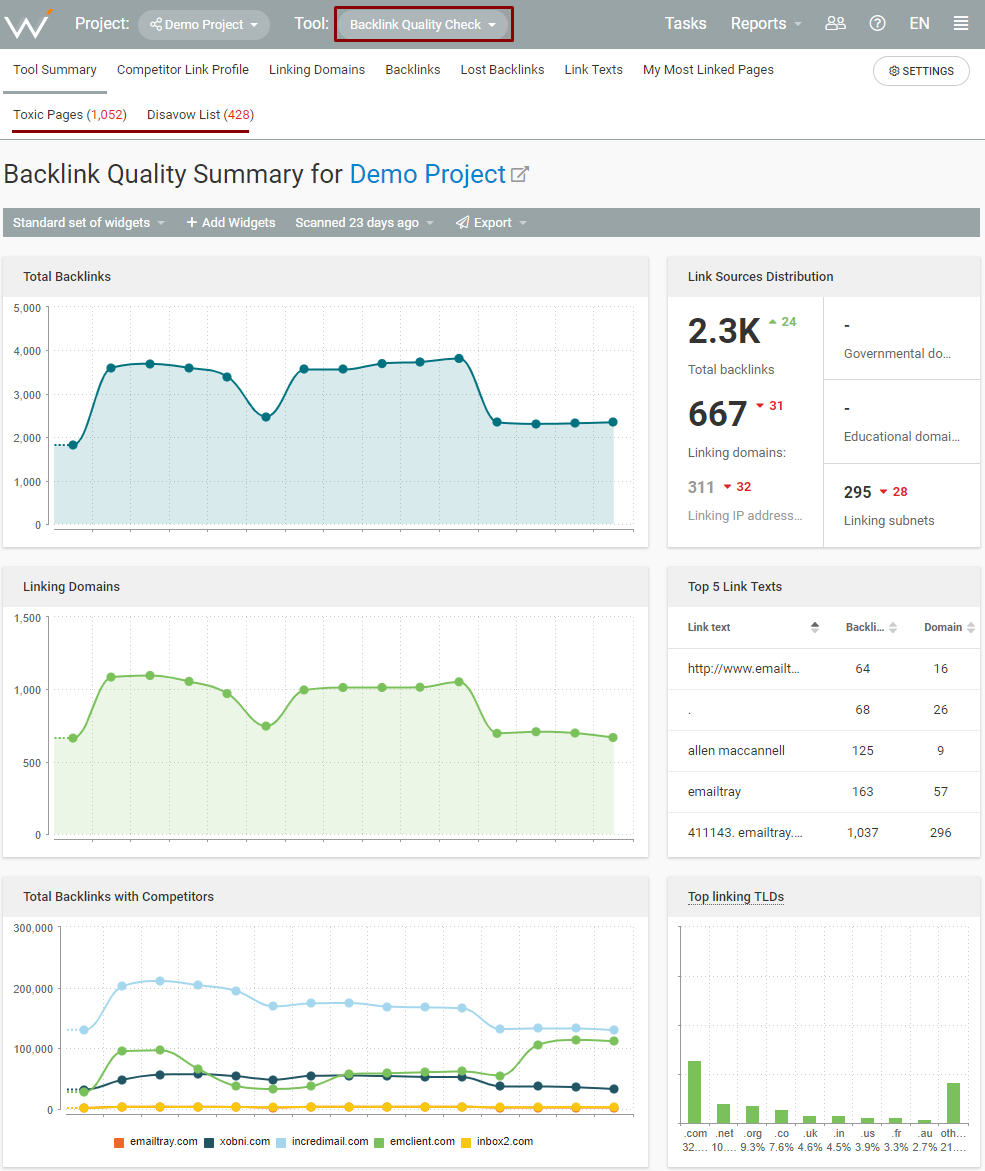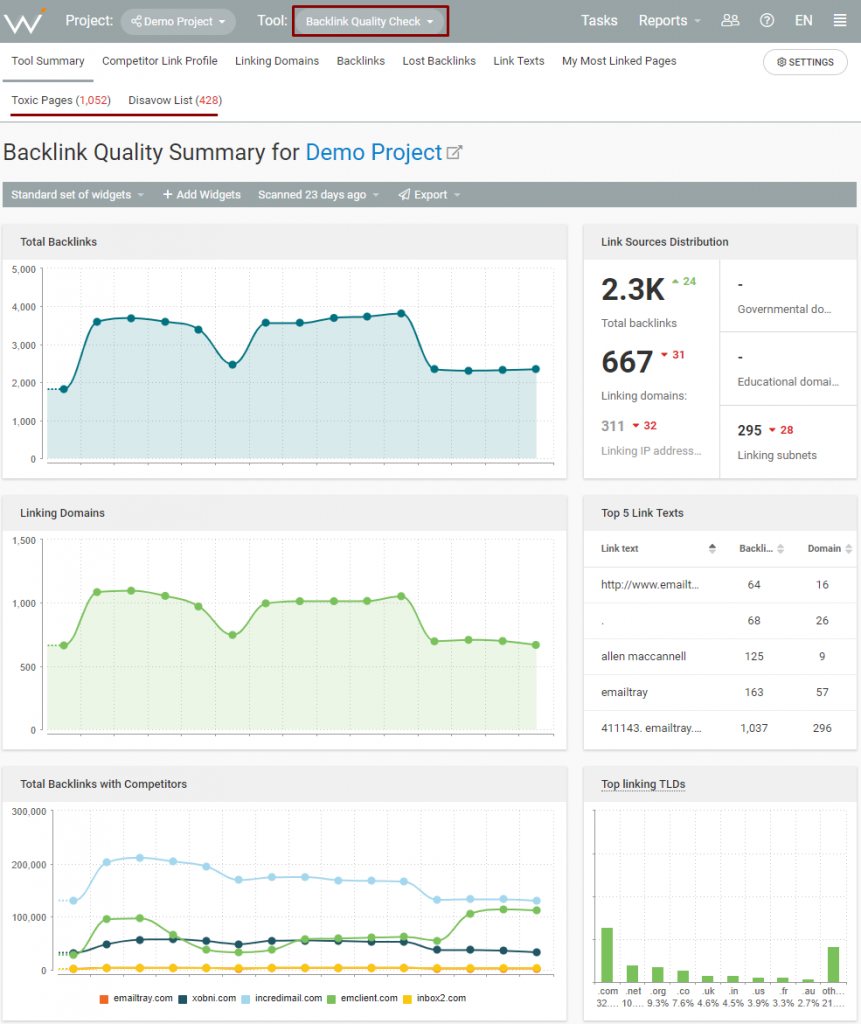 IN CONCLUSION, social media platforms are among the most powerful instruments for marketing. The benefits you will get should easily be worthy of all the effort you are going to put in. If you still don't use social media professionally, it's high time to start doing this. Begin your journey with WebCEO's Rank Tracking Tool, identify your competitors and build up a proper marketing strategy for your future success.