An Israeli SEO Agency Success Story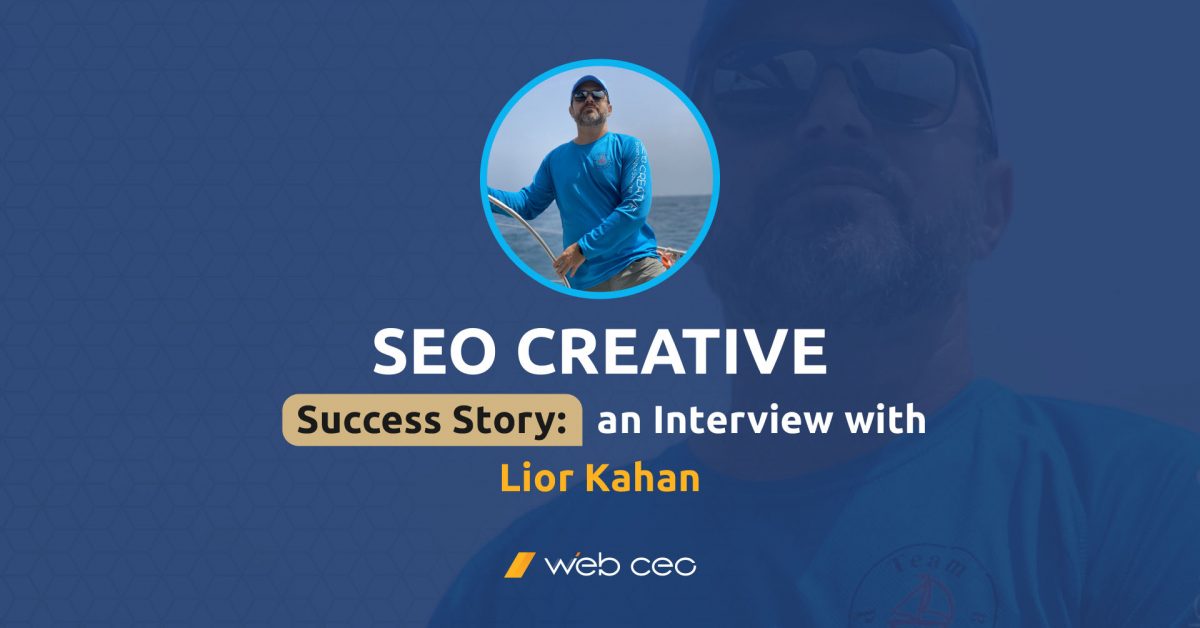 Please welcome Lior Kahan, Founder and CEO of SEO CREATIVE, a partner in several digital ventures, and a lecturer and consultant to companies and organizations in the field of digital marketing and advertising.
We can't change the direction of the wind, but we can adjust our sails to always reach our destination.
Lior works with big retailers and tells us how WebCEO helped him in SEO missions.
Allen MacCannell: Hello Lior. It's great to have you with us today. Let's start with the basics: how long have you been in the SEO niche and what challenges did your Digital Agency face?
Lior Kahan: Shalom Allen. I was delighted to become a part of your interview series. I've been a marketer since 2000 and an SEO leader since 2006. SEO Creative was established in 2010 and, since then, the biggest challenge for us as a Digital Agency has been to keep all teams as up to date as possible technologically. I started using WebCEO five years ago. The reason to change the SEO tools provider was pretty simple. I was looking for "one system to rule them all". SEO projects are built from a tremendous number of tools and expertise. To be an expert you must catch up with all the digital evolution in general and with Google tools in particular. Luckily, WebCEO combines it all.
I was looking for one system to rule them all. To be an expert you must catch up with all the digital evolution in general and with Google tools in particular. Luckily, WebCEO combines it all.
A: We are happy to see you satisfied. Now, share some words about your company please.
L: SEO CREATIVE is an advertising agency that develops smart web marketing solutions from the strategy stage, to practice and measure the effectiveness of digital activities.
A: A lot of big agencies go for the international market. Some of them concentrate on specific territories. Do you serve clients in your area, or do you cover clients from different locations?
L: We serve global and local companies where the headquarters are based in the US, UK or Israel.
A: How does WebCEO help you with your work?
L: When I started using WebCEO I felt right away 'the WOW impact'! My employees were able to start working with very high standardization and specific work methods. Tasks such as keyword competitive analysis which integrate many research tools become very accurate and easy to handle. Tasks such as tracking site performance metrics, like search engine rankings, have become clearer and more frequent. I adjusted the tasks and reports to fit my philosophy for SEO as well as create complex work plans for each of my projects and employees.
The monitoring and reporting system provides transparency, which is highly valued by our clients, and greatly facilitates the professional management work of my SEO and Account Management teams.
A: You have been using the WebCEO tools for 5 years so far. How exactly did WebCEO help your SEO team save time and money?
L: As I said before, we were looking for a system to rule them all. And your company has given this to us. The capability of WebCEO to cover a lot of fields and efficiently work with different tasks without needing to use other tools was exactly what we needed. Also, your reporting system deserves praise.
A: You mentioned SEO reports. Could you please tell us more about your relationship with them?
L: Transparency and collaboration are fundamental values in our company. WebCEO's reporting system allows us to tailor the reports to the dimensions and requirements of our customers and share them easily.
A: Have you tried other SEO platforms? What was the decisive factor that made you choose WebCEO?
L: Yes, before WEBCEO was fully functional in our company, we used most of the Google tools as well as tools such as MOZ, ahrefs, Screaming Frog, semrush, A1 and many more. We still use many of these tools but on the margins because the WebCEO system provides us with an umbrella solution that integrates many of them and thus also saves us time and money.
A: What are your top 3 most used WebCEO tools?
L: The most used WebCEO tools are Keyword Research, Technical Audit and SEO Analysis. I get to see the websites I promote from all possible directions and adjust the work plans and work method that I have developed with my teams over the years
GET INTO SEO CREATIVE'S UPS AND LIFEHACKS
A: Our readers like inspiring stories and examples to follow. Can you tell us about your most recent success?
L: One of the biggest retailers in Israel for cellular phones, accessories and gadgets has been active since 1994 and offers an insane variety of products and services. They started working with us, on their website SEO performance, six years ago and since then:
1. the organic traffic growth, year to year, has presented a 140% increase (with no increase of SEO expenses)
2. organic SEO-related traffic is now 49.33% of the website sales turnover
3. their website has come to be their most profitable branch
Here is one month's worth of Traffic: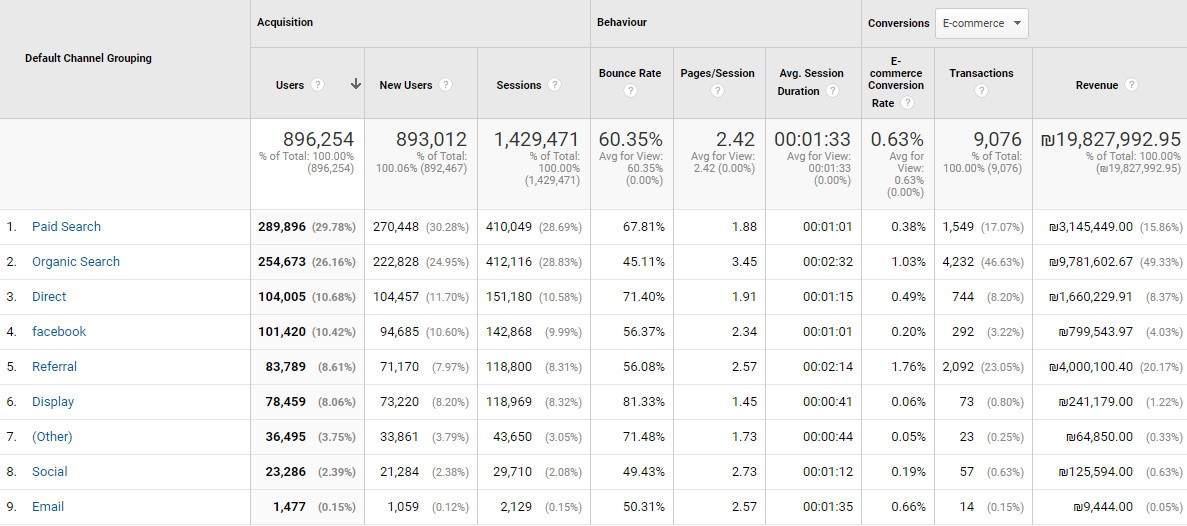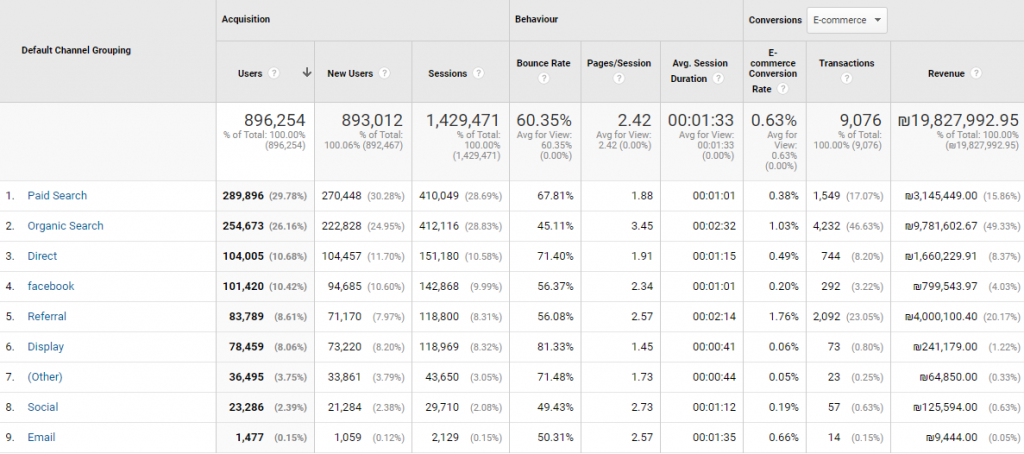 A Competitor Comparison report helps us analyze our efficiency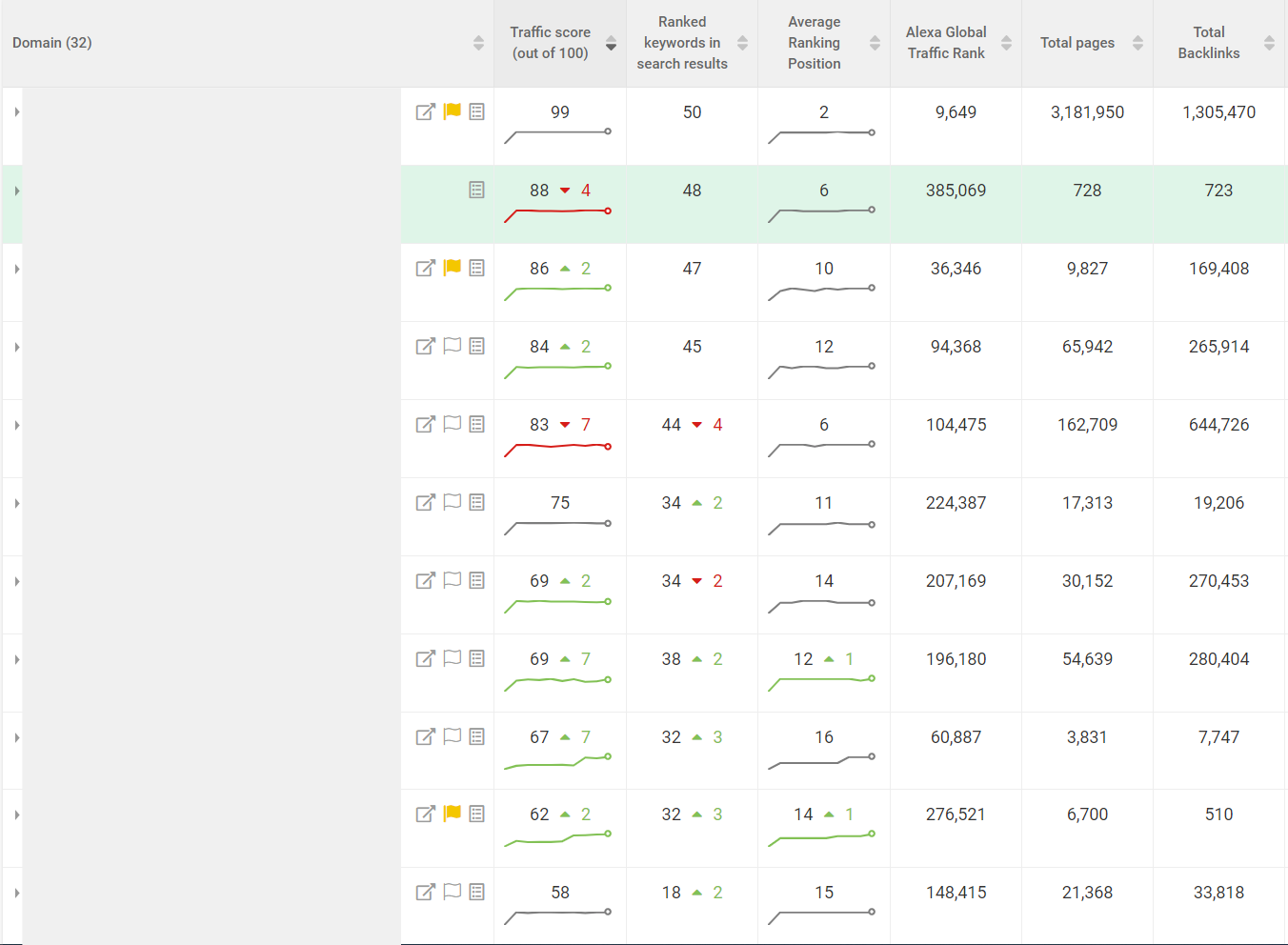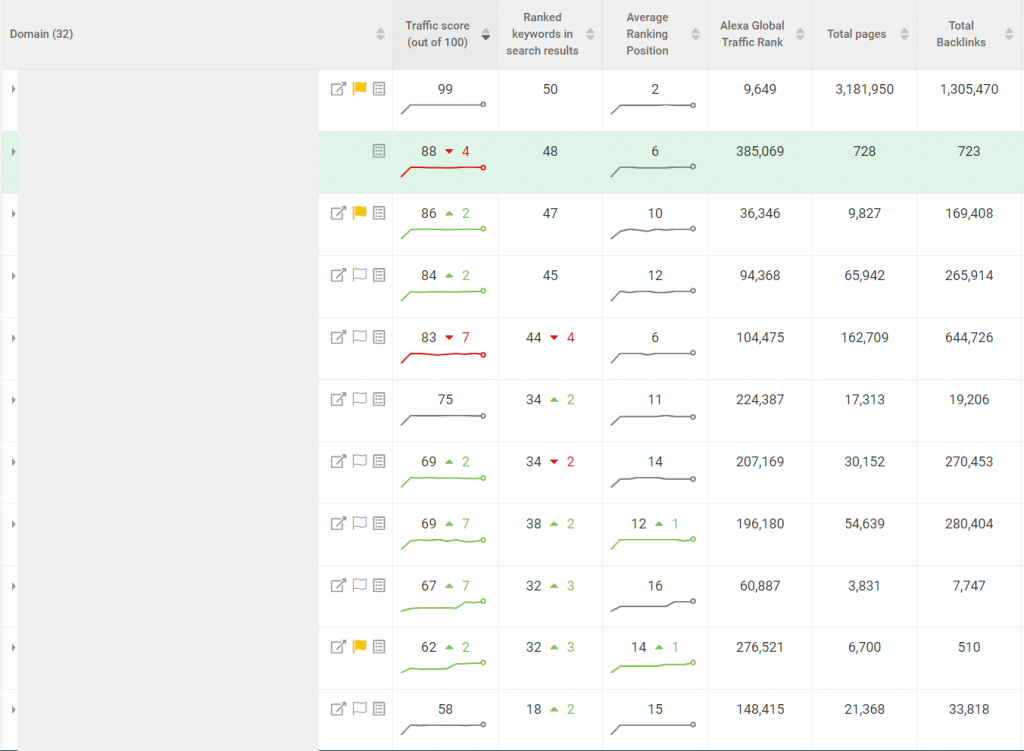 A: I think many companies would envy such results. Our sincere congratulations on your success! When you work on specific projects, which SEO tasks eat up most of your team's time?
L: Employee management, creation of regulated work processes, systematic and meticulous tasks. Most time-consuming tasks have not been an issue since the moment I implemented the WebCEO system within the company.
A: Are there some SEO hacks for gaining high rankings and driving traffic to a website that you can share?
L: Systematic work practices are the only way to see a steady growth in traffic.
The User Manager and User Role Manager helps control the work: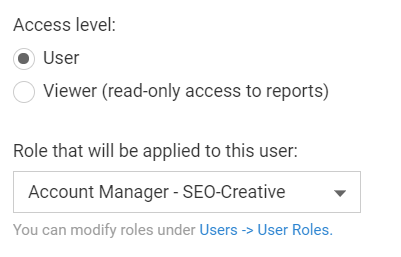 The Scan Limit Profile helps control the cost: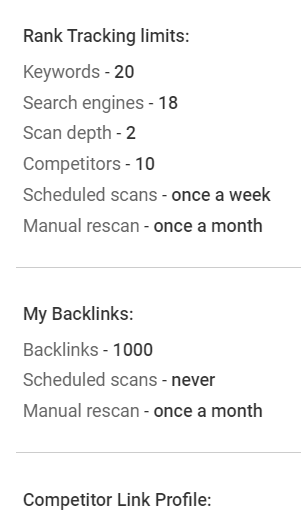 A: Thank you for contributing your time to this interview.
READ MORE: