Dangerous Competitor Finder + More Features to Refine Your SEO in 2017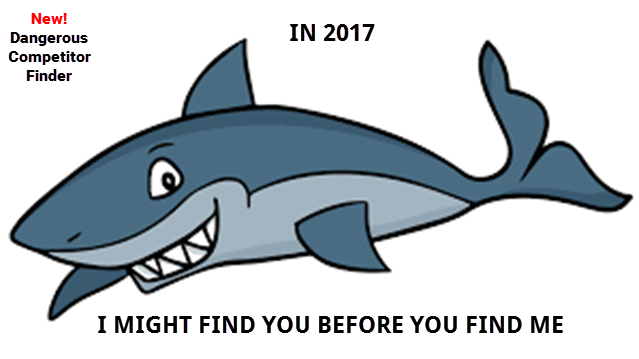 Traditionally, at the end or beginning of a new year, we at WebCEO, look forward to our to-do list and check off the key features and improvements that have been released the year before and how they can help our customers in going forward. Without further ado, let's have a look at the most significant WebCEO updates from 2016.
The Dangerous Competitor Finder
Now you can smell your competitors like a shark smells blood in the water with the help of the Dangerous Competitor Finder report. Thanks to this new report added to the Rank Tracking tool, you don't have to waste your time on guesswork anymore. You can easily discover and monitor competing websites for a grouping of specific keywords in targeted search engines that you have specified in your Rank Tracking tool settings. This tool helps you improve your search marketing strategy and keep an eye on the search engine visibility of your most dangerous competitors in order to discover in which search engine results and for which keywords exactly you lose to your organic rivals. Once you get a list of your organic competitors, click on the glass icon to open a drill-down report showing keywords for your site and your competitor in organic results.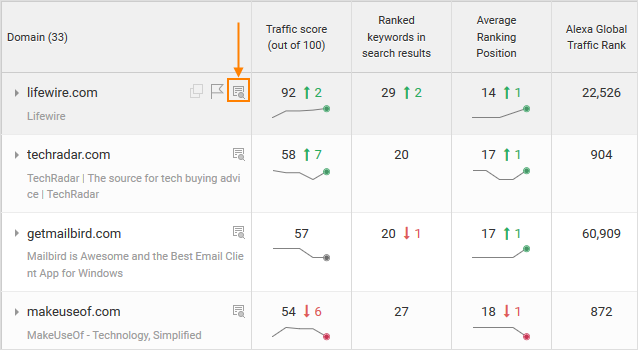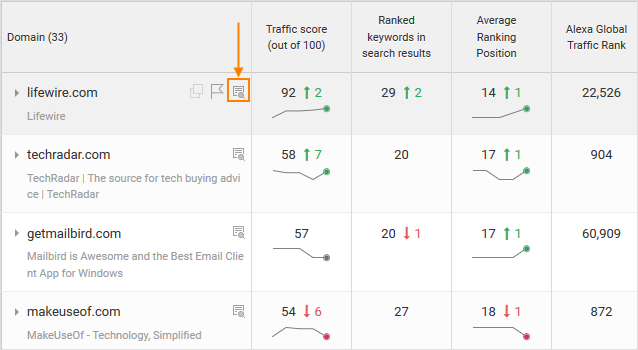 After the detailed analysis, you can mark the most dangerous competitors with the help of the flag icon in order to add them as an official competitor for tracking in other reports throughout our SEO platform.
Sign up now to dive into your most dangerous competitors list in order to stop them from eating your traffic.
Task Management Tool
In 2016 we built and released a long-awaited feature for SEO teams and DIY practitioners that helps to organize and structure a team's SEO workflow. The mission of our task manager is to make the SEO workflow for in-house SEO teams or individuals easy to structure, track and complete. When we talk about time-management for SEO projects, there are a lot of problems most SEO teams and DIY practitioners face:
Misunderstanding between team members of SEO goals and the needs of various types of businesses. Small business SEO differs greatly from enterprise and ecommerce SEO.
Inability to track the progress of SEO tasks up to completion.
Inability to set deadlines for particular tasks and for an overall project
Lack of integration with SEO tools that are needed for completion of this or that SEO Task
SEO projects progress blindly because of a lack of reporting on task performance
The WebCEO Task Manager module helps to tackle these problems and manage all of your projects from one easy-to-manage dashboard within which you can plan a project's promotion in detail and track its progress.
Here are the key benefits you can get with the WebCEO Task Manager:
+ Automated SEO Workflow on Each Promoted Website. You or your team will be provided with 3 ready-to-go SEO plan templates. For small business owners who promote their business themselves, there is the DIY SEO promotion plan. For SEO agency stakeholders and teams who provide SEO services, there are the Basic and Advanced SEO promotion plans.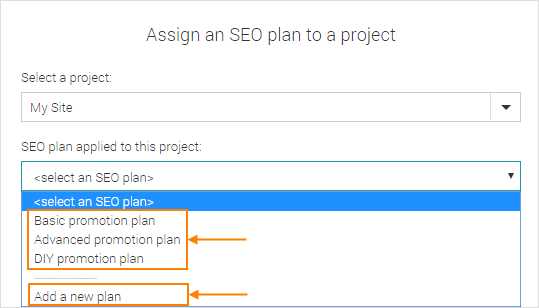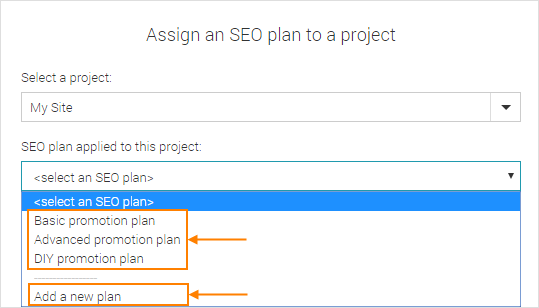 + SEO Tools Integration to Assist You with Successful Task Completion. Most of the tasks provided in the SEO promotion plans are tightly integrated with indispensable SEO tools which will help you streamline the SEO workflow without wasting your precious time looking for such tools.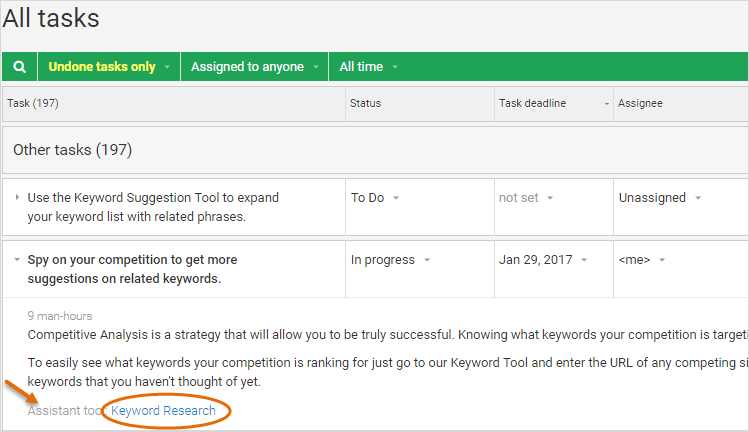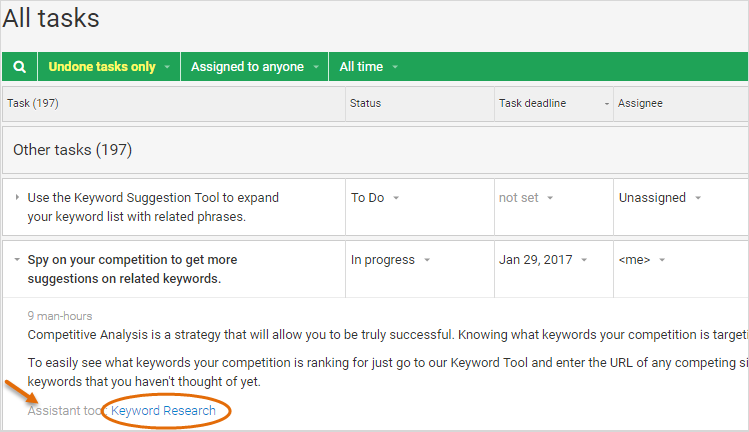 + Effective Time Management for Each Team Member.  Declutter your multiple SEO routines for large SEO projects, delegate work to your team members and keep things under control easily. You will be provided with an intuitive dashboard-based interface that helps you and your team keep track the progress of tasks and their deadlines.
+ Keep Your Customers Informed of SEO Progress. The Task Management module is powered with reporting capabilities for effective communication between team members and the proper demonstration of your results to end clients.
Sign up now for effective collaboration and management of your SEO projects.


Among the other important but less noticeable updates of the WebCEO SEO platform are the following:
We've added a new Lost Links report in the Backlink Quality Check tool. All data on lost backlinks has been moved to the Lost Backlinks report. It includes backlinks missing since the previous scan and links, which weren't found by our bots.
We've added a new AMP Presence Check-Up, which shows if a landing page has an AMP (mobile optimized) version or not.
We released an up-to-date Semantic SEO Strategy 2017 guide that gives you free access to the most trending aspects of SEO along with actionable how-to's. The SEO recommendations are backed up by the most helpful SEO tools hand-picked by our editors.
We wish you a productive year and we will do our best to make your SEO projects easier to manage.