Four W's That Will Make You a Professional SEO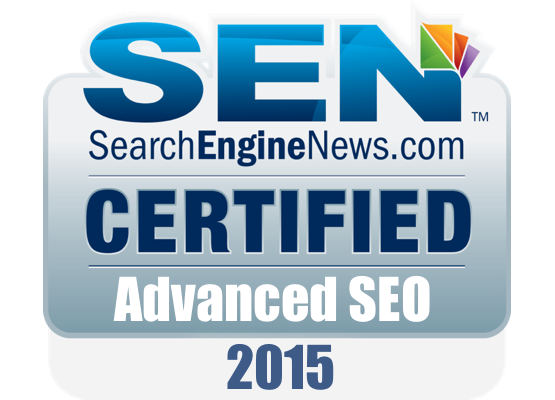 What
Successful SEO is a matter of constantly synchronizing ALL Advanced SEO Strategies while harnessing the changes in ways that create an advantage for you and, most importantly, discarding old strategies that could get you tossed into the penalty box.
As a provider of a comprehensive SEO platform we are eager to substantiate our tools with up-to-date SEO knowledge and certification.
That is why we've partnered with SearchEngineNews.com to create the Advanced SEO Certification Course, that starts on March 23rd.
Beginning on Monday March 23rd you'll be learning the latest strategies for:
Microformats
Video & Image Optimization
Next Generation Link Building Strategies
Google Penalties
and more.
Who
The course is conducted and coordinated by John Heard and Casey Markee.
John Heard is one of the best SEO trainers in the world. He's the head of the Search Engine News research department and the lead technical writer. Along with Stephen Mahaney (SEN & Planet Ocean founder), John is THE original researcher on the SEN team.
Casey Markee is Planet Ocean's Lead SEO Consultant (since 2004) and a San Diego SEO expert practitioner (since 1998). When Casey isn't unwinding Google penalties for clients or contributing content to SEN, he's doing SEO consultations at $750-$1000/hr. It's a privilege having Casey teach a section of this course.
When
Five Sessions over Two Weeks.
Four LIVE 60 minutes Training Sessions with Q&A
(typically a 45 min presentation, followed by 15 min Q&A which may run a bit longer)
PLUS an Entire One Hour LIVE Session dedicated to 100% Q&A
Time of Day
Sessions begin sharply at: 3pm ET / 2pm CT / 1pm MT/ Noon PT
Week #1, the dates:
March 23rd, Mon – Session 1 – Advanced SEO Strategies: John Heard
March 25th, Wed – Session 2 – Google Penalties: Casey Markee
March 27th, Fri – Session 3 – More Advanced SEO Strategies: John Heard
Week #2, the date:
March 30th, Mon – Session 4 – 2015 Link Building Strategies: Casey Markee
April 1st, Wed – Complete Q&A + Graduation Day: John and Casey
Follow this link to register today. Act now because space is limited to just 35 seats and you must register before the end of Wednesday, March 18th to get the discounts. Once you've completed your registration, we'll confirm your participation and be available to answer any questions you may have regarding the course itself as well as the logistics.
Why
The course will be LIVE and held entirely online. That's right; you'll be attending from the comfort of your office or home.
As a WebCEO user, you will get a generous $200 discount.
If you enroll for the course BEFORE March 18th, you'll get an additional $200 Early Bird discount.
Hint: If you are NOT a Web CEO user yet on some reason – be sure to Sign Up for FREE today and get a privilege to use this discount!
So, sign up by Wednesday March 18th to only pay $595 for an outstanding online SEO course taught by TWO top world experts. Otherwise, starting on Thursday the 19th, the price increases by $200 to $795 for WebCEO Members.