Get Reading: Top 8 Internet Marketing Updates for Spring '16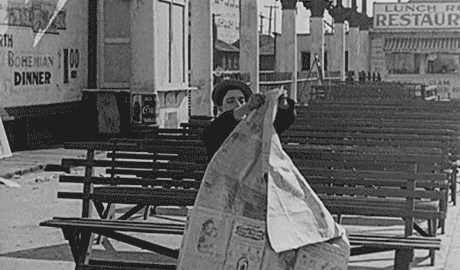 Set aside 10 minutes of your time to read the latest cutting-edge news in SEO, Tech and Social Media that happened this Spring.
Google News
Google has greatly improved its Analytics service. Dated March 9, Google announced a new report in Beta, called User Explorer, which can be found in the Audience section. It provides detailed insight of the number of sessions, bounce rate, revenue, transactions, and your specific goals conversion rate associated with an individual Client or User ID. Once you click a User or Client ID, you get an individual timeline view of this client behavior, including acquisition date, channel and device category, along with the history of activities and interactions with your site or service. The report is a goldmine for those who want to analyze prospects' behavior and improve an overall customers' user experience on a website. Learn from Google about use cases of the User Explorer report.
In May, Google made another change in the Google Analytics reporting features. Google made a deep  integration of its Analytics and Search Console services. Now, if you log into your Google Analytics account, you can find the Google Search Console metrics under the Acquisition tab, as the substitution of the Search Engine Optimization. There are 4 sections in the newly added Search Console report: Landing Pages, Countries, Devices, Queries. The Search Console reports are complemented by additional acquisition metrics like Impressions, Clicks, CTR and Average Position which help to analyze your organic traffic performance more effectively.
At the end of May, Google announced the expansion of ad texts and the ability to bid by device, which will be coming to AdWords platform in the next several months. In the new ad format campaigns advertisers will be allowed to compose:
–  2 headlines with up to 30-character limit for each title (instead of one 25-character limit headline);
–  A 80-character description line (instead of two 35-character description lines).
Will this update result in a higher click-through-rate? Yes! Early figures indicate a 20% increase in CTR.
Mobile Search News
A year ago, on April 21st, Google rolled out its Mobile-Friendly Update, aka Mobile Apocalypse (targeted to the websites which don't give due consideration of such things like responsiveness, mobile-friendly URLs,). One year on, Google announced that starting from May, they will boost the effect of the mobile specific ranking signal in order to bring more relevant mobile-friendly search results.  But this is not the last change made to the Mobile-Friendly Ranking algorithm. According to Gary Illyes, Google will add page speed as a mobile-friendly ranking signal.
Tip for SEO beginners: If you are a mobile device geek and in search for "FREE SEO tools " for your website from your smartphone, be sure to find our mobile-friendly website and service on the 1st page of Google and sign up for a FREE forever plan:).
Bing News
Bing showed dramatic increase of the search market share in April. According to ComScore explicit numbers, desktop searches on Google sites dropped by 0,2%, while searches on Microsoft sites rose by 0,2%. The reason for the change in search market share may be the increase of Windows 10 usage with its Hey Cortana voice search feature. This means that those who bet money mainly on Google should reconsider their marketing strategy and include Bing advertising into their website search engine promotion.
LinkedIn will be integrated into the Microsoft Office ecosystem. The breaking news on Microsoft acquiring LinkedIn for $26,2 billion has caused a lot of discussions. But one thing is clear for sure, Microsoft wants to start positioning itself as a cloud-based software as a service.  In the joint presentation, Microsoft and LinkedIn reveal the following advantages of the acquisition which will make Microsoft users more productive:
Access to an individual user's profile data across all apps and programs, like Outlook, Skype, Office etc.
Intelligent newsfeed that will help users to stay connected with their professional network, industry news and trends.
More intelligent digital assistant (Cortana) at your disposal that will be help you connect the dots between your professional network connections and help you effectively manage your daily tasks and meetings.
Deep integration of the Microsoft Dynamics CRM and LinkedIn Sales Navigator for effective sales management on LinkedIn.
Integration of the LinkedIn Learning hub into the Office programs that will enable users to learn new skills at the right time without having to leave the Office workplace.
Facebook News
Facebook has reinvented itself from a non-profit Social Media network to eCommerce Digital Marketing platform by collecting 500 terabytes of personal data a day and juggling it to commercial ends. Facebook already provides comprehensive targeting options for advertisers, enabling publishers to hit local-specific audiences, retarget website visitor traffic, show ads to lookalike audiences etc. That's seems not good enough for Mark Zuckerberg & Co.
On May 26, the company officially set Facebook ads float freely across the web. It means that if you are not a Facebook user, you will also be shown Facebook ads anywhere on the internet and 3d party websites. It's a game changer for those advertisers who have non-Facebook users and want to retarget them outside Facebook.
Facebook introduced Facebook 360, a new option for publishers to upload 360 photo and videos. Moreover, Facebook allows running 360 photo and video campaigns.
We are done! Now it's up to you to start exploiting the new trends we have shared with you in this post:)