Become a Digital Marketing Pro: a Conference in Europe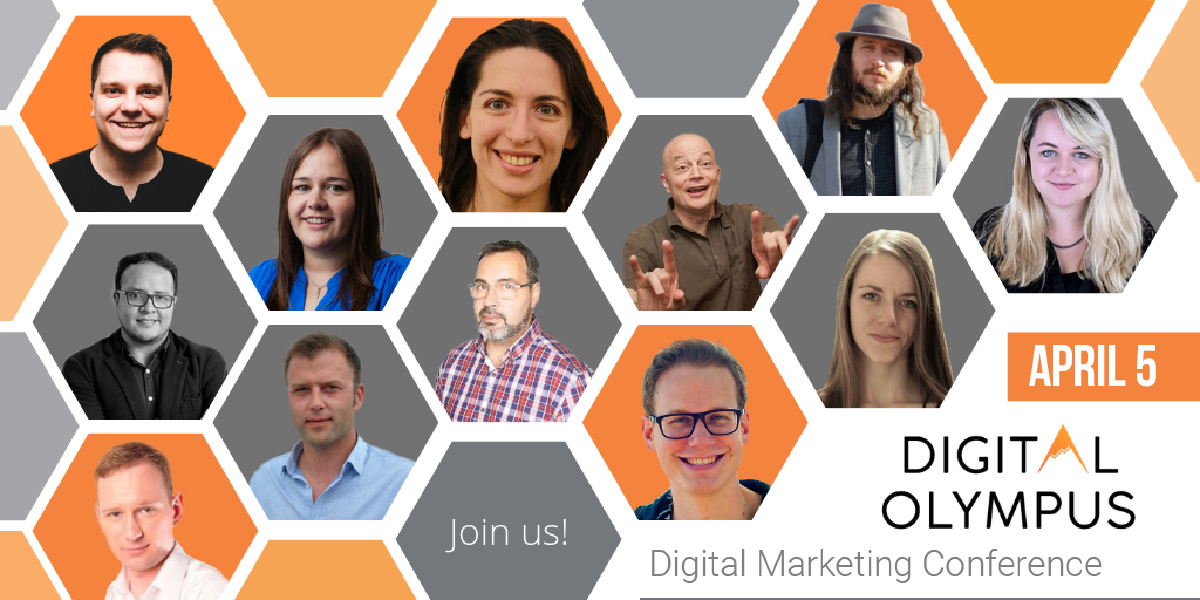 As is the case with every job in the IT industry, once you enter digital marketing, you will never stop learning and improving yourself. If you fail to keep up with the latest trends, what then? You risk getting fired or even going out of business – and who'd want that? We certainly wish it never happens to you.
That's why we have partnered up with Digital Olympus – a digital marketing conference that will be held in Wroclaw, Poland on April 5th, 2019. And we hope you'll attend!
What will you get from this conference? Here's the program:
SEO tips and tricks: how to get your own featured snippets, how to avoid SEO blunders, what are some of the lesser-known growth tactics, and more.
Content marketing hacks: what makes your content convert and what doesn't.
Technical how-to's even a five-years old can understand: migrating to a JS framework, building a perfect site architecture, and more.
Networking opportunities: over 15,000 digital marketers for you to meet, share expertise with and partner up for new project ideas.
And, as a great bonus, hanging out in a beautiful Polish city with a rich history!
If you can't go, don't worry. Digital Olympus will set up a live stream for everyone who can't come, but wants to watch their digital conference anyway. And if you are able and willing to participate in person, book your seat now!
WebCEO users will get an exclusive 30% discount. Normally, the ticket costs 70 euro, but with the discount applied, it will be only 49 euro for you. Don't miss this chance! They'll even throw in a goodie bag for free.
Get your discount in these three simple steps:
1. Go to Digital Olympus and select your ticket type.

2. Fill in your payment details and proceed with the checkout.

3. Enter the promo code: WebCEO30%.
And then you can just start packing for the trip to Poland. Be sure to use that promo code before March 21st.
Ready to learn how to do digital marketing in 2019? Sign up for the conference now.