How to Perform SEO Site Audits with Web CEO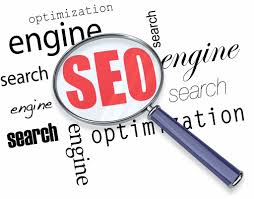 We all know that a successful internet business is all about showing quality. Search engines say only high quality pages should be ranked high. This means your website should have unique informative content, have a great backlink profile, be free of any black hat techniques and bring value to searchers. Searchers in their turn also want to visit websites of high quality. This means your website should be quick and beautiful; there should be no broken links and missing images.
It's hard to keep your website in order manually: links often break, duplicate titles appear, and unintended spammy methods slip into your pages. The best tool to get rid of all the mistakes that decrease your website quality and visibility is the Web CEO Online Site Auditor. It crawls your website and notifies you about all problems found.
The Web CEO Online Site Auditor provides you with:
The "General SE Optimization" report, that shows the quantity of duplicate META tags of your pages, the number of outgoing links on your site pages, the presence of an XML sitemap and robots.txt file, proper usage of H1 headings on your pages, and SEO-friendly or non SEO-friendly redirects.
The "Landing Page SE Optimization" report that shows whether or not you have keyword presence in the TITLE tag, headings and ALT attributes of images, while notifying you about issues such as keyword stuffing.
The "Broken Links" report that searches for broken internal and external links, broken anchors, and broken image links.
Click the image below to download a free guide on how to perform professional SEO site audits with Web CEO.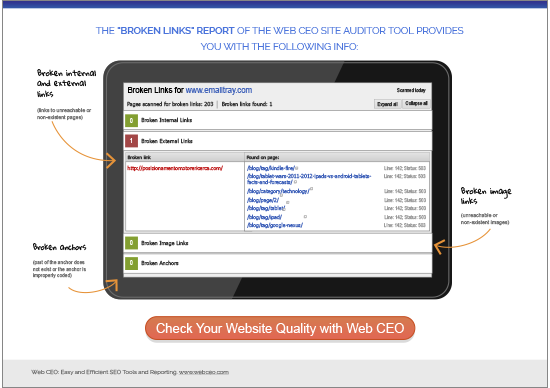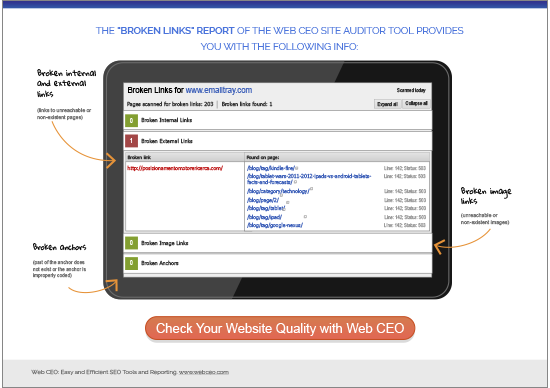 Combine Web CEO's Site Auditor broken link checking and full site SEO analysis with landing page optimization, and you will build a quality website that will rank high and invoke visitor trust. Create your free Web CEO Online account and get rid of issues that are restraining you from high rankings and conversions.