SEO in Brief: How to Use Rel=Canonical Properly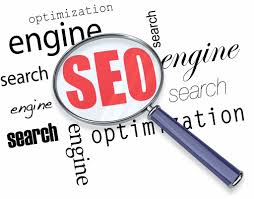 We hope you use the rel=canonical tag to tell search engines what version of duplicate pages (eg. http://yoursite.com, www.yoursite.com) you prefer to be indexed. This tag is supported by all major search engines: Google, Bing and Yahoo. However it's sometimes rather tricky to configure this in a proper way. In this article we put together some good questions about rel=canonical, that have been asked by Web CEO users.
Should I use rel=canonical, if I have several product pages that differ only by a sentence or two (different colors and sizes)?
Yes, we think it's appropriate to use a rel=canonical tag on very-near duplicate pages. For example, do this if you have several URLs with very similar products on them. However, you shouldn't abuse this tag, because search engines may just ignore your tags.
What happens if I put several canonical tags on one page?
If there's more than one rel=canonical tag on a page, Google will ignore all of them.
Should I use re=canonical for articles with pagination (multiple pages for one piece of content)?
In cases of paginated articles Google recommends that you use a rel=canonical tag that you either rel=canonical to a "View All" page or that you use rel=prev/next.
Should I use rel=canonical or 301 redirects?
While a rel=canonical tag and a 301 redirect behave similarly from an SEO standpoint, they serve different purposes. A 301-redirect takes a human visitor to the canonical URL and a rel=canonical tag does not. The canonical tag just tells the search engines what page to use in search results. Humans won't be affected by this. You will use a 301 redirect if you want to permanently consolidate two pages and remove the duplicate page. You will use a rel=canonical tag, if you want to keep both pages for visitors, but only one of them should be considered by the search engines for search results.