How to Boost Your SEO Through Influencer Marketing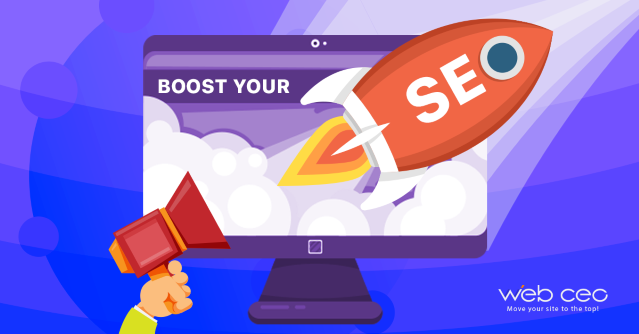 Awareness. Backlinks. Social engagement. Mentions. Organic traffic.
These are all factors that influence your rankings. They're also all results from successful influencer marketing campaigns.
If you're wondering whether influencer marketing can help your SEO, the answer is yes.
What is influencer marketing?
Influencer marketing is the strategy of partnering with influential people in your brand's current industry or location, and/or prospective verticals or locations.
These influencers are well-known and respected within their niche, and have large social followings and platforms of their own. Whether they became popular originally through their use of social media, or they strategically use it now to promote themselves, their fans follow them religiously.
Influencer marketing helps your brand be seen and heard. Trust in brands is at an all-time low. Meanwhile, consumers increasingly trust influencers as much as (or more than) their family and friends. Even if their content about your brand is sponsored, fans are much more likely to listen to it because they admire and respect what an influencer has to say, even if they know that the recommendation is paid for.
Plus, they'll actually see the recommendation in the first place. Influencers introduce your brand to customers who haven't heard of you, or haven't had a compelling reason to learn more if they have.
How influencer marketing can boost your SEO
Partnering with influencers drives greater visibility and sales, while improving public sentiment for your brand. Influencer marketing also contributes to various search ranking factors, like links, traffic, and engagement metrics.
1. Influencers drive backlinks to your website
Google's algorithm runs on backlinks. Link profile, page authority, domain authority, and more link-related factors dominate "top search ranking factor" lists across the web.
Unfortunately, because backlinks from your influencers are paid for, they should be tagged as nofollow links. Even more unfortunately, many short-sighted SEOs then view these links as a total loss, which couldn't be further from the truth.
Nofollow links still drive traffic and social engagement, which have always been important for SEO. They result in clicks, social shares, and sales just like regular follow links do. Plus, even though the influencers themselves have to nofollow their links, the size of their platform significantly increases the probability that others will naturally link to you with a dofollow backlink.
2. Influencers create relevant content around your brand name
Besides, backlinks rarely operate in a silo. Backlinks are often accompanied by a web of relevant keywords, mentions of your brand, and, in the case of influencer marketing, good vibes.
Since SEOs know how important links are to Google, they've found ways to buy links, trade links, and otherwise game the system. In turn, Google has found other ways to gauge the relevance and authority of a website, and determine what queries to rank it for.
One of these is linkless mentions. Linkless mentions are mentions of your brand, unaccompanied by a link. Influencers mention you throughout their product review, on their social media channels, and in other parts of their blog or website. Even if the links are nofollow, Google recognizes these linkless mentions as a veritable "vote" in favor of your website. When those mentions are accompanied by an in-depth piece of content, Google associates that positive "vote" with all the keywords in that content, many of which will overlap with the very keywords you're hoping to rank for.
Over time, the more relevant content published alongside mentions of your brand name (linked or not), the better Google understands what you're all about and what keywords to rank you for. In the meantime, that content will drive organic traffic, searches for your brand, and social shares.
3. Influencers generate social buzz about your brand
Influencers reign on social media. Their promotion of your brand doesn't result in engagement isolated to their channel. It also helps your brand gain more followers, and then subsequent engagement on your own channel.
We all know social shares translate to traffic. If you have influencers create content on your website, and then promote it on their own channels, their fans will re-share it, driving more traffic and even links. That's probably why social has been steadily gaining importance as a ranking factor.
If you're still in doubt that this is more than just a theory, consider this case study. Ray N. Welter Heating Company is a family business in an arguably unexciting industry – heating and cooling systems. They asked local influencers to share their thermostat settings, compiled the responses in a blog post, and then asked the influencers to help promote it. In the two weeks following the publication date, the post received 609% more traffic than an average post does in a month's time (screenshot below), and it became the second most popular page on the site after the homepage. Meanwhile, social traffic increased 634% month-over-month, and the company experienced a lift across their social channels.


SEO strategies for influencer marketing
Feeling inspired? Let's review a few ways you can partner with influencers for SEO gains.
1. Invite them to review your product
Product reviews are an excellent way to build brand awareness and explain to consumers what exactly it is you do.
If you look up "Blue Apron review" in Google, six of the ten results on page 1 are sponsored posts, where the writer was given a promo code, a free sample, or something else in return for the review.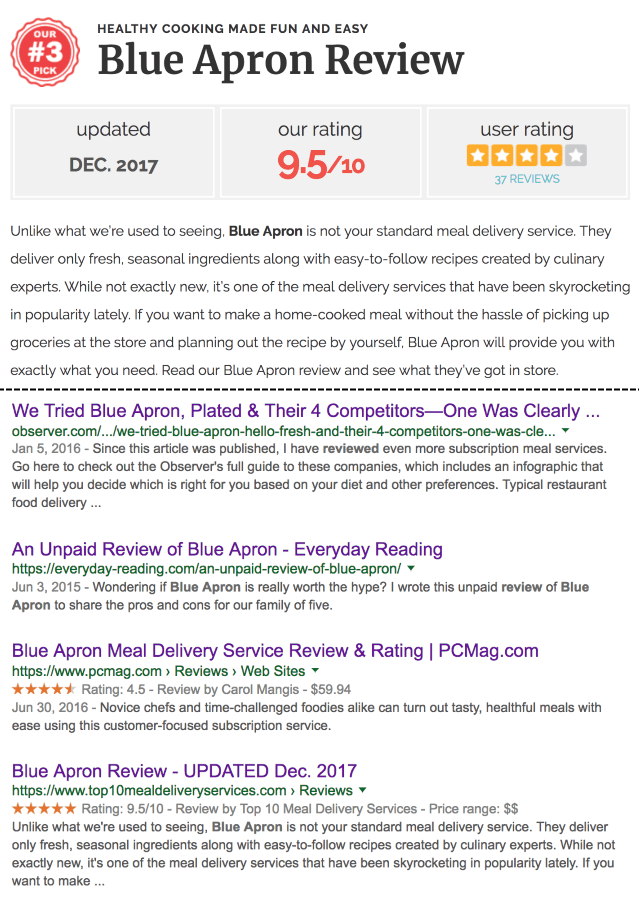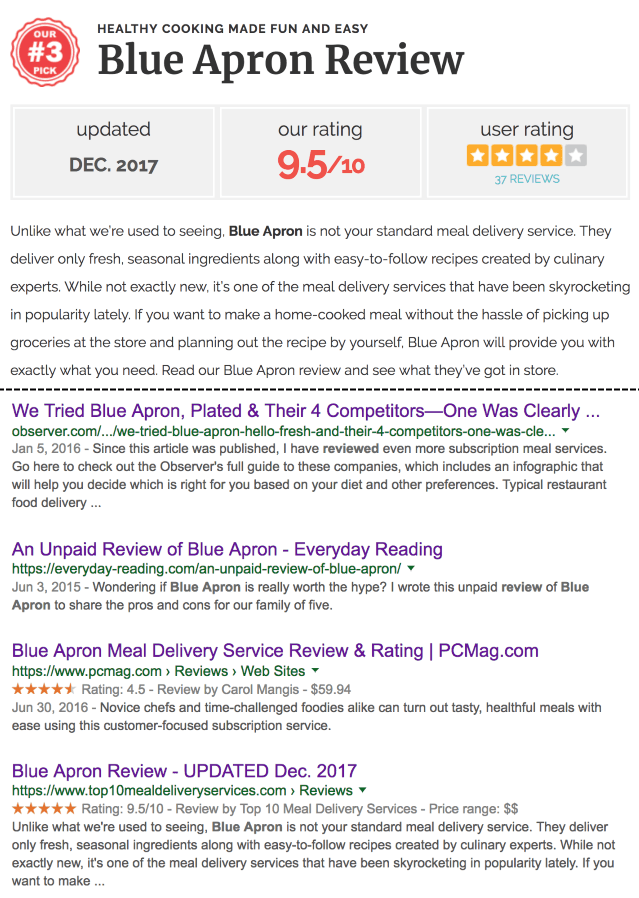 Blue Apron is on to something. Yes, these sponsored links are nofollow, but they drive traffic, and they help your brand dominate the SERPs. And that's a whole lot of keyword-rich, highly relevant content describing what your brand is all about.
Consumers will look to Google for reviews of your brand. Would you rather they read ones written by a friend (i.e. influencer) or foe?
2. Collaborate on video content
You know what else shows up in Google? Videos.
Depending on the query, videos may take up a spot on page 1, and YouTube itself is considered the second largest search engine.
Work with vloggers to develop video content for YouTube. They can include product links within the description, along with keyword-rich information and details about your product and brand (which Google will then crawl and consider in your rankings). Throughout the video, they can add annotations to encourage people to click through to your site.
For example, Lynda.com partnered with YouTuber Jack Douglass of 3.6 million subscribers to promote their online learning platform. He included shoutouts to his affiliate link throughout several videos and always included links with a prominent CTA in the video as well as in the description.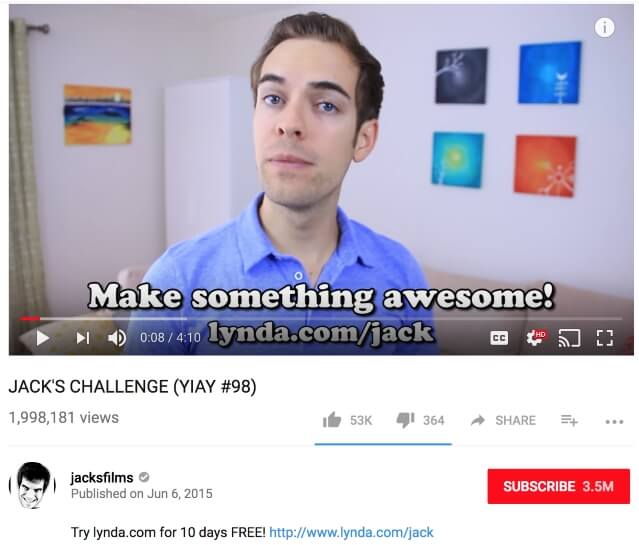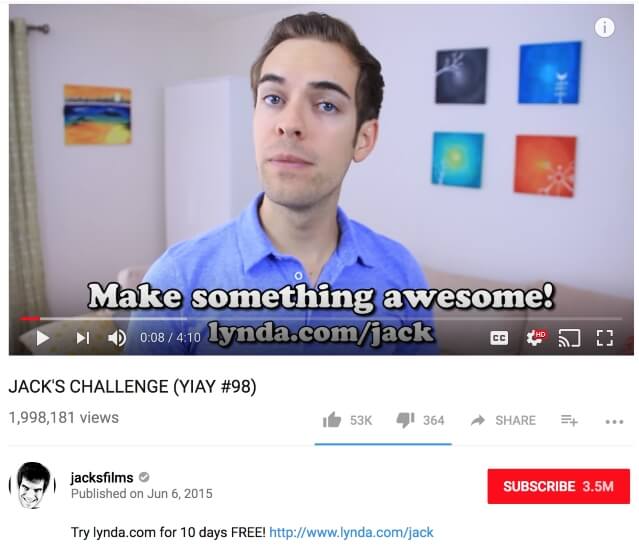 3. Run a contest or giveaway
Ask your content marketing team. It's tough to consistently create amazing content that's utterly amazing and wholly original on a near-constant basis.
This is yet another area where influencers can help. They bring an outsider's perspective, an engaged audience, and a breath of fresh creativity. Brainstorm with them about how to make your content go viral.
One popular way to drive social virality is with a contest or giveaway. Gloria Ferrer Winery partnered with micro-influencers like Erin of Dinners, Dishes & Dessert to spread the word about their annual #GloriousBites contest. They also invited influencers to serve as judges of the contest. The campaign drove 44 million social impressions and over 2,000 clicks to the photo contest on the website.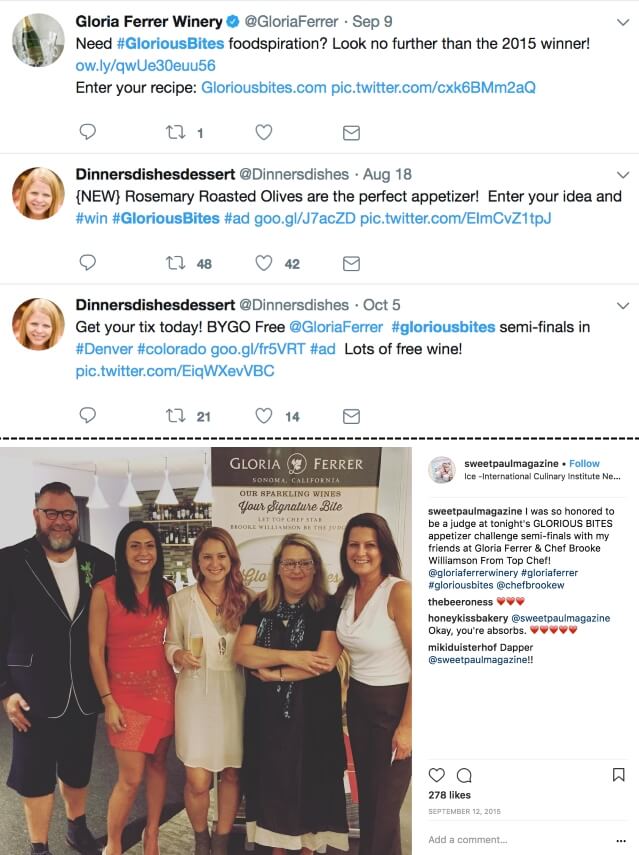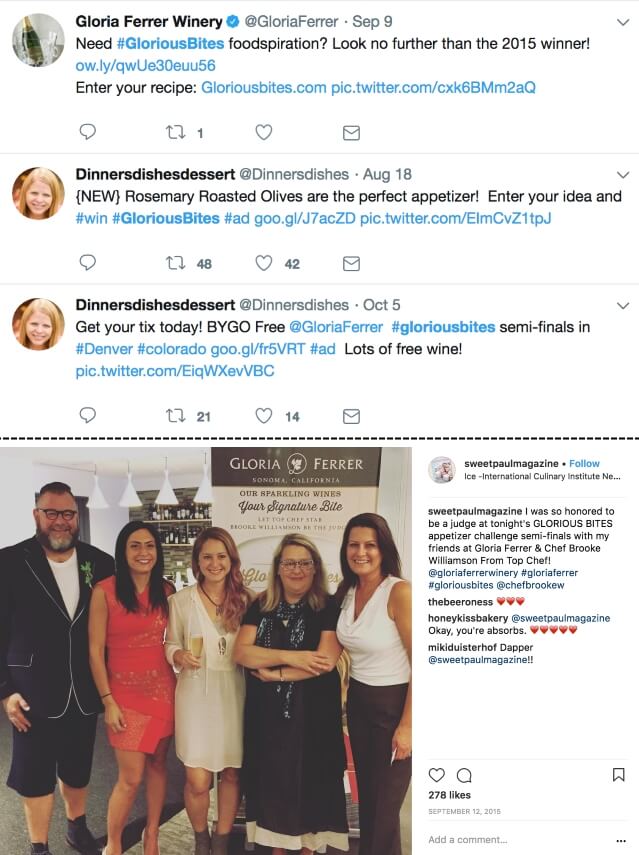 Influence your SEO
Remember, for influencer marketing to positively affect your SEO, you have to work with the right influencers. You want the traffic they send to be qualified, so make sure their audience meshes with your target customer base. Find influencers in different niches and with varying levels of influence to create a diverse profile of positive mentions and links.
The more content there is about you on the web, the likelier your brand is to dominate the SERPs, whether or not the results are all from your own website.
Engage with influencers. Their influence stretches far beyond social media.