Local SEO Basics: How to Pitch Your Business in Local Search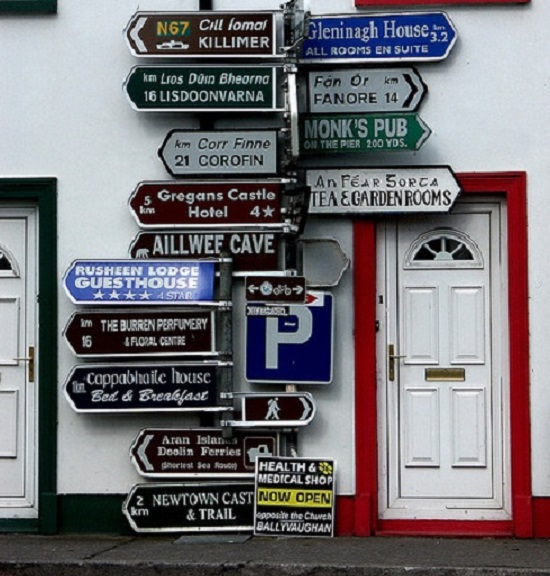 How many customers can you attract with a sidewalk chalkboard? Are you still trying to get more store foot traffic? Then, you'd better rethink your local business strategy and put more effort into local SEO.
Today, local search plays a huge role in the life of any consumer. As more and more people regularly use smartphones, tablets and handheld gadgets, it has become easy and simple to find the right product or service in physical proximity to the customer. The popularity of local search is gaining momentum. According to Yodle, 82% of US consumers use local businesses. What is more, they use them more than national chains.
Local SEO is a complex process. Not only that it is necessary to perform all the usual SEO actions, so you still need to make a new batch of complex SEO measures. Google is constantly updating algorithm configurations to provide the most comfortable experience for users online. However, in reality it creates extra problems for optimizers. To achieve success in the developing world today you should react quickly to the slightest changes. This is especially significant for local search and companies that are interested in it, since this area offers many opportunities for growth.
Submit Your Local Business to Search Directories
After the initial Penguin update, some submissions to spammy local directories seemed to be ineffective or even dangerous. However, high-quality and wisely chosen online directories will help you get more traffic and win additional points from Google in the local race.
It's better to avoid all low-quality submission services as most of them contain and will provide you with toxic links. As a rule, your company should focus primarily on how to get into a handful of really reputable local directories. Make sure that you have a presence everywhere. Open the Web CEO Content Submission tool and submit your site to:
More than 50 reputable local sites and business directories such as Google Places (Google My Business), Yelp, Yahoo Local Listing Center, etc.
Paid directories and shopping search engines
Media Content Sharing Sites
Blog Promotion Sites
PPC engines that do not accept auto submissions
Now you can select where the business is located to submit your project to the local directories and sites.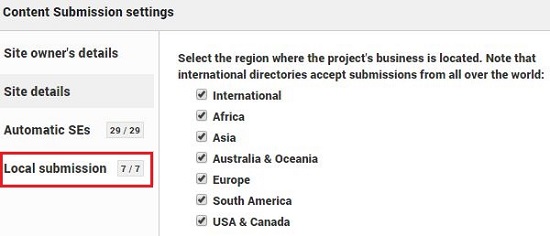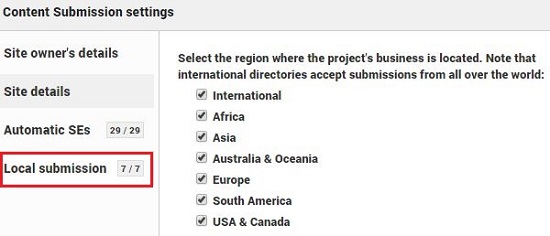 After submitting your business to local directories, boost your reputation and sales.
Pitch Your Local Business Citations Along With Your Local Directory Submissions
Most SEO experts are undoubtedly familiar with the principle of citations. In the case of local SEO, a citation is as reference to your company name, telephone numbers, addresses, etc… All the information that is relevant to your company.
The credibility and consistency of citation are gaining a lot of weight. At first glance, this approach of the search giant may sound strange, but if you look at the problem more closely, it turns out that Google searches most for signals that allow them to distinguish real businesses from fake ones. Consequently, consistent local business citations help in organic algorithms, and the credibility and consistency of citations from reputable domains provide a greater return.
Every time your business is mentioned on the Internet, you will prefer that the mentions include the company name, address, telephone number. In social networks you should register all the possible information about your company. Addresses and phone numbers should be written into press releases, when placing vacancies, events, etc. Spammers tend to leave this information out.
Achieve success through good local SEO
In general, local search is incredibly important for companies in the field. If you want your visitors to become clients quickly, local search is the fastest way to do so. Such big companies like Google, Apple, Microsoft and Yelp are in a very real war for supremacy in the mobile sector, and local search for them is a very important factor. Just look at the top apps for the iPhone in order to realize that all of them use local services. If you want to participate and win this war, you have to provide your users with high-quality local services.
With the Web CEO Post-Pigeon Local Guide, you will be able to move your site to the top in local SEO.