Meet the New WebCEO Online Tools and Look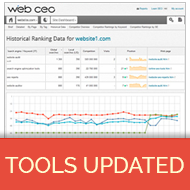 Were you surprised when you logged into your WebCEO Online account today? Yes, now WebCEO looks a lot different and I should confess I like the added tools and new interface very much!
The new WebCEO Online look was inspired with the best flat design practices. Now you can navigate easily between the tools and reports needed for site audits, link building, social metrics monitoring and marketing analytics or reach your favorite reports in just one click.
Internal Links Optimization
The Google Hummingbird update has made it inevitably necessary to establish and support a website theme with the help of an organized and optimized internal linking structure. With the new Internal Links Optimization tool you will be able to find out how authoritative your web pages are in the eyes of the search engines and optimize your internal linking structure to get the highest rankings.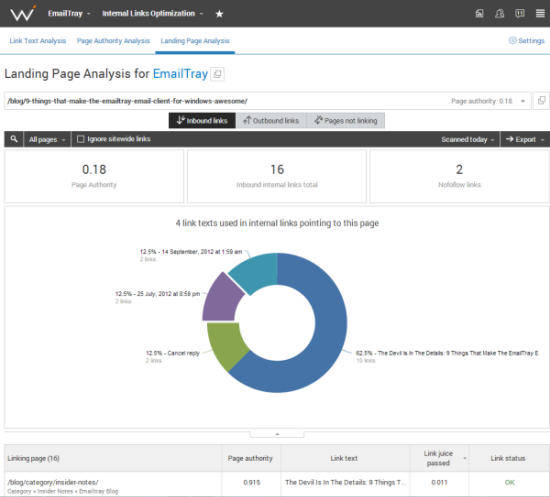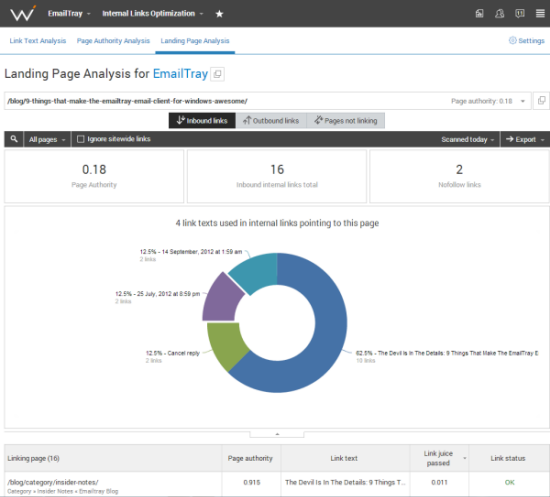 The 'Link Text Analysis' report helps to analyze the authority of link texts used as anchor texts for your internal links. It is important to use a wide variety of link texts as search engines use them to indicate your site theme.
The 'Page Authority' report shows your most authoritative pages according to your current internal linking structure.
The 'Landing Page Analysis' report helps you to investigate how authoritative your landing pages are in the eyes of the search engines. Under the 'Pages not linking' tab of the 'Landing Page Analysis' report you can see the link opportunities – choose relevant pages with high authority to link to those landing pages that still lack authority.
Be sure to analyze and optimize your internal linking structure with the help of the WebCEO Online Internal Links Optimization tool.
The Competitor Metrics Reports
With the Competitor Metrics reports you will be able to predict where your competitors may outrank you and fine-tune your marketing strategy to avoid this. Here you will be able to track competitor rankings and traffic, and analyze their backlink profiles.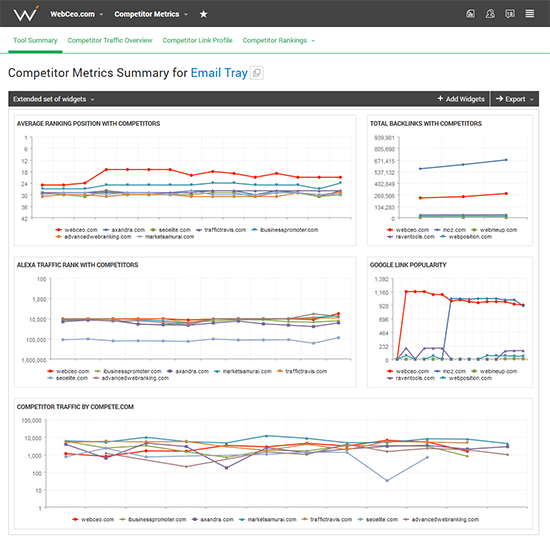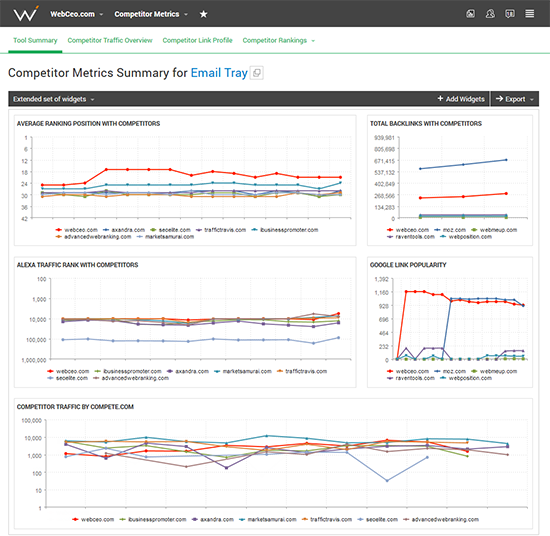 Basically, all WebCEO Online tools got a big upgrade to make it easy for you to focus and get down to work. Log into your WebCEO account to give the new tools a try. If you've got any questions about all the new features, let us know at support@webceo.com. We are always happy to help.
Please share what you think about the new WebCEO tools and interface. Can't wait to hear from you!