Keep Your Finger on Your Website's Pulse with the New Interactive Web CEO Widgets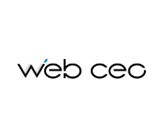 A successful online business demands quick reaction. This means you should always track your site's ranking for important keywords, monitor your site's physical health, pay attention to the social activity around your publications (content) and know your site's link popularity. Besides, you will need to watch your competitors and read SEO news to keep up with new search engines rules and tactics.
New interactive widgets, that you can add to your Web CEO Site Dashboard, are made to help you keep your finger on the pulse of your website and track performance more efficiently.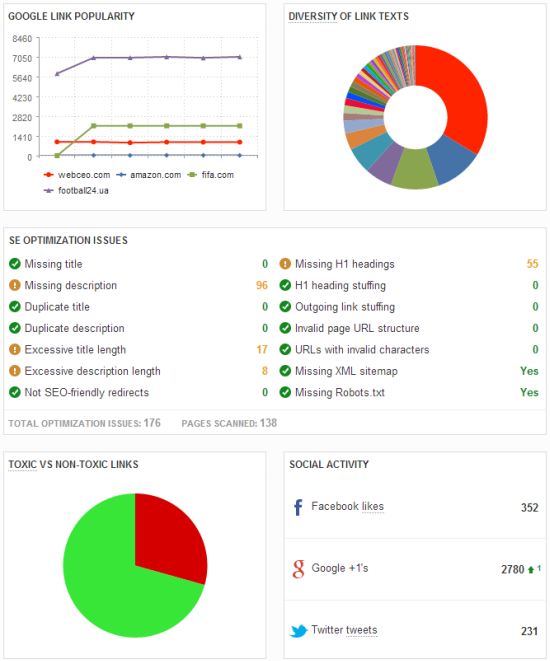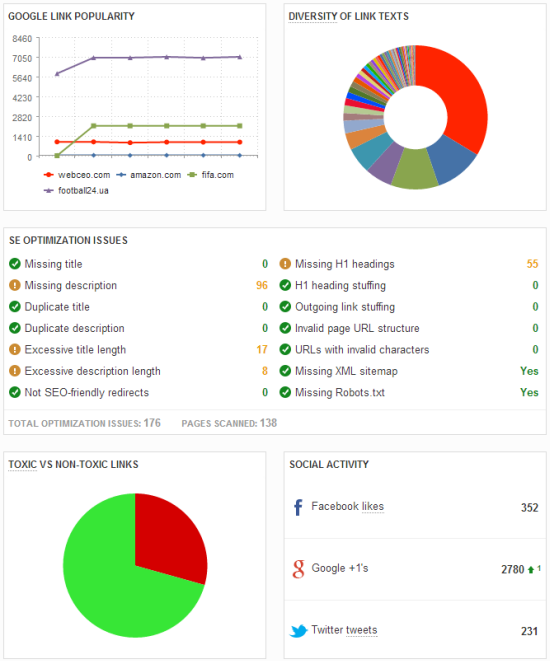 You can use 3 predefined sets of widgets and customize them to meet your needs. Note that that each widget set is shared between all projects, and thus all changes made within a widget set are applied globally. You can find the following groups of widgets.
Site Audit Widgets
These widgets disclose all necessary information on the search engine friendliness and user-friendliness of your site in clear visual form.  With them you will always be notified about any broken link found on your site or about keywords missing from your landing pages.
Backlink Quality Widgets
Widgets of this group help you get a quick overview of your backlink quality profile. With them you will estimate the number of backlinks pointing to your site, the diversity of linking domains, their value and toxicity.
Tracked Links Widgets
Widgets present in this group show the status of the most valuable specific links that you've decided to track and their effectiveness index.
Submission Tool Widgets
These widgets help to monitor how many submissions have been performed and to which categories.
Social Buzz Widgets
Social Buzz widgets show the number of Facebook likes, Google Plus company page +1's and Twitter retweets; plus the number of blog posts found for your targeted keywords. This information is essential for social media promotion.
Rank Checker Widgets
These widgets do one of the most essential SEO jobs – they help you to monitor your ranks. With widgets from this group you can track your site's rankings for your keywords, see trends graphically and compare your progress to those of your competitors.
Web Analytics Widgets
These Web Analytics widgets help you to track traffic trends over time, see changes in the number of visitors for each traffic source over time, compare your traffic, the data for which is provided by Compete.com, to those of your competitors, etc.
Other Widgets
Here you will find a widget showing the best keywords in your Keyword Basket, the sitemap widget, SEO checklists and a special widget to create widget groups according to your preferred criteria.
Test these new Web CEO widgets yourself to see how easy and quick an SEO and promotional job overview may be.