Practical Advice on Building Natural Links That Work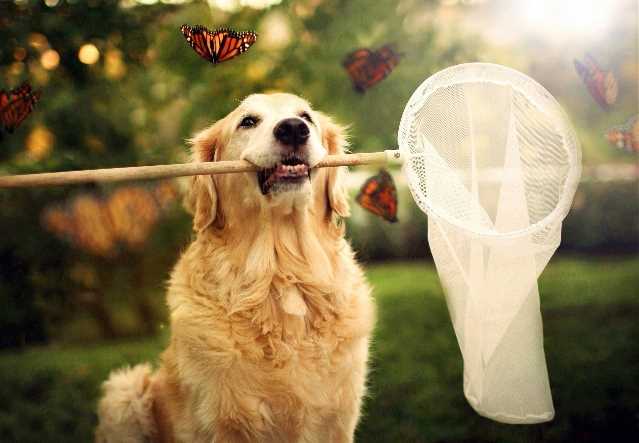 Which link building methods are working in 2017? How many links do you need to move your site to the top? Will Google penalize you if your link building strategy looks unnatural? How to tell bad links from the good ones? Let's discuss!
Links are just one factor from over 200 that search engines use to rank pages. You can stick to this rule: the worse a page is, the more links are needed to get higher ranking. What is a bad page? A bad site page brings little to no value to its visitors. If a page has no unique content, is full of broken links or is a link farm, if it loads for ages or is built for ads, you need TONS of qualitative links to get it on top.
What links are good for your site's SEO
The best way to see if a link is good is to give yourself a fair answer to the question: "Do I want this link, if not for the sake of SEO?"
Your link building strategy depends on the task you want to accomplish with this link. I see 3 tasks for which you need new backlinks:
Improve your site's authority: you need links from old trusted domains.
Start link growing trend: you need dynamically growing amount of links from relevant sources. This is particularly topical for link building for a new site.
Move certain site pages to the top: you need links from relevant pages from the sites with authority, links should have well-thought anchor texts.
How to check the quality of a backlink
Low quality links or unnatural link building may harm your site. When building links, I usually pay attention to the following link characteristics:
Amount of traffic a linking site has.
Age of the linking domain.
How authoritative is the site?
Are site pages indexed well?
Is the site relevant to my own site?
How many inbound/outbound links does the linking page have?
Trend of the site's traffic and links' growth.
My secret weapon for this check is the WebCEO SEO Audit Report which is part of the SEO Leads tool. When I want to investigate a domain I want to get link from, I go to the SEO Leads tool and add the domain as a SEO lead. In a few seconds I have a full SEO analysis of the domain in question and know if the domain has enough authority.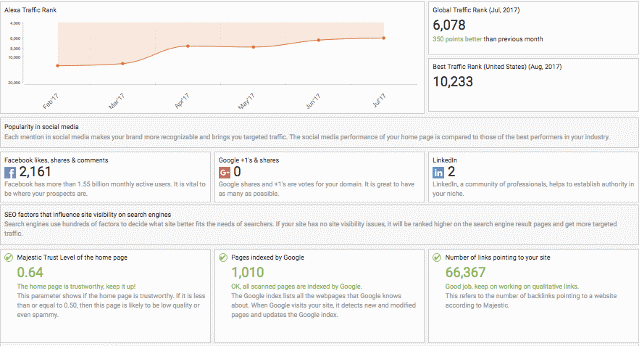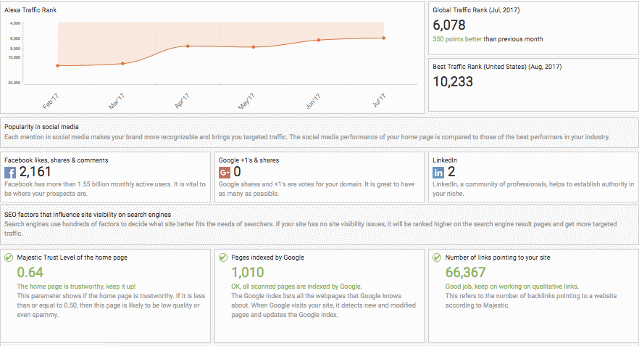 Click to see the bigger image.
Now you only need to visit Whois.com to look up the domain age and make sure the content of the site is relevant to yours.
How to get links
Research who links to your competitors. Another WebCEO tool will help you to find sites that may link to yours. Go to the Competitor Backlink Spy and check who links to your competitors but doesn't yet link to you.
You can add up to 10 competitors with high search engine rankings to investigate their backlink profiles and evaluate the quality of pages linking to them.


Contact site owners. Now it's just a matter of technique: research emails of site's owners and reach out to them. Yes, this link building technique still works in 2017, if made with personal touch.
A few tips to help you get replies to your link building emails:
Create individual email texts for each site owner.
Explain why your page is a good one to link to.
Suggest a good piece of content that can be placed on their site with a link to your page. You should do all the work needed to earn the link to your site.
Do not hesitate to send a reminder. My experience proves that people often reply after the second or even third reminder.