9 Modern SEO Practices for Money-Making Marketers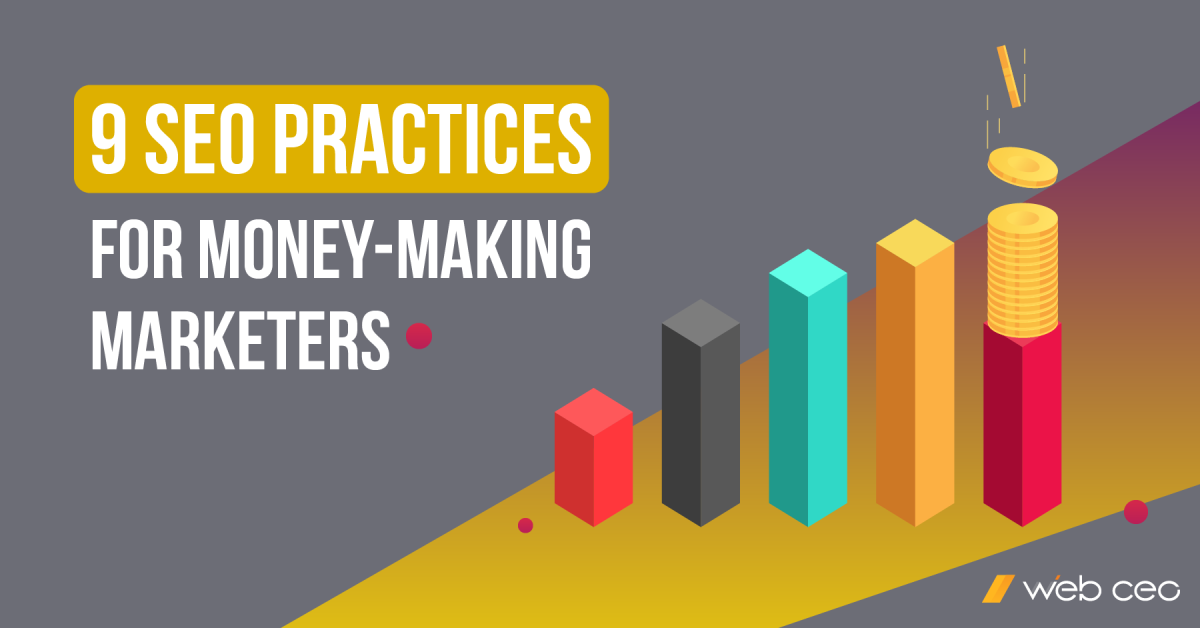 The Internet has become a necessity for today's evolving businesses. There are over 4.2 billion active Internet users around the world, with 3.4 billion of them using social media. Attracting the attention of potential customers in this crowded marketplace is a challenge. And the best tool for facing the challenge is search engine optimization (SEO).
Why SEO, out of all the marketing approaches available on the Internet? A proper SEO strategy helps businesses maintain a robust and user-friendly website that ranks highly on search engine results pages. For instance, adding a call-to-action (CTA) on every blog post may lead some readers to one of your product pages, thus increasing conversion rates. However, SEO depends on Google algorithms that are continually being updated. Strategies that may have won you the top-page result last year may not work today.
Each Google algorithm update is geared towards providing user-focused and user-friendly results and maximizing user experience (UX). UX fits into SEO since both of them share a common goal. They help marketers by providing them with relevant and useful information. SEO leads people to your content, while UX answers their queries.
If you're a business owner, digital marketer, or blogger, it's important to stay in sync with present changes. Use modern SEO practices to make sure you optimize your website for the needs of both search engines and users.
In this article, we will explore the most effective SEO strategies for marketers, as well as SEO tools for improving rankings and increasing website traffic, which will boost your business's conversion ratios.
1. Create a responsive, mobile-friendly website
In 2015, Google confirmed that mobile friendliness is a ranking factor in its algorithms. People use mobile phones to search on Google, find local stores, and shop online. 52.2% of 2018's website traffic was generated through mobile devices. Due to this change in consumer habits, mobile friendliness has become the norm for SEO.
Some businesses choose to have separate versions for mobile users. However, responsive design has become the norm in website design. Responsive design adapts website display based on the resolution and type of device used by the visitor. This allows it to look great at any size, from a 14-inch LCD monitor to 4.7-inch mobile phone. A responsive website ensures a better experience for your visitors.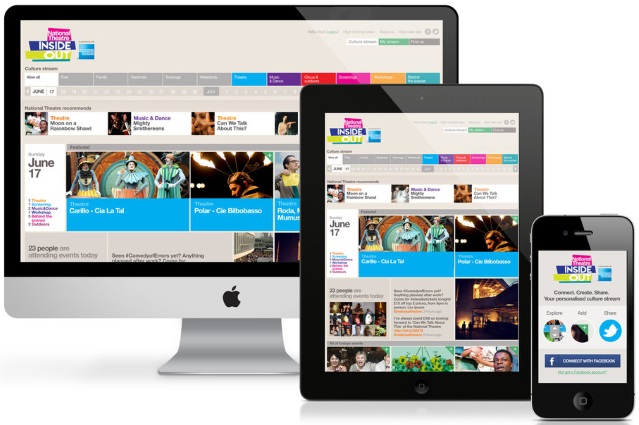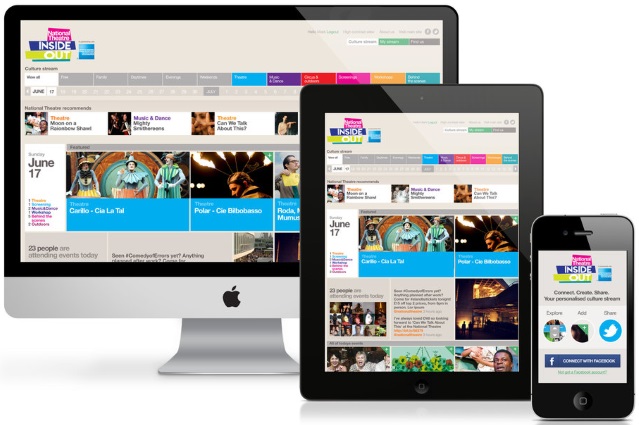 2. Produce High-Quality, Relevant Content
Content remains king in the SEO realm, but the emphasis has shifted towards producing high-quality, relevant content that serves the needs of your target audience. Google's algorithms have become increasingly sophisticated in recognizing content quality, relevance, and user intent.
Start by researching keywords to identify the topics and phrases your audience is searching for. Then, create comprehensive and informative content that addresses their questions and provides valuable insights.
Aim to become an authority in your niche by producing in-depth guides, blog posts, videos, and other content formats that showcase your expertise.
Optimize your content for featured snippets, voice search, and mobile devices. Structured data markup can also help search engines understand your content better, potentially leading to enhanced visibility in search results.
3. Optimize your business for local SEO
Local SEO is crucial for brick-and-mortar business and local services. It helps companies promote their goods and services to potential clients in their neighbourhood. Search engines gather information for local search, relying on local content, social media pages, web links, and citations to deliver relevant results to local consumers. Even if you're not selling products or services online, being found on local searches is still vital to bringing customers to your door. Customers need to see your contact information, direction, and opening hours.
Establishing relevance on Google lets your business get found among local searches. Have a team of SEO professionals to provide a clear view of what SEO campaign suits your business. Local SEO providers focus on local consumer behaviour and have the right knowledge of how the local industry works.
Another advantage of local SEO is that the size of your business does not matter. You can be on top of your competition if you have great online reviews and an appealing business listing. Reaching local customers lets you cater to people who are already searching for a shop nearby.
4. Implement Secure HTTPS Encryption
Website security is not only crucial for user trust but also for SEO. Google prefers secure websites that use HTTPS encryption over non-secure HTTP sites. To secure your website, obtain an SSL/TLS certificate and configure your server to use HTTPS.
Once your website is HTTPS-secured, update internal and external links to reflect the secure URL. This includes updating canonical tags, sitemaps, and any social media profiles or directories that link to your site.
Google Chrome and other browsers may display warnings to users on non-secure sites, potentially driving visitors away, so securing your website is essential.
5. Boost SEO using schema
Using structured data, also known as schema, is a fantastic way to boost your online presence. A schema is code that is used on your website to help search engines like Google gather information based on your page content. Google has hinted that schema has the potential to become a ranking factor. Since then, modern SEO companies have considered schema as a fundamental factor in a website's visibility.
Schema helps boost your search engine performance by displaying your website's content in great detail. It acts as a diagram which helps search engines understand your page content by instructing search engine bots on how to interpret your web content and show it to search engine results pages (SERPs). Search engines read the code and use it to create "rich snippets." They are eye-catching and instantly inform the reader about what it is just by looking. Rich snippets are content marked with schema that shows thumbnail images and reviews, for instance why other people liked a restaurant and why their food tastes great.
Here's an example of what you can enjoy if you use schema.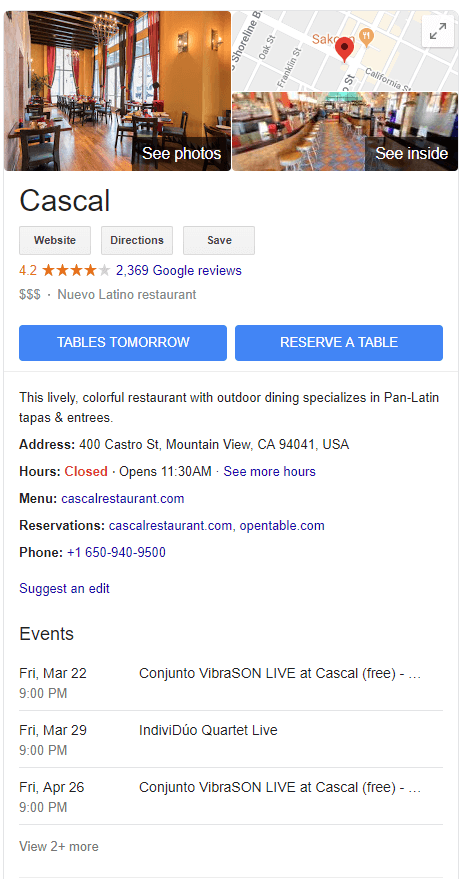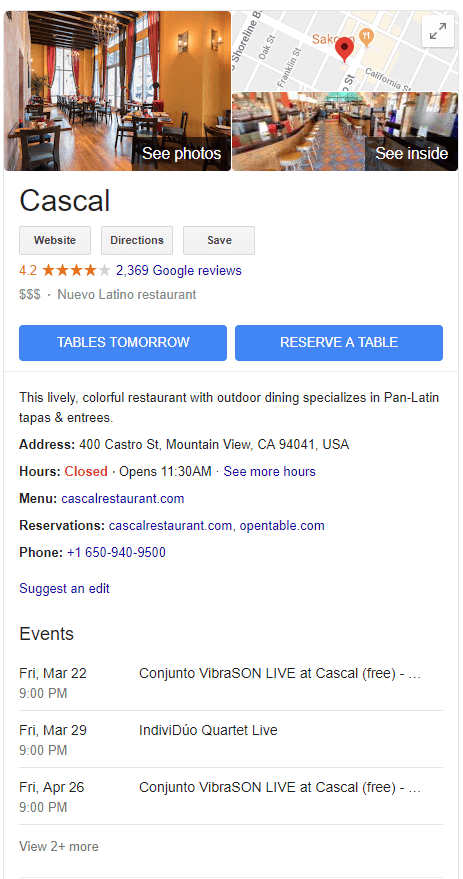 6. Make use of link building
"Links in particular are really important to Google because that's how we discover the rest of your website." – John Mueller, Google
Link building is the process of acquiring hyperlinks from another website to your domain (hyperlinks are embedded links used to help people to navigate from one site to another). They help search engines like Google to crawl between the pages on your site. This can be a valuable asset for modern web-based businesses. If you have not yet implemented this strategy, you may be missing out on potential business growth.
There are various ways to build links, and learning even one can lift you above the competition. Andrey Lipattsev of Google conducted a survey which showed that one of the most critical ranking signals for a website during searches is link building. However, not all links are "good" links. Low-quality links are "spammy" (e.g. irrelevant links in blog comments, paid links) and may risk your website ranking being penalized. One of the safest and effective ways to build links is through outreach and influencer marketing.
Strategies to get other websites linking to you:
Put your goods and/or services where influential people can see them. For example, promote a giveaway or contest of your product on Instagram.
Get links from family, friends, and people you know online. Remember, your biggest supporters are often family and friends.
Create informative content that people will want to link and make it as their reference.
Submit blogs for press releases and your website to local listings and directories.
7. Master Page Experience Report in Google Search Console
Google has strongly emphasized page experience and Core Web Vitals as ranking factors. It looks at whether your website is speedy, friendly on mobile phones, a secure place for visitors, and easy to navigate.
The Page Experience Report helps you find and fix anything that might annoy your visitors. With this report, you can make your website the go-to place for people looking for what you offer, just like creating a welcoming and comfortable space for friends to hang out!
In our previous article, we provided you with all the current data regarding the Page Experience Report in Google Search Console. The most significant change is the replacement of First Input Delay (FID) with Interaction to Next Paint (INP) as a part of Core Web Vitals by March 2024. Visit Google Search Console, be aware of these upcoming changes, and prepare for them. Monitoring your site's performance through tools like Google Search Console and PageSpeed Insights will help you identify areas that need improvement.
8. Invest in Video SEO
Video content continues to gain popularity online, and search engines increasingly incorporate video results into search listings. Invest in video SEO for your content to capitalize on this trend if you have the ability and resources.
Optimize video titles, descriptions, and tags with relevant keywords. Use high-quality thumbnails and create engaging, informative video content that resonates with your audience. Hosting videos on platforms like YouTube and embedding them on your website can help improve visibility in both traditional and video search results.
Remember to monitor video performance through analytics, track viewer engagement, and encourage social sharing to expand your video's reach.
Social sharing of your videos should occur across platforms like Facebook, Twitter, and LinkedIn. Social sharing expands your video's reach and signals to search engines that your content is valuable and relevant to a broader audience.
9. Use SEO tools
To stand above your online competitors, you need to have the right SEO knowledge. Essential SEO tools enable you to track your SEO performance, save time, and explore new possibilities. You can quickly check your website's ranking position, traffic level, incoming links, social media results, and other metrics that play a significant role in your strategy. WebCEO has created 21 SEO tools that can help you achieve a high ranking on the SERPs. Small to medium-sized enterprises can efficiently monitor their metrics using these tools.
Here's a quick list of SEO tools that are necessary for modern businesses.
Keyword Analysis Tool
You'll have no need to switch between several keyword tools for great keyword ideas. Find thousands of keyword suggestions with the WebCEO's Keyword Research tool.
Apart from the great keyword suggestions regularly found in the Google Keyword Planner, you'll also get popular keyword phrases from the Google search bar autocomplete, the People also ask widget, and other sources.
Rank Tracking Tool
Check rankings across traditional organic results, SERP features (Knowledge Panel, videos, images, maps, hotels, People also ask, and more), as well as paid results (ads, Places, shopping and hotels). Always know if a specific landing page is outranked by another page of your site.
WebCEO tracks all these types of results and shows special icons for each type of rank result in your SEO ranking report.
Link Analysis Tool
Get a full list of domains linking to your website with the Linking Domains report. Inspect whether the linking domains are diverse enough, take into account monthly organic traffic to the linking domain. Prove your website's authority and make your backlink profile powerful using the WebCEO Backlink Checker.
Remember! It's better to get a link from 100 domains each than 100 links from one domain.
Afterword
There is so much work to do to maintain website optimization. Google changes its algorithm daily to provide users with better experience. Organic linking is effective if paired with high-quality content. The more organic links you get from trusted websites, the more search engines will consider your site as trustworthy too. For this reason, SEO tools plus a professional SEO agency can save you more time, effort, and money. This makes working less of a hassle and more productive.
Remember to focus first on making solid content and make an effort to understand basic SEO. With the frequent Google algorithm changes, heading into 2019 is a great time to reevaluate your strategies. As a marketer and a business owner, it's vital to adapt to a changing marketplace. By hiring a local SEO provider, you are choosing to focus your valuable energies on tasks that matter the most and allowing their expertise to work for you.