The Future Heritage of the WebCEO SEO Platform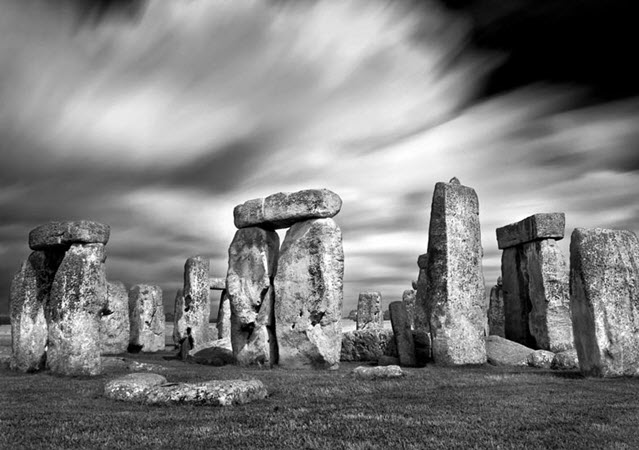 We hold in respect our cultural heritage, historical monuments and artifacts. This is true even with products. WebCEO has come a long way over the past 15 years – from a downloadable web analytics tool to an international enterprise-level SaaS Platform that is hosting 15 fully-fledged SEO tools for small biz and large digital agencies. If we compare all the SEO SaaS companies in the market with ancient artifacts, then WebCEO is the Stonehenge among SEO SaaS providers:-) This is a well-founded statement. Just like Stonehenge, WebCEO is a British institution. Just like Stonehenge, WebCEO has also undergone 3 extensive periods of development.
I. Hitlens Live Traffic Analysis tool
WebCEO history started in 2000 with the launch of HitLens. HitLens was first on the market with a live website visitor tracking tool similar to what is now Google Analytics. HitLens implemented the technology of real-time visitor tracking 5 years prior to the Google Analytics service!
II. WebCEO Desktop Software
In 2001, WebCEO broke into the SEO industry with its advanced SEO software package for Windows.  The desktop version was packaged with 14 tools, including the HitLens Traffic Analysis tool.
III. WebCEO Cloud-Based Platform
In 2011, the WebCEO team converted its SEO desktop application into a cloud-based platform. It took 5 years for the company to build a multipurpose ecosystem which now provides SEOs from all over the world with agency-oriented SEO solutions like branded multi-language reports and tools, a White Label program, Lead Generation tools, as well as DIY SEO tools for small and mid-size businesses.
When it comes to the success of any company, a team has to draw on the wisdom of the past, live in the present and create for the future. So, let's now put aside our past achievements and look into future challenges for our team. From "aha" to "wow", we will be sharing with you our aspirations and plans for the future.
 Enhancement of the WebCEO Interface UI/UX
It's no news to anyone that the improvement of a marketing platform's user experience (UX) and user interface (UI) will result in higher engagement, retention and conversion rate. We are constantly improving our design and interface UI/UX in order to help our customers use the service in the most effective and easiest way. The refinement of widgets and charts/graphs is one of the top priorities for our R&D team. They are also into improving the clarity and user-friendliness of our service's interface. The mobile device UX/UI has already been greatly improved. In that regard, there is still room for improvement, such as with the responsiveness for any mobile device width.
Multilanguage Versions of the WebCEO Interface and Reports
In 2015 we added the ability to use WebCEO tools and email SEO reports in the native language of customers. Our interface and reporting modules have almost been completely translated by fellow WebCEO users into Italian, Brazilian-Portuguese, Dutch, Spanish, Russian, Chinese simplified etc.
Recently, we implemented the display of the interface and reports in the right-to-left support (RTL) so our Hebrew and Arabic customers can use WebCEO in the most comfortable and convenient way. This is not the last iteration on the way to our worldwide multi-language service.  We will extend the list of languages to make all of our customers run and analyze their own or their clients' SEO performance in the language they prefer.
Closer Attention to the SEO Training and Certification of WebCEO Users
In order to help our paid users use WebCEO like a Pro, we plan to extend our help center, add new tutorial videos and other how-to content. In addition to educational content, we are going to create an SEO certification in order for everyone to properly asses each other's expertise in SEO.
Interactive and Live SEO Reports
In the era of virtual reality and quick access to information, we understand the importance of providing immediate access to our tools and reports for our users and their end clients. We plan to provide more interactive (3D reports) with lightweight coding. Hologram reports may even be a reality in the near future.
SEO Marketplace inside the WebCEO Service Interface
Another helpful solution that we plan to add to the WebCEO ecosystem is SEO Marketplace. For those who are registered to our service, there will be the unique possibility to offer or order SEO services. This will help our pro users find SEO projects according to their abilities and needs, and startups and small business owners can find SEO experts and web designers to implement a strategy.
Advanced SEO Tools for Team Collaboration & Management
Circa 80% of our customers are digital marketing agencies with in-house teams to organize and multiple SEO projects to manage.  Our goal is to enable digital marketing agencies with powerful collaboration and management tools alongside versatile SEO tools in order to manage SEO projects and employees' work under one roof.  We already provide collaboration tools for tracking SEO workflow, assigning roles to employees, sharing access to projects and reports, setting scan limit profiles and lots more.
In the nearest future we plan to release a full-fledged Task Manager that will provide more features for more effective collaboration and project workflow control management. Alongside the Task Manager, we plan to integrate a CRM tool for transparent reporting and communication with customers inside the interface of our service.
 Competitive Landscape Intelligence – Competitor Finder Tool
The Competitive Research module is central to our SEO platform. In the short term, we will complement our set of competition analysis tools with an additional Competitor Finder tool. This future tool will help you easily find existing competitors and detect up and coming competition in your niche and help you track key SEO data trends regarding your competitors.
Semantic SEO Tools
In the era of conversational semantic search, structured data markup optimization is critical for your SEO. To make this vague part of SEO more clear and easy, we are going to design dedicated tools which will deal with an analysis of structured data markup on your site and provide easy-to-follow recommendations on how to improve your onsite semantic data.
 Scalability, Faster Performance and High Availability of WebCEO from all over the Globe
Our platform is used and deeply integrated with user's websites from all over the world. That's why we decided to start using CDNs (global data centers) for more effective delivery and much better performance of our tools worldwide.  This trend will continue.
 Improvement of the WebCEO API
We also plan to add new API commands and improve existing ones in order to facilitate and fine-tune the integration of the user interface with our tools on a more advanced level.
 White Label Domain FREE SSL Certificates
In the short term, all our White Label users will be granted FREE SSL certificates for their white label domains. SSL certificates help to secure the connection from web servers to web browsers. This means that all the sensitive information found on your site (credit card details, usernames and passwords etc.) will be encrypted and protected while it travels across the web. Besides, Google trusts and loves HTTPS encrypted websites and give a minor ranking boost to the websites that use SSL protocols.