WebCEO Karma: 15 Years in Figures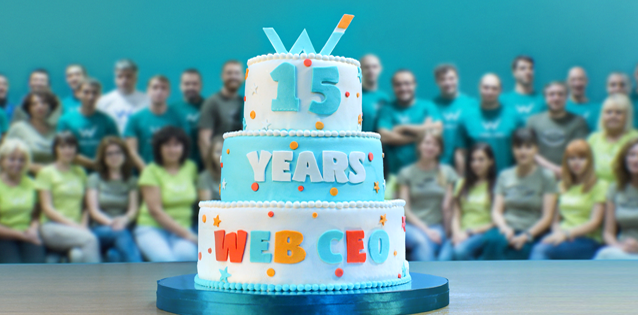 This September, Web CEO team celebrates 15 years of serving  valued customers and contributing to their success in SEO. The 15-year anniversary is the celebration of what WebCEO is all about  –  making every SEO professional's, website owner's and internet marketing agency's life easier, site optimization better and business more profitable.
Like many big companies, Web CEO started its journey as a small team of developers. Get into our time machine and let's see how it all started.
We at Web CEO believe in Karma. As you sow, so shall you reap. We've been sowing for 15 years.  We just counted all the achievements that have been accumulating for 15 years. You can do the same for your company. It provides a sense of fullfillment and the strength to keep up the good work.  Here is our resulting infograph: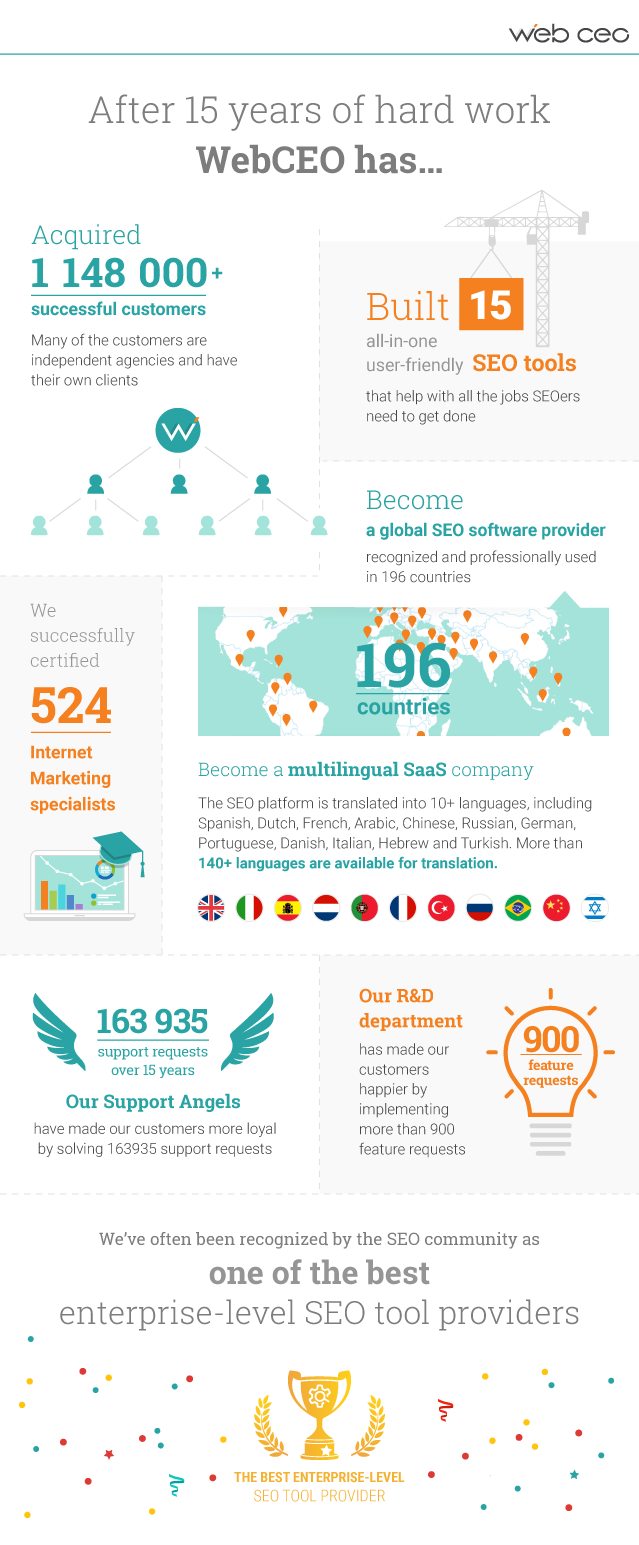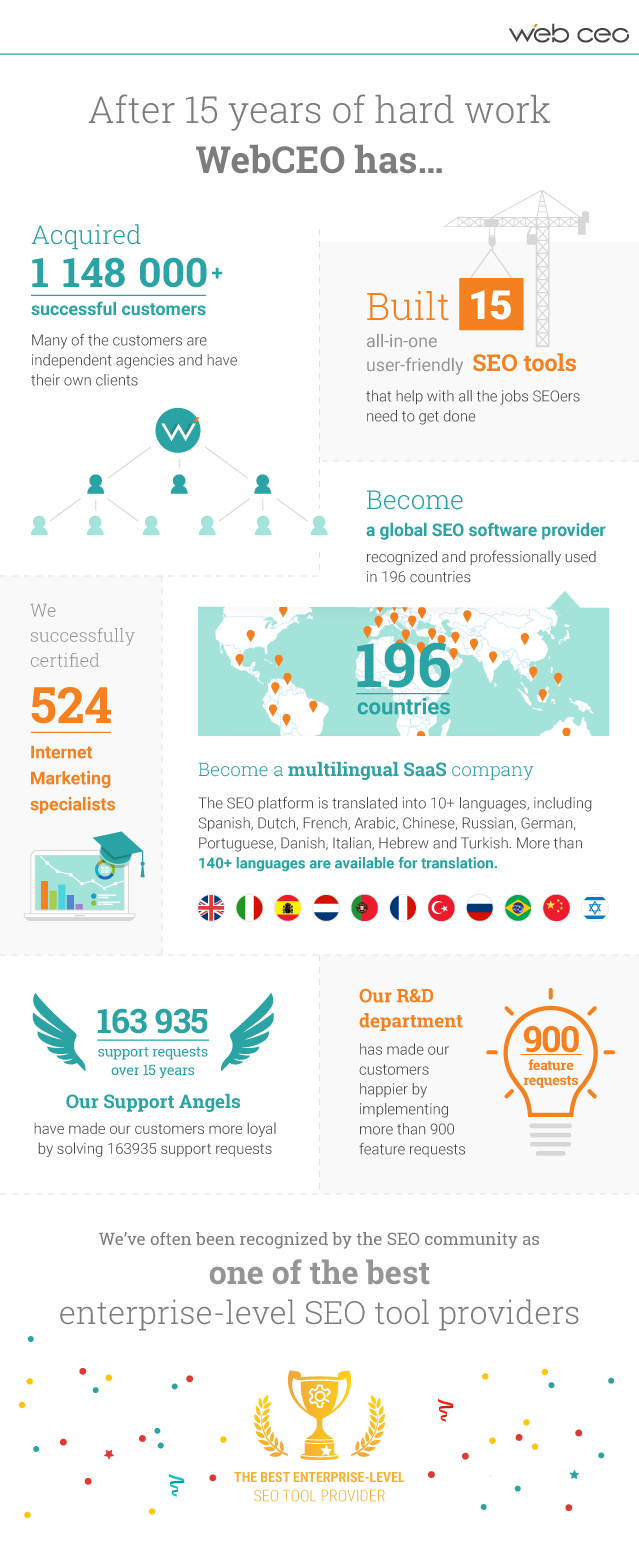 Thank you for being a part of the journey!  We would have never made it such a long way without your help and trust.