3 Reasons to Optimize for Amazon in 2015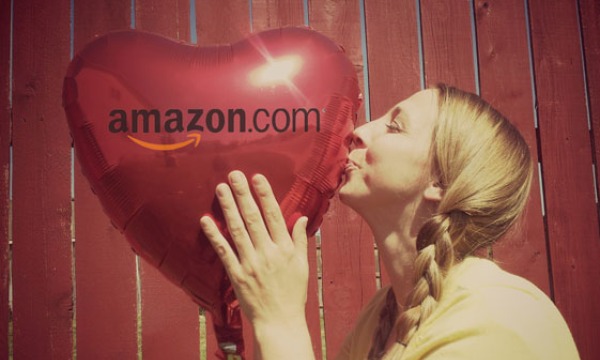 No matter what type of business you operate, you know the importance of search engine optimization (SEO) and local SEO (LSEO). However, the vast majority of businesses in the US (and SEO agencies) focus on optimizing for Google. It makes sense since Google is the most popular search engine in the country, and chances are all other search engines require similar best practices with your SEO. However, there's a "new" (to SEO) kid on the block that should be considered in 2015. With more than 182 million active users and 10 million "Prime" members, Amazon deserves some major attention.
You hopefully already know some of the basic SEO best practices, and if not Web CEO dishes up a great summary. However, optimizing for Amazon is going to be different since the search itself is different. People go to Google and other search engines like it to query things like "piano lessons San Diego" or "weird mole cancer." They're not going to be typing these kinds of queries into Amazon. 
But is Amazon even a search engine?
Technically, yes Amazon is a search engine but it's just for shopping, which makes it unique in the world of SEO. People go to Amazon for different things than they do Google, and their habits of querying are different. More and more often, online shoppers are going directly to Amazon to shop instead of typing their shopping queries into major search engines like Google.
According to CMO, 66 percent of Americans over 50 years old shop online. They're also the biggest demographic online in general. Before you pour more of your SEO dollars into what's now "classic" SEO strategies, take a closer look at Amazon because online shoppers are overtaking brick and mortar shoppers. Here are a few of the key reasons to optimize for Amazon and Google going into 2015: 
It's a mobile ready world
Not only did mobile readiness fully arrive in 2014, it was also the year when the vast majority of Americans window shop online before ultimately making a purchase. In other words, most people are checking out online shops for their research regardless of where they ultimately make a purchase. Plus, Amazon is a beloved shopping site not just for the vast inventory, user interface and low prices, but also for famous reviews.
It's the biggest e-tailer
If you're going to optimize for a shopping search engine, it may as well be the biggest one. Just like Google sets the standard for best SEO practices for "regular" search engines, Amazon likely will for shopping search engines. It's a simple game of numbers, and you already know that Amazon's "competition" will follow the leader to achieve their best results.
It's becoming a $370 billion industry
According to Forrester Research and reported by Mashable, it's expected that online retail sales will reach $370 billion by the year 2017. Obviously, in the US, a lot of that is going to happen on Amazon. If you want a piece of this mega-sized pie, you need to give the people and Amazon what they want. This means optimizing your site for both major search engines and thinking from a shopper's perspective with your product descriptions, landing pages and content in general.
SEO has never been all about Google, but it became that way as experts like Matt Cutts, head of Google's Web Spam team, began blogging about tips and white hat tricks that dutiful SEO agencies and gurus followed. However, no such Amazon expert has stepped forward (yet) to help direct you towards the best approaches for the online shopping giant.
The good news? A lot of it is common sense (and embracing your inner shopaholic to see things from your customer's perspective).