How to Build a Successful Social Media Strategy for Your Business: Setting Your Goals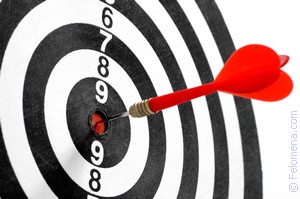 A lot of companies feel they are wasting time trying to add social media to their marketing mix because they haven't set goals before diving into social networks. Today just "to be on Facebook" is not enough. You should understand why you are there.
Your activities on social media will depend on your goals.
Before you start defining your objectives, think about your audience goals. What are they interested in? What do they need? What would they like to know about your company? Your social media marketing will be much more effective if you propose something valuable. If you believe that shameless self-promotion will bring you traffic and new customers, forget about social media. Times have changed. Now you must give your audience what they want or die. What they probably want is interesting content.
After you give your audience something of value, you may plug yourself a little. Think of the Pareto principle vice versa: 80% of your posts should be valuable content and 20% of the time you can spend promoting yourself.
You will find you can build more influence and trust by providing value to your followers. Now, when you have thought about your audience interests, we may proceed to discussing your social media marketing goals.
Grow Your Brand Awareness
If you want to improve your brand recognition and online influence, you should stay relevant. Customers who are not aware of your brand cannot like your Facebook posts because they do not know who you are. The only way to get in touch with people who know nothing about you is to post viral content that their friends (who know about you) will repost and share.
Generate Social Signals for Search Engines to Rate Your Site
Search engines are now considering that an important factor in positioning websites in their results would be the number of social signals, including likes and shares, the owners of that website receive on social media. For SEO purposes alone, being a popular professional on various social media platforms is crucial.
Increase Your Website Traffic
Traffic is important for all websites, but it's essential, when you sell online. Increased website traffic is not an end-goal, of course, but you need a baseline level of traffic to accomplish other website goals.
Besides sales opportunities, the more people you have visiting your site, the more chances people will engage with your blog content, click your social media widgets, interact with your brand or share your site with friends and followers using your sharing buttons.
Improve Your Conversion Rates
This goal is bound up with the amount of traffic you get, but they are not the same. Your website can get 1000 visitors a day but only one will become your customer, or you can get 99 out of 100 purchasing something from you. What would you like more?
For businesses that conduct the majority of their business online, this goal is the lifeblood of the organization.
Now when you are armed with smart objectives, it's time to learn how to choose the social media sites to concentrate on, what content to post and how to measure your social media success.