Video Marketing: The Future of SEO (Infographic)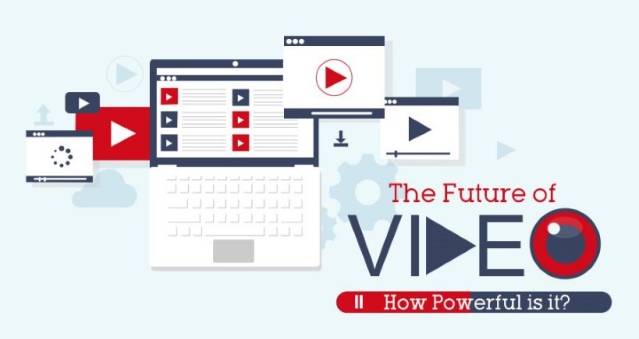 Content is the common thread tying together SEO and digital marketing. Want your website to be at the top of search results? Make great content. Want to sell something? Make great content. Since that's where the two goals intersect, it's clear that superior content is the gateway to greater rewards in each.
And video might just be the winning ticket you were looking for.
Want proof? The most prominent example is YouTube. Video content helped it become a giant on par with Google itself, enough to make YouTube SEO its own thing – to say nothing of all the ad revenue generated there. Video can be packed with more information than any other medium, which makes it such a potent tool in communication. And that's what SEO, digital business and video marketing are all about: reaching and communicating with your audience.
Need more reasons to start using videos? Don't worry, we've got plenty.
There will be even more video in the future
Viewers can't get enough of video; the rates at which they consume it are snowballing. But that's hardly a new trend. Those rates have always been snowballing; for example, Internet to TV traffic managed to double in the span of one year between 2013 and 2014. And in the nearest future, online videos are to become even more prevalent on home television and social media. By 2019, video traffic is expected to take up 80% of all Internet traffic.
What does this tell us? Just one thing: the world loves video content. And its popularity isn't just a fleeting thing. That's what makes videos a safe bet for making revenue, whether you are a company or an individual.
Videos leave a strong impression on viewers
Videos are powerful. Your brand can be made or broken by your video marketing strategy. If you want prospective customers to form a positive opinion on your product, video is the best medium for this task. Not surprising; if a still picture is worth a thousand words, imagine how much can be said in a single video.
How exactly do videos influence the viewers' decisions?
Viewers prefer to learn about a product through video rather than text.
More viewers become customers after watching a video about a product rather than reading about it.
Likewise, they become deterred from buying if the explaining video was poorly made.
The majority of viewers like to share entertaining, informative and inspirational videos with friends.
These facts support a truth already well known to every SEO: content is king.
Videos have already proved to benefit brands
I think you'll agree that video content would've never made it this far if it didn't actually work. Film industry was the first to recognize video's potential, and countless more industries and brands followed its example. The quality of videos has been refined to do wonders for business, and it shows itself in statistics.
Of all digital ad formats, video ads have the highest CTR.
Video ads generate several times more revenue than traditional online display advertising.
Over a half of all companies in the world use videos in their marketing strategies.
On top of that, the Internet is rapidly turning mobile. With the majority of users having 24/7 access to the Internet, the conditions for reaching your audience are perfect and ready to be exploited. All that's left is one final step from you!
Are you still hesitating to include videos in your SEO and digital marketing strategy? Here's the decisive argument that will motivate you: an infographic made by OneProductions. Their research of video's influence on the online marketing world has the power to sway even the biggest skeptic.

And lastly, the most important thing. When you are making a video, have fun! The audience respects professionals who love their work. Enjoy what you do, and the viewers will happily join in for the ride.