9 Lesser-Known Content Distribution Tips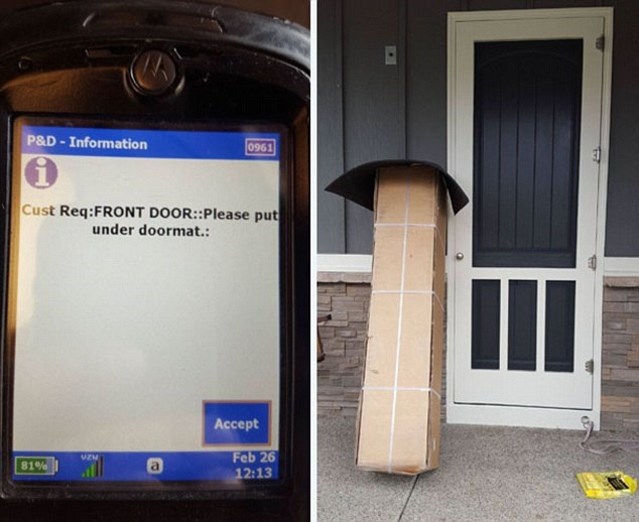 In 2016, 88% of B2B companies were doing some form of content marketing. This number is only going to increase. Optimizing your website for search will help, but it won't guarantee visibility. This is why you should try to make constantly generated content visible to as many people as possible, on and off your site. And how do we that?
The answer is content distribution. Creating content and waiting for it to rank organically is not sufficient. More so when you are starting out.
No amount of other SEO activity can make up for the benefits of content distribution and the traffic it brings.
Content distribution is not merely about sharing your content on social media or sending it out along with your newsletter. Both these avenues are highly crowded, making it difficult to grab your audience's attention.
It is time to explore the lesser-known options. Here are a few tips to help you get started:
1. Niche content submission communities
Merely sharing your content on social media alone will not fetch you too much traffic. Most of the time, the visibility of these posts will be limited to your followers. One way to get more out of your social media efforts is to submit your content to pages or groups where your audience members regularly visit.
This could be in the form of discussion threads, dedicated hashtags, Twitter chats, subreddits, groups, pages, etc. The people who follow these conversations are highly engaged. Therefore, the chances of them checking out your content will be higher.
The key here is to make sure you don't appear too promotional. There are many content submission websites as well which you can take advantage of.
2. Optimize your social sharing snippets, cover images, meta description, and the first line of your content
Though this is more of a content creation tip, it plays a key role in content distribution as well. Most of the times, these are your audience's first touch point with your content. You have to give the audience a reason to go ahead and read it.
Here are a few tips to help you do this:
Make your cover image more interesting.
A/B test your social snippets.
Make your first line interesting and authentic – ask questions, add new and relevant statistics, mention a problem your audience faces regularly and how you are going to solve it, share a personal story, etc.
Learn to optimize your content for social media using Yoast SEO.
3. Optimize share button positions
It is crucial that you place the share buttons above the fold. Keeping it at the beginning or the end is fine, but it is tedious for users to scroll all the way down or up to share your content.
Instead, keep your social share buttons floating, so that it always stays above the fold. The key here is to ensure that it doesn't obstruct the content or hamper the reading experience, especially on mobile.
Here's how to add floating share buttons without any WordPress plugin.
Here's how to add floating share buttons with WP plugins for your WordPress SEO needs.
4. Slack communities
Slack is one of the most popular office communication tools available. But that's not all. With its ever-increasing user base, more and more people are setting up or joining Slack communities.
They are basically Slack channels where people from different organizations come together to discuss and learn more about a specific topic. It could be related to anything from marketing to tech documentation. You can either start a new community or join existing ones.
Here are a few tips to keep in mind while using Slack for distributing content:
Before you start distributing your content, make sure you build rapport with fellow channel members.
You need to stay active and interact with fellow channel members regularly.
Don't be overtly self-promotional.
Regularly read articles shared by fellow members and offer your feedback for them.
Make sure you follow Slack etiquettes while communicating with fellow members.
Make sure the content you share is relevant and helpful to fellow members.
A few communities that you could check out.
5. Reach out to people who have shared similar content
This is a great way to push your content to a set of people who are more likely to find your content useful. Firstly, pick out a few top ranking pieces of content that deal with the same topic to what you published. Make sure they contain outdated information.
Then, identify people who shared them recently. Reach out to them, saying that you have new and updated content dealing with the same topic and that they might find it useful. The likelihood of them checking out your content and sharing it will definitely be higher.
6. Use the Custom Audience feature
Social media websites like Facebook, Twitter, Pinterest have a custom audience feature. This allows users to identify and target people who have engaged with your website or your social network pages before. As the audience is interested and familiar with the content you produce, it will be easier for them to click on your ads.
Best Practice – identify people who have visited a particular section of your blog. Then, when you publish similar content, make sure you promote it to that particular section of the audience.
Here's a guide to Facebook's custom audience feature.
7. Leverage your mentions
Most of the time when you publish content, you will have a few outbound links. It could be a quote from an influencer, findings from a particular research paper, link to the website of a relevant tool. This helps make your content more trustworthy, helpful, etc.
What we forget is that we can leverage these links to promote our content. Reach out to these people and let them know about the mention. As you've done them a favor, this may lead to reciprocity and they may end up promoting your content. You may even get a newsletter mention if the quality of your content is high.
8. Use customer messaging platforms
These tools are mostly used for customer communication. But, they can also be used for content marketing too – right from idea generation to delivering content. These services are normally used by an audience who are engaged and are in need of the content. So, placing their search keywords in your content will definitely improve your SEO.
It can be very helpful for content distribution too. When customers ask for help, don't restrict your answers to FAQs. Instead, take this opportunity to send them relevant, educational, and motivational content like best practices, real life examples etc. The immediacy and relevancy makes them a great platform to distribute your content.
Here's how Intercom uses their own tool to do this.
9. Email series
Email is a great channel to distribute your content. Even though newsletters are ideal, getting readers to click is becoming more and more difficult. This is why we should start using an email series every now and then.
When you have written a really helpful article filled with actionable tips, instead of publishing it on your blog, divide it into an email series and send it out to your subscribers. It could be done on a weekly or daily basis. The language used should be that of a 5th grader – simple and clear. The article should not be published on your blog until the series is over. Again, it is all about adding value right in their inbox. And you will want to combine this with call to actions to buy your product or extend their service subscription with you.
You can use tools like MailChimp and ConvertKit to set up such an email series.
Wrapping up
Content distribution needs to be taken seriously. Doing it for its own sake will not cut it anymore. You need to actively find new ways to improve the reach of your content. You will have to be creative and dedicated. Above all, it requires persistence and perseverance.
You shouldn't stop once you think you have achieved your expectations. You have to keep going on and on. There are always new platforms and techniques waiting to be found.