YouTube SEO Guide: How to Optimize Videos in 2022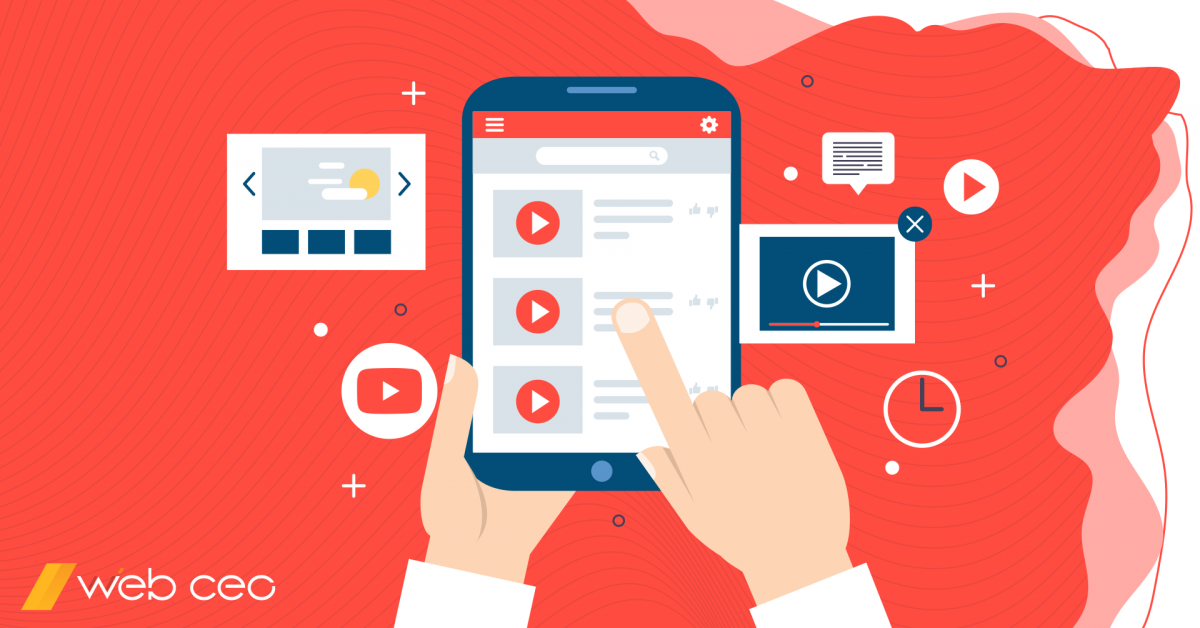 YouTube is the second most visited website after Google – which makes it the second biggest search engine in the world. Online videos are great as entertainment and tempting as a source of income; it's no wonder so many Internet users are going crazy over them. If you are one of those ambitious users, today is your lucky day! This step-by-step YouTube SEO guide has all you need to get your videos at the top of YouTube search.
So, what's the first in our list of YouTube SEO tips?
1. Make a great video
The first and the most important rule of YouTube SEO: only high-quality videos may apply.
One of the biggest ranking factors for a video is how many users watch it from start to finish. This is also called user retention. If users give up on the video before it's over, it's no different from bouncing off, except with more severe effects. Your video needs to be so fantastic, the majority of viewers will stay and watch the whole thing. To reiterate: make an awesome video, or nothing will work.
It doesn't matter how good you are at SEO; a bad video will never rank high, period. YouTube is a democracy where users decide which videos deserve to rank. No other site has taken the "content is king" principle to heart as much as YouTube. That's why, before you even consider doing SEO, you need to make an excellent video. Start strong, or don't start at all.
Have you made one already? You rock! Now you are ready for SEO.
2. Find the best video keywords
How to find YouTube keywords?
As usual, SEO starts with keywords and the means to find them. Since the goal is to rank in YouTube, why not make it the first place to look?
The number one source of keywords for YouTube is its search bar.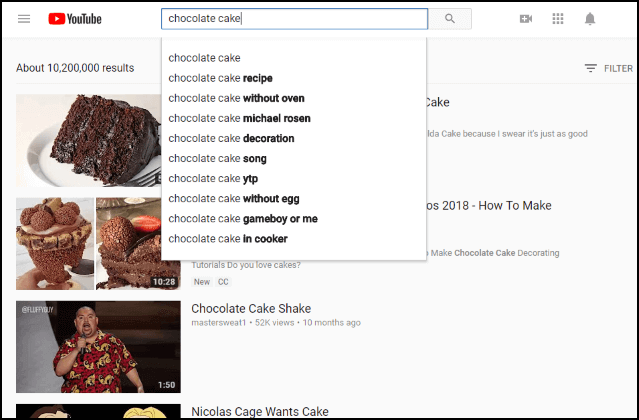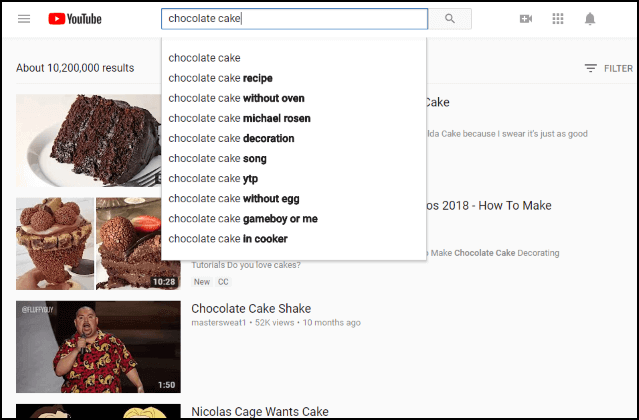 Start typing in the bar, and YouTube will try to guess what you are trying to find. These guesses are based on actual search phrases typed by countless users before you, which makes those phrases perfect as your keywords. You know people will type them in, so if you use them to optimize your video, it may be found more easily.
Now, ranking in YouTube is awesome and all, but it won't hurt to get picked up by Google, too. YouTube videos rank really well in Google; it's not uncommon for them to occupy multiple SERPs before non-video results start appearing. It therefore makes sense to optimize your videos for Google's search algorithm, too. That's where you need SEO tools.
Whip out WebCEO's Keyword Suggestions and type in it the keywords you've found so far.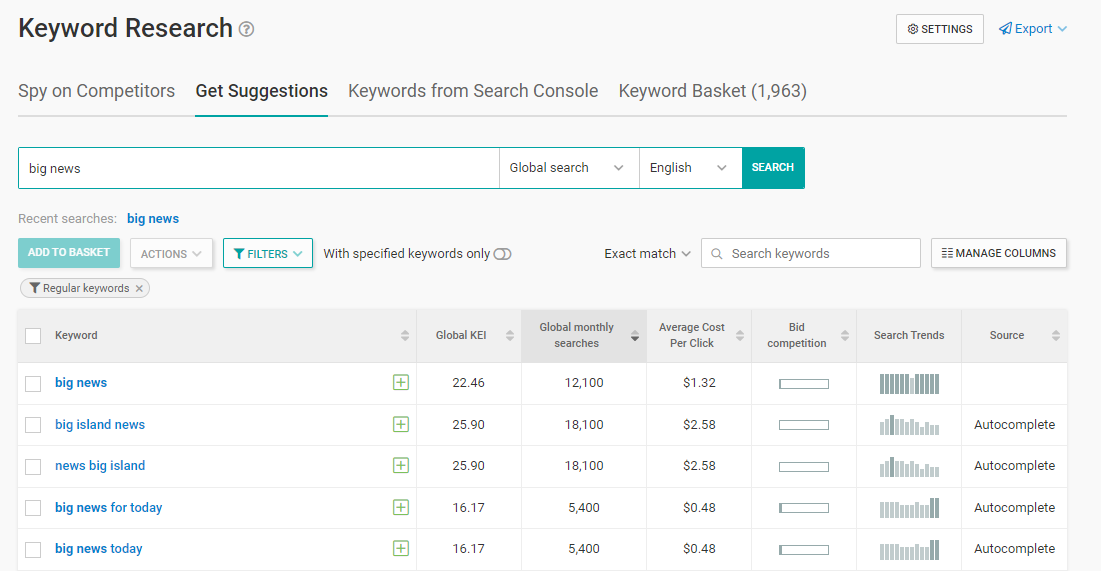 You will want to know the keywords' global search volume. A high search volume means more people can find you by typing those keywords in Google. There's also local search volume, which is useful when your videos are meant to promote your brand in specific locations (something local businesses do often). Now you have all you need to collect the most potent keywords!
Where to use keywords?
In order to optimize content with keywords, you can strategically place them where they will be noticed by search engines. How do you do it on YouTube? Video optimization begins before you even upload your video on the platform. Here are the places to use YouTube keywords.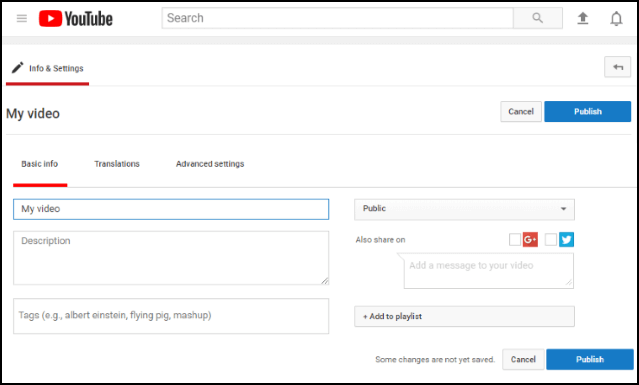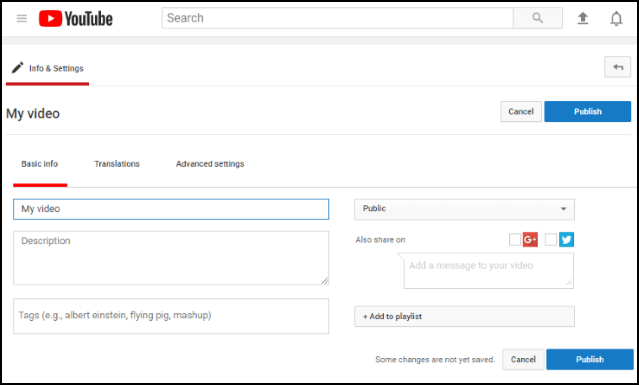 Filename. Optimize the video file's name with keywords before you upload it.
Title. This is how users identify what a video is about. Give it an unambiguous name that will leave no doubts about its contents.
Description. Have you got more to say about the video? You have plenty of room to maneuver here, so knock yourself out! Also, descriptions are the place for information that's either not important enough to mention in the video or too tricky to include (like links to other sites).
Tags. They make videos easier to find in search. This section has a character limit of 500, but it should be enough for your keywords.
Transcript. Be sure to upload one! If you've ever seen automatically generated transcripts on YouTube, you know how awful they are. This is a job best done with your own hands.
Translations. You will get a lot more viewers by translating your transcripts into different languages.
Spoken content. When talking in your video, say the keywords out loud. If you have properly optimized the video's title with keywords, say the title out loud within the first 5 seconds. Viewers often stop watching when they aren't sure what the videos are about; if they hear you talk, they'll be reassured they've found the right thing.
Location. Fill out this field if you are in need of local SEO.
Channel and playlists. Keywords go in their names, descriptions and About information.
Once your keywords are in place, the next step is tracking how they help you rank. If you are a proud website owner who also runs a YouTube channel, you can track both Google and YouTube rankings in WebCEO's Rank Tracking tool.
First, open the tool and click on Settings. Then add your keywords in the Keywords tab.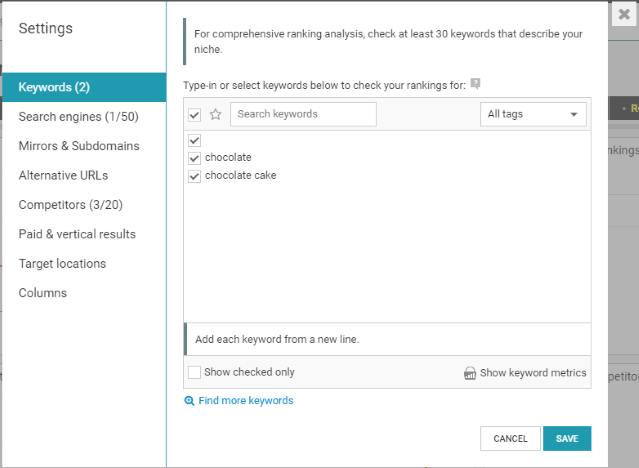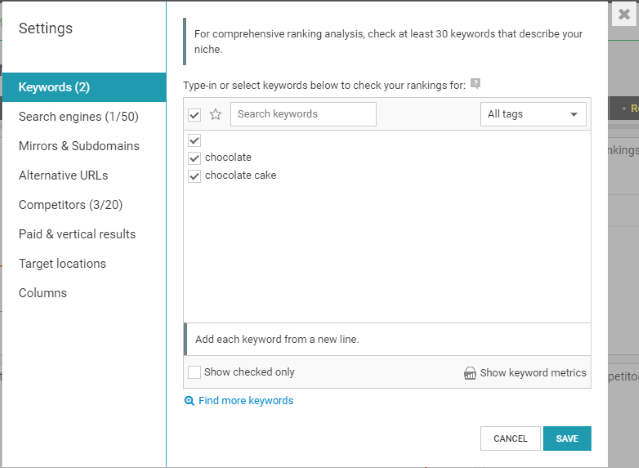 Next, select the Search Engines tab and press the Add a search engine button to choose Google and YouTube.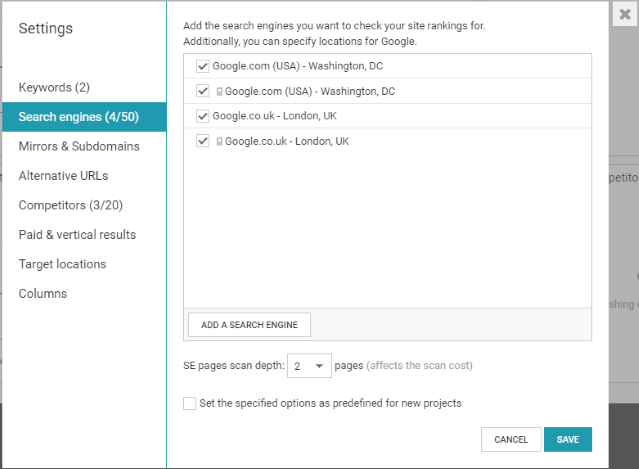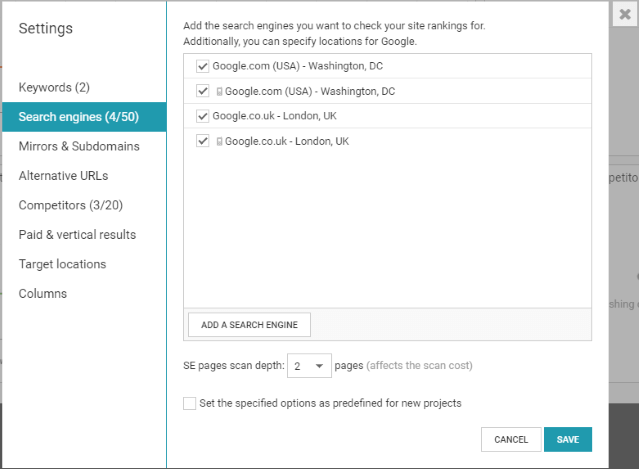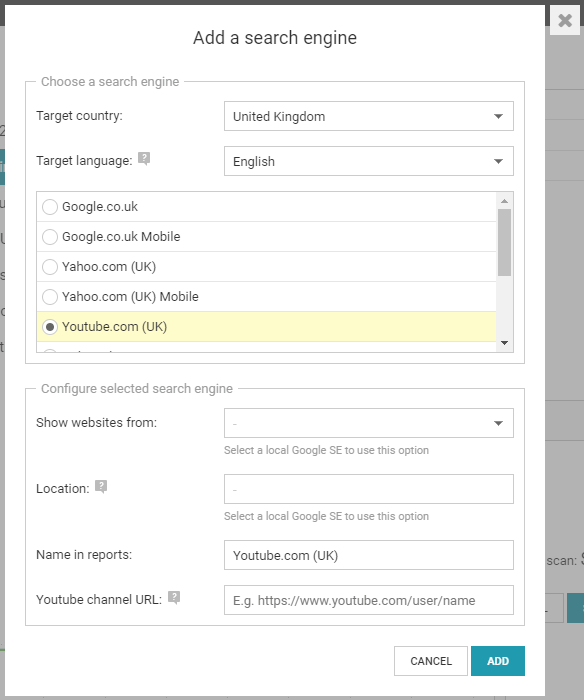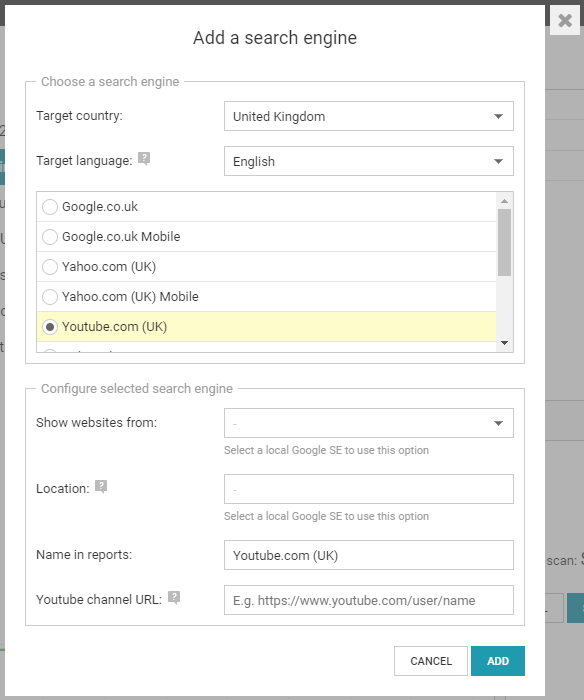 Lastly, click Save to start scanning. The tool will show how your website ranks in Google and your YouTube channel ranks in YouTube, for each keyword. With this information, you will always know if you should re-optimize your videos.
3. Link building for videos: yes or no?
Do you need to build links to a YouTube video the same way you would to your own site?
The answer is "maybe". Not a solid "yes". Just a "maybe".
Why is that?
For starters, YouTube is already a high-authority domain. There's no need to build more links to it; that won't help your video rank higher in YouTube nor in Google. Second, videos need views to rank, and backlinks aren't as good at bringing views as one would like them to be. If you want views, you should embed the video on other websites instead.
And lastly, the time you spent building links to a video could've been spent on making a new video. Or building links to your own site. The point is, link building just isn't as big in YouTube SEO as it is everywhere else.
That's not to say links aren't any good. Links bring traffic, and traffic means views! That extra traffic might just tip the scales in your favor, so build backlinks with gusto. Now, the question is: from where?
1. Sites with user-generated content. Most forums and blogs are accepting of videos, as long as they are relevant to whatever topic is in discussion. Q&A sites like Quora and Reddit qualify, too.
2. Your own website. If you have one, and if you can embed or put a link to your video there, then by all means do so.
3. Email. It's standard practice to notify subscribers of your updates via email. Such links may not pass any authority whatsoever, but who can say no to more user traffic?
4. Competitor videos' backlink profiles. You can find out who links to any page on the Internet with WebCEO's Competitor Backlink Spy. Pick videos from competitor channels, put the URLs in the tool and find websites who might give you backlinks.
And while we are still on this topic, don't forget you can build links to your website from YouTube. The best place to put a YouTube backlink is a video's description – specifically above the "read more", since it's the most visible part of the description. And while multiple links are allowed in there, keep in mind that users won't click on them equally.
All links on YouTube are nofollow, by the way.
4. Optimize your video to rank
What else does a video need to rank? Other than keywords, YouTube looks at several more things before ranking its videos. Some of those signals are so easy to understand, even a preschooler could become a YouTube SEO expert. Those are, of course, the signals you can count.
Get as many of these as possible:
Video views
Comments under the video
Subscribes after watching
Shares in social media
Embeds on other sites
Likes (and obviously, dislikes will lower your rankings)
Other signals are trickier as they can't be so easily measured. Fortunately, a preschooler could still understand what they mean, and so can you. We've already talked about user retention in the beginning of this post, now it's time to discuss this more.
First, there is video length. Videos shorter than 5 minutes tend to not rank as well as longer videos. Understandable: how much content can you cram in under mere 5 minutes? Take your time filming and don't be stingy.
The other matter is consistent releases. One of the worst things that can happen to your videos is for them and their channel to fall into obscurity. And no video (unless it's viral) is safe from such a fate. Just think about it: a few days into your video's lifetime, who will remember it even exists? New videos pop up on YouTube all the time, and even they will be watched and forgotten soon enough. The only way to fight this problem is to regularly update your channel with new videos. By all means, ask viewers to subscribe to your channel and also ask them to click the bell that signifies they want to be notified the next time you publish a video.
5. Maximize your click-through rate
Appearing in search results isn't enough. A video that gets no clicks is deemed irrelevant and slides down the ranking ladder. You need to make your video's search result more clickable. But how?
Here's everything you need to increase a YouTube video's CTR.
Exciting title. A video's title has to make users want to watch it. Your video is the best in the world; show it in its name!
Engaging description. This needs to act as a follow-up to the title, reinforcing its message and convincing the users to give the video a whirl.
Excellent thumbnail. This tiny preview picture can make or break your video's success, so think it over. You can choose a thumbnail in the video settings, but it's much better to make one yourself. Note that only owners of verified YouTube accounts can create custom thumbnails.
Efficient tags. This is where you put keywords related to your video, but there's more you can do. If you want to give your videos more visibility and help them rank higher, put your competitors' names in your list of tags. That way, when somebody watches competitors' videos, yours will appear in the "related videos" section.
6. Make your video convert with an end screen
All good things must come to an end. Afterwards, what truly matters is the impact left by them. YouTube videos are no different. When a video ends, the viewers leave, and you don't want them to leave without making you a little more successful.
The end screen is where you make the last seconds count. Finish your videos like a boss with these final touches:
Thank your viewers for watching. User experience matters on every website, including YouTube. Goodbyes should be positive and promise more positivity in the future.
Make a call to action. Encourage viewers to engage with your videos: to subscribe, click the bell, upvote, share and comment. How The Hobbit Should Have Ended has my favorite call to action of all time (skip to 2:50).
Link to other videos in your channel. This is done with the help of YouTube cards. You can add up to 5 cards to a single video, and please don't put them anywhere outside of the end screen. We have YouTube advertisements to obstruct the main content.
7. Add Schema markup to your embedded videos
Having a YouTube channel is awesome, but it's also a good idea to embed your videos on your own site. If you plan doing this, you should definitely get acquainted with Schema markup a.k.a. structured data – an incredibly powerful asset in SEO.
Quick refresher: Schema gives search engines a better understanding of your site's content. What exactly does "understanding" mean in this context? When a page element is marked up by structured data, it tells the algorithm what exactly it does – and, most importantly, how relevant it is to the user's search query. And since relevant parts appear in search results, you can't afford to sleep on Schema. After all, embedded videos are page elements same as everything else.
Keep in mind that you can only use Schema on the videos you embed on your own site, not on YouTube. With that said, what kinds of Schema can you add and how do they help?
Here are but a few examples:
LIVE badge. Even though it's common practice to record your streams, people still love watching them live – no doubt thanks to the chat.
Home activities. Perfect for people with free time on their hands.
Learning video. Just as good for people from the aforementioned group.
Key moments. Have you ever seen a video search result in Google with timestamps in it? That's where they come from.
Consult Google's Documentation for detailed guidelines on structured data for YouTube videos. Be sure to monitor the updates! Schema gets something new on a regular basis.
And remember to validate your Schema markup code (for example, using Google's free Rich Results Test). If you release a page with a video and the code doesn't work, your best outcome is zero change and wasted effort. At worst, you might end up breaking your page.
Afterword
Video content is gaining more popularity with each passing day. YouTube gathered over 80% of global user traffic in 2021, and the trend will continue to grow. That's a source of traffic you want on your side as soon as possible. The time to learn and apply the best practices in YouTube video SEO is now!