How to Do SEO Justice and Boost Your Website's Google Rankings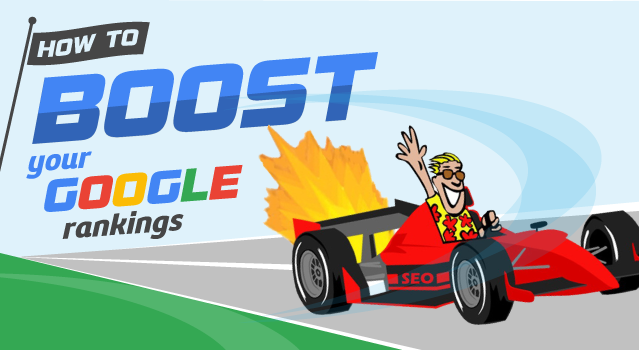 Running your own online business or a website has its rewards, but it is also full of challenges every step of the way. You will probably face some stiff competition regardless of your niche, but even that seems simple compared to the constantly changing rules set by technology, which is developing at a rapid rate. Every now and then, Google will release a new update to its algorithm, and you will have to scramble in order to keep up with all these new SEO guidelines.
Also, things like AI, digital assistants, and voice search are emerging as the next big thing, making ranking one of the most important factors which can make or break any business. Now, there are over 200 major, and over 10,000 minor SEO signals which Google looks at when deciding on how to rank your website. And there are other things, such as negative SEO, which you need to worry about. In order to avoid the most common pitfalls of running an online business or website and to boost your Google rankings in the process, check out the following tips.
1. Create Superb Content
There is no way getting around this. While there are other crucial SEO signals which play a huge role in your website's ranking, high-quality content is what drives users to visit your website and what convinces them that you're a trustworthy source. It's impossible to say how Google is actually able to tell if your content is good or not, but one of the things it analyzes is dwell time, which is a metric that often gets overlooked by SEO experts and business owners.
Obviously, it is the amount of time visitors spend browsing your website. The better the content, the longer they will hand around. Length matters, too: creating long-form content, between 2,000 and 2,500 words, can improve your ranking in a big way. Long-form content allows you to insert more relevant keywords and provide more relevant information your visitors can use. A lot of content out there is just generic filler, which is why in-depth guides and how-to articles are always a hit with the audience.
If you are struggling to run your business and create content at the same time, there are plenty of solutions out there in the shape of cheap writing services and freelance websites, such as Upwork, where you can find good writers without breaking the bank.
2. Increase Site Speed
Today's users are an impatient bunch and seeing as mobile searches have started to account for more than 50% of all searches, things will get even worse if your website is slow to load. Site speed is viewed as a major SEO signal by Google and Bing. Slow website speed will also lead to a high bounce rate, which in turn contributes to lower rankings.
In order to improve website loading speed, you can compress your images and reduce the length of your videos, use a caching plugin, remove slow and clunky plugins, optimize your code, and use a content distribution network (CDN).
3. Make Use of Long-Tail Keywords
If your website is brand new, it will be almost impossible for you to compete for the most popular keywords, at least not right away. But, you can still get in on the game by optimizing for long-tail keywords. They will produce results much faster, and there is less competition to be had there. Also, long-tail keywords allow you to target a very specific audience, which is exactly what you need. For instance, it might be hard to compete for keywords like "best hotel". On the other hand, if you are optimizing for something like "best hotel in Boston under $100", you will be able to find the right audience.
Of course, since there is less competition, long-tail keywords don't tend to be as lucrative as those which are shorter and more general, but they still have their place. In order to find the most relevant long-tail keywords in your niche, you can rely on WebCEO's Keyword Suggestions tool. Google is your friend in this, too: it has the Keyword Planner and the autocomplete feature.
4. Build High-Quality Inbound and Outbound Links
Outbound links are not a ranking factor, but it doesn't mean your site shouldn't have any. Linking to other high-quality resources is good for the user experience. It's good for you, as well: some situations will require you to link to another site (e.g. listing a source). Just make sure not to overdo it, as too many links inside the text can be very distracting. And you don't want users to leave your website too soon, either.
As far as inbound links go, they are probably the most important SEO signal next to relevant content and keywords. If you can secure a guest post on an authority website, it will expose you to a massive audience and send a huge surge of traffic your way, which will signal to Google that your website is a valuable source of information.
Beware of links from low-quality sites! They can bring down your website's ranking positions or even earn you a penalty from Google. Scan your site's link profile in WebCEO's Toxic Pages tool to find backlinks you'll want to get rid of.
5. Pay Attention to Formatting
Proper formatting contributes to a better user experience, which is why you should always invest time into making your relevant content as readable as possible. People love to scan articles before deciding to read them or not, so make sure to use stuff like subheadings, bullet points, numbered lists, sliders, tabs, and/or accordion and dropdown menus to make your content more user-friendly and interactive. Make sure to use smaller paragraphs, which is especially important if the majority of your traffic is coming from mobile devices.
6. Update Your Website's Content on a Regular Basis
It goes without saying that content on your website should be regularly updated. While there is only so much you can do on your official website, its blog section is a different story. Having a company blog will not only allow you to boost your SEO by inserting more keywords into blog posts, but it will also help you spread your knowledge and establish yourself as an authority figure in the industry. However, if you plan to do that, you should make sure to post on a regular and relatively frequent basis. It can be weekly or daily, it depends on your niche, audience, as well as your ability to produce content.
7. Repair or Remove Broken Links
This is pretty much an extension of the previous tip. If a user clicks on one of your links and encounters a 404 error page, it looks pretty bad and makes for a poor user experience. You come off as less dedicated and serious. But, in this case, slightly annoyed users are the least of your worries. Search engines also pay attention to broken links, and they will take your website down in terms of ranking, because a broken link demonstrates that the site has been neglected and you may no longer be in business. Fortunately, you can remedy this issue by using tools like WebCEO's Technical Audit tool or Google Search Console, which can help you detect broken links.
Conclusion
As you can see, improving your SEO and boosting your ranking is something that can be done fairly easily. Ultimately, it is about providing the best content and user experience, while implementing some of the aforementioned tips. Good luck!