How to Stay On the Light Side of Website Submission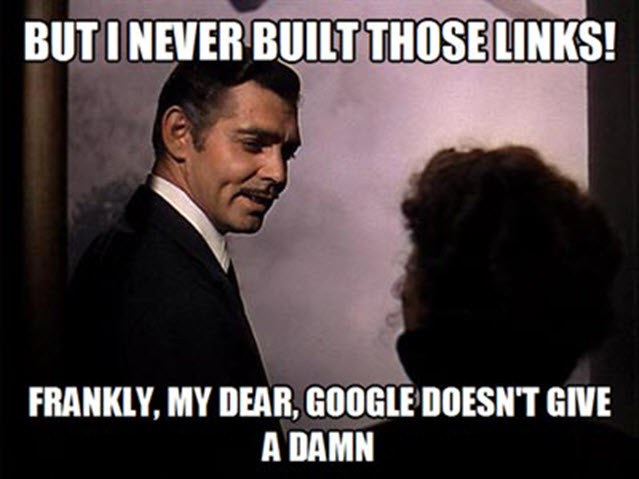 Giving birth to a new-born website is much like giving birth to a child. You want to shout out its name to everyone and spread it all over the web. And this is the moment you should be really careful in order to avoid common mistakes. The main mistakes are trying to speed up website indexation and trying to gain too many inbound links too quickly and in an unnatural way.
Over the past decade, one of the more popular SEO practices has been to promote sites by means of the submission of websites to all kinds of search engines and directories. This is now considered a passé SEO tactic. Google, after all, understands and is scornful of site owners who manipulate and control their incoming links in an "unnatural" manner. In some cases, submitting a website to directories is considered bad manners and a spammy black hat tactic. Commonly, Google doesn't even pass any credit to links from many online business directories and search engines. In 2014, Yahoo went ahead and withdrew its own directory submission service.
Here are some grave website submission mistakes you should avoid in order to keep your website from being de-indexed and penalized.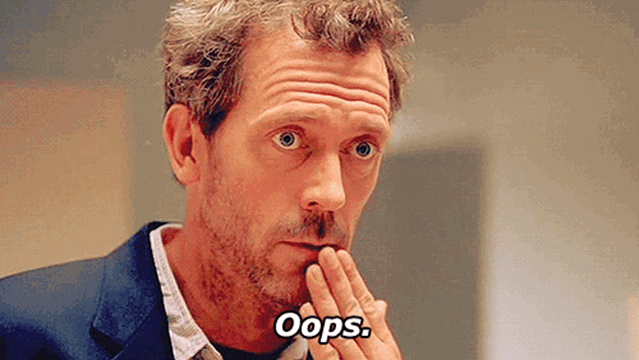 Getting a website submitted to low-quality junk directories.
Generating links on free irrelevant web directories.
A massive automated submission of a website to dozens of directories or search engines in a short span of time.
Choosing a wrong or irrelevant category in a web directory.
Business listings on multiple directories submitted with the exact anchor text and description.
Business descriptions of a website on directories which are keyword stuffed and which look too promotional.
Massive link submission to the home page of a website.
Submitting a website to reciprocal exchange directories.
Submitting invalid or broken links.
Massive article syndication via article directories.
In the next few months we will enter a new, real-time Penguin era and we will have to review our strategies of link building and content marketing. The first thing you should reconsider is the submission of all kinds of content, which was traditionally considered to be a fast and easy SEO tactic to boost your rankings and build backlinks to your site.
If you want to stay ok with the search quality guidelines when submitting your website, URL or website pages to third-party listing or directory sites, you should be aware there are light and dark sides of content submission. Your SEO future depends on what side you will choose.
Common sense recommendations on how to stay on the light side of website submission.
The best mantra for a profound website submission strategy would be: Go an inch wide and a mile deep.
Sitemap submission. If you want to speed up the discovery and indexation of all your website pages by search engines, start with generating and submitting an XML sitemap to the major search engines like Google, and Bing.
Human editors review and verification.  Penguin-proof link building should imply a mostly human-edited process.  Consider only those submission sites which approve submissions via editor verification and approval.
High PR and niche specific submission platforms. To boost your brand awareness and referral traffic with no harm to your site rankings, select high PR and niche specific business directories. Choose a relevant category, subcategory. There are several trustworthy and SEO-friendly business directories like DMOZ, OPN, etc that are still used by people and bring referral traffic.
Content submission with the Nofollow attribute. By assigning a rel="nofollow" attribute to links you submit on third-party submission sites, you give a deliberate signal to search engines not to give a weight to these links. This will keep your site in line with search quality guidelines.
Local submission. In the post-Pigeon era of local search, promotion of your local business via business listing and review sites like Yelp have become crucial. Local directories can now be a pushy helping hand for driving referral traffic to your site, increasing social proof for your product and bolstering your local SEO campaigns on a local level. If you are present on the most authoritative local business directories like Yelp, TripAdvisor and Google My Business, then you are more likely to hit the first page of local search results.
ECommerce submission. If you have an eCommerce website then being presented on the leading high converting shopping search engines will bring you the most bang for the buck. There are no penalties for spamming shopping search engines. Each of the platforms has its own strict requirements for product listings submission.
Social Bookmarking. This is a good alternative to search engine or directory submission. The biggest SEO advantage of social bookmarking is that the links are generated by users. Content that is massively distributed and shared with rich anchor titles, tags and description has much more quality, trust and relevance in the eyes of search engines. Social bookmarking sites are great from the perspective of content promotion and traffic generation. Usually social bookmarking platforms generate NoFollow links and don't pass any value and strength to your link profile.
What makes the Web CEO Content Submission Tool different from other free or paid website submission tools?
If you are looking for an automatic tool for all-in-one website submission within 24 hours, then you will be disappointed. Our Content Submission tool is not a magic wand. We at Web CEO care about your ranking consistency and our reputation. That's why we do not provide tricky SEO tools for an all-at-once search engine and directory submission. What we offer is a laborious manual selection of high PR and trustworthy third-party platforms that are split into categories in accordance to your business needs and the region your business is based in. We provide categorized lists for:
Automatic submission to a very small number of respected directories that still carry link juice. Here we automatically submit your business details once you click on the Submit button in the Automatic Submission tab.
Standard submission. Here you will find all the major SEs and directories for sitemap submission and manual submission.
Local submission. Here we provide the best local listing directories in your local area. (Check the region you need in the submission tool settings).
eCommerce submission. Here we provide a list of the major paid shopping directories and search engines.
Content submission. Here you will find all the needed platforms for promoting your content, including bookmarking sites, press release submission sites, download sites, affiliate program directories, infographic submission and photo and video sharing sites.
Blog submission. Here you will find only high PR and SEO-friendly blog directories and RSS feed directories.
PPC outlets. Here you will find the list of advertising platforms and search engines for your paid search and social media marketing campaigns.
We allow you to control the process of submission and we recommend that you don't do everything at once. If you forget or fail to submit your site or content to some of the sites, you can resubmit it again any time. There are checkboxes to show what you have and have not completed.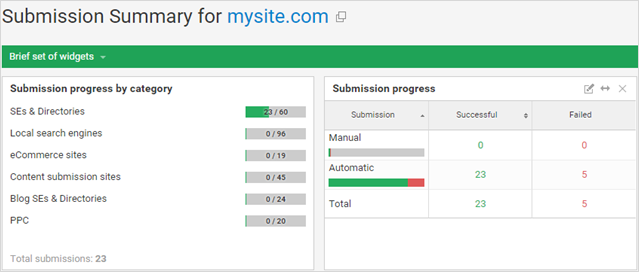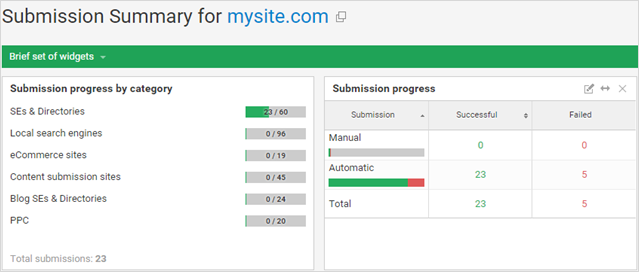 *The Content Submission tool is available for all plans.
Remember: We highly recommend that you not submit your content to all sites and directories at once!
A Final Word on Staying Informed
Are you still doing content submission without quality content marketing, editorial link building and user experience optimization? Then you'd better monitor your rankings on a regular basis, because you might get into big trouble with the upcoming Penguin 4.0 Update.