Localization of Backlinks: Effective Action Plan for a Winning Local Link Building Strategy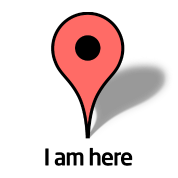 "In Local SEO, not all links matter.
"Links" that matter for Local SEO aren't necessarily links."

David Mihm
In the pursuit of getting easy but high quality backlinks, you should not ignore having a local backlink building strategy. Analyze your business influence area and your customers' locations with the help of your Google Analytics account and try to figure out whether you should focus on a specific geographic area or not. If even a low percentage of customers resided in one area, it would be worthwhile to make a local SEO optimization effort.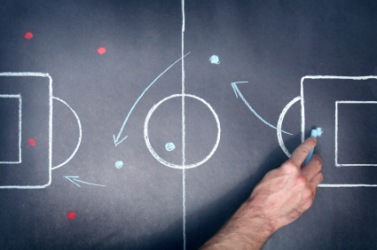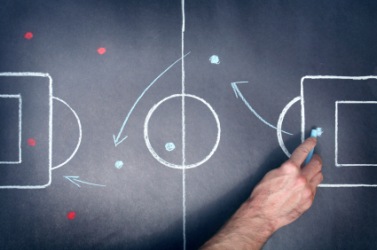 Backlinks built within a specific geo location increase your chances to get higher rankings for that region. The main way to build a local backlink profile is to find and interact with the authorities within your business community, thus improving your own authority, visibility and recognition score. Local backlinks are advantageous because you will meet less competition in your niche and you will get a burst of new local visitors as a result of high ranking positions.
The action plan of your local link building strategy should include both online promotional and offline key activities.
1. Focus on geo-specific anchor texts in your local backlink building campaigns. Make use of long-tail search queries you found with your Google Analytics account and strengthen them with specific regional terms and locality identifiers.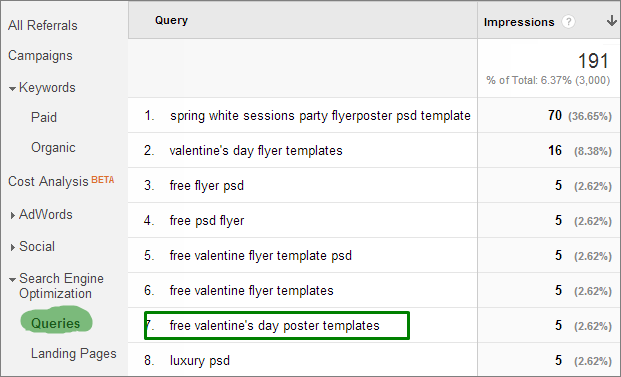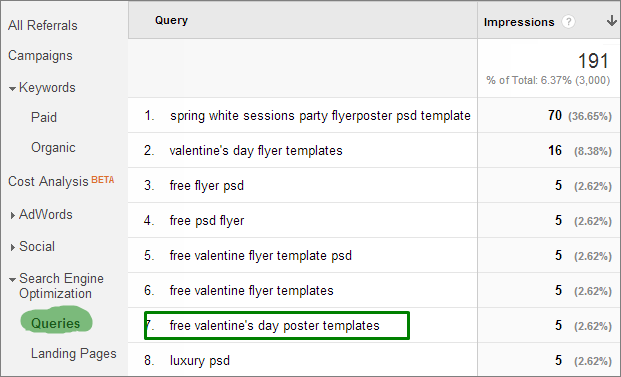 2. Build citations (i.e.: text references to your site domain that don't link to it) on some local listing sites and business directories, including Google Places, Yahoo!Local, Yelp, ThinkLocal etc. The local listings and citation building will improve your website visibility (be sure to include proper citation information, i.e Name, Address, Phone, aka NAP). Though citations are not direct backlinks, search engines consider them as a relevant factor to evaluate your business reputation and awareness. It's a fact that citation references have a strong impact on local search rankings. Make use of the WebCEO Submission tool to find the most popular local directories and listing sites and submit you site or a review of your products/services to get people to find you in a fast and easy way.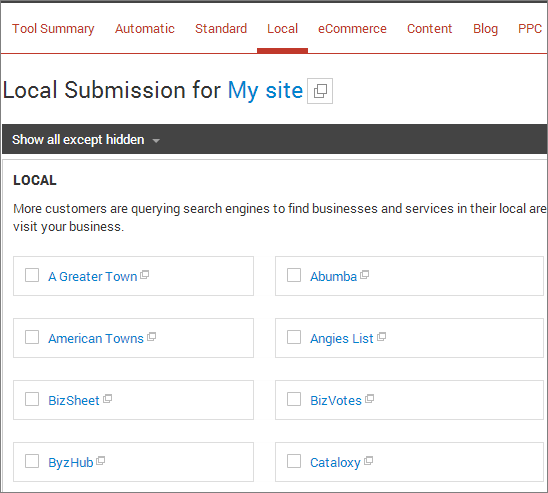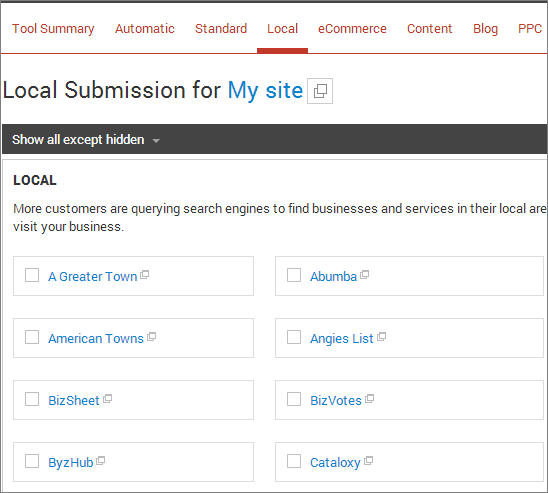 3. Use the WebCEO Competitor Backlink Spy tool to track some of the authoritative and juicy backlinks of specific localization leading to your competitors. Get in touch with the linking sites and find a way to earn a backlink from them, maybe in the same way your competitor did (such as by making a relevant comment on a blog that gets liked and answered). Although doing this may take your time,, you can be sure these backlinks will bring benefits in the form of higher local rankings, additional local web traffic and more local brand awareness.
4. Type into the WebCEO Web Buzz tool up to 20 geo-specific keywords and regional terms to track your and your competitors' businesses mentions. Do guest posting on local sites, blogs and forums that have high credibility in your local community.
5. Make a deep search of relevant local community organizations and companies and interact with them to earn some ORG or EDU links which are of supreme value. These organizations can be:
non-profit public organizations,
media organizations (local newspapers and magazines, blogs, radio websites etc.),
service providers,
educational institutions,
charities etc.
6. Provide newsworthy information using highly targeted, geo-specific keywords in titles and meta description tags.
7. Organize or sponsor local special community events.
Given the fact that search engines are concerned about the nature and quality of backlinks and now even guest posting can be considered "black hat" if not done properly, be sure not to draw a negative impact of the Google Penguin update. Put a rel="nofollow" attribute to guest posts and reviews. Think of these links as a way for attracting new customers, not web crawlers.
As a result, your local link building efforts will give back some positive SEO results.
How you will benefit from local backlink building:
Less competition in local areas
Increase of authority within a local community
Positive interaction with customers and community influencers
Bring additional highly targeted and better converting web traffic.
Don't underestimate the power of local link building. Your local backlink profile can become a well-grounded platform for the further industry level growth of your inbound link authority. As soon as you put efforts into earning links on a regional level, you should achieve great search results for regional terms and local search queries. Your global rankings will benefit from this as well.