My 5 SEO New Year Resolutions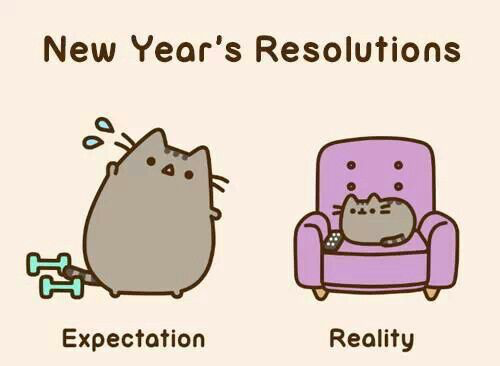 I believe in the power of New Year resolutions and I am sure that a promise to develop positive habits will work better than a promise to quit something.
This year I've decided to write down my 5 SEO resolutions to become a better SEOer in 2017.
Resolution #1: I will spend less than 10 minutes with site analytics.
Of course, this doesn't refer to reporting days!
I refuse to spend more than 10 minutes a day with analytics data. That is why it is crucial to creating custom dashboards in your SEO tools. With dashboards you can get everything you need with a glance.
I use WebCEO for my SEO tasks (hope you do too) and one can fine-tune the Dashboard to show exactly what you need. That is what my dashboard looks like:
I prefer the Extended view with its big vivid tiles. What I have in my dashboard: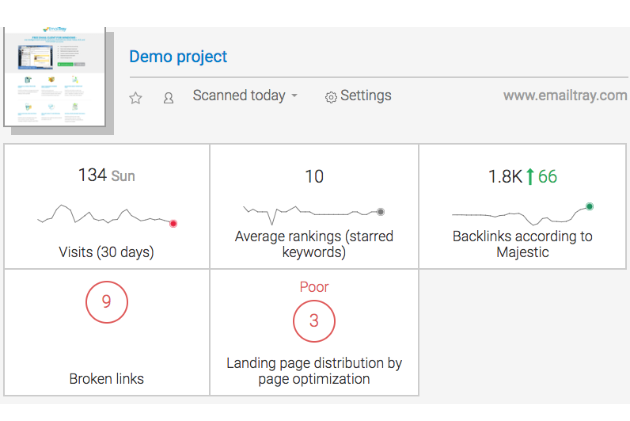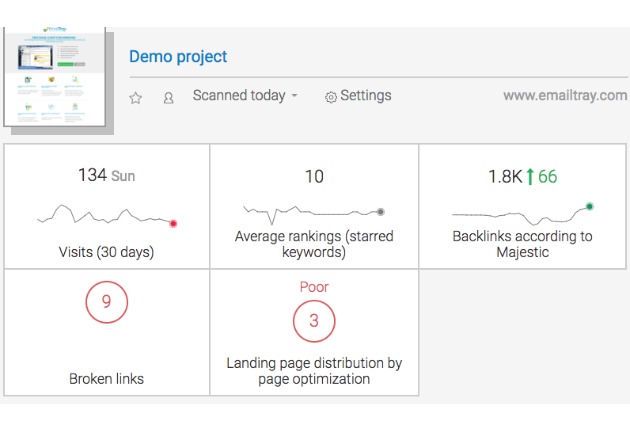 Visits (30 days): the amount of visits for the last 30 days. I monitor visits from all sources, however, you can select organic if you are in charge of organic only.
Average rankings (starred keywords): average ranking data for the most important keywords so you will notice if they suddenly drop.
Backlinks: the amount of backlinks a website has. This tile is also here so you can notice if there is a sudden drop or growth and take appropriate actions.
Broken links: I want my visitors to be happy.
Landing page distribution: to remember that I have to take care of my (slightly) neglected landing pages.
Resolution #2: I will care about site visitors surfing via their mobile devices.
Facebook Instant Articles, Apple News, Google Accelerated Mobile Pages (AMP) – all these strongly hint that we live in the mobile era and mobile users must be pleased. AMP is speculated to have two benefits for SEO:
It is said to be a ranking factor.
Accelerated Mobile Pages are marked with that tiny green lightning, attracting searchers.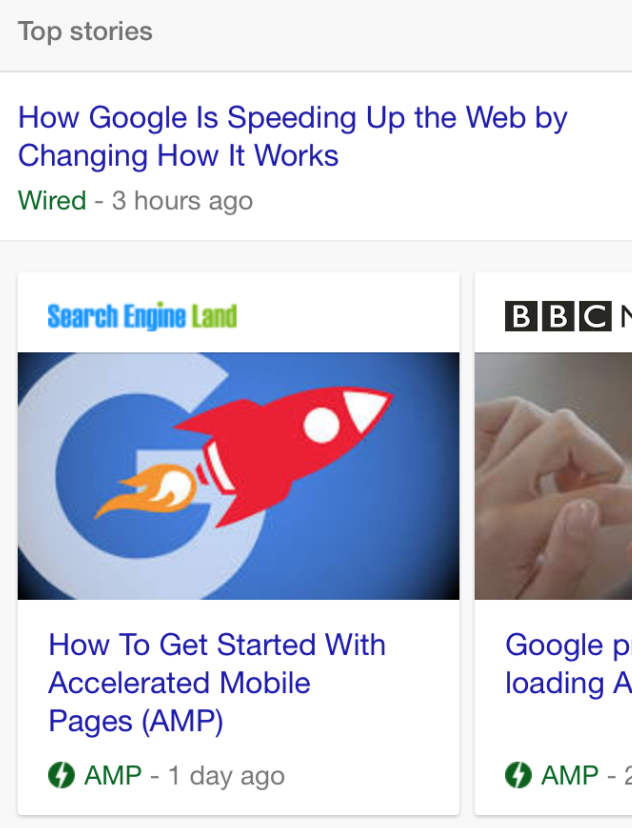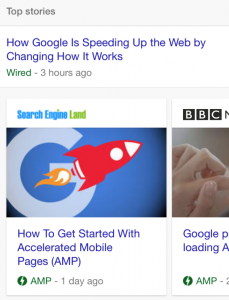 Whether AMP is a ranking factor or not, I am going to print and pin this article near my table.

Resolution #3: I will optimize my sites for visitors, not search engines.
We all know that search engines want to ensure that their users get the results they need. That is why they keep on improving their algorithms and fight with spammy websites. Google announced that user experience is a ranking factor for mobile, and there will be no surprise that the same will be true for desktops.
Let's imagine what happens when a site is not user-optimized. A searcher sees a snippet on a search engine results page, she clicks on it and lands on a website. Where she cannot find prices nor a detailed description of a product, nor how it will be shipped. The visitor leaves the site in exasperation. The site brings no conversions. Google may even notice the bounce rate is high.
It is vital for your business success to think like your visitor (where buyer personas can help) and provide the best experience ever.
Resolution #4: I will set SMART goals.
Goal achievement makes us happy. Besides, without setting goals and objectives, our work becomes a series of chaotic tasks we cannot manage.
SMART goal setting brings structure and trackability into our everyday tasks. What is "SMART"? Specific Measurable Attainable Realistic Timely goals.
A specific goal has a much greater chance of being accomplished than a general goal. You also should define how you will measure that a goal is achieved, and If there's no way you can reach your goal, you're setting yourself up for failure. A goal should be grounded within a time frame. With no time frame tied to it, there's no sense of urgency.
For me, within a year I am going to keep my SEO resolutions, which will allow me to improve my site's conversions by 5%.
Resolution #5: I will practice a little yoga every day.
I know it has nothing to do with SEO but I want to take the opportunity to promise in front of you that I will practice yoga every day. You can illustrate me looking like this.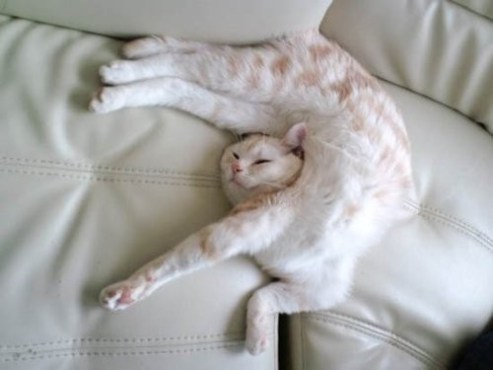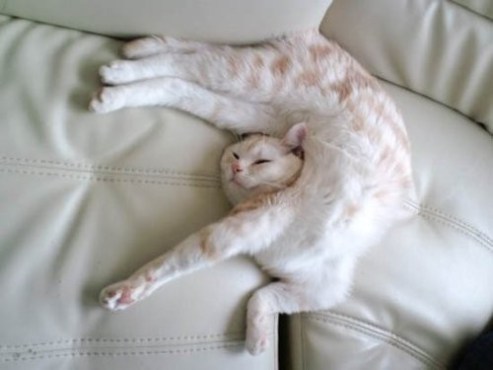 Happy New Year Everyone! Have a safe and successful 2017!