Leading SEO Trends in 2022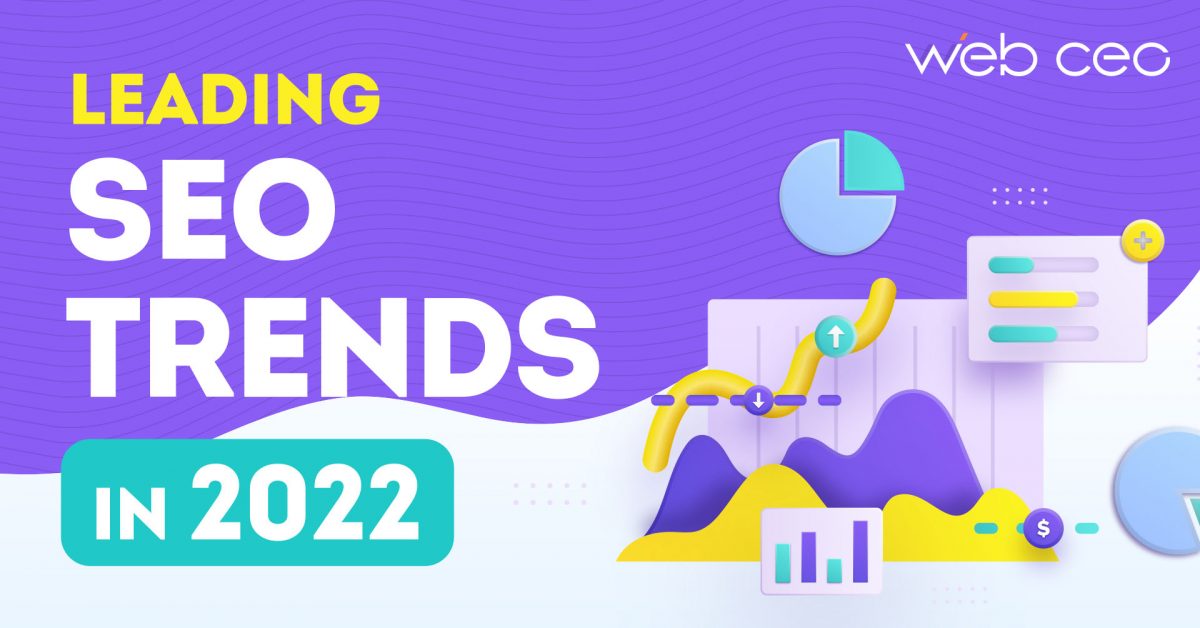 The New Year has come! How is it going with your SEO? This year has seen quite a few notable changes in how websites are evaluated. I hope you were able to keep up because 2022 is shaping up to be an even more hectic year. New SEO trends are emerging, and they promise to shake the online world to its very core. I'm actually very nervous about what's to come.
Just what are those terrific and terrifying SEO trends that 2022 has for us in store? As usual, some of the old ones persist, and new trends appear alongside them. Here's a sneak peek into the future of site optimization.
1. Improve your site's Core Web Vitals (and expect updates)
One of Google's algorithm updates in 2021 was aimed at measuring the quality of UX on websites. It introduced a new ranking factor called Core Web Vitals, which consists of three metrics:
Cumulative Layout Shift (or CLS), responsible for a page's visual stability;
Largest Contentful Paint (or LCP), tied to a page's loading speed;
First Input Delay (FID), showing the quality of your pages' interactivity and how responsive they are.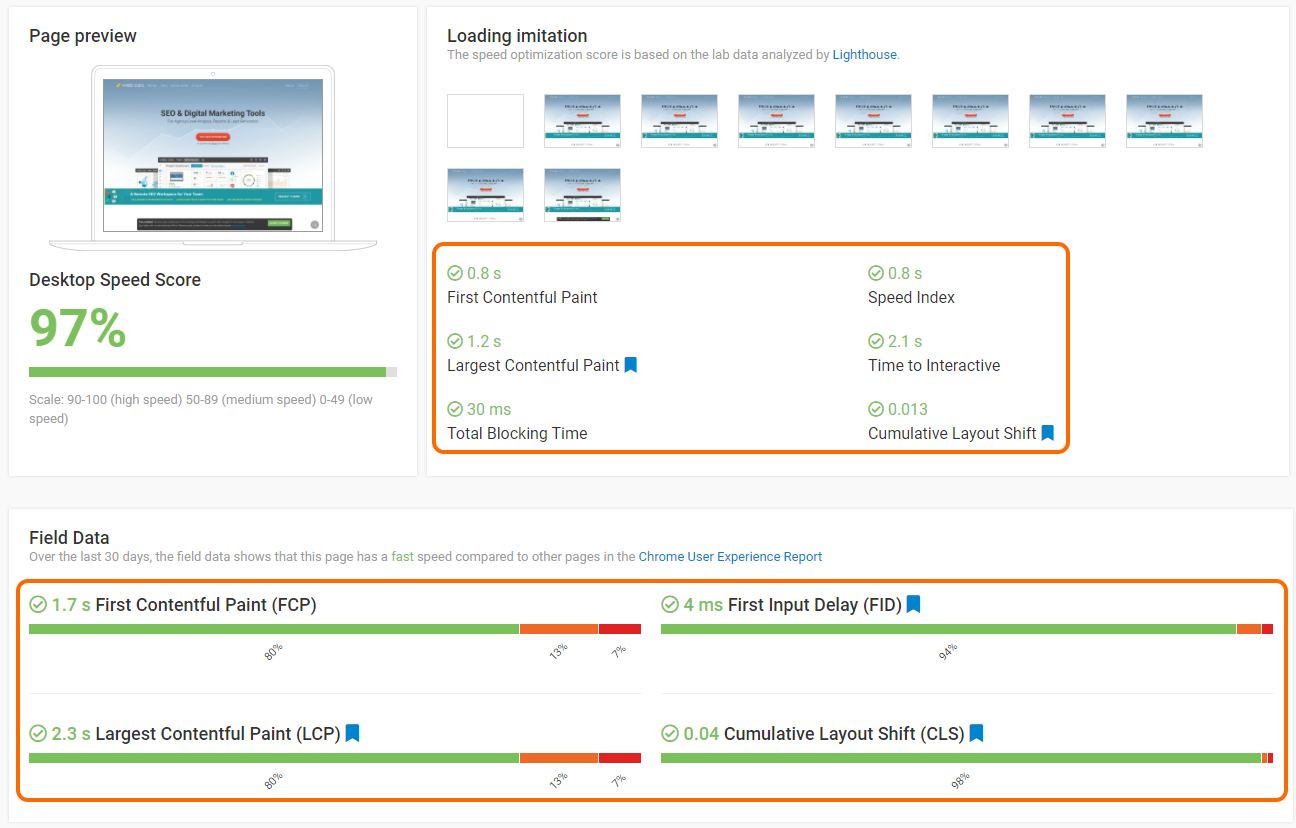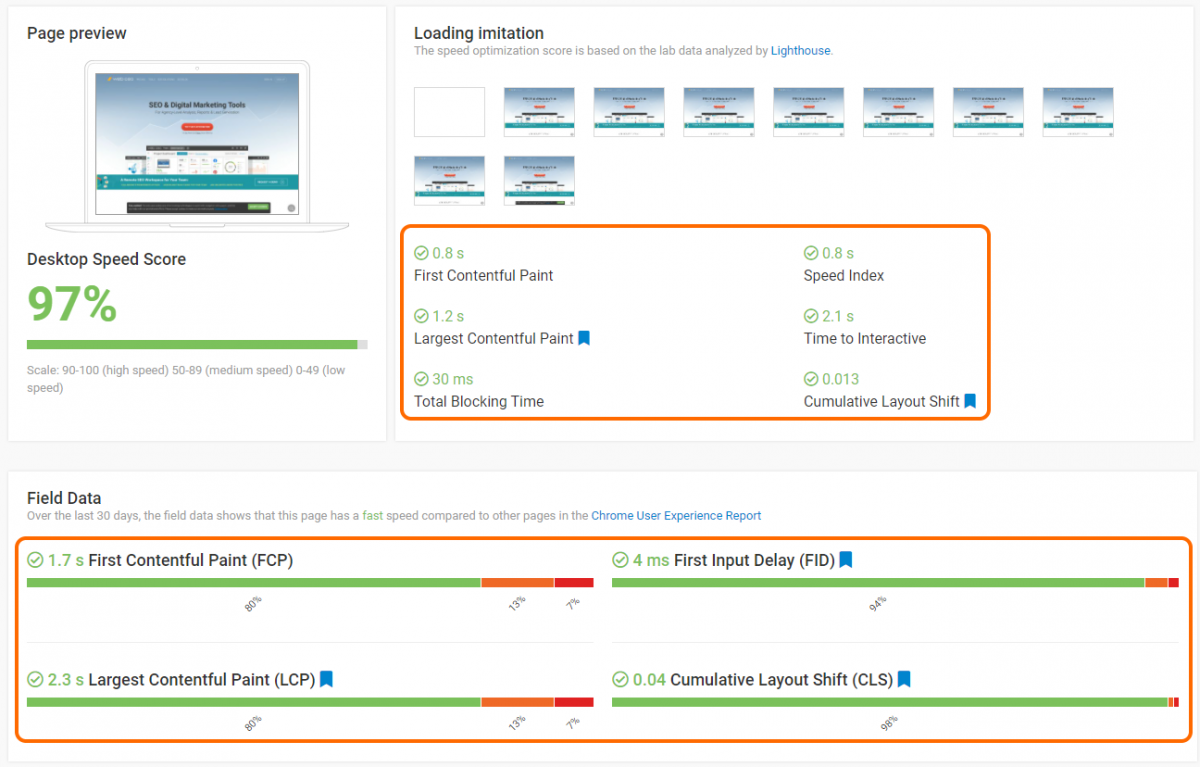 Being a ranking factor, Core Web Vitals are naturally going to stay relevant in 2022. However, they are not going to stay the same as now! In fact, Google is already developing a new metric for measuring responsiveness and response latency. And this new metric may or may not replace FID.
2. Voice search keeps growing
The 2020s were predicted to be the decade of voice search, and this prognosis has been completely accurate so far. According to a study by Findstack, 71% of consumers prefer to conduct queries by voice instead of typing. What's more, three-quarters of all US households own at least one smart speaker. That's nothing if not impressive. Evidently, Google Assistant has already firmly embedded itself into SEO of today, and this trend will only continue to grow stronger.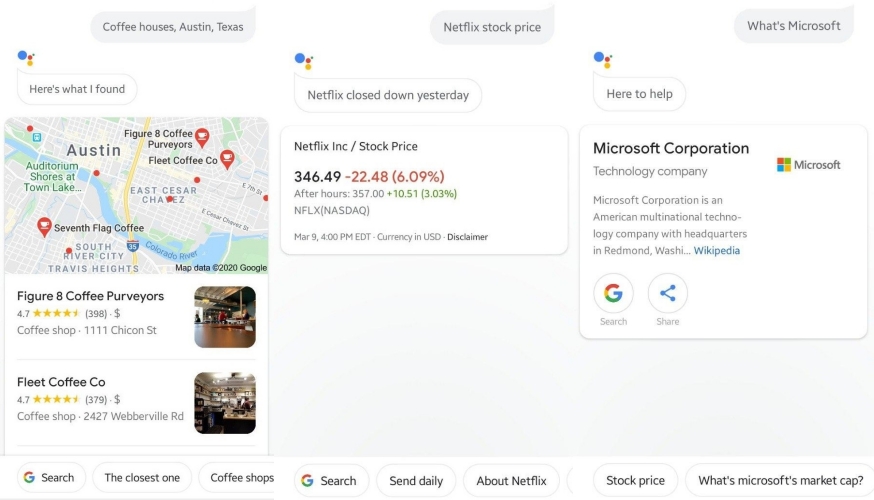 What's more, Google is working on a new Schema property called "speakable" to aid webmasters in their voice search SEO. This property identifies text within a webpage that is best suited for audio playback.
And let's not forget that local SEO is also voice search-friendly (thanks to the magic words "where" and "near me"). Expect voice queries like "car repair near me" to grow month to month.
3. Optimization for Google Discover
SEO specialists haven't been paying much attention to Google Discover, given how personalized it is to each individual user, but that may change next year. We know that Discover prefers articles with unique, high-quality images, structured data and AMP. The quality of content also seems to be way more important than keywords.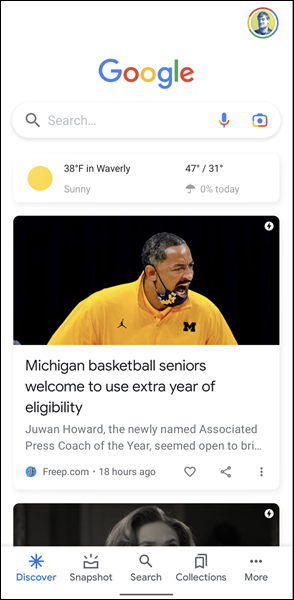 The sooner you can get your new posts on Google Discover once they go live, the more traffic you can attract before it goes elsewhere.
4. Better understanding of user search intent
Google's quest to bring users the content they really need never ends. And we've got good news for you: Google keeps getting better! Therefore, user search intent is going to be an even greater SEO factor than it is now. This translates to considering where your target users are on the customer funnel journey and using appropriate keywords.
Optimize your content for users first and for search engines second. Give your existing content a good, scrutinizing look. If you think it doesn't meet desired intent, try editing your content.
5. Update your old pages with fresh, up-to-date content
While creating fresh, up-to-date content will never stop being important, it's also true that pages gain authority with years – like a fine wine. Therefore, it's completely logical to refresh your older pages periodically, thus receiving the benefits of both new content and your pages' accumulated age.
Although, of course, completely new content that you've never had on your website before will require adding a new page that will not be able to enjoy the best of both worlds.
6. Prepare for MUM
Multitask Unified Model (or MUM) is a new AI-based algorithm created by Google. It is perhaps one of Google's most ambitious projects so far. MUM analyzes a user's query and compiles a thorough, in-depth answer from a multitude of relevant pages – no matter what language they are in originally. Therefore, with the language barrier out of the way, MUM is going to make SEO more global and much more competitive.
Content creators who want to optimize for MUM will have to up their game at understanding the target audience's search intent and find more ways to satisfy it as fully as they can.
7. Google passage ranking
One of the new tricks Google taught its algorithm in 2021 was passage ranking – a way to determine which web pages are better at satisfying user search intent. If your content has a passage or a paragraph that provides a good answer to a user's query, Google will give your web page a ranking boost. While this obviously means you should be thorough in addressing your target audience's needs and issues, there's also a bonus effect: you may receive more traffic if you include more uncommon, long-tail keywords in your content.
Passage ranking may be just what you need if you struggle in your niche. And even if you aren't, it offers an opportunity to lure in more users who have very specific questions.
8. Create and use videos actively
YouTube may have made some questionable decisions this year (like hiding the dislike counts), but it's still the most popular video platform for a reason. Besides, YouTube videos appear in Google search, killing two birds with one stone – especially if you are schema markup-savvy. There are many ways to enhance your video results in Google and make them more clickable, like timestamps or the LIVE badge.
Video is the single most powerful marketing medium. If you have been sleeping on it, 2022 is the year to wake up.
9. Mobile SEO is still going strong (and may evolve)
The gap in generating online traffic between desktop PCs and smartphones remains pretty small, but smartphones are still ahead. And so mobile friendliness remains a priority for all website owners.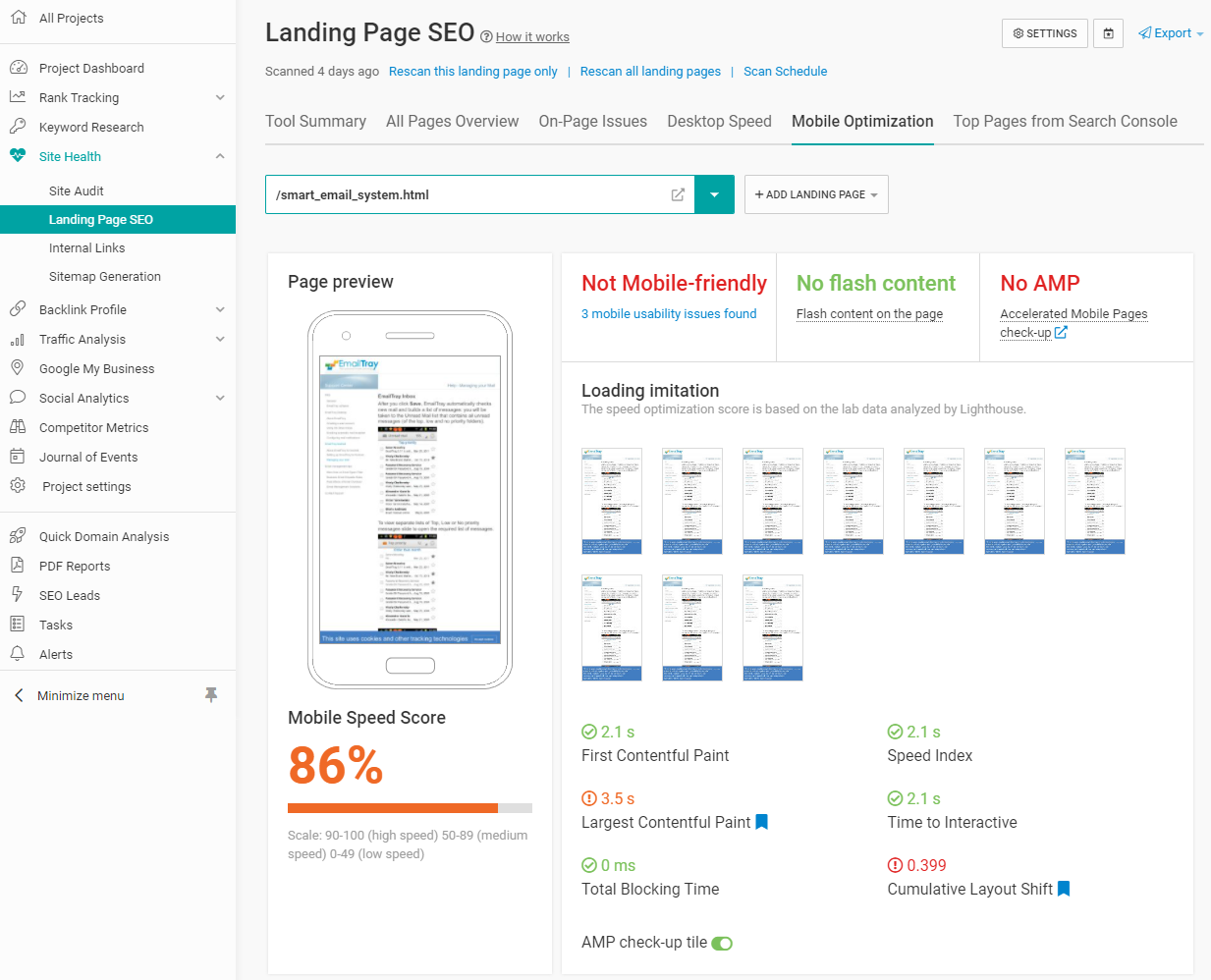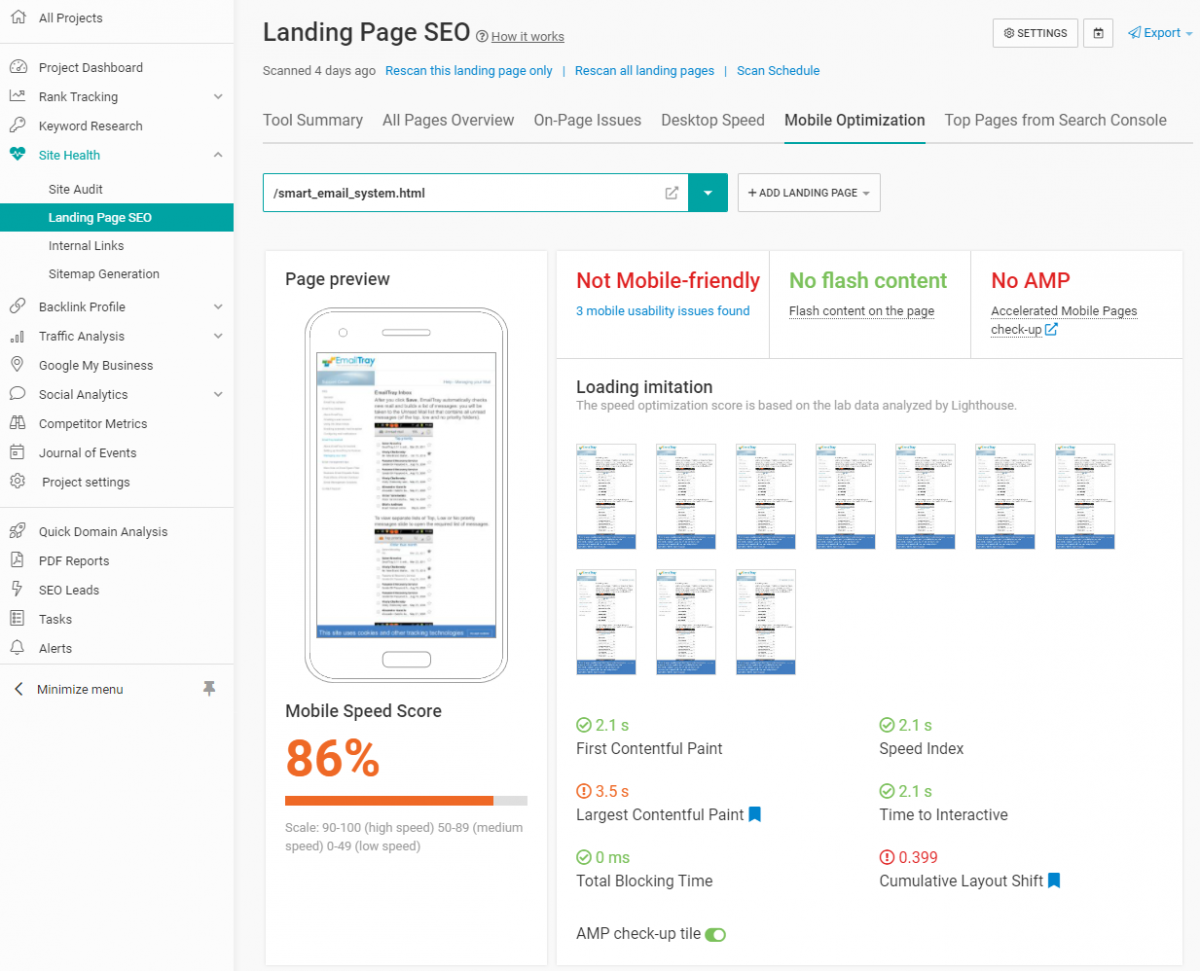 Introduction of Core Web Vitals (and their potential improvement in 2022) raised the standards for user experience, so it's pretty much guaranteed to add challenge to mobile SEO. Make sure your site loads and responds quickly across all platforms.
10. Evergreen content still rules
Fresh content is great and all, but unless you can make it go viral, then content with long-lasting relevance still beats it in terms of clicks and conversions. Naturally, every aspect of our lives evolves and changes with time, so even the best evergreen content can't be relevant forever. Always watch out for any developments in your niche so you could update your most powerful pages on time.
11. Follow the E-A-T principle
E-A-T stands for Expertise, Authoritativeness, and Trustworthiness. As you can guess from the name, it signifies the expertise level of a page's content – and, by extension, the entire website. Why does this principle matter? Because online content is intended to have an effect on the outside world, and we want only the best for ourselves. Therefore, we want the content we read to be accurate, helpful and produce the best results.
This is where Google's interests align with ours and why it places so much value in E-A-T. Having intimate knowledge about your niche and being able to share it separates the winners from the losers in every aspect of life. The Internet is the same.
12. Use chatbots
Chat popups are extremely effective at driving user engagement. According to a chatbot creation platform called Chatfuel, some of their customers boast 80-90% response rates with their bots. If this doesn't imply that chatbots do wonders for the user experience, I don't know what does.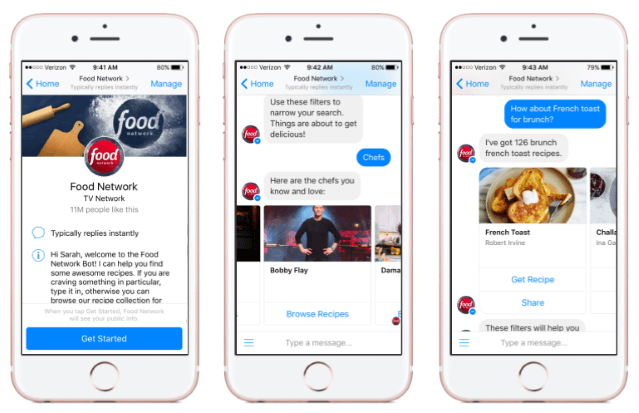 What's more, chatbots keep improving and getting better at giving the customers the answers they need. If you want to give your UX a major boost, definitely employ chatbots to help your users.
13. Occupy Position 0
For better or worse, Google is fond of zero click searches, and so featured snippets and their close neighbors from Position 0 are here to stay. Fortunately, Google has been leveling the playing field and made it so the same result cannot appear both in a featured snippet and outside of it on the SERP. That's a start.
But regardless of how you feel about Position 0, there's no denying its benefits for the brands that get featured in it. Knowledge Panel is my personal favorite. Try to occupy as much of Position 0 as you can – and if you run a local business, then the local pack must be your top priority.
14. Make your content accessible to all users
Let's not forget about users with disabilities. A study by Accessibe found that a staggering number of websites fail to meet the Web Content Accessibility Guidelines. While these guidelines are not a legal requirement (at least not for all websites), one of the Internet's goals is to make its content available to everybody, regardless of their ability. And, as you know, alienating groups of users is never a good idea.
Some of the simplest basics of accessibility are ALT text for images, descriptive header tags and anchor texts. More advanced techniques include audio transcripts and allow keyboard or speech input without using a mouse. W3C offers tools and tips for making your site more accessible.
15. Location-focused SERPs (and by extension, content)
Over the last couple years, a certain global event has affected people's needs and interests. It has reflected in their online searches as well – and Google responded by adding several features meant to provide requested information faster. Ultimately, it made way for more location-focused SERPs – as in, SERPs where country-based results tend to rank higher than websites with more global content.
The event in question isn't over yet, so this trend is definitely going to carry over into the next year. Fortunately, you can take advantage of it and climb higher in rankings by creating content that's more relevant to where you are – even if you are running a purely online business without a brick-and-mortar location.
16. Unique images will be made more often
I've never been a fan of stock images myself, so this trend actually makes me happy. The obvious advantage of creating unique imagery for your site is, well, uniqueness. It makes your brand more special and memorable. But that has always been the case, so why is it trending all of a sudden? That is thanks to the rise of Google Lens – an AI-based image recognition technology which can identify text and images both in your browser and in your phone camera's live view.
Unique images also correlate with a higher CTR in Google Discover. A recent case study by Google showed that sites using the max-image-preview:large meta tag could see an increase in click-through rate by 79% and an increase in total clicks by up to 333%. Truly, a good designer is worth their weight in gold.
17. Rise of SEO automation
As more and more SEO specialists expand their skillsets, they find ways to automate more of their SEO work than ever before. Even basic knowledge of Python can help with that; now imagine what an expert can do. Monitoring technical issues in real time, segmenting them by content type – all these things are going to result in faster-paced, more intelligent SEO. Competition between SEO agencies is bound to become more fierce, too.
18. Faster site crawling with IndexNow
If you are wondering why search engines take so long to crawl your site sometimes, that's because there are well over a billion of other websites also waiting to be crawled. Naturally, you want your new pages to be as indexed as possible, but is there a way to speed up this process? As a matter of fact, there is one.
Meet IndexNow, Microsoft and Yandex's creation. It's a protocol for notifying search engines whenever site content is created, updated or deleted. Of course, it doesn't make the crawling process instant, but it does speed it up significantly.
One thing I can predict with absolute certainty: 2022 is going to be a year of faster SEO.
Afterword
Once again, 2022 promises to be a turbulent year in many ways. But times like these always result in somebody coming out on top. And what better time to make your plans and resolutions than the New Year?
And of course, it's important to have pro level SEO tools to make it all real. We've got your back and we are ready to conquer 2022 together with you.