SEO Trends That Define 2023 in the Digital World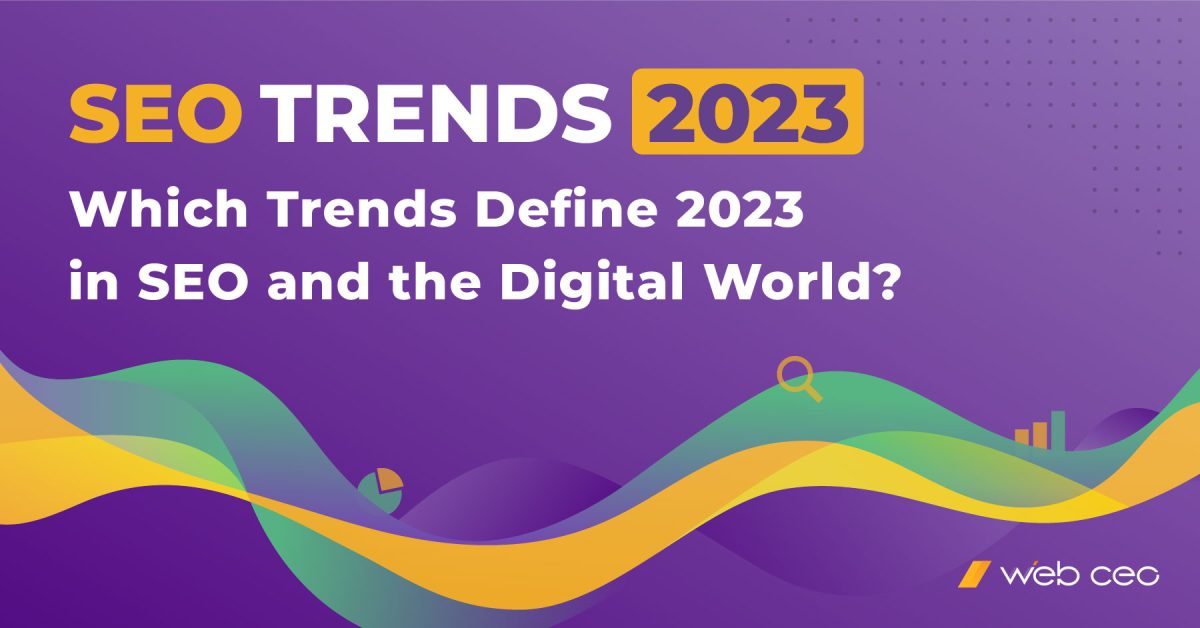 The digital world is moving forward by leaps and bounds, which affects marketing and SEO. Innovations and new technologies tend to take over the globe quickly and force giants to adopt changes, redefining the battleground. We noticed that Google takes on areas to which we don't pay enough attention, making them a significant ranking factor in the SERPs. We've already seen three Google Updates this year: the February 2023 Product Reviews Update, the March 2023 Core Update, and the April 2023 Reviews Update. In light of these changes, we have been wondering what core trends define 2023 and have asked SEO and marketing experts how they see this year's tendencies. We've received fascinating insights that pleasantly surprised us. Let's see what thoughts the experts shared with us.
Anastasia: What SEO trends do you see in 2023?
Liraz Postan, international B2B SEO and content marketing expert, BrightonSEO, SEO speaker: I expect that SEO will continue to focus on UX and technical optimization. Some possible trends for 2023 include an increased emphasis on mobile optimization, voice search, and artificial intelligence. Content quality and relevance will remain important, and the use of video and visual search may also continue to grow in popularity.
It's important to note that SEO is constantly evolving, so it's essential to stay up-to-date with the latest trends and adapt accordingly. I truly believe AI will be disruptive for SEO and we will need to better understand how users will search in the future.
Ann Smarty, brand manager of Internet Marketing Ninjas and founder of ViralContentBee.com: Obviously, more AI implementation, both in how search engines work and how SEOs do their jobs.
Also, Google is announcing a new update pretty much every week. At some point, they will stop confirming those and tell us these are just integrated into the algorithm. Ranking fluctuations will become even harder to predict, analyze and control.
Irina Weber, content strategist at LawRank: The top SEO trends for 2023 will focus on quality content and user experience. Creating content relevant to the primary topic and showing expertise is essential. Keyword and content research can help you get insights into quality indicators to make your content more helpful.
Brian Gareth, editor-in-chief at WebCEO: The whole world is having a blast with AI, so I expect attempts to integrate it into SEO and improve its automation.
We may also see the more risk-loving content creators try and make their AI-generated content go viral, which might be easier than it sounds because this kind of content is well-known for its… endearing flaws, so to speak.
A: What are the nastiest and most thoughtful things you think Google has prepared for us?
Liraz Postan: Better explanations on Google algo changes, to complete GA4 features and modules and to continue the great communication it has with our industry.
Ann Smarty: Nastiest: If Google implements AI-generated answers without giving credit (what they did in their testing)
Thoughtful: If they listen to feedback, and provide clickable links within those AI-generated answers.
Irina Weber: The primary purpose of all Google updates is to deliver increasingly relevant, high-quality search results to users. We can increase the quality and usefulness of your content, improve your product or service reviews, and focus on how helpful your website is to your end user. Monitoring website metrics and optimizing technical aspects can help your site stay in Google's graces.
Brian Gareth: Nothing short of another Mobilegeddon or something similar in scope can surprise me. We will see more of the regular algorithm updates, and we will adapt like we always do.
I also think we might see new types of special search results from Google, similar to the carousel or the knowledge panel.
A: What niches should be ready for Google Updates the most?
Liraz Postan: I would say affiliate sites are having rough times in terms of conversions and RPMs. Blogging just for the "sake of blogging"- is basically gone.
Ann Smarty: As always, the most competitive niches will always see the biggest impact. These include financial, health, and law. We are also seeing Google working hard to figure out what makes high-quality affiliate content, so this industry will remain under fire for several more months.
Irina Weber: Every niche should prepare for Google Updates because it will affect everyone who violates Google's guidelines and focuses on building spammy links and creating poor content.
Brian Gareth: I think it's safe to say Google updates are unpredictable, seeing how the most recent one is related to product reviews. However, many SEO experts have noticed the signs of possible action against affiliate sites.
A: How have AI innovations affected SEO this year, and how will this effect change by the end of the year?
Liraz Postan: We will see more and more newer positions with AI prompts and I suspect a lot of organizations will start experimenting with content creation via AI. I hope we can all use it to complete easy tasks or help with the start of research, for example.
I think that once we will have a fully integrated AI search engine, we will start analyzing real trends.
Ann Smarty: I feel like there will be less and less outsourcing of micro-tasks that were previously performed by freelancers. Basic coding, schema markup, HTML, keyword organization, basic tagging – all of that can already be performed by AI-powered tools.
I suppose there will be more analytics tools providing smarter insights and predictions based on AI.
Irina Weber: AI content will increase in 2023, and the number of marketing apps integrating AI and SEO will also increase. Because online marketers use these tools to speed up their content workflows and create unique content, but due to Google's recent updates, you'll need to ensure these AI content creation tools are safe.
Brian Gareth: There's a lot of talk and concern about robots stealing our jobs, but I don't think AI is quite there yet. Real specialists have skills, experience, and imagination that AI cannot match, not in 2023 at least.
We may still see new AI-powered technologies – that is, the ones we already have, but run by AI. To offer an easy example, AI can analyze a page and find flaws in its SEO optimization and UX. More advanced possibilities may involve AI predicting freshly made content's Google rankings and social media signals.
A: What SEO tools (specific functionality/reports), in your opinion, are the most helpful this year, and why?
Liraz Postan: Google Search Console is one of the best tools today for SEO, even more than GA4.
Ann Smarty: I don't see much changing in terms of tools in the near future. SEO professionals will still be using SEO software to monitor rankings, keep an eye on competitors and identify link building opportunities. I can see them using tools like ChatGPT more to create content briefs, generate content summaries, and organize keywords, but this will be in addition to the current toolset (rather than as a replacement for it) for now.
Irina Weber: As I mentioned, AI content creation and multifunction SEO tools like WebCEO, Ahrefs, and SE Ranking will be in demand. Google tools like Google Analytics, Google Business Profile, Google Trends, Search Console, etc., will be integrated more with online SEO tools.
Brian Gareth: With all the new updates Google has been rolling out, you definitely don't want to miss a single site ranking or user traffic report. That means Google Search Console and Google Analytics will keep their current status as your two best friends. Other than that, you want the usual tools for backlink analysis and technical audits, so staying with a quality SEO platform is a safe bet.
A: What SEO methods are most effective in 2023, and why?
Liraz Postan: I truly think voice search will be growing dramatically this year due to the AI integrations, also focusing on exact answers for long tails questions will be more in focus. Less Traffic = more relevant exposure.
Ann Smarty:
Creating high-quality content that is doing a better job to satisfy search intent is still a way to go. Google is turning into an answer engine but it is still sourcing those answers from web publishers and ecommerce sites, so we should still do our best to answer the questions our target audience is searching for. User experience (fast load time, mobile usability, clear buying journeys) will also be important but still not yet crucial.
Irina Weber: Building quality links from authoritative websites and user-intent content is essential. Nowadays, Google has made it difficult for websites with bad links to rank higher in search results. If you don't want to get penalties from Google, create helpful content appropriate for your target audience and carefully plan your links-building strategy.
Brian Gareth: As always, the unbeatable ones: creating and promoting high-quality content, link building, and multi-device SEO (extending to local SEO). Knowing how to optimize your content around micro-moments will take you a long way.
Final thoughts
2023 is a year of challenges and changes. We're adapting as we usually do. The experts are sure of the trend of AI-powered tools usage and implementation by large search engines and in everyday work. AI will make the process of SEO easier and smoother. High-quality content and links are critical for optimization and make blogging for blogging's sake almost useless. Affiliate marketing is not going through the best of times. 2023 provides the chance to refocus on what really adds value.
To cope with all these SEO challenges effectively, the best thing is to use pro-level SEO software which includes industry-standard functionality, updated on a regular basis – which is so true about WebCEO.