How To Do SERP Tracking For Your Guest Blogging Campaigns With Web CEO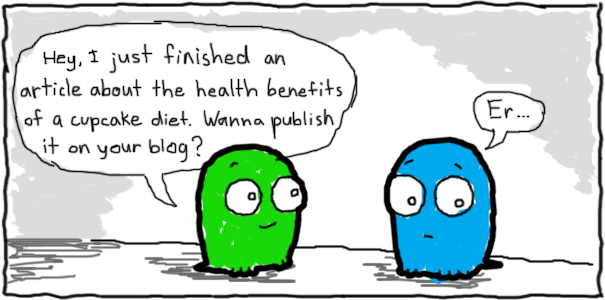 Done properly, guest blogging can still be a great way to grow your brand awareness, increase organic traffic and reach more potential prospects. In the recent past, in the times of Matt Cutts, guest blogging was considered a spammy link building technique. But it is not spammy if you build your online authority by providing high quality non-duplicated content that educates or helps in some way. One of the benefits of guest blogging is that when you publish your content on trusted third-party sites, your guest posts are more likely to appear on the first page of Google search.
How long should you wait to see the results from your guest blogging campaigns? It will take approximately 1-3 months for you to see positive shifts in traffic and conversions, and then only if your content is really catchy and posted on popular niche sites. How do you track the success of your guest blogging campaigns? Social likes and shares is a good performance monitoring metric, but it doesn't give you a full picture of how well your guest post performs on SERPs.
One of the solutions is to do manual ran checking. You can use Google search to monitor the progress of your guest posts for targeted keywords. But this method is time-consuming, especially if you have dozens of articles on different sources and hundreds of keywords to track.
Another solution is to use time-saving and easy-to-check rank tracking tools. With the Web CEO Rank Tracking tool you can easily monitor your guest post performance on SERPs for targeted keywords and track your guest blogging campaign progress over time.
This simple step-by-step guide will help you optimize your guest post campaign rank tracking:
Write a guest post on a high quality third-party website. Keep monitoring the social success of your guest post and engage with the users who reshared or liked your content (follow them on various platforms and invite them on LinkedIn). Keep working on other aspects of your content marketing strategy.
Later you can start checking your guest post rankings. Enter the URL of a page where your article was published into the 'Social profile URLs' section in the WebCEO Rank Tracking settings of your site project.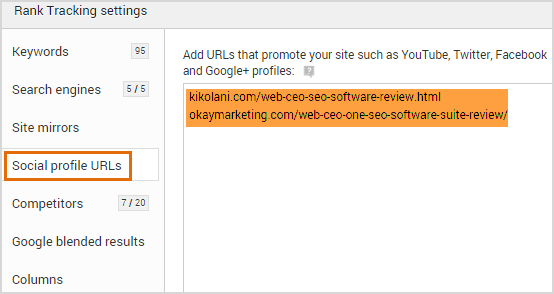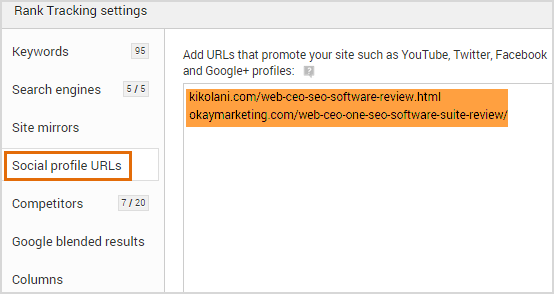 Choose the filter in the Rank Tracking reports that gives you a "By Page" report.  Set this 'results' tab to "Social Profile URLs", tie them with specifically set tags for your project keywords and keep an eye on how well any guest post is ranked and how many visits it generated on selected search engines in the course of time (if your WebCEO account is connected to your Google Analytics and Google Webmaster tools accounts).
Tip: Remember that most authoritative blogs accept guest posts with no promotional links or branded links (unless you're a big brand and your guest post is paid-for). Write an attractive author bio section and stand out with a catchy call-to-action in it.